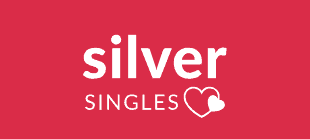 SilverSingles: A Dating Service for Seniors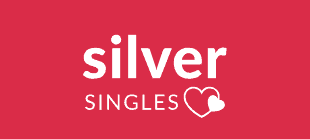 There are a variety of choices when it comes to online dating for seniors. Some of these sites and services are senior-specific; others appeal to a wider population while providing the option to narrow searches by age and other demographics.
One of the online dating services aimed specifically at seniors is SilverSingles. This highly popular site is designed to help those over 50 find a serious relationship. Using an in-depth personality test to match compatibility between members, SilverSingles is a service geared toward those looking for something long term. As is true with most dating sites, SilverSingles allows interested parties to sign up for a free account, but access to premium features requires a paid subscription.
FYI: There are a variety of other ways to make romantic connections in addition to online dating services. Consider all of your options when deciding the best method for you.
How to Sign Up for SilverSingles
SilverSingles boasts a website that's very easy to use. Navigating the site and following the steps to create a profile is simple and straightforward. However, signing up—even for a free account—is a fairly lengthy process.
SilverSingles asks for basic information: gender, gender preference in potential matches, and a valid email address. Following this is a lengthy questionnaire.
The questionnaire begins with simple questions, about subjects such as marital status, education level, and height. Some of the questions also ask you to evaluate (on a scale of not important to extremely important) how much those qualities matter in potential matches. For example, I was asked how much it matters to me that a partner has a college education.
Other questions provide sets of images and ask you to choose the one that is most appealing or the one that represents you the most. I was shown four different pictures of desks, all of which had varying aesthetics and levels of tidiness. The one I chose would ostensibly say something about my personality.
As you continue through the questionnaire, you will be asked more specific questions about your preferences in romantic partners, as well as questions about your personality when it comes to your dating habits, interests, and comfort levels. SilverSingles uses all of the information gathered during this process to provide the most well-rounded matches for members.
There are some questions on this personality test that require you to provide your own answers, as opposed to just picking the ones that fit best from a provided list. These questions, unlike the others in the SilverSingles questionnaire, users are allowed to skip. This is done by clicking the 'I'll answer later' button below the question.
As you near the end of the personality test, you are asked for additional personal information including a first name, age, and professional field. After completing these final questions, you will be directed to a page that will allow you to finish setting up your profile. Because you spend so much time completing the questionnaire, the rest of the process is pretty simple—SilverSingles fills in most of it for you—and you can go back and include additional information later. You also have the option to upload one or more photos of yourself, though this is not required.
The next page in the sign-up process is the subscription page. As noted earlier, it is possible to set up a free account through SilverSingles. Most features, though, require a paid subscription to access.
If you choose to skip subscribing, you will be directed to an introductory home page. This includes a very helpful, easy-to-understand minute and a half long animated video that details how SilverSingles works as well as provides tips for using the site. This is a cool added feature that gives interested potential users a quick overview of the service that many other similar dating sites do not provide.
Lastly, you will be directed to your member home page. This is where you will have access to the features of the account type you have chosen.
Fun Fact: Studies show that older adults are more likely to emphasize their personal relationships in online dating profiles, while younger people tend to focus on their achievements.
SilverSingles Membership Options
Regardless of the level of subscription, the user homepage allows access to everything in one place. Potential matches are updated daily, though the ability to send messages to and view profile photos for these matches is limited to users with a paid subscription. All users are able to send likes and smiles to other members.
Account Type:
Free
Premium Light
(3-month subscription)
Premium Classic (6 months)
Premium Comfort (12 months)
Features

view personality test results
see potential match suggestions
send smiles and likes to other users
upload photos to profile

see and respond to all messages
additional daily match suggestions

see and respond to all messages
additional daily match suggestions
view all member profiles
see which members have viewed your profile
see when messages have been read

Cost
$0
$37.95 per month
Classic: $21.95 per month
Comfort: $19.95 per month
SilverSingles also offers a unique Profile Coach feature that can be purchased by any user. For an additional cost, the site will set up an appointment for you to chat with them about creating the best possible profile for their site.
Like many other online dating services today, SilverSingles offers a dating app for mobile phones. Available from the App Store for iPhone and from Google Play for Android, SilverSingle members can download the app to mobile phones or tablets. Most of the features available on the website can be accessed through the mobile app as well, even the lengthy process of completing the personality test during sign-up can be done this way.
SilverSingles Safety
As a dating site geared for seniors, SilverSingles is focused on providing the best security for their users. To protect member privacy, the site completes profile checks on new members daily (by humans, not computers), using special software to weed out potential scammers. They also encrypt personal information and do not share this info with third party companies.
SilverSingles provides contact information for a service team that can answer questions about security and privacy on the site. In addition, all users have access to the SilverSingles online dating safety guide. Some tips from that guide are to be mindful of the personal information you share with other members while using the site, never sending money to other members online, and picking a safe place when meeting for the first time. SilverSingles even provides a form that is easy to fill out and submit if one user believes another is dangerous or dishonest.
FYI: Studies show that women 50 years of age and older identify the beneficial aspects of online dating in the control over the pacing of the relationship and the ability to know more about potential partners before the first date.
How SilverSingles Stacks Up
There are a variety of dating websites on the internet today. Some are senior-specific, while others advertise to a broader audience.
OurTime: OurTime differs from SilverSingles in that while it is geared for those over the age of 50, it is a service that offers a broad range of relationship matches, including travel companions and pen-pals. Features of the site are similar to those offered on SilverSingles, though the site itself is not as easy to navigate.
eHarmony: One of the most popular online dating services out there, eHarmony uses a detailed personality test to provide suggested matches based on compatibility, similar to SilverSingles. eHarmony also has the added benefit of video dating for premium members. However, eHarmony is not specifically geared specifically toward seniors.
EliteSingles: EliteSingles is the parent company to SilverSingles, and offers the same high-quality security to members. While SilverSingles is focused on matching compatible seniors, EliteSingles is geared toward professionals and emphasizes quality, intelligent matches. This service requires a similar personality quiz to that included in the SilverSingles sign-up process.
There are many things to consider when choosing the online dating service that will best fit your lifestyle and needs. This includes thinking about the kind of relationship you want, as well as the amount of time you are willing to spend setting up your account and what you are willing to pay for this kind of service. Sites like SilverSingles are a little more involved than others but do provide quality features, a great website, and matches based on in-depth personality compatibility.
Frequently Asked Questions About SilverSingles