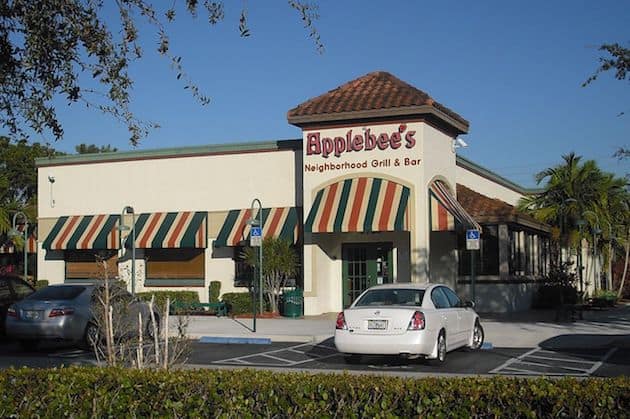 Applebee's: 10-15% off (varies by location) MAY require Golden Apple Card (60+) verified
Applebee's Restaurants offer senior discounts at many locations, but they don't seem to have a policy across-the-board to govern these discounts.  If you're not sure about your local Applebee's Restaurant, call ahead and ask.
About Applebee's
Applebee's has more than 2,000 restaurants, and is one of the world's largest casual dining brands in the world. Founded in 1980 by Bill and T.J. Palmer, Applebee's offers classic bar-and-grill menu items and quality service in a neighborhood setting.  in November of 2007, Applebee's joined together with IHOP to form a super-brand.  This new corporate brand is called DineEquity and boasts more than 3,700 (Applebee's and IHOP) restaurants in 19 countries and a 99%-franchised system of more than 400 franchisee partners.
Special Notes:
Support for veterans:
On a national scale, Applebee's supports our neighborhood heroes each Veterans Day by welcoming veterans and active duty service men and women into restaurants for a free meal. Applebee's was one of the first and largest casual dining brands to provide America's heroes with a free meal, and since 2008, our franchisees have served 8.3 million free meals on Veterans Day. -Applebee's Restaurants
RELATED: DENNY'S SENIOR DISCOUNTS
Current Applebee's Deals:
The Applebee's Gift Card Deal