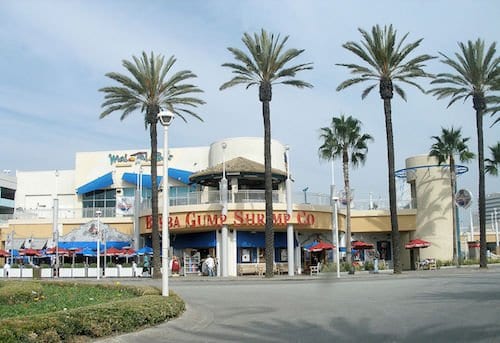 Bubba Gump Shrimp Senior Discounts
Bubba Gump Shrimp Company: 10% off for AARP Members, 10% military discount verified
Bubba Gump Shrimp Company offers 10% off for AARP members.  If you're not sure about your local Bubba Gump Shrimp Restaurant's senior discount policy, it's always best to call ahead and ask.  Bubba Gump Shrimp restaurants also offers a 10% discount to all military members.
About Bubba Gump Shrimp Restaurants
The first Bubba Gump Shrimp Restaurant opened on Cannery Row (in Monterey, CA).  That first restaurant opened in 1996 and they're now located all over the USA and internationally too!
Special Notes:
Did you know that Bubba Gump Shrimp staff will hand-shake a margarita table side? (Sounds awesome!)
RELATED: DENNY'S SENIOR DISCOUNTS
Current Deals:
Join Landry's Select Club for more Deals and Discounts!

As a member of the Landry's Select Club, here are some of the benefits you will receive:
Earn Points – 1 point for every dollar spent at participating Landry's locations.
Welcome Reward – $25 Reward automatically added to your account upon registration.*
Birthday Reward – $25 Reward which can be redeemed during your birthday month.
Priority Seating – Receive seating privileges, seven days a week.
Gift Cards – Earn points when you purchase gift cards.
Online Access – 24-hour access to your account to review transactions, point balances and rewards.
Email Notifications – You will receive information about rewards and other important club news.
Faster Delivery of Rewards – Rewards are automatically added to your account, so no more paper gift certificates!
Member-only access to special offers and promotions, including our entertainment and hospitality venues.