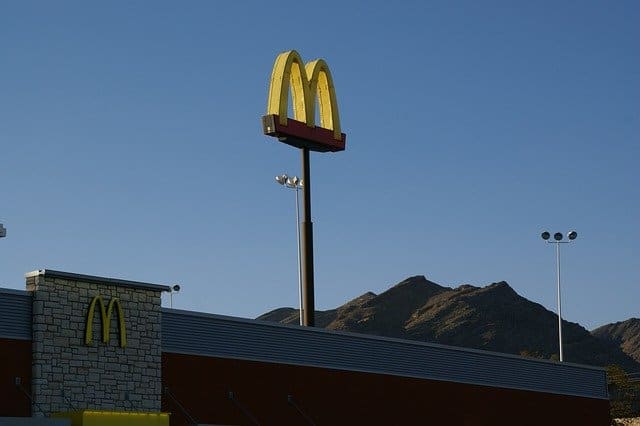 The Senior List publishes the biggest list of senior discounts on the web.  We receive plenty of feedback regarding local McDonald's restaurants with varied results about individual franchise discounts.
Some McDonald's franchises offer discounts on coffee (or even a free coffee). Others require minimum purchases to receive a discount, and there are even reports of no senior discounts being offered at many locations.
What is the corporate policy about McDonald's Senior Discounts?
Our writing team thought it was time to inquire about a national (corporate) discount policy for seniors and veterans.  After repeated requests, we finally heard back from McDonald's USA about the availability of corporate-wide McDonald's senior discounts AND discounts for veterans.
We heard from McDonald's and it's clear now (kind of).
Thank you for taking the time to contact McDonald's. We truly appreciate customer feedback and welcome the opportunity to share some information with you.

More than 90 percent of McDonald's U.S. restaurants are owned and operated by independent businesspeople. As independent owners, McDonald's franchisees have the authority to make certain operating decisions as they relate to their McDonald's restaurant operations. We recommend inquiring directly with your local McDonald's in regards to any senior discounts or Veterans's discounts they may offer. –

Again, thank you for contacting McDonald's. We hope to have the opportunity of serving you again soon under the Golden Arches – Caroline, McDonald's Customer Response Center
As you can imagine, McDonald's response is very safe (and vague) for a reason.  McDonald's wants to give it's owner owned franchises the opportunity to make local discounting decisions independently of the mother ship.  I certainly understand this, and know that many local franchise owners offer a variety of restaurant senior discounts like a "senior coffee" (special price for those 55+) across the country.
Remember, it never hurts to ask, and if you feel the need to ask for a supervisor, do it! We have heard of situations where an employee wasn't aware of the discount policy, but a quick chat with the supervisor or manager revealed that there were in fact discounts available for honored citizens.
Does your local McDonald's franchises offer a senior discount? Let us know in the comments section below 🙂