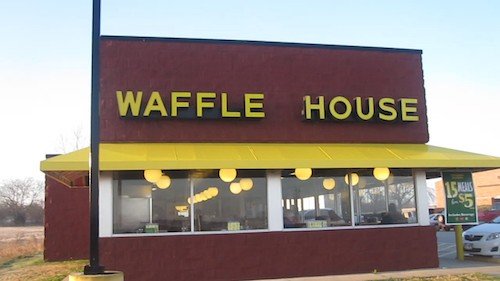 Waffle House Senior Discounts
Waffle House Senior Discount: At Waffle House, there is no standard policy regarding senior discounts.  In fact, when we reached out to Waffle House for verification, they noted that the Waffle House senior discounts may vary depending on the location you visit.
We further inquired to their Marketing department and received a similar response. "Thank you for contacting Waffle House regarding senior discounts. We do not have a written discount policy for seniors. The decision whether or not to offer any discount is left up to the Senior Management team or Franchise owner of each location". verified
See below for confirmation from Waffle House via Twitter:
@SeniorList every discount varies on which location you visit 🙂

— Waffle House (@WaffleHouse) January 31, 2017
Like many franchise restaurants, Waffle House offers senior discounts at many locations.  To ensure you don't end-up disappointed, call ahead and ask.
About Waffle House Restaurants
Headquartered in Norcross, GA, Waffle House has grown to more than 1,500 restaurants today. Waffle House claims to hold the title "as the world's leading server of waffles, omelets, T-bone steaks and more".  With a cult-like following, Waffle House has been serving southerners since 1955.
Special Notes:
Did you know that the Waffle House Museum is active, and at the site of the very first Waffle House restaurant? The first Waffle House opened back in 1955 after two neighbors, (Joe Rogers and Tom Forkner) decided Avondale Estates needed a 24-hour restaurant. The rest is history!  The Waffle House Museum is located in Decatur, Georgia.
RELATED: Bubba Gump Shrimp Company Senior Discounts
Current Deals: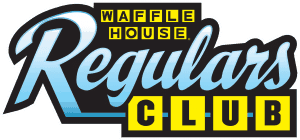 Join the Waffle House Regulars Club for Discounts and Deals.