American Standard and Kohler are industry leaders when it comes to bathroom fixtures like toilets, sinks, bathtubs, and showers. Both offer top quality walk-in bathtubs and showers with a wide variety of features designed to help users stay as safe as possible at all times. The bathroom is where many injuries occur within the home. In most cases, an individual falls while getting into or out of the bathtub or shower.
Walk-in bathtubs and showers have lower thresholds, eliminating the need to climb over the side and possibly losing their balance. Non-slip surfaces and comfortable seats are just two features that make these devices popular with individuals with mobility issues. They also have some luxury features like whirlpool jets and heated seats.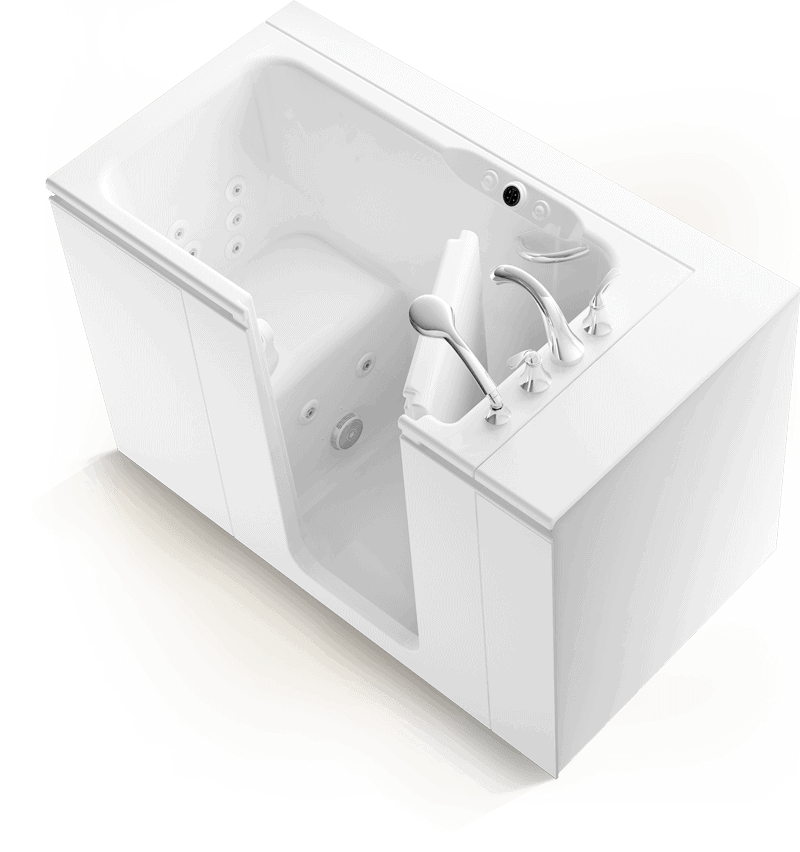 Kohler vs American Standard: Similarities
The high quality and solid reputation of both American Standard and Kohler speak for themselves. Both companies offer many of the most common features that include a low-entry threshold (normally three inches or lower), push-button controls for easy operation, built-in safety bars, and textured surfaces to prevent you from sliding while you are seated or standing.
Both American Standard and Kohler offer spa and whirlpool features either as an option (American Standard) or as a standard offering (Kohler). They also offer various sizes of walk-in tubs, from standard models to bariatric walk-in tubs, capable of accommodating larger folks.
Installing a Walk-In Tub
The prices quoted by American Standard and Kohler include both delivery and installation. When you contact either company, a representative will come to your home and figure out what type of tub will fit your bathroom setting. They'll also provide you with a quote. Walk-in bathtubs are professionally installed to ensure that they are set up correctly and will function properly when all instructions are followed.
Both companies offer a lifetime warranty, with Kohler's having certain limitations (only covers the most important parts, including the seal and fixtures).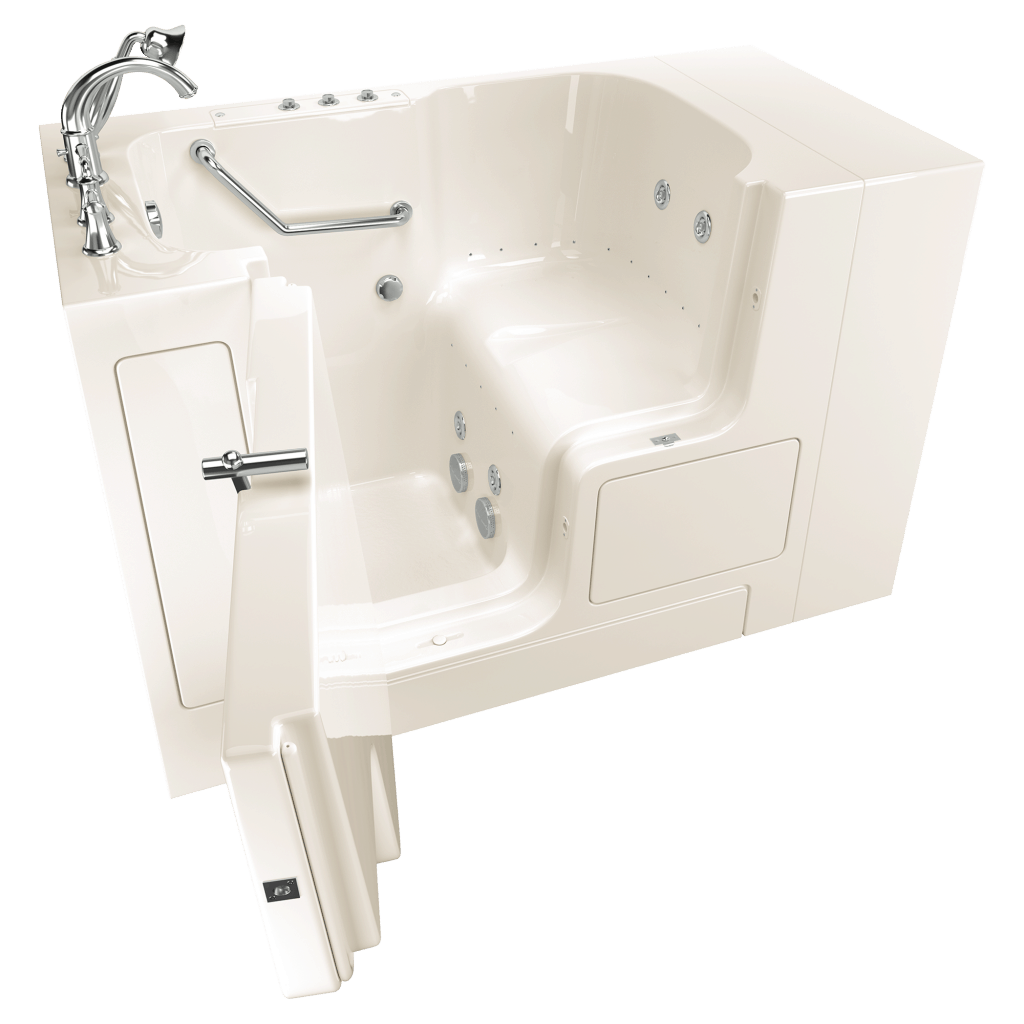 American Standard vs Kohler: Differences
For the many similarities that can be found between American Standard and Kohler walk-in bathtubs and showers, the biggest difference has to do with the price and the models each company offers. American Standard is by far the cheapest, costing less than half of what Kohler's walk-in tubs cost with one exception.
American Standard has four primary walk-in bathtub offerings. The Gelcoat Entry has a starting price of $3,355. Next in line is the Gelcoat Value starting at approximately $4,750. The Gelcoat Premium has a starting price of just under $5530. The most expensive walk-in bathtub is the Acrylic Luxury which starts out at $6,653.
Kohler offers three bathtubs. The Elevance Rising Wall Bath does not have a door that opens but a "side" that goes up and down making it easier for wheelchair users to get in and out of the bathtub. The starting cost for the Elevance is approximately $9,500. The Kohler Walk-In Tub starts out at $4,000 and is one of Kohler's more affordable options. The Belay Hydrotherapy Bath offered by Kohler starts at $9,000.
When it comes to features, the spa is optional in all of the American Standard models. In Kohler's Elevance Rising Wall bathtub and the Belay Hydrotherapy bathtub, it is a standard feature. American Standard tubs offer a handheld shower wand, while Kohler's offerings have a multi-functional shower head.
In Closing
When looking to purchase a walk-in tub, it's hard to find better options than American Standard and Kohler. Both providers deliver quality products that are professionally installed in your home.
American Standard walk-in bathtubs are manufactured to strict standards and are extremely affordable for the various features they offer. They are ideal for individuals who have issues with mobility or have difficulty maintaining their balance while they are entering or exiting the tub.
Kohler is a great choice for individuals who don't mind paying extra for a top of the line walk-in bathtub. They offer a variety of options including a walk-in shower for individuals who would prefer not to use a bathtub. Although they are more expensive, they offer all of the most popular features as well as many features that are considered to be optional instead of standard.