A Guide to Understanding Adult Day Centers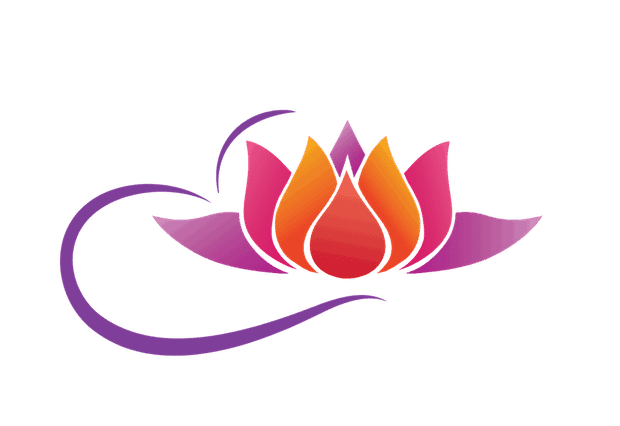 When older adults living at home need extra support, family members often assume the caregiver role and step in to help prepare meals, check medications and provide companionship. But as an older adult, you may need more care during the day than your family, or even a hired caregiver, can provide.
One option to explore is an adult day center. Adult day centers provide a safe and supportive environment for older adults and give caregivers some much needed time off. In our experience, they can be a great solution for older adults that need a bit of extra support, but otherwise want to maintain independence at home.
Throughout the years that we have spent with seniors and caregivers, we've learned a lot about adult day centers and now we want to share those insights with you. Let's take a look.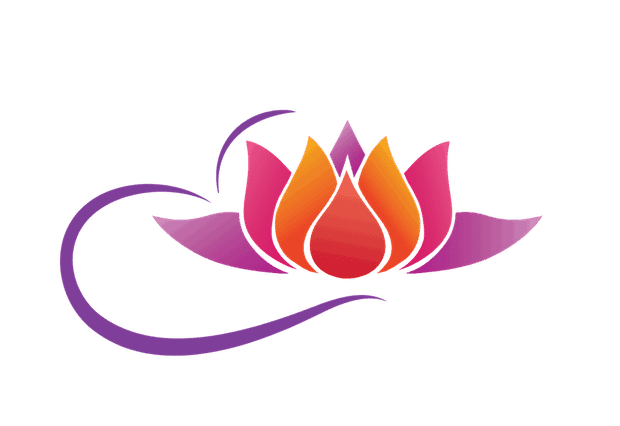 What are adult day centers?
Senior day centers provide two essential services. First, they improve senior health and well-being by offering stimulating social and physical activities. Second, they provide respite to caregivers who need some time to rest and take care of themselves. Most adult day centers are open Monday to Friday during the day, but some centers stay open during evenings or on weekends.
Overall, adult day centers provide quality care for seniors who need a bit of extra help during the day or need some supervision. They are also an excellent option for older adults who feel lonely during the day and are looking for some companionship, social engagement, and planned activities.
Types of adult day centers
There are three main types of adult day centers we want you to know about. All three will improve the quality of life for participants and support senior independence.
Social adult day centers
Social adult day centers focus on providing activities, recreational opportunities, socialization and meals to older adults. Scheduled group activities encourage seniors to connect with other participants and staff, and to keep the mind and body active. We recommend social adult day centers for seniors needing more companionship.
Health adult day centers
Health adult day centers focus on providing therapeutic services and social activities to older adults. They include intensive health programs and services for seniors who require more medical health care. These centers offer a higher level of care, consisting of physical therapy, occupational therapy or even speech therapy.
Specialized adult day centers
There are also specialized adult day centers in your area that provide very specialized services to older adults who require a bit of extra help. We recommend specialized adult day centers for adults with dementia or adults with a physical disability.
What services are provided by adult day centers?
Each adult day center decides what unique services to provide. In our experience, most will offer exercise programs, social activities, and physical assistance for seniors who need help with personal tasks. Having some extra support in these areas can improve the quality of life, and spending the day at a day center is sure to bring a smile to your face.
Adult day center facilities offer:
Social activities, like music, dancing, bingo, birthday celebrations and crafts
Physical exercise, such as gentle stretching, walking or movement to stimulate the body
Nutritious meals, snacks, and beverages, while being mindful of dietary needs and restrictions
Assistance with personal care, such as using the restroom, grooming or eating
Supervision during the day, as needed
Pick-up or drop-off services for participants, either to and from home or on outings during the day
Adult day centers may also provide:
Health monitoring, like taking blood pressure, or providing hearing screenings
Medication management throughout the day
Physical therapy
Occupational therapy
Counseling
Services for caregivers, such as support groups and further education
Some centers may even have pet therapy, where volunteers bring pets, like dogs, cats, or even farm animals, to the center. There are also adult day centers that offer programs encouraging seniors and children to connect. Children are invited to visit the seniors at the center, or the adult day center may plan outings to visit local classrooms.
Staffing structure of adult day centers
The staffing needs for each adult day center are different. Social adult day centers accept independent participants, while health or specialized adult day centers accept participants who may need additional supervision or support. The staffing structure changes depending on the type of center and the needs of the participants.
What roles and positions are needed?
The best adult day centers have staff who enjoy spending time with older adults and are dedicated to enhancing the quality of life for participants. We recommend looking for adult day centers that employ staff with specialized training, such as additional training in providing care for adults with memory loss, or caring for adults with disabilities.
Most adult day centers have the following types of specialists on staff:
An administrative director who supervises staff and determines program attendees. They also evaluate the program and provide regular staff training. On your first visit to an adult day center, the administrative director will probably be your tour guide.
Additional administrative staff, such as a secretary or accountant.
Nurse assistants, who provide support with personal tasks, such as using the restroom, walking or eating.
Activity staff members, who plan activities, exercises and outings for participants.
A registered nurse, who manages medications and monitors the health and well-being of participants.
A social worker, who provides support to families and caregivers, and counsels and helps develop a care plan for each participant.
Volunteers, who may drive participants to events, help during meals or lead social activities.
What are the benefits of adult day centers?
Senior day centers offer benefits to both older adults and caregivers. Adult day centers provide participants with a chance to socialize, enjoy more outings and nurture friendships outside the home. As a caregiver, you'll have a respite from the constant physical and mental demands of providing care. You'll be able to work, deal with personal matters or even have some time to relax and recharge.
Benefits for the senior
Are you looking for an adult day center where you'll receive physical and social support? We've seen first hand that older adults who participate in adult day centers have a higher quality of life than adults who stay home alone. Day centers offer a safe environment where you can enjoy social activities, make new friends and get the daily support you need.
Benefits for the caregiver
Adult day centers also improve the quality of life for caregivers. We know that caregivers dedicate a lot of time and energy to making sure their loved one receives care, and you don't take enough time for yourself. If you're the sole caregiver for a family member, the daily care may become overwhelming, and you risk burnout. Here are some caregiver benefits we've identified:
Stay healthy: As the primary caregiver for a loved one, the best thing you can do for yourself and your family is to seek help. With the additional support provided by an adult day center, you will have time to maintain your health and focus on your needs.
Prevent burnout: Taking breaks from your caregiving role can prevent burnout and reduce stress levels. When your loved one is at a senior day center, you can focus on your work, look after other family members and maintain your social life without compromising on the quality of care for your loved one.
Improve care: When you permit yourself to rest, you'll be able to provide better care to your loved one during evenings, nights and weekends when you're together.
Peace of mind: You'll enjoy peace of mind throughout the day, knowing your loved one isn't home alone and is spending the day with friends in a safe environment.
Adult day center costs
As you look for an adult day center, remember the costs vary widely from state to state. Some factors that influence cost include the ratio of staff to participants, the services offered and the level of care provided. Costs range from $25 to more than $100 for a six to eight hour day. We did the math, and this is far more cost-effective than hiring a home health care aide or receiving nursing home care.
Most Medicare plans don't provide funding for senior day centers, but if you have Medicaid, you may qualify for partial coverage. You can also find funding through federal programs, such as the Veterans Health Administration or the Older Americans Act.
Determining whether an adult day center is right for you
Are you having a hard time asking for help or admitting you sometimes feel lonely at home? If you've been independent your whole life, we understand telling your family you need help can be a difficult conversation. Remember, there's no shame in asking for what you need, and many older adults require some extra help during the day. Spending a few days a week at an adult care center can give you the care and support you need to maintain your independence at home.
Caregivers also find it hard to admit they're getting tired. If you're a caregiver, remember that one person can't do it alone. Without some extra support, you may get burnt out. Admitting you need help doesn't mean you're not providing excellent care. To provide the best care, we know you need some time to look after your health and well-being. An adult day center may be right for your family, and with some additional support, you can continue to provide your loved one with the best care.
When to consider an adult day center
If you're an older adult, the best time to consider adult day center is now. It's always a good idea to know what services are available before you need them, so you can put a plan in place for when you need the extra support.
Do any of these situations feel familiar? You and your family can consider adult day center when you:
Feel isolated at home, and feel lonely or depressed
Have anxiety or stress when home alone
Want to make new friends, and have daily companionship
Have a hard time finding activities throughout the day, or structuring the day around necessary tasks, like dressing and eating
Notice changes in memory or cognitive abilities, and need more social and mental stimulation
Don't feel safe at home, and require some additional supervision
Have dementia or Alzheimer's disease, and need extra care during the day
Can benefit from support when performing personal tasks, such as using the restroom
How to choose the right adult day center
When it comes to choosing the right adult day center, we recommend taking some time to think about your priorities, and then decide what services or programs you need.
As an older adult, ask yourself these questions:
Do you want to participate in social activities, and make new friends?
Do you want to be more active and participate in daily physical activities?
What tasks, if any, do you need help with? These can include assistance when exercising, eating or taking medications.
As a caregiver, consider these questions:
In what areas do you need the most support?
Are you feeling burnt out and in need of some free time?
Do you need help monitoring medications or help with transportation for your loved one?
By answering these questions, both together and apart, you can decide the kind of adult day center to look for and whether you want to participate in a social, health or specialized adult day center. Make sure you're on the same page when it comes to choosing the right adult day center that meets everyone's needs.
Questions to ask when evaluating adult day centers
We've compiled a list of questions to ask when evaluating adult day centers. As you look for an adult day center in your area, keep these questions in mind. Ask the adult day center provider these questions on the phone, or when visiting the center for the first time. Evaluate their answers, and make sure the center will match your needs.
What activities and programs does the center offer? Do these activities sound engaging?
What are the hours of the center? Is it open during evenings or weekends?
What level of care does the center provide? Does care include medication management or feeding assistance?
How many staff are in the center, and what level of training do they have?
Who supervises the staff, and is the supervisor always at the center?
What is the ratio of participants to staff, and are staff members able to provide exceptional care?
What are the emergency policies?
Does the center offer a transportation service for participants?
What meals and snacks are available at the center? Are they nutritious?
How long has the center been open, and is it a certified adult day center?
What are the costs of participating in the center?
Get answers to all these questions when you're evaluating senior daycare facilities, and don't choose a center until you're delighted with the level of care provided.
Visiting an adult day center
After you've chosen your top two or three centers, and spoken to the adult day center providers on the phone, plan a visit to the centers. It's a good idea to visit all of your top choices to compare their programs and services. As you tour each center, pay attention to your gut feeling, and how you react to the environment. You can visit each center more than once if you're not entirely confident in your decision.
While you're at the center, follow this checklist we've made, and pay attention to the details.
When you first walked in, did the atmosphere feel warm and inviting?
Notice how the staff interacts with participants and notice if they're treating them with care and respect.
Are the staff and participants enjoying activities, and do they seem comfortable and happy?
Talk to other participants or caregivers about their experiences at the center.
Notice the cleanliness of the building. The center should be clean, tidy and inviting.
Notice the layout of the center. There should be comfortable tables and chairs for meals and activities, couches or soft seating, and one or two quiet places where participants can relax or be alone.
Centers should provide clear and accurate information about the services and activities they offer, as well as information about program costs.
It's a good idea to take notes during or after each visit so that you can compare notes and choose the best adult day center to meet your needs once you've toured all the centers.
Next steps
Are you ready to find a great adult day center for you or your loved one? Before simply searching "adult day center near me," we have a few tips to share to help you begin your search:
You can access a directory of adult day centers in your area at The National Adult Day Services Association. Enter your ZIP code in the interactive map, and get a list of the best centers in your county. You can also find out more about adult day centers by calling the Association at 1-877-745-1440.
Another way to find local centers is by contacting your local Area Agency on Aging. Find your local agency by calling the Eldercare Locator at 1-800-677-1116.
As you research the adult day centers closest to you, call the centers to ask follow-up questions and to set up appointments to visit the adult day centers in your area.
We wish you and your family all the best as you explore the different care options available to you!