Is a cruise ship cheaper than a nursing home? The answer might just surprise you! Kayleigh Kulp of CNBC just wrote a great piece highlighting a new trend that is taking the cruise industry by storm.
The story titled "Cruise ships are the new snowbirding paradise" discusses how cruise lines today are using long-term itineraries to target affluent boomers and seniors. As more and more people consider retirement living options, some are looking for creative options outside of "institutional" living.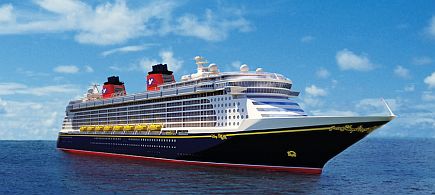 Kulp notes that a reservation on Princess Cruises averages $135 per day, while the average cost of a private room in a nursing home averages $229 per day. Of course care-needs are a huge consideration, and life at sea certainly isn't for everyone… But for the mobile, and more hearthy among us, a long-term cruise might just be what the doctor ordered!
A reservation on Princess Cruises, for example, averages $135 per day with long-term and senior discounts, not including medical care or excursions, said Geraldine Ree, CEO of Expedia CruiseShipCenters, a travel agency specializing in cruises. About 2 percent of the company's cruise bookings are for 180 days or more, the majority of which are retirees. – Kaleigh Kulp, CNBC, 3/24/2017
With so many food options at all hours of the day (or night), social experiences galore, and fantastic medical facilities aboard most cruise liners, more and more Americans will be enjoying life on the high seas!
To read more, visit CNBC here.