Starkey and Widex are two of the most popular hearing aid brands. Founded in 1967 and headquartered in Minnesota, Starkey Hearing Technologies is the first company to introduce artificial intelligence to hearing aids with its Livio AI model. Widex was started in 1956 in Denmark, and its line of technically advanced hearing aids has helped make it one of the largest hearing device manufacturers worldwide.
Both are worthy of consideration if you're thinking about buying hearing aids; however, there are some key differences to consider.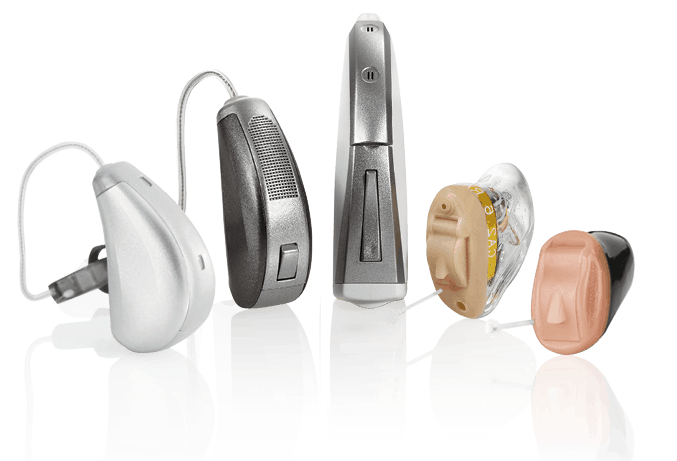 Widex and Starkey Similarities
Specialized functions are what enable modern hearing devices to play a greater role in improving and maintaining one's quality of life after hearing loss. Both Starkey and Widex offer a feature that filters out the ringing noises experienced by those affected by tinnitus.
Both companies also offer hearing aids that provide interconnectivity with other devices such as smartphones and TVs. Both manufacturers' product lines have models that can be easily controlled remotely by iOS and Android mobile devices as well.
Starkey Features
Thrive is an innovative breakthrough feature found on Starkey's Livio model that enables the user to communicate with others who are speaking different languages. The company also makes specialized devices for use in specific fields, such as models designed to be worn by newscasters, musicians, and pilots. The Starkey SoundGear is a device that was designed to protect the wearer from the types of loud and potentially harmful noises that could be encountered while at some industrial sites.
Widex Features
The Widex acclimatization feature allows first-time users to adjust to their new device at their own pace, rather than requiring them to adapt quickly to an abrupt environmental change. Widex claims that its Evoke model is the first smart hearing aid. The device can tell if the wearer is outdoors or indoors and adjust itself to provide the best possible audial assistance. The Evoke model can also gather and process information from your listening experiences. It can then program itself to provide an optimal and personalized approach to improving your hearing.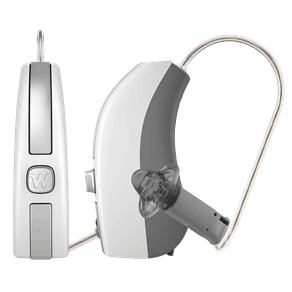 Pricing and Purchasing
With its wide range of models and device types, the Widex product line's prices can fall between $1,200 and $3,000. Starkey prices fall into the same range, with its Livio AI model reaching the $4,000 mark. Prices can vary depending on location and typically include service and setup with a licensed audial professional.
Some hearing aids can be obtained online, but they are typically sold through unauthorized dealers that cannot provide a product warranty. Hearing devices should be purchased through an authorized hearing professional. They should not be viewed as a one-size-fits-all option to correcting hearing loss. Both Widex and Starkey strongly discourage online purchases that bypass a face-to-face session with a hearing professional.
Additionally, if you purchase a hearing aid from an unauthorized dealer, then your devices won't be covered by the manufacturer's warranty.
Summary
If you're thinking of making your first hearing aid purchase, you will most likely be happy with a model made by either Widex or Starkey, two of our favorite hearing aid providers. Although your budget may influence the decision-making process, you should nonetheless think carefully about how the device you purchase will fit into your lifestyle and also meet your basic hearing loss needs. A well-informed purchase can hinge on a hearing evaluation conducted by a professional who can also recommend the best listening device products that will suit your needs and help fix the specific type of hearing loss you've experienced.