Best Over The Counter Hearing Aids
An over the counter (OTC) hearing aid is one that you buy and fit yourself, without seeing an audiologist. They can be less expensive than professionally fitted hearing aids but may not be right for all types of hearing loss. Learn all about over the counter hearing aids to see if they are right for you.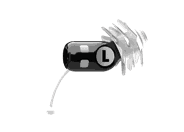 Their Hearing Aids:
Eargo makes completely rechargeable and almost invisible hearing aids for people looking for over the counter hearing aid options. Three different models are offered, ranging in price from $1,850-$2,950 per pair.
Why We Recommend Eargo
Financing available
No professional hearing assessment needed
Purchase online or try in person at select locations
20% discount for veterans and active service members