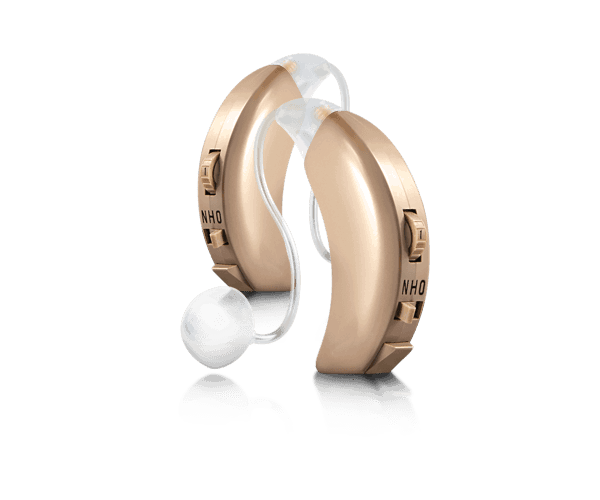 MDHearingAid Features and Pricing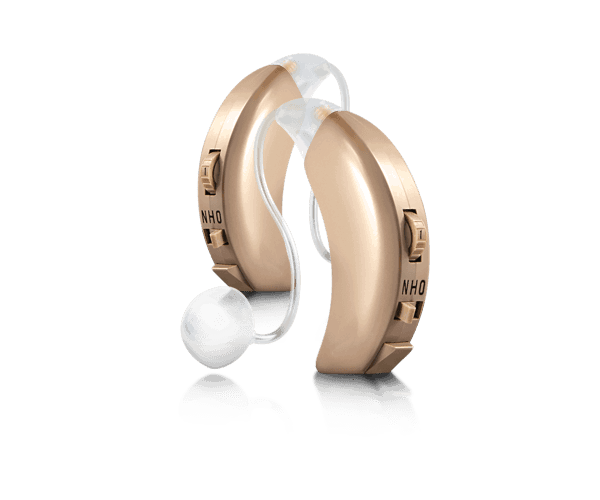 Based in Chicago, MDHearingAid has been in business for just over ten years. Founded by Sreekant Cherukuri—an ear, nose, and throat specialist—MDHearingAid touts itself as a provider of top-quality hearing aids at the best prices possible. The company also manufactures these products themselves at their Michigan-based facility.
Because they have eliminated the middleman through self-production and by offering hearing aids directly to consumers, they do indeed offer some of the most affordable hearing aids on the market. Let's take a closer look.
Pros and Cons of MDHearingAid Hearing Aids
MDHearingAid Pros
Highly Affordable: With their hearing aids starting as low as $400, MDHearingAid offers some of the most affordable hearing aids currently on the market.
Online Purchases: Unlike many hearing aid companies, which require you to visit a hearing professional in order to purchase their devices, MDHearingAid offers its devices directly to consumers through its website.
Rechargeable Options: In addition to traditional hearing aid options, which rely on disposable batteries, MDHearingAid also offers a rechargeable option that is great for folks who are tired of purchasing costly 312 batteries.
MDHearingAid
Limited Device Options: Many hearing aid companies such as Phonak offer a wide variety of current models––not to mention models from past years. MDHearingAid, however, offers a limited selection of just four models, all of which sport a behind-the-ear fit.
Minimal Features: The impressively low cost of MDHearingAid devices comes with some drawbacks, one of which being that you won't find advanced features like iPhone compatibility or tinnitus therapies on their devices.
MDHearingAid at a Glance
MDHearing Aids are FDA-registered, medical-grade devices specifically designed for those with mild to moderately severe hearing loss. Shopping online or by phone is simple, and they have a dedicated US-based customer service center with hearing instrument specialists to guide buyers through every step. The company offers financing with monthly payment plans and a free 45-day home trial.
Currently, MDHearingAid offers four different devices: MDHearingAid PRO, MDHearingAid AIR, MDHearingAid VOLT+, MDHearingAid CORE.
The PRO model is the company's most affordable device, with prices starting at $199.99 for a single unit and $399.99 per pair. This option is a great budget hearing aid for those suffering from mild to moderate hearing loss due to some of the most common conditions. Features include:
Analog Noise Reduction: This increases human vocal frequencies but doesn't amplify background sounds.
Environmental Sound Settings: The PRO boasts two environment settings that assist with both flat and sloping types of hearing loss.
The AIR model from MDHearingAid is their basic digital model and also their best-selling unit out of all four options. The cost for a pair of AIR devices starts at $399.99. This unit utilizes advanced digital technology and has an omnidirectional microphone for superior sound capabilities and noise separation in busy or loud environments. In addition to a long-lasting battery that can last for up to 26 days, our favorite features of the AIR include:
Feedback Cancellation: AIR eliminates the high-pitched frequency that often emits from hearing devices.
Multiple Sound Environment Settings: Users will be able to use MDHearingAir within noisy, quiet, and social situations with ease.
Digital Sound Processing: Rather than amplifying every single sound, this feature can detect and hone in on individual voice signals accurately.
The VOLT+ model offers the same digital sound processing, advanced noise reduction, and feedback cancellation features as the AIR, in addition to some perks. It is the only MDHearingAid model that is also rechargeable. At $599.99 for a pair of MDHearingAid VOLT+ devices, the technological advances make that extra investment well worthwhile for most users. Its features include:
Rechargeable Batteries: MDHearingAid VOLT+ devices have up to 24 hours of battery life on a single charge. The magnetic charging base provides indicating lights for easy charging.
More Advanced Sound Environment Options: The VOLT+ has four sound selections to allow the user to adjust to different environments
Dual Directional Microphones: Advanced mic technology has tremendous background noise reduction qualities while clarifying important conversations and sounds.
Water Resistance: With an IP57 water-resistance rating, the VOLT+ is great for users prone to sweat or even those who wish to wear their hearing aids in the bathroom.
The MDHearingAid CORE comes with perks such as smartphone compatibility, customizable sound settings, and top-notch sound technology. Compared to similarly-featured devices, the CORE is a great deal at $799.99 each or $999.99 per pair. Users enjoy a four- to six-day battery life, depending on how often smart features are employed. The CORE hearing aid is wholly adaptable and fully customizable for one's needs, meaning it's comparable to having a personal audiologist right in your ear. The LifeEar App makes it easy to create one or more personal profile preferences for an ideal experience every day in any environment.
Apart from water-resistance, the MDHearingAid CORE hearing devices boast all the features of the VOLT+ and more, including:
Personalized Hearing Options: This smart hearing aid creates a sound 'map' of each user's hearing patterns, which are then processed through the LifeEar App to self-customize.
Smartphone Compatibility: The CORE lets users control functions with their free app available on Google Play and iTunes.
MDHearingAid Device Comparison
| | Pro | Air | Volt+ | Core |
| --- | --- | --- | --- | --- |
| Cost for a Pair | $399.98 | $399.98 | $599.98 | $999.99 |
| FDA-Registered | Yes | Yes | Yes | Yes |
| Fit | Behind-the-ear | Behind-the-ear | Behind-the-ear | Behind-the-ear |
| Environment Settings | Two | Four | Four | Four |
| Feedback Cancellation | No | Yes | Yes | Yes |
| Noise Reduction | Basic | Better | Advanced | Advanced |
| Suited For | Mild to moderately severe hearing loss | Mild to moderately severe hearing loss | Mild to moderately severe hearing loss | Mild to moderately severe hearing loss |
| Battery Type | Disposable | Disposable | Rechargeable | Disposable |
| Risk-Free Trial Period | 45 Days | 45 Days | 45 Days | 45 Days |
| Warranty Length | 90 Days | 90 Days | 90 Days | 90 Days |
| Compatible with Smartphones | No | No | No | Yes |
MDHearingAid Returns and Warranties
Every MDHearingAid device comes with a standard 90-day warranty, which will protect your hearing aids in the event of any manufacturer defects. After this period, however, the user will be responsible for the costs of repairs or device replacement.
Another feature that allows MDHearingAid to stand out from competitors includes their option to purchase an MDShield Protection Plan that offers full device accidental damage coverage for one or two additional years. For $14.99 per month, this subscription-based service will also cover malfunctions and defects after the warranty expires. Customers also get access to free one-on-one phone support, and the company offers individuals support from their MDHearingAid audiologists.
Our Verdict
MDHearingAid's devices are developed and designed by a team of audiologists and doctors who utilize their knowledge and experience to create high-quality hearing aids at very affordable prices. Their mission is to offer consumers the latest and most effective technology at a fraction of the expense of rival company's comparable models. This allows some individuals who might not otherwise be able to afford quality hearing aids and enjoy all the benefits they provide.
To purchase a hearing aid from MDHearingAid, you'll want to start by visiting their website. There, you'll be able to take a look at their different models. You'll also be able to take an online hearing test. Upon completion of this exam, you'll be presented with some different options to best suit your particular variety of hearing loss.