Known for helping families create affordable and comprehensive smart homes, Vivint spent the last 30 years designing the most intelligent technology in home security and automation. Now the largest home automation services company in North America, Vivint serves over 1.5 million customers throughout the United States and Canada.
Today, I will be providing an overview of Vivint's security products, how they work, and how they compare to the industry's toughest competitors. I'll discuss everything from products and costs to return policies and the ways in which Vivint's offerings may be uniquely beneficial to older adults or their caregivers. Read on to learn more about Vivint's smart security.
Buying a Vivint System
Purchasing a Vivint home security system must be done over the phone. Although you can fill out a short form on the website requesting a call about a quote, you must connect with a customer service agent over the phone in order to place an order.
While I prefer when companies also provide the option to shop online, I like that Vivint uses this phone call to help you customize a system to your individual home and circumstances. After all, I've found that sometimes a detailed conversation with an expert, like Vivint's Smart Home Pros, can give you greater insight into your needs than a webpage.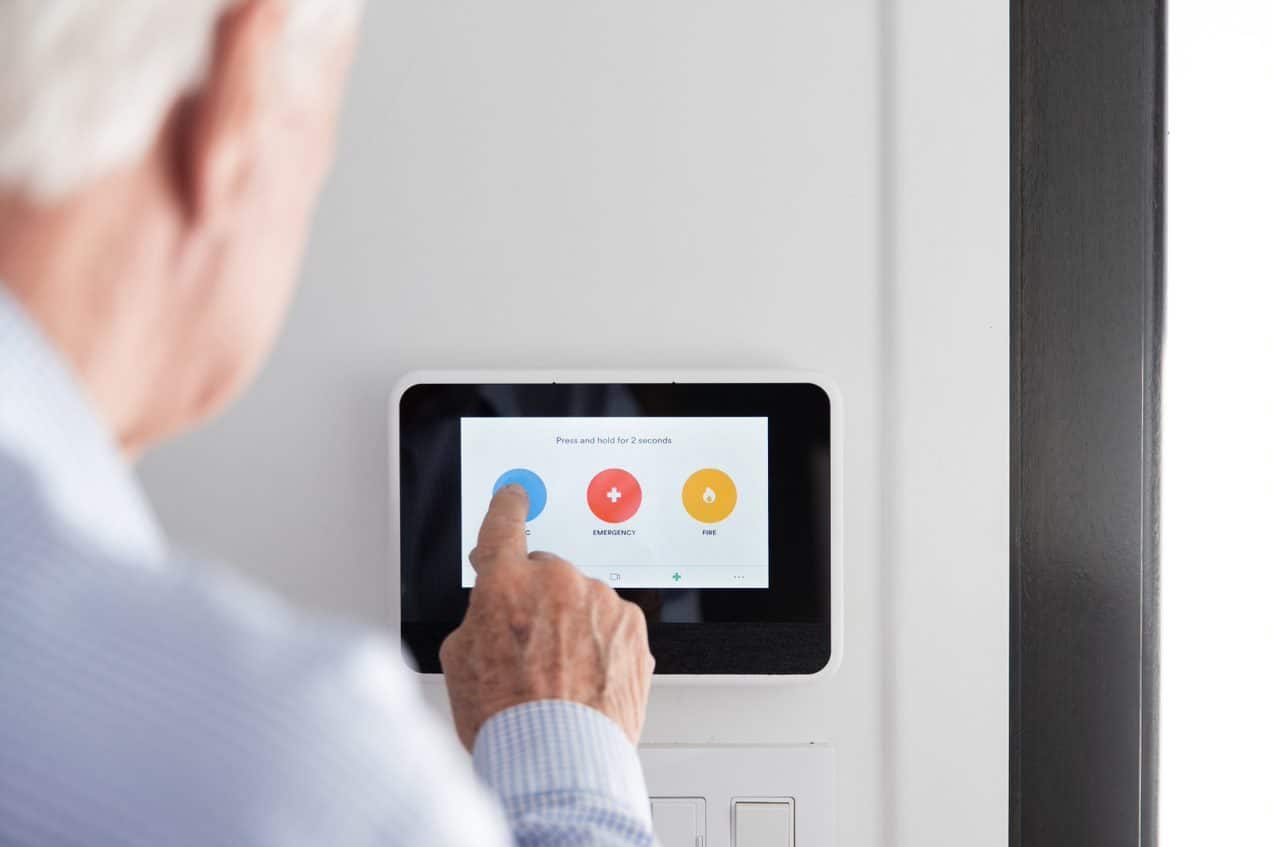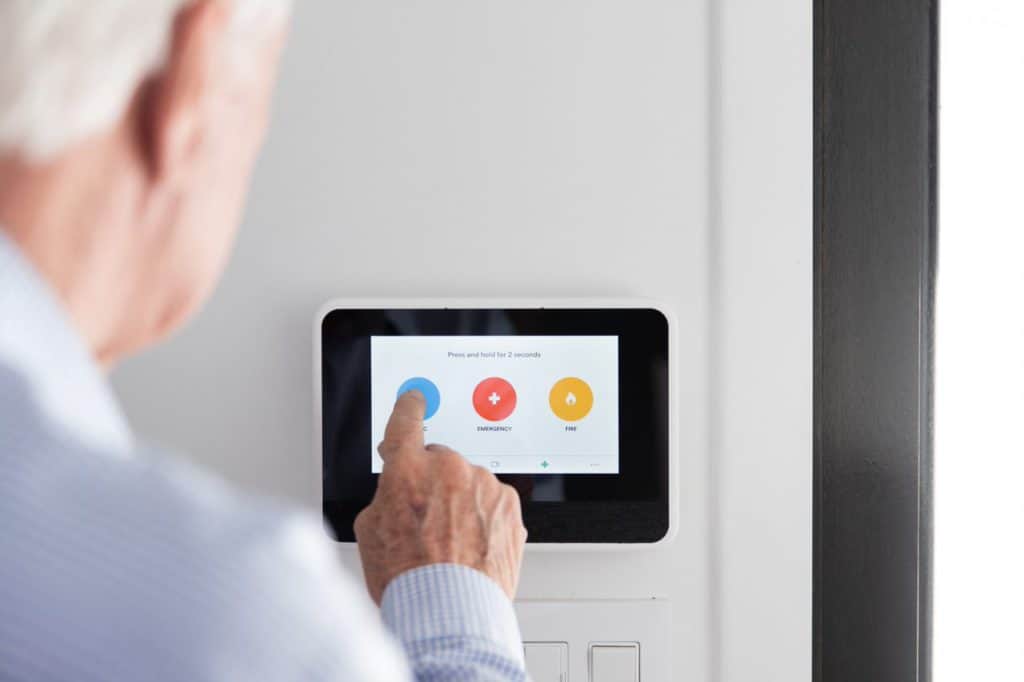 How Your Vivint System Works
All Vivint systems include the SkyControl Panel, Vivint's Smart Home App, and your selection of home security detection hardware, such as smart sensors, cameras and video doorbells.
Controlling Your Smart Home
SkyControl Panel: Your SkyControl Panel serves as the brains of your smart home system. Featuring a 7 inch HD touchscreen, this wall-mounted smart hub, seamlessly connects all the devices in your wireless system in one place, allowing you to command everything from one spot in your home. This device costs $399.
Vivint Smart Home App: Included for free with your monitoring, the Vivint Smart Home App allows you complete system control, even from afar.
Google Home or Amazon Echo Voice Control: System integration with either Google Home or Amazon Echo allows Vivint System users to control much of their system through voice commands. For individuals with mobility issues, such as the four million U.S. veterans living with disabilities, the integration of voice assistants allows them independence they may not otherwise have.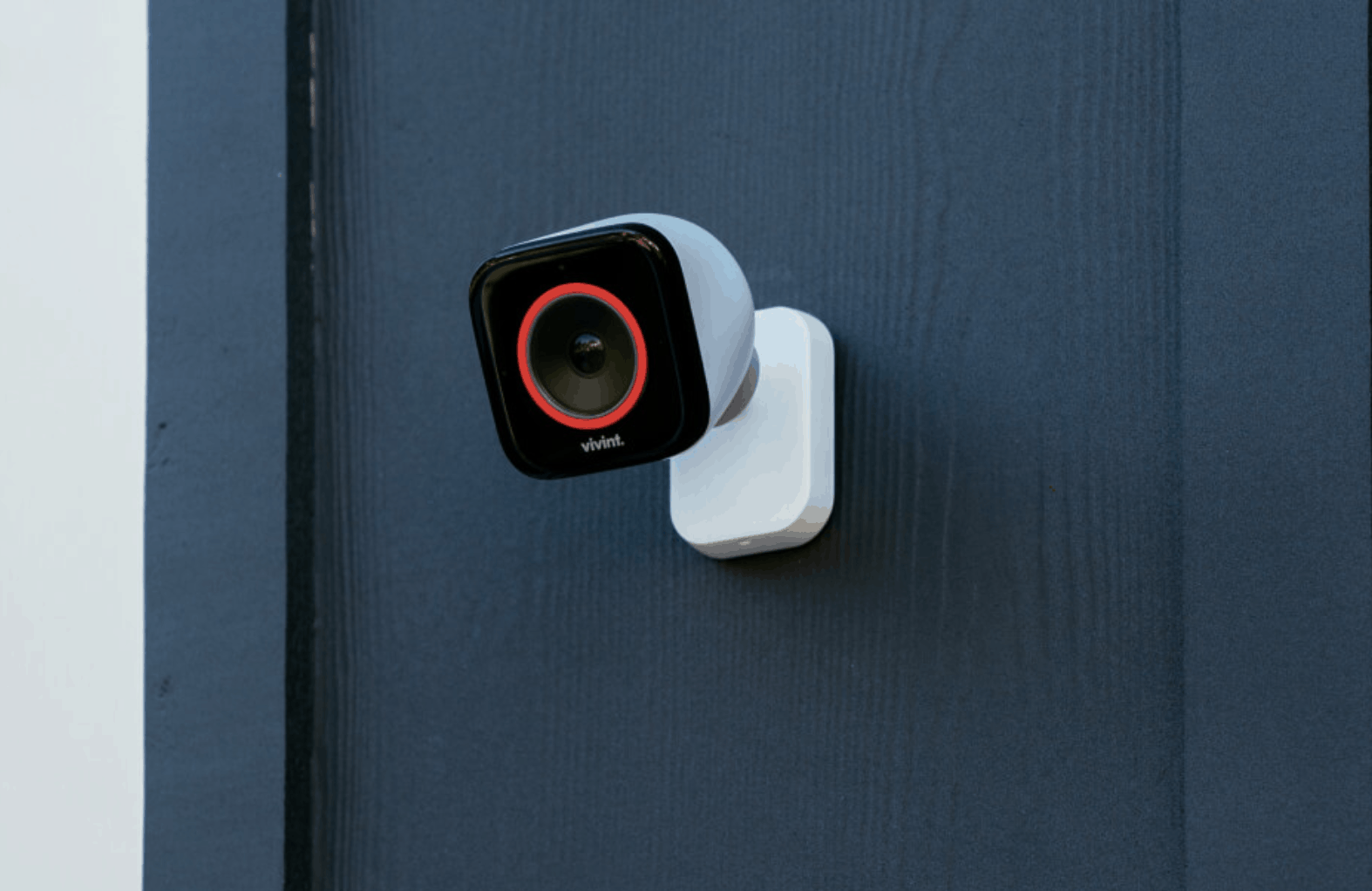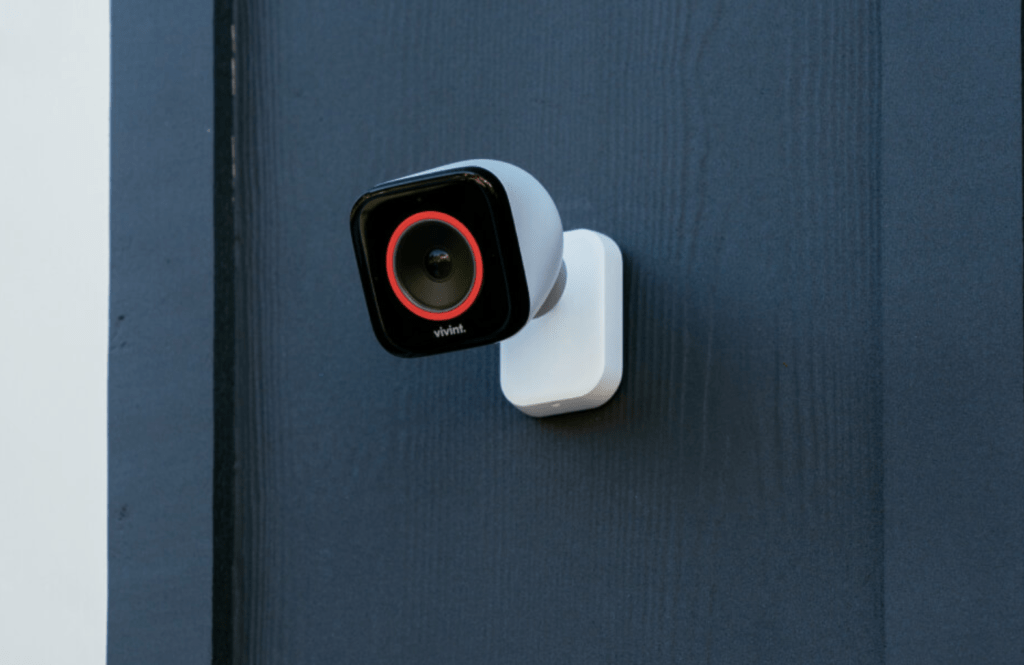 Of the many functions you can command each smart control centers to perform, here are a handful that stood out to me:
View your security camera footage or live feeds.
Answer your doorbell and speak with the visitor, from anywhere.
Arm or disarm your entire system.
Turn your lights on or off.
Lock or unlock your doors, open or close your garage door.
Personalize and automate your locks, temperature, lights, and more.
Contact the monitoring center or speak with first responders.
Open and close your garage door.
Receive alerts, such as an unlocked door or security breach.
Personalize and automate your locks, temperature, lights, and more.
Use two-way talk to speak with people through your Vivint Ping Indoor Camera and Doorbell Camera.
Vivint Home Security Equipment
Let's take a closer look at the equipment offered by Vivint.
Smart Sensors
Essential to most security systems, entry sensors (also known as smart sensors with Vivint) are placed on your doors and windows, two of the most frequent entry points for uninvited guests. When a door or window with these sensors is opened while your system is armed, a signal is sent to your SkyControl Panel and Smart Home App, letting you know. It also alerts the Vivint monitoring center.
These sensors could be an invaluable tool for the one in five older adults who serve as a caregiver, especially those who are fighting cognitive disorders. At $35 each, you will probably want to strategically pick and choose where you place them since the costs for a sensor on every door and window to the outside could add up very quickly.
Ping Indoor Camera
At $199, the Ping Indoor Camera is one of Vivint's most affordable cameras. While this sounded expensive to me at first, I also recognize the best products often require an investment. Besides, the Vivint Ping Indoor Camera comes at a similar cost to those offered by Frontpoint.
With the Ping Indoor Camera's vivid 1080p HD resolution, infrared LED night vision, and 155-degree field of view, you'll know who is in your home and what they are doing at any time, day or night. Using two-way talk on your Smart Home app, you can speak to the individual(s) you're recording, whether you're telling your grandchildren to take it down a notch in the other room or you're informing an intruder that the police have been dispatched.
Vivint Outdoor Camera
Currently, the only surveillance camera equipped with lurker detection, the Vivint Outdoor Camera intelligently identifies potential threats and warns them they've been spotted. With 1080p HD, 4K HD sensors, 3X HD zoom, and 10X digital zoom, this camera is both capable of producing vivid, up-close images. It's also entirely waterproof, safely standing up to the elements. While infrared night vision and smart motion detection just add to this camera's appeal, $399 seemed like quite a hefty price tag for one camera, but the features justify the price.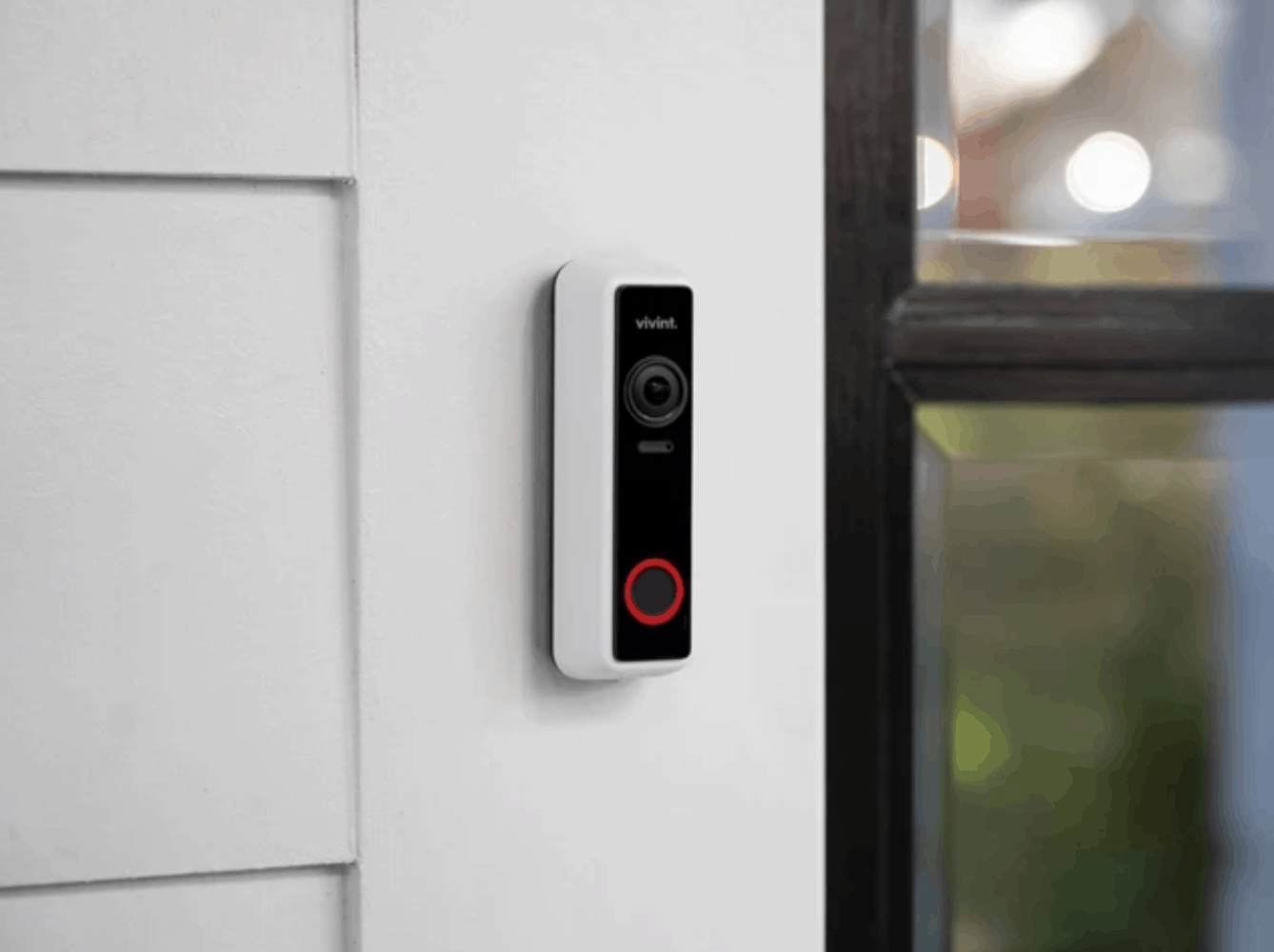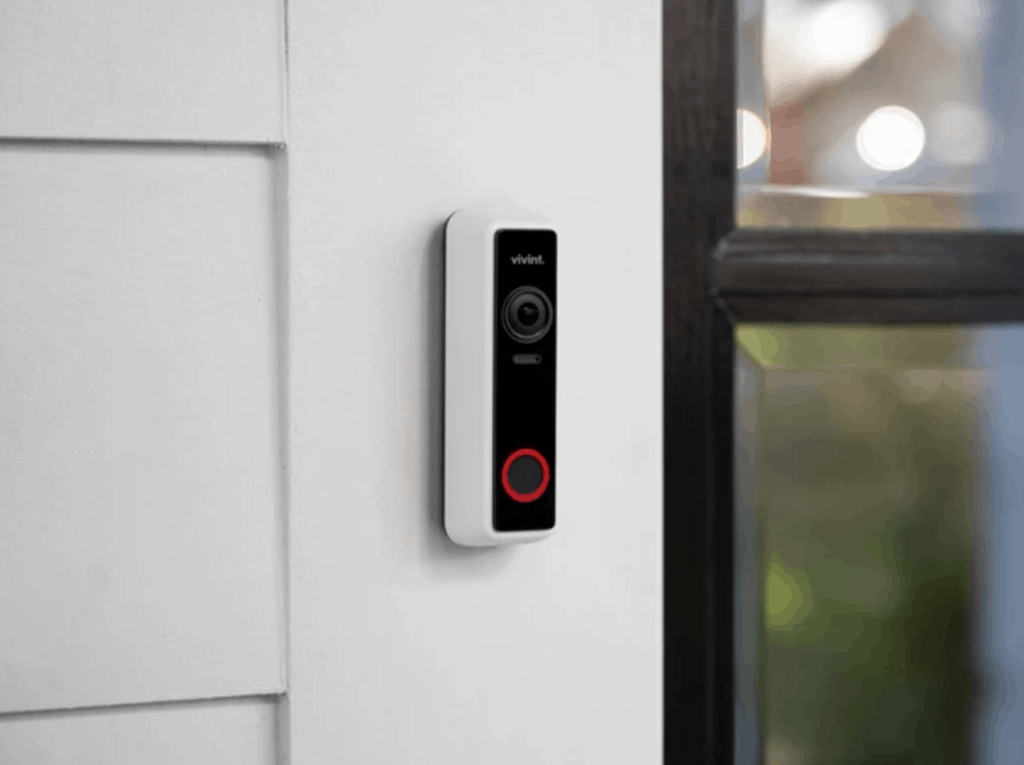 Vivint Doorbell Camera
Vivint's doorbell camera uses artificial intelligence to detect human visitors only, rather than passing cars and the neighbor's dog. So when a person comes into view of your video doorbell, a 30-second clip begins recording and you're notified via your Smart Home App before they even ring the doorbell. In addition to its wide viewing angle, I also liked that this smart doorbell camera provides package delivery notifications, infrared night vision, theft detection, and two-way talk.
Costing $249, Vivint's video doorbell seemed rather expensive for a product that didn't even have the industry-standard 1080p resolution, only filming with a less clear 720p. The fact that SimpliSafe's Video Doorbell Pro only costs $169 didn't help this concern. Nevertheless, the Vivint doorbell's professional installation comes free with the system, and despite the extra cost, it's the only video doorbell that fully syncs with Vivint Smart Home Security Systems.
Did You Know: Although Vivint was originally founded as APX Alarm in 1998, the name was changed in 2011 to better reflect the brand's goal. Hence Vivint, based on Latin words meaning "live intelligently," was born.
Installation
Once you purchase your smart home system, you'll schedule a time to have it installed by a certified professional. Did I mention this service is free? Vivint believes by allowing a trained professional to install your system, you'll be less likely to encounter timely snags during installation or costly glitches later on. I'm usually all about DIY systems because of the money they save on installation. However, in this case, a Vivint expert comes out to your home at no cost to you.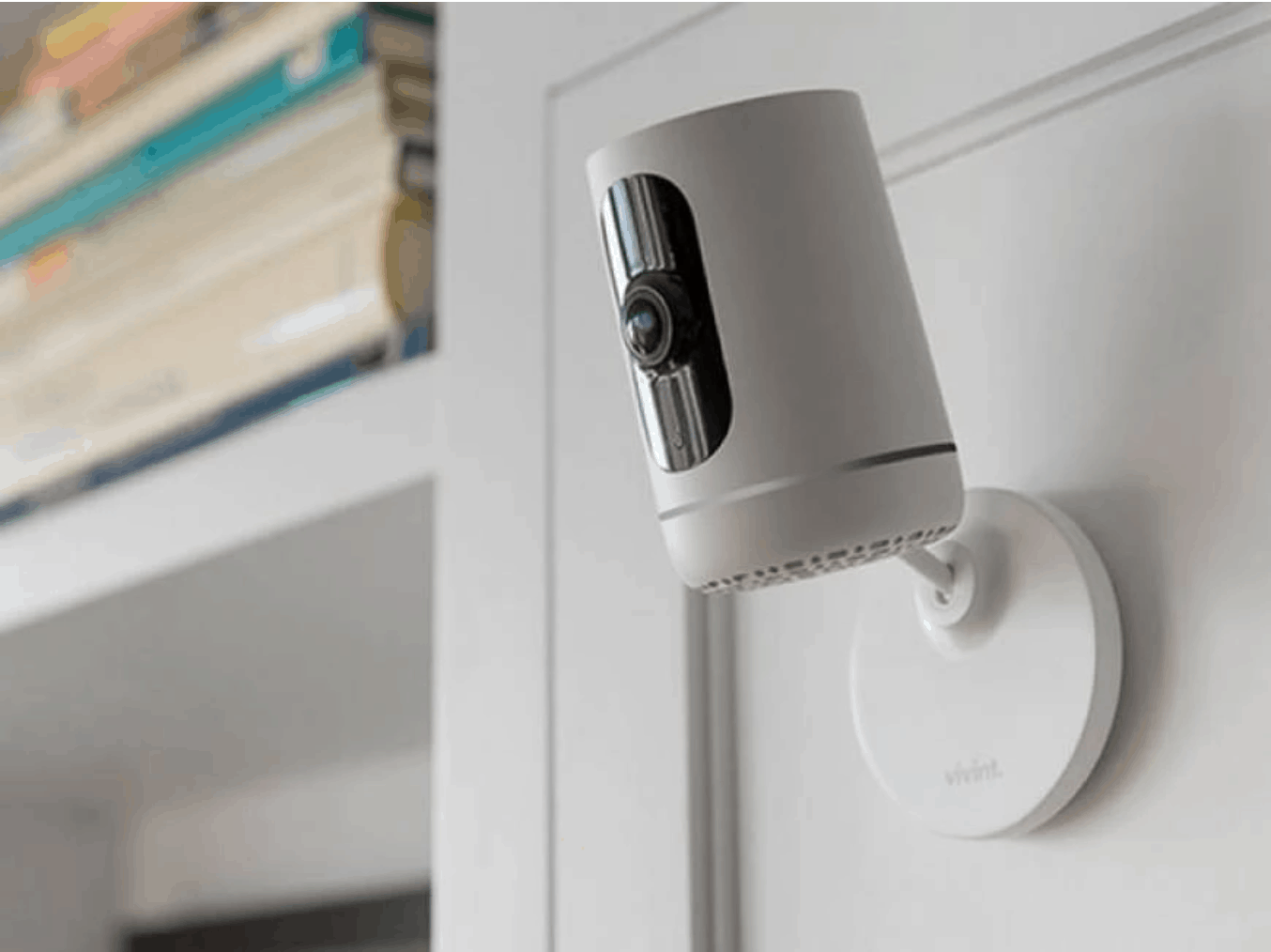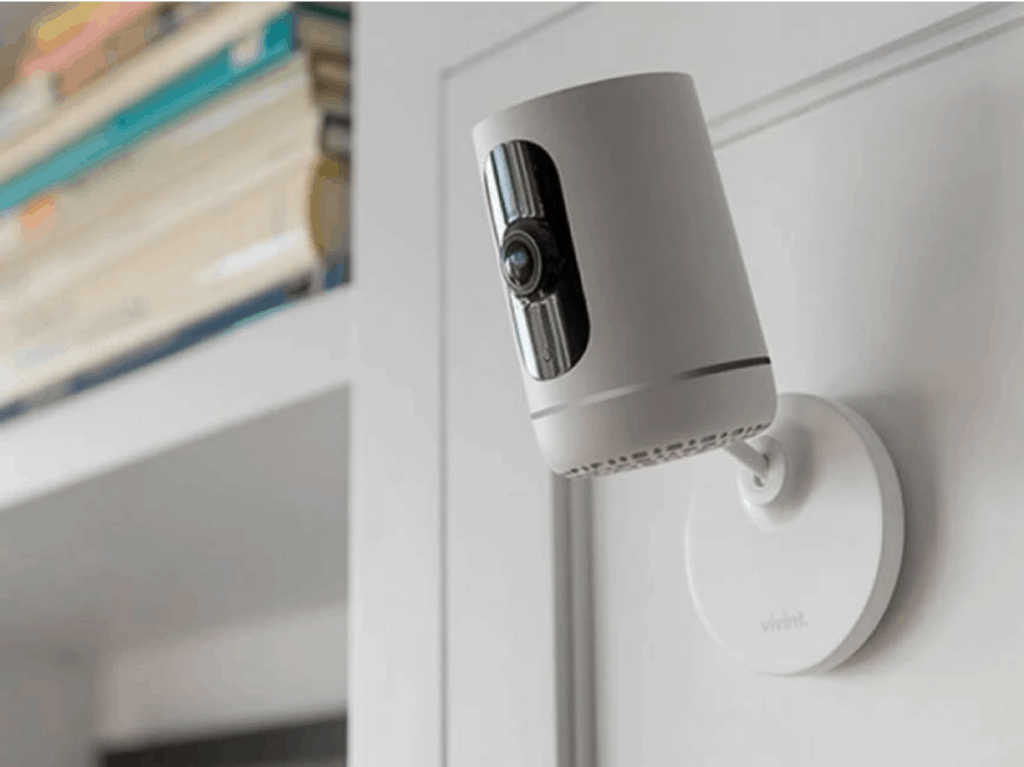 Equipment Costs
Equipment bundles with Vivint range from $599 to nearly $2,000, depending on your specific selection. Keep in mind, however, that Vivint requires at least a $599 equipment purchase in order to get your service started.
If you pay for your equipment all at once, you won't have any obligation to Vivint. Your only monthly cost will be for Vivint's 24/7 professional monitoring, which we'll discuss in the next section.
Equipment Costs
Equipment bundles with Vivint range from $599 to nearly $2,000, depending on your specific selection. Keep in mind, however, that Vivint requires at least a $599 equipment purchase in order to get your service started.
If you pay for your equipment all at once, you won't have any obligation to Vivint. Your only monthly cost will be for Vivint's 24/7 professional monitoring, which we'll discuss in the next section.
How it Work
Connected to all your smart security and safety devices via WiFi, your SkyControl Panel will send both you and the monitoring center notifications if your armed system is breached. Once a monitoring agent detects that something isn't right in your home, they will call you within about 10 seconds to confirm there is a problem. If your alarm went off by accident, you can simply let the agent know. If, however, you confirm something is wrong or the monitoring center cannot reach you, the monitoring agent will dispatch the proper emergency services.
Vivint Monitoring Centers
Vivint owns two monitoring centers that are dedicated solely to serving Vivint clients. These state-of-the-art monitoring centers are located in Provo, Utah and Eagan, Minnesota, a safe span in distance should any geographic circumstances hinder one of the center's ability to connect. These centers are both UL-certified and hold a TMA Five Diamond Certification.
Monitoring Plans
Vivint offers 24/7 professional monitoring through three plans: Smart Security Plan ($29.99 per month), Smart Home Plan ($39.99 per month), and Smart Home Video Plan ($49.99 per month). All subscriptions include 24/7 professional monitoring, cellular backup, use of the Vivint Smart Home app, and technical support. However, the addition of voice assistants and other smart home integrations, smoke and carbon monoxide, or live video monitoring via the app will cost extra.
| | Smart Security Plan | Smart Home Plan | Smart Home Video Plan |
| --- | --- | --- | --- |
| 24/7 Professional Monitoring | Yes | Yes | Yes |
| Cellular Backup | Yes | Yes | Yes |
| Mobile App Control | Yes | Yes | Yes |
| Tech Support | Yes | Yes | Yes |
| Smoke and CO Monitoring | No | Yes | Yes |
| Smart Home Integrations | No | Yes | Yes |
| Video Monitoring | No | No | Yes |
| Monthly Price | $29.99 | $39.99 | $49.99 for first two cameras |
Tip: While the monthly monitoring plan you select may cover environmental monitoring, such as smoke, gas, and carbon monoxide or smart home integrations, such as smart locks, the cost of those products is not included in monitoring. You must purchase the actual equipment for these additions as well.
Warranties and Returns
Following the installation of your system, Vivint allows you three days to return the system and 30 days to return individual products. After this point, your items are no longer eligible for return.
Your system's equipment receives a standard warranty of 120 days. At the end of these 120 days, you will be charged a $49 fee for any service visits. If during this paid visit, the Vivint Smart Home Pro determines your equipment needs replacement, the necessary equipment will be replaced at no cost to you.
Vivint Smart Home Add-ons
Vivint Panic Pendant
Vivint's security system offers a compatible medical alert known as the Vivint Panic Pendant which costs $60. Similar to other medical alerts, the water-resistant Panic Pendant can be worn on a lanyard or in your pocket. It can also be placed in a handbag or another item you keep close by. Falls among older adults are not uncommon, sending 2.8 million older adults to the emergency room each year. Whether you trip while reaching for a top-shelf item in the kitchen or slip getting out of the shower, you may not find yourself in close proximity to a phone to call for help. To request support or emergency aid, you simply need to hold down the button on your pendant for 2 to 3 seconds from anywhere within 350 feet of your home automation system. Essentially, the panic pendant, which can be used for any type of emergency (not just medical), is a shortcut way to set off an emergency alarm on your SkyControl.
Carbon Monoxide Detector and Smoke Alarm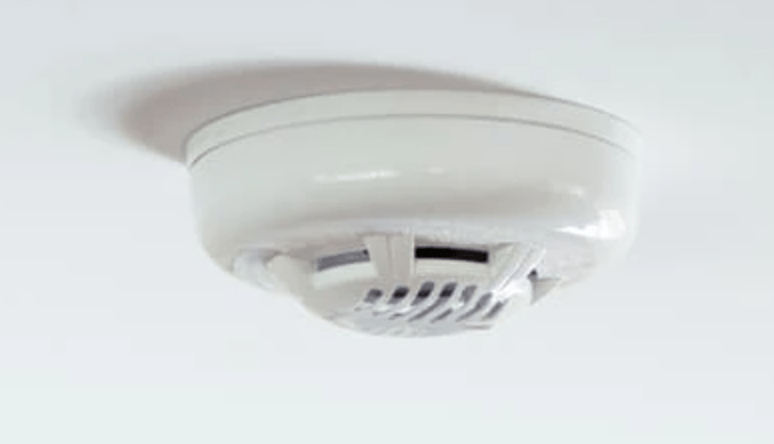 Fires are responsible for more than 3,000 deaths and over 16,000 injuries in the U.S. each year. How is it easy to set a fire as an older adult? Additionally, people ages 65 and up suffer from a higher rate of carbon monoxide poisoning than any other age group. Adding these high-tech sensors to your system helps reduce your risk of becoming a victim and keeps your home safe from damages. Each of these sensors costs $100.
Burglary Detection
Together, motion sensors ($100) and glass break detectors ($100) make your home even more secure against burglary attempts. Whether you're running errands or cruising the Mediterranean, you can rest assured your home is secure and that any unexpected movement will trigger an alarm and alert the monitoring center.
Vivint Element Thermostat
In the United States, the average family spends over $1,000 a year on heating and cooling costs alone. Smart Home add-ons like the Vivint Element Thermostat ($169) can save you up to 12% on your electric bill. The system's Smart Assistant auto-adjusts your home's temperature based on your geolocation, in-home sensors, and info about your local climate.
Kwikset Smart Locks
With Kwikset smart locks ($179 apiece), Vivint users can lock and unlock your doors from anywhere in the world. You'll also receive a notification if you or another member of your household leaves the door unlocked or the system thinks it's detected an unauthorized entry. For the 50 million U.S. adults who suffer from arthritis, being able to ask your Google Home or Amazon Alexa to lock and unlock your doors, set your thermostat or adjust your lighting using voice commands only, could help limit or lower daily pain levels.
Garage Door Controller
Vivint's garage door controller ($99) syncs with your smart home and allows you to open and close the garage remotely. If you're worried you left your garage open and are already running late for an appointment, there's no need to turn around. You can simply check your garage's status on your Vivint Smart Home app, and if it's open, press close. Alternatively, the garage door control could save you loads of cash in the form of missing packages.
Bottom Line
A smart home security leader with ample options and services for the aging, Vivint systems offer a smart and personalized home and environmental security solution. While Vivint's price tag is one of the highest among its competitors, easily costing more than $1,000 in equipment alone, Vivint's professional and quick-response services come through when it counts.
Vivint Frequently Asked Questions