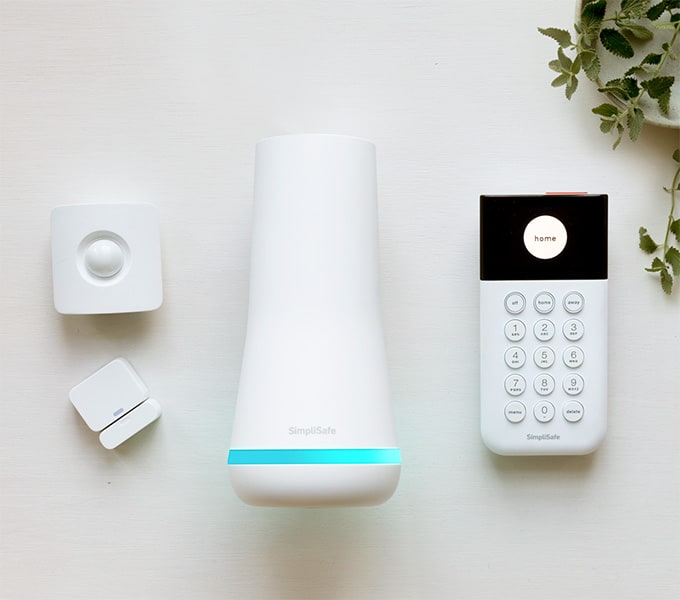 SimpliSafe Home Security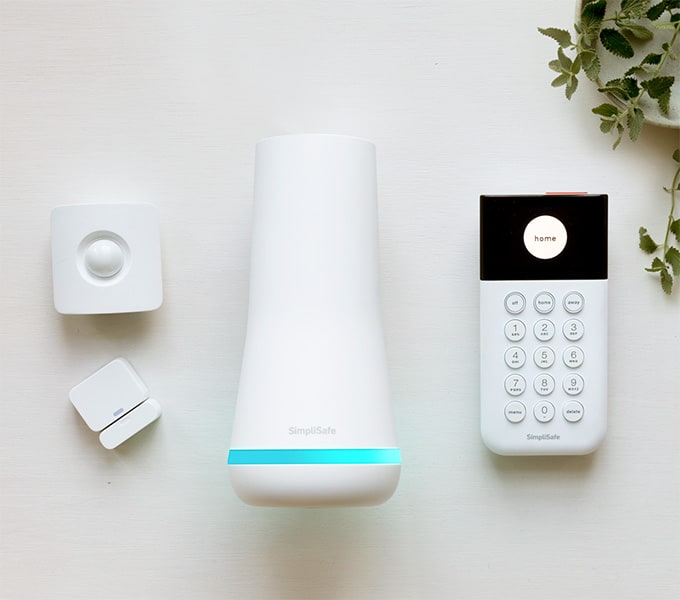 Founded in 2006, SimpliSafe is one of the pioneers in the DIY home security market. As the name suggests, the company sells DIY home security systems that are simple to both install and use. This makes it preferable for older persons who live alone and wish to manage their home security independently. Headquartered in Boston, Massachusetts, the company also provides six US-based professional monitoring centers that immediately alert local first responders in case of any unexpected incidents.
Older homeowners can sign up for assured peace of mind, as the brand's third-generation security system has a wider coverage area, double the connectivity options (Wi-Fi and cellular) and even a 24-hour battery backup to combat those pesky power-outage situations. What really stands out with SimpliSafe is that there are no long-term contracts for their professional monitoring services and therefore no costly termination charges. Read on as I shed light on the many different product and service bundles offered by SimpliSafe, along with a step-by-step guide to purchasing and installing the devices.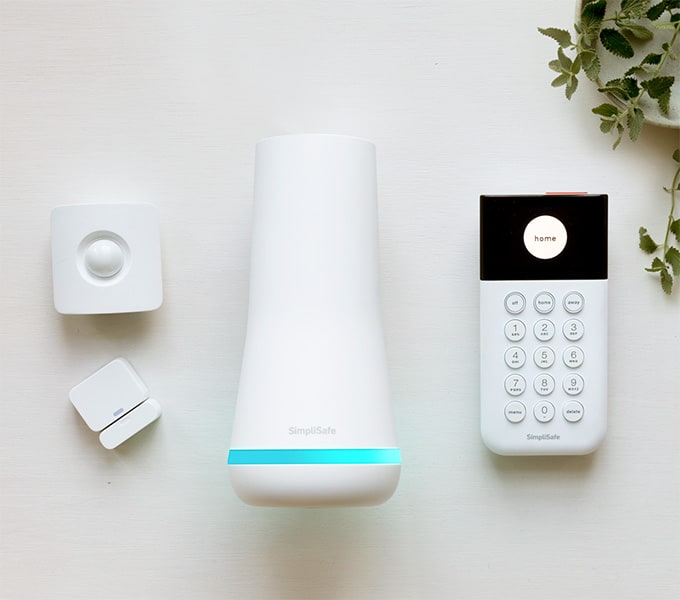 Why Choose SimpliSafe?
SimpliSafe is a security system that is optimally priced, smart, and responsive when it comes to getting older adults the help they need in the event of an emergency. Be it intruders, fires, water damage or medical emergencies, this home security system has your back. The sleek base station collects inputs from the many connected sensors and alerts the monitoring center. At the same time, its built-in 95dB siren is activated in the event of an emergency. Apart from the base station, SimpliSafe's most popular package, "The Essentials", comes with a smash-proof wireless keypad, three entry sensors for the doors and windows, and a motion sensor.
On top of this, the more expensive packages feature the likes of additional 105DB sirens, panic buttons, freeze sensors, water sensors and smoke detectors. All of SimpliSafe's wireless sensors have a range of about 700-800 feet, which should cover sensors placed throughout the average home. It also doesn't hurt that the latest hub and sensors blend into your home's interior while drawing little attention. What I found particularly useful was that SimpliSafe's sensors have a built-in precision detection algorithm to cut down on false alarms triggered by pets. Every time your furry friends jet into your living room, you won't have alarms blaring and police barging into your home looking for intruders.
A little daunting is the fact that you will need to pay upfront for the security system (starting at $229). However, from then on, the security system is yours forever. Also, for the cellular-powered monitoring service, you only need to pay a monthly subscription starting at a very sensibly-priced $14.99. This is really worth the extra few dollars since SimpliSafe's 24/7 monitoring centers are known for their dedicated and compassionate customer service. The monitoring agents will stay on the call with you until the situation is under control.
How To Buy a SimpliSafe Home Security System
When it comes to devices, I've noticed that SimpliSafe offers an impressive array of options from ecommerce to brick and mortar. If you are a tech-savvy buyer, I would recommend checking out their accessibility-friendly website. Via a simple quiz, the site assesses details of your home and security requirements, before suggesting the ideal security system package. You may then easily add-on accessories to the pre-bundled packs, if you so choose. The portal also allows you to build your own system by adding sensors and other accessories you may need to safeguard your home from hazardous situations.
Thrift Tip: Those looking for a more value-based offering can also choose to buy a refurbished (and pre-tested) system and shave 25% off the price. These models will come with the standard three-year warranty.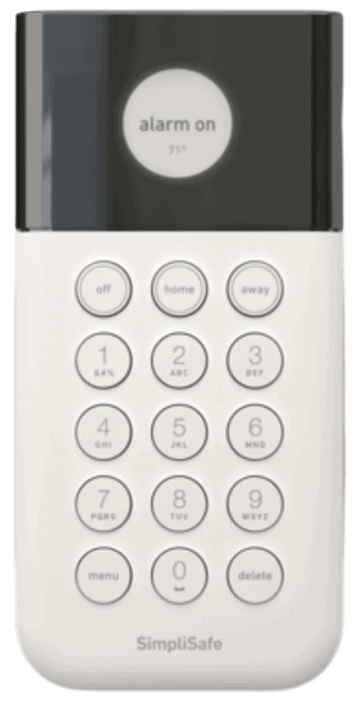 Here is a closer look at each of SimpliSafe's systems, each of which comes with a base station and wireless keypad.
SimpliSafe Security Systems
| SimpliSafe System | Equipment Cost | 24/7 Monitoring (Optional) | Auxiliary Siren | Panic Button | Freeze and Water Wensor | Key Fob | Smoke Detector | Other Key Features |
| --- | --- | --- | --- | --- | --- | --- | --- | --- |
| The Haven | $489 | Yes | Yes | Yes | Yes | Yes | Yes | 4 Entry Sensors 2 Motion Sensors |
| The Knox | $449 | Yes | Yes | No | No | Yes | Yes | 6 Entry Sensors 2 Motion Sensors |
| The Foundation | $229 | Yes | No | No | No | No | No | 1 Entry Sensor 1 Motion Sensor |
| The Hearth | $374 | Yes | Yes | No | No | Yes | Yes | 3 Entry Sensors 1 Motion Sensor |
| The Essentials | $259 | Yes | No | No | No | No | No | 3 Entry Sensors 1 Motion Sensor |
Apart from the brand's online shop, you can also buy from Amazon, but it's likely that the latter will have fewer discounts and freebies. Alternatively, less tech-friendly older adults can call the brand's toll-free number and speak to a customer service agent before placing their order. Also, for those who prefer to actually see the product in real life before buying, the systems are available at BestBuy, Sam's Club and Costco.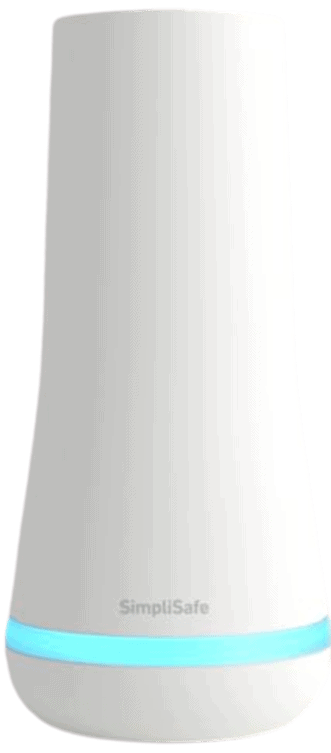 SimpliSafe Installation
Being a wireless system, there is no need to worry about drilling or connecting cables when setting up your SimpliSafe. All you need to do is place your base station in the center of your home so that all sensors can easily connect to it. Next, set up the master passcode and test and sync with all the sensors by just following the instructions on your keypad screen. Remember that the keypad will be used to arm and disarm your system, so place it somewhere accessible and within 100 feet of your base unit. I recommend placing it on the wall next to your main door.
Each of your sensors should also be placed at the appropriate locations. For example, motion detectors should go 4-5 feet high onto walls, glass break sensors near windows, and entry sensors by the doors. The entire set-up process should take about 30 minutes for installing the keypad, pairing your sensors, establishing a PIN, and testing the system. For people who still need help, SimpliSafe offers professional set-up at an extra cost starting at $79. The doorbell installation also comes at an additional cost.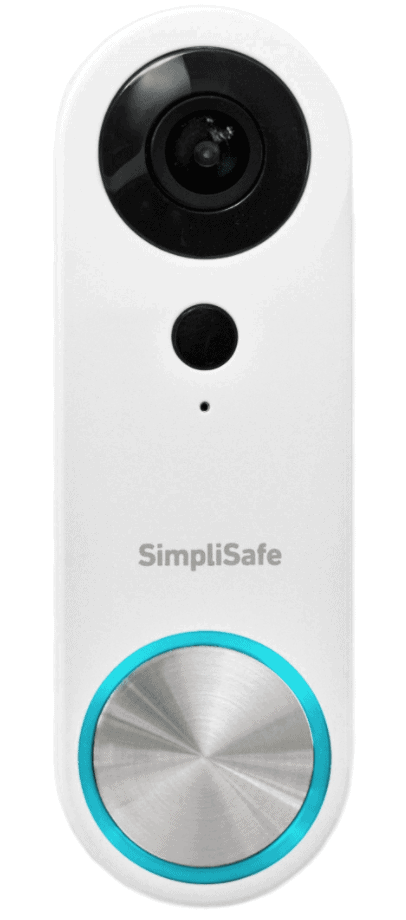 Then there is the matter of activating your monitoring service on the website with the serial number that can be found at the bottom of your base station. Once activated, your home system will be connected to SimpliSafe's monitoring center via the free Verizon or T-Mobile cellular connection that comes with the service. For added safety, you should also connect your system to Wi-Fi, by selecting the right network and entering your WiFi password into the keypad. Once your system is hooked up to WiFi, you won't ever have to worry about the monitoring failing in case of unreliable cell signal.
Once connected to the monitoring center, the practice mode begins, which allows users to get comfortable with the system. In case the alarm is triggered during this period, the siren will sound but there will be no dispatch of authorities or a call from the monitoring center. This lasts for 72 hours and then it automatically starts up your dispatch service. After these three days, you may personally test the base system's connectivity to sensors and the monitoring center by entering the test mode through the Keypad menu.
I was pleasantly surprised to know that the system regularly runs automatic tests for those who have subscribed to the professional monitoring plan. This is great for older adults who may forget to regularly test the system's connectivity.
How SimpliSafe's Monitoring Works
Research suggests that 93% of crime faced by older people is property crime, especially theft. This is why households headed by older adults need to have 24/7 professional monitoring, for the homeowners might not sense or be able to react to a threat in time. After activation of the service, whenever the sensors detect any intruders or environmental anomalies, it informs the monitoring center immediately. With SimpliSafe's standard monitoring package, your home is constantly under surveillance, and the monitoring center alerts the police or fire department in case of any break-ins or smoke detection. At just $14.99 a month, this is really affordable compared to competitors that charge $30 to $50 for the same service.
Still, I would recommend that you upgrade to the Interactive plan priced at $24.99 per month to enjoy all of SimpliSafe's security features. This premium service offers, aside from the hygiene factors, the option to customize and control your system from anywhere via the mobile app. Subscribers can also use the likes of Nest thermostat, Amazon Alexa, Google Assistant and Apple Watch to control the system. And, in the event that an alarm goes off, a video of the suspicious activity is recorded and verified which helps with faster police response times. The Interactive plan also includes environment monitoring (temperature changes, water damage etc), medical response, smart alerts, real time alerts sent to your emergency contacts, and so much more. You also get a 20% discount on the system cost if you choose to buy the system along with this upgraded service.
The first month of monitoring is free with both plans. However, if you do not wish to subscribe to this monitoring service then you may self-monitor your system too. This means keeping track of alarms (no more in-app alerts) and contacting authorities on your own. That is not something I recommend, as nearly 5.8 million older Americans have Alzheimer's dementia, which would likely interfere with calling in on their own for help.
SimpliSafe's Add-on Devices
No matter what preset bundle you pick, you can always add on more accessories to your system at any point in time. This flexibility can be a boon for those who wanted to try out new features but in a staggered manner. The sheer variety of SimpliSafe equipment offered on the website is also quite impressive. Here is a closer look:
Entry Sensor: This device nicely into any type of door or window and alerts users if the door is opened or tampered with.
Glass Break Sensor: Capable of detecting the sound of breaking glass, this sensor will alert you in the event of intrusion through a window.
Indoor Camera: This handy device is ideal for capturing evidence of intruder presence thanks to night vision capability and motion detection sensitivity. While the brand doesn't retail outdoor cameras yet, you may choose the outdoor kit which allows you to use this same camera for surveillance of your porch and garden area. The kit includes a waterproof, weather-ready sleeve and 25 ft. power cable.
Motion sensor: This is a powerful tool, using infrared technology to detect any suspicious movements within 30 feet. It will notify you every time it detects movement.
Video Doorbell Pro: See who is at the door and even speak to them from afar thanks to its built-in HDR camera, smart motion detection, and two-way audio capability.
Window Decals and Yard Signs: These notices warn intruders of the high-tech security system in place, thus dissuading attempts at home theft.
Environmental Sensors: SimpliSafe offers an array of sensors designed to detect carbon monoxide, smoke, water leaks, and freezing water pipes.
105dB Siren: For those who are a little hard of hearing, an additional siren (that delivers concert-like volume) can really come in handy.
Smart Lock: This device connects your door lock to the base unit and can be programmed to lock your entrances at a designated time (say, nightfall) or whenever the system is armed.
SimpliSafe Add-On Pricing
| SimpliSafe add-on | Price |
| --- | --- |
| Entry sensor | $14.99 |
| Motion sensor | $29.99 |
| Glass Break Sensor | $34.99 |
| Indoor Camera | $99 |
| Outdoor Kit | $19.99 |
| Video Doorbell Pro | $169 |
| Smart Lock | $99 |
| Key Fob | $24.99 |
| 105dB Siren | $59.99 |
| Freeze Sensor | $29.99 |
| Water Sensor | $19.99 |
| Panic Button | $19.99 |
| Keypad | $69.99 |
| Carbon Monoxide Detector | $49.99 |
| Smoke Detector | $29.99 |
| 9″ x 11″ Yard Sign | $3.99 |
| Window Decals (5) | $4.99 |
Note: You may also buy extra keypads, keyfobs, panic buttons, sirens and keypads from the brand website.
SimpliSafe also has a free mobile and web app that can be used to change monitoring plans, assign pins, set primary and secondary emergency contacts, arm and disarm your system, and keep track of any alerts detected by your system.
Medical Alert Features of SimpliSafe
For homes that have older residents, an important feature of SimpliSafe's home security system is its panic button and key fob. This takes care of their basic medical alert needs. All older users need to do is press the button on the wall-mounted panic button to sound the alarm and contact emergency services in case of a fall or security threat. A similar panic button can be found on the key fob, except that this piece of technology can be attached to a keychain or lanyard, thus staying on the older person as they move around the home.
It's important to remember that SimpliSafe's core offering is home security, and the panic button is just an added convenience. If you would like to consider options for medical emergencies, be sure to check out my detailed list of medical alert devices.
SimpliSafe's Returns and Warranties
In my 20+ years of working with older adults, I have seen many situations where home security systems need to be returned because it just doesn't suit the user's lifestyle or home set-up. Luckily, SimpliSafe offers a generous 60-day money-back guarantee. To obtain the refund, all you need to do is get in touch with their customer care team and ship the equipment back to them (return shipping is also free!).
In case you are moving homes, you need to inform SimpliSafe to deactivate the monitoring temporarily and also change the home address in their records so that first responders know where to reach in case of an emergency. Apart from that, uninstalling and refitting the system into your new home is a simple DIY exercise. The system also comes with a 3-year warranty that covers any manufacturer defect. They even offer replacement of the defective equipment, in case the issue cannot be resolved.
Conclusion
Since 26% of Americans 65 and older live alone, SimpliSafe's home security system with its super-simple design and function is just what they need to safeguard their living space. Their reasonable monthly monitoring fees also reduce the financial barrier for older adults to invest in securing their home and lives. Additionally, what I found to be refreshingly different is that users have the freedom to cancel or pause the monitoring service without the fear of being penalized for it. At the same time, it was a little disappointing that, since SimpliSafe has no compatibility with common shared communications protocols, you cannot link your system to any other brand's sensors or choose a monitoring service from a different provider.
Frequently asked questions