Home Security Systems: What to Look For and What to Avoid
While older adults are less likely to be victims of violent crimes, they are more susceptible to nonviolent crimes such as fraud and theft, particularly home burglary. Particularly, if you live alone, the right home security system will surely guarantee peace of mind, protecting both your home and its precious inhabitants. To help you in your buying journey, let's take a look at what to keep in mind when selecting a home security system.
Home Security System Features for Seniors
The best home security systems are a high-involvement purchase, hence you will need to find the right mix of features and prices that will best suit your lifestyle, budget, and home. Do you need a basic burglar alarm that will sound an alert should someone try to enter the home? Or are you interested in a wireless monitoring system that will notify the police and fire departments should a problem arise? What about protection against environmental dangers, such as carbon monoxide and fire? Maybe you're looking for something even more sophisticated, such as visual real-time monitoring via your smartphone, giving you a glimpse into your living room or backyard.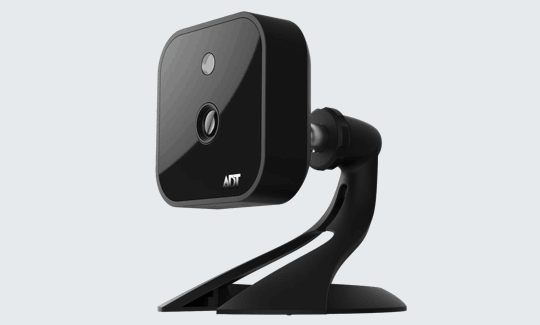 No matter which one you end up choosing, make sure that its coverage area and connectivity options (landline, Wi-Fi, and cellular) are top of the line. It would also be prudent to choose an option that is powered by both Wi-Fi and cellular network. Additionally, you'll want to choose a system that has at least a few entry sensors for the doors and windows, a powerful siren, and a motion sensor. This sort of combo is the bare minimum required to safeguard your home from theft, especially considering 93 percent of crime faced by older people is property crime. Most brands also allow users to buy and add-on extra sirens, panic buttons, freeze sensors, water sensors, and smoke detectors.
Note: Many home security brands offer complimentary access to apps through which you may receive live footage, control your system remotely, and get notified whenever alarms go off.
Another important factor to keep in mind is the quality of professional monitoring services. This is usually an add-on service. Whenever the security alarm is triggered, the monitoring staff will check-up on you. In case of an emergency, they will ensure that help is facilitated by a dedicated and compassionate emergency response team. In many cases, you can buy just the system without the monitoring, thus doing away with long-term contracts.
Most of these devices have an up-front cost starting at $49 and a monthly monitoring fee starting at $4.99. If you are unsure about which home security system to choose, look for brands that have at least a one month trial period with no strings attached. With this money-back trial, you can freely experiment with home security brands and choose the one that best suits your needs. Here are a few options that are available in the market today, that would really meet the requirements of older adults:
Home Security Systems for Seniors
| | | | | | | | |
| --- | --- | --- | --- | --- | --- | --- | --- |
| Brand | Nest Secure | LifeShield Smart Home Security Kit | Honeywell Smart Home Security Starter Kit | FrontPoint Safe Home | SimpliSafe Home Security System | Vivint Smart Home | ADT Pulse |
| Upfront cost (starts at) | $499 | $99 | $449 | $99 | $229 | $99 | $49 |
| Monthly charges (start at) | $24.99 | $20 | $4.99 | $34.99 | $14.99 | $39.99 | $28.99 |
| Professional installation | ╳ | ╳ | ╳ | ╳ | ╳ | ✔ | ✔ |
| Cellular powered | ✔ | ✔ | ╳ | ✔ | ✔ | ✔ | ✔ |
| Battery backup | ✔ | ╳ | ✔ | ✔ | ✔ | ✔ | ✔ |
| Monitoring contract required | ╳ | ╳ | ╳ | ✔ | ╳ | ╳ | ✔ |
| Environmental Sensors | ╳ | ╳ | ✔ | ✔ | ✔ | ✔ | ✔ |
| Voice Assistant Compatibility | ╳ | ✔ | ✔ | ✔ | ✔ | ✔ | ✔ |
| Money-back trial (days) | 30 | 30 | 30 | 30 | 60 | na | 180 |
DIY Versus Professional Home Security
One of the biggest reasons to choose a DIY system, such as SimpliSafe, over professional home security is for the savings on both installation and subscription fees. Since they are easy to install on your own, as the category name suggests, there is no need to pay for professional home security installers. Additionally, the monitoring service tends to be about 40 percent cheaper than what is offered by professionally installed systems. DIY systems are a great option if you are physically fit and able to go about fitting the cameras, sensors, and keypads onto different parts of the house. Most DIY brands don't require contracts either, which means you are not bound to continue with monitoring plans if they don't suit your requirements. Since DIY systems are easy to install and uninstall (no wires), they're perfectly suited for rented spaces.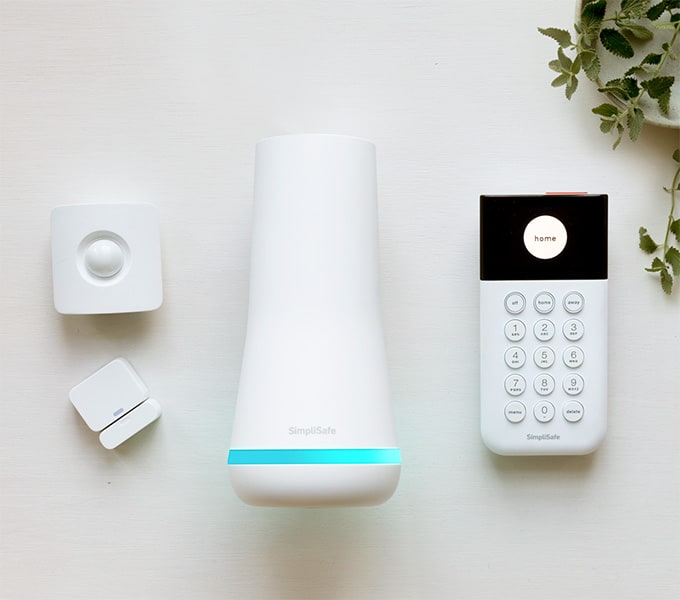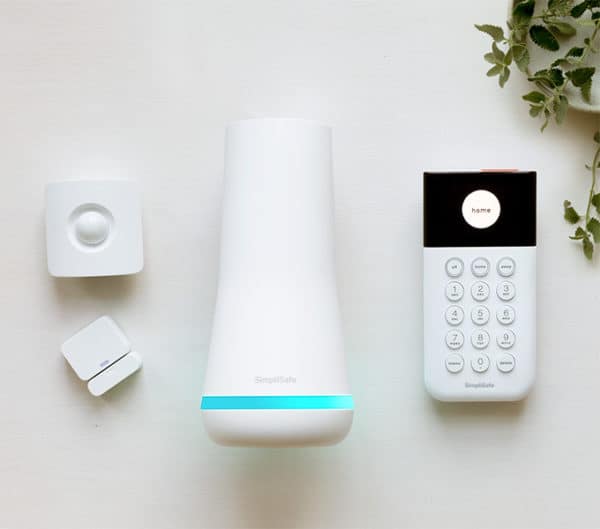 On the other hand, if you have no budgetary constraints, I would totally recommend a professionally installed home security brand such as ADT. It's great for older adults who have limited mobility or do not feel confident enough to take the risk of handling power tools, climbing ladders, or fiddling with small parts of the system. A professional home security brand also eliminates the hassle of setting-up your high-end system, especially in big homes. Their trained installers, following a security assessment, will know exactly where to place each security device for maximum functionality. Furthermore, they will take the time to explain how to use the system post-installation, which can be really helpful for technologically-averse older adults.
Top Tip: Professional installation can cost up to $150, so be sure to budget for it.
At the end of the day, whether DIY or not, be sure to choose a reputable service provider with a solid track record and plenty of positive customer feedback.
Types of Home Security Systems
Typically, your home security system's network of sensors, cameras, and a base unit connects to the outside world via either Wi-Fi and cellular signals or landline (hard-wired). Whenever a security breach is detected, a hard-wired security system will send updates to emergency responders or contacts. ADT Home Security and Protect America are examples. On the other hand, wireless systems, such as those offered by Vivint and Frontpoint, will make use of the cellular connection or Wi-Fi to reach out for help.
Type of home security
What we like
What we don't like
Wi-Fi with Cellular Backup

Professional installation optional
Well suited to renters, as it's easy to install and uninstall
More reliable than hard-wired systems

Monitoring more expensive than wired by $10-$20 per month

Hard-Wired

Usually more affordable than cellular
Perfect for remote regions where cellular coverage is choppy

Professional installation needed
Running wire make it more expensive to install than cellular
Usually not compatible with home automation
How Does Monitoring Work?
According to the APA, 26% of Americans 65 and older live alone. To help them retain their independence and feel safe at home, it's best to subscribe to a 24/7 professional monitoring that works in tandem with the home security system.
While the home security system's siren will alert occupants of the household in case of an intruder, external support can be attained by subscribing to a professional monitoring service. With this service, your system will be able to notify the monitoring center should the sensors detect any intruders or environmental anomalies. Next, a trained security expert may attempt to communicate with you if your base system has a 2-way voice communication feature. Finally, once they gauge the situation, they will call the emergency contact number listed on the user's account, or the police, paramedics, or fire department. On average this service costs $10 to $60 per month, but there exist some systems where live monitoring comes completely free.
FYI: Along with professional monitoring, many brands offer cellular backup and/or storage of the security footage.
For those on a budget, many home security companies offer up the option of self-monitoring your system. This means that you will need to keep track of alarms and contact authorities on your own. Such local alarms are not recommended for homes inhabited by older adults as there can be instances where the older person is incapacitated or unable to call for help.
Home Security and Smart Homes
You don't have to be a tech savant to enjoy home automation. Especially for those with limited mobility, it can be convenient to control lighting, temperature, health monitoring systems, and alarm systems with just a few voice commands. If you are looking for a system that seamlessly marries home security with automation then look no further than the likes of Vivint. This wire-free system keeps your home safe from security breaches and environmental hazards. It also syncs with smart home assistants such as Google Home and Alexa to fully automate and control your home.
Other home security brands such as Nest Secure and Ring offer home automation features that can help older adults with limited mobility execute daily tasks, while also keeping them safe. Home security systems can be a boon for older adults, many of whom suffer from conditions like Alzheimer's and end up leaving faucets running or forgetting to switch off stovetops or ovens. A smart security system can learn your everyday schedule and even help in big savings in your utility bills. For example: automatically turn off the thermostat when you step out for your evening walk or switch off all lights at home past 9 pm every day. It can also sync with smart health-monitoring systems to track the older person's vital stats and respond to medical emergencies quickly.
Frequently Asked Questions about Home Security Systems