I always say that the most important way to protect older adults is through a medical alert system. But for those who wish to go even further, I'd also recommend a home security system. For years, I've tested out home security systems and spoken with my clients about what worries them most about securing their homes. Most of them say burglaries or possibly fires, which brings me to Vivint, a home security system that can defend against these concerns and more. Compared to industry juggernauts, Vivint has only been around for a couple of decades, but their high-tech cameras and smart home functionality have really caught my attention. So just how does a Vivint security system work for older adults? I'll let you know below!
My Favorite (and Least Favorite) Things About Vivint
Here's a quick rundown of what I really liked about Vivint and what I had issues with.
What I Liked
No Contracts Required: With Vivint, if I paid for my equipment up front, then I didn't have to opt into a lengthy contract for monitoring and service.
Free Initial Installation: Most security companies charge a fee for professional installation, but Vivint is not one of them. So even though I couldn't install my system, I was not charged for the setup. However, this may differ for different customers, as Vivint is all about negotiating.
Smart Home Compatibility: I was excited to find that my Vivint system worked with not only Alexa but also with Google Assistant, Philips Hue smart lighting, and smart thermostats, allowing my security system to integrate smoothly into my smart home.
Intuitive Smartphone App: While Vivint did require me to purchase a monitoring plan, I appreciated the addition of the Vivint Smart Home App which allowed me to monitor and control my system on the go.
What We Don't Like
High Equipment Costs: In the world of home security, quality often comes at a premium, and the devices offered by Vivint are no exception. Their outdoor camera, while the pinnacle of performance and specs, costs twice as much as those of competitors like Ring. I noticed most of Vivint's devices were similarly expensive.
Moving Fee: Although the initial installation was included for free with my purchase, if I wanted to move my system to another location, I would have to pay $129 to have my system re-installed.
No Self-Monitoring: While I was certainly able to receive alerts and tap into video streams on my smartphone, Vivint requires 24/7 professional monitoring with each of its packages, meaning more money out of my pocket.
Savings Tip: With Vivint, it's best to pay upfront for your equipment; otherwise, you may have to opt into a contract that could last upwards of a few years.
How I Ordered My Vivint System
I was pleased to find that the Vivint website was easy to read and chock-full of useful information about their devices and monitoring plans. When I was ready, I called their customer service line and was connected with one of their professionals who helped me build the ideal system for my home. To do this, he asked me some questions, like whether I was in an apartment or home, if I had a garage, and if I was interested in smart home devices. Of course, I answered yes to all of his questions, which resulted in getting a plethora of devices: a SkyControl Panel, entry sensors, motion sensor, Ping Indoor Camera, Vivint Outdoor Camera Pro, a doorbell camera, and a Kwikset smart lock.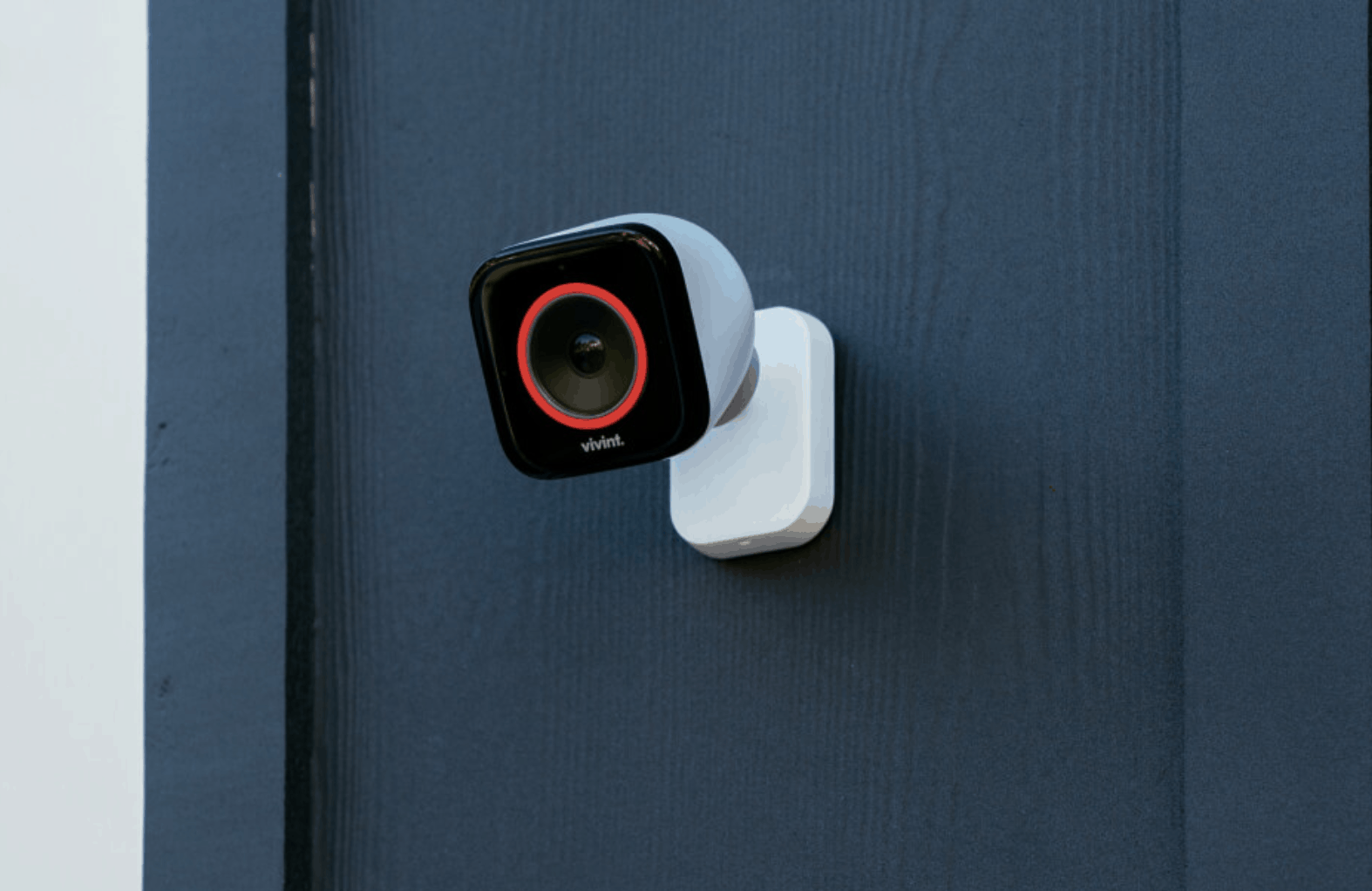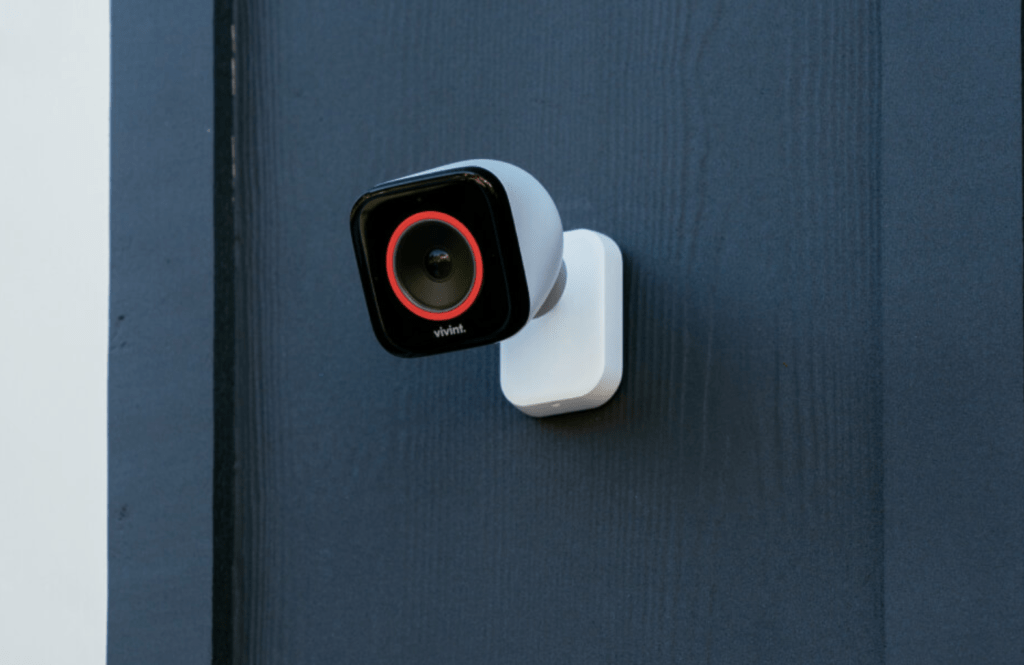 Given the number of devices I ordered, I was happy about not having to install them, and many seniors might agree. Especially considering the fact that about 40% of people aged 65 and up have at least one disability, Vivint's professional installation is perfectly suited for older adults who have issues with mobility.
Vivint's Monitoring Options
In addition to helping me select equipment, my associate also walked me through their different options for monitoring. He informed me that Vivint home security systems require 24/7 professional monitoring, which, if you've ever used a medical alert system, is similar in terms of service. In the same way that medical alert systems can instantly connect me to a monitoring specialist, a professionally monitored security system can keep tabs on my home, even when no one is there. When an alarm is triggered, I'd be notified on the Vivint app, and one of Vivint's monitoring centers would alert me in order to verify whether or not there is an emergency. From there, they will contact emergency services if necessary.
While some home security systems such as Ring offer self-monitoring, I often recommend that older people sign up for some type of professional monitoring, thus ensuring they have an extra level of protection in the event of an emergency. Additionally, according to the Pew Research Center, less than half of adults over 65 use a smartphone, and smartphones are the primary means of keeping track of one's security system in this day and age, so it's best to leave it up to the professionals. For a list of all the features offered with each of Vivint's professional monitoring plans, look below.
| | Smart Security Plan | Smart Home Plan | Smart Home Video Plan |
| --- | --- | --- | --- |
| 24/7 Professional Monitoring | Yes | Yes | Yes |
| Cellular Backup | Yes | Yes | Yes |
| Mobile App Control | Yes | Yes | Yes |
| Tech Support | Yes | Yes | Yes |
| Smoke and CO Monitoring | No | Yes | Yes |
| Smart Home Integrations | No | Yes | Yes |
| Video Monitoring | No | No | Yes |
| Monthly Price | $29.99 | $39.99 | $49.99 for first two cameras |
To make the most of my system, I signed up for Vivint's Smart Home Video plan, which cost me $49.99 per month and then an additional $5 per month as my system had three cameras. In terms of home security systems, this is definitely on the higher end for pricing, especially compared to companies like SimpliSafe, who offer professional monitoring for as low as $24.99 per month. However, SimpliSafe is a newer company that is a better fit for the do-it-yourselfer, whereas Vivint took much of the work out of your hands, providing peace of mind with little work on my part. This peace of mind comes at a premium.
Here's a closer look at all of the features offered with my Smart Home Video Plan in addition to 24/7 professional monitoring:
Cellular Backup: My Vivint home security system was connected through my Wi-Fi network; however, even when I cut off the power to my router, my Vivint system was able to utilize a cellular connection in order to keep running. With power outages on the rise in the United States, I always appreciate when a security system has backup.
Mobile App Control: As I mentioned before, my Vivint system is monitored 24/7 by their professionals; however their proprietary app allowed me to keep tabs on my system with my smartphone. Any time an alarm was triggered, I received a notification on my phone, and in the event that it was simply one of my dogs setting off a motion sensor, I could settle it accordingly. However, even if the older adult you want to help doesn't use a smartphone, the Vivint Smart Home app can be used by multiple people, so it's a great way to check in without much effort.
Tech Support: Although it might sound redundant for a professionally monitored system, Vivint's tech support was able to help me through any issues I had with my system. For example, when I first downloaded their app, I had difficulty figuring out how to tap into the live stream of video from my cameras, something their professionals were able to help me quickly learn how to do, even though it was 8 PM.
Smoke and CO Monitoring: Much like traditional smoke and CO monitors, Vivint's devices will set off an alarm; however, with my monitoring plan, these devices were also monitored by Vivint, thus sending me an alert when I unintentionally burned some lasagna and the house got smokey. Especially for a senior who smokes, 8% of those 65 and up, I highly recommend adding this environmental monitoring to your package.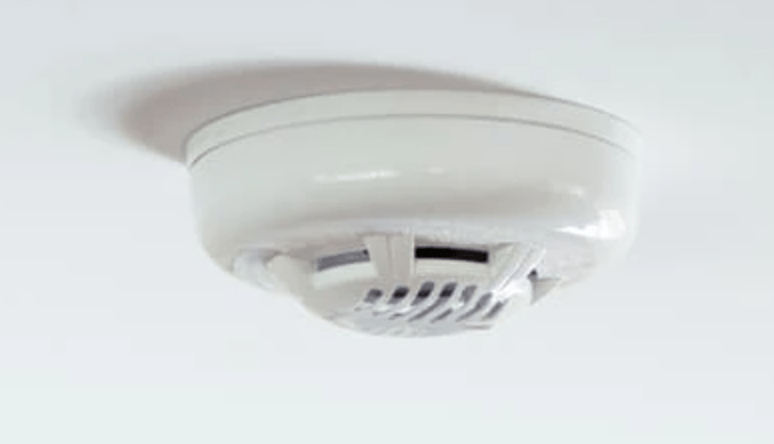 Smart Home Integrations: Vivint is compatible with both Amazon's Alexa and Google's Google Assistant, meaning that you can utilize a whole array of voice commands to monitor and control your system. I'll dive more deeply into these features below, but I also must say that smart home compatibility is a feature only available with Vivint's premium plans and not the basic Smart Security Plan.
Video Monitoring: This feature is exclusive to Vivint's Smart Home Video Plan, and if you're planning to have a security system with cameras, I highly recommend it. The video monitoring feature allowed me to tap into a live stream of your cameras and even record and save clips. This could come in handy in the event of a home intrusion, though in my case, I mostly used it to check in on my living room and make sure my kids were doing their homework.
FYI: Only Vivint's Smart Home Plan and Smart Home Video Plan feature support for monitoring Smoke and CO monitors, so if you intend on purchasing these devices, you should sign up for one of these premium monitoring plans.
How Vivint Worked
After I ordered my home security system and arranged a time for their free professional installation, I got to the fun part, testing each of my new devices. Here's how I used each part of my custom Vivint kit: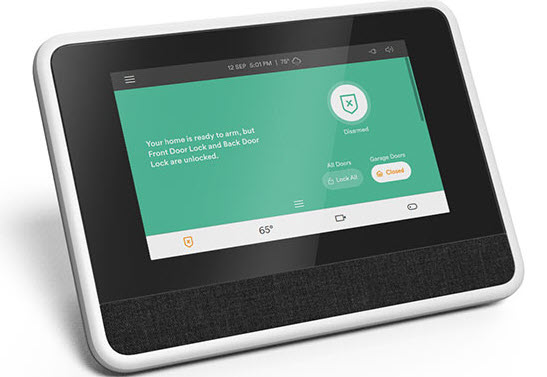 SkyControl Panel: Much like how other home security systems feature a hub, Vivint's SkyControl Panel served as the center of my system. Mounted on the wall of my home next to the side door I typically use, this tablet allowed me to arm and disarm my system using its touch screen. It also featured a microphone and speaker, allowing me to communicate with delivery men through my video doorbell. I appreciated that this device included a panic button; although I encountered no emergencies during my testing, it gave me peace of mind to know that I was only one touch away from contact with a Vivint monitoring center.
Entry Sensors: A common component of most home security systems, these entry sensors sent me alerts whenever doors or windows were opened. I placed mine on both my front door and ground floor windows, as the first floor is a common place of entry for intruders.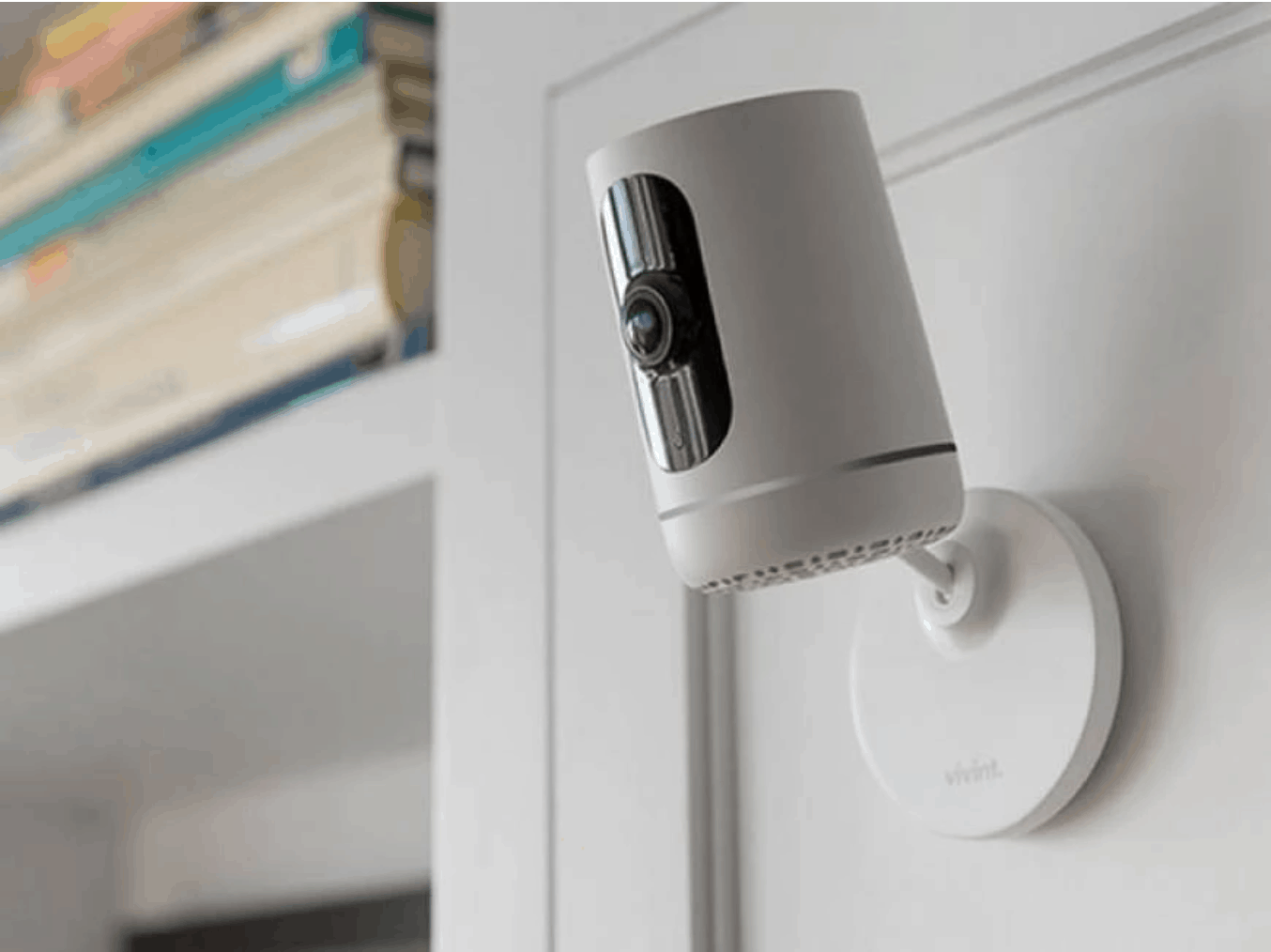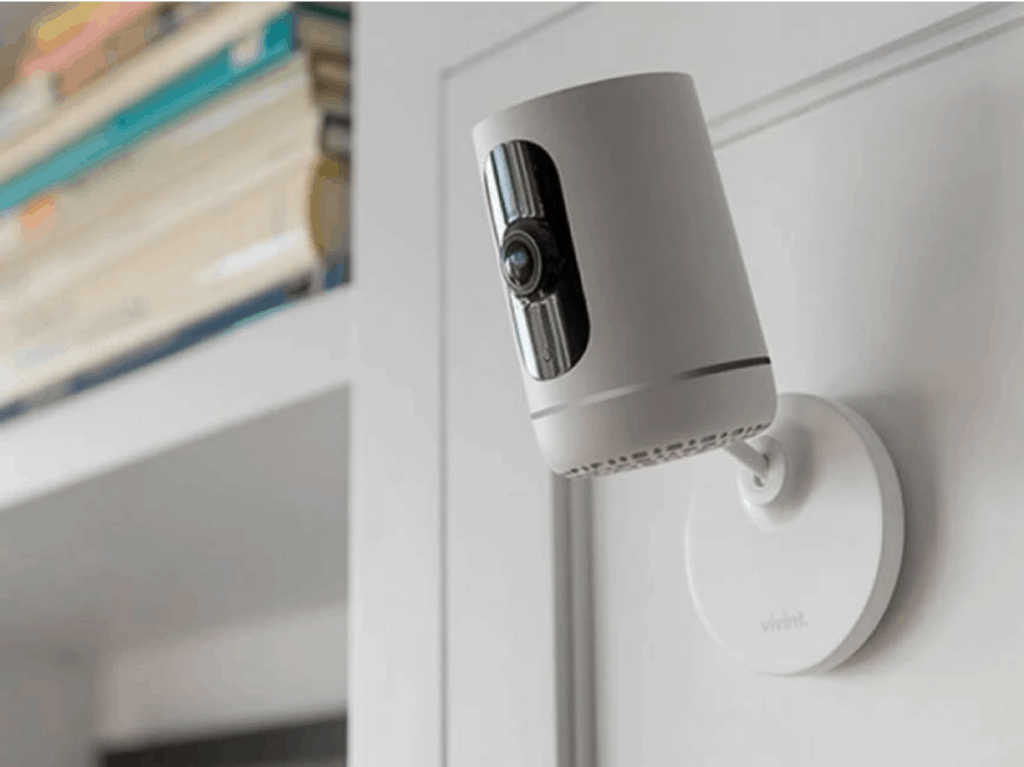 Ping Indoor Camera: Having tried many security cameras, it takes a lot to impress me, but the Ping Indoor Camera had a lot to love. Its 1080p HD video quality, the current industry standard, allowed me to clearly see each of my kids hanging out in the living room after school. Using infrared LED sensors, it could also record a clear, black and white video when the room was dark. Additionally, by using Vivint's app, I utilized the camera's two-way audio feature. It was almost like a walkie talkie, how I could speak into my smartphone and communicate with my kids through the indoor camera itself. Sadly, this camera couldn't convince them to tell me about their days, but after all, it's a camera, not a miracle worker.
Vivint Outdoor Camera: Similar to the indoor camera, Vivint's outdoor camera had a crystal clear 1080p HD display. In addition to this, it also had 4K sensors, meaning it could capture twice as many pixels which, put simply, adds up to one heck of a high-quality recording experience. At $399, this camera is significantly more expensive than those offered by the likes of Frontpoint, whose outdoor camera only costs $169.99; however, Frontpoint's camera only shoots in 720p resolution. It also lacks the artificial intelligence of Vivint's outdoor camera, which allows it to differentiate between people and other types of motion. Having received many false alarms from passing cars, I liked how Vivint's outdoor camera only alerted me when people entered its range.
Vivint Doorbell Camera: For the uninitiated, Vivint's doorbell camera does exactly what its name implies. On one hand, it functions as an outdoor camera, capturing video in 720p HD. On the other, it features a chime button, one that not only hooked up to my existing doorbell wiring but also alerted me when pressed. When someone rang my doorbell, I was immediately notified on my smartphone and was able to check the camera's video. Upon seeing it was a delivery man, I used my device's two-way talk feature to instruct the man to leave the package on my doorstep. This is an amazing product for seniors that may have difficulty going downstairs to enter the door. In fact, going down stairs causes three times the amount of injuries as going up stairs does, so why risk it when you don't have to?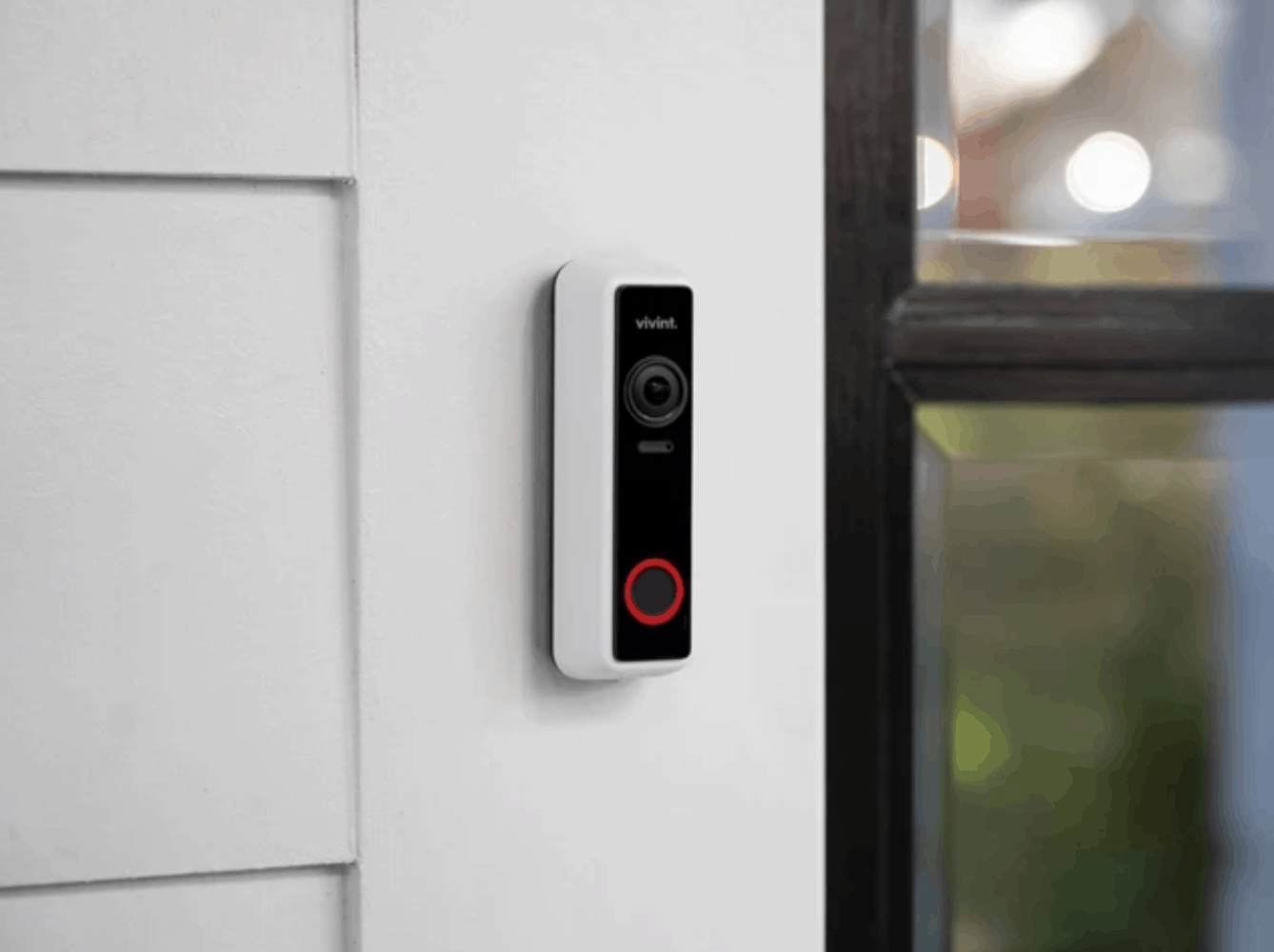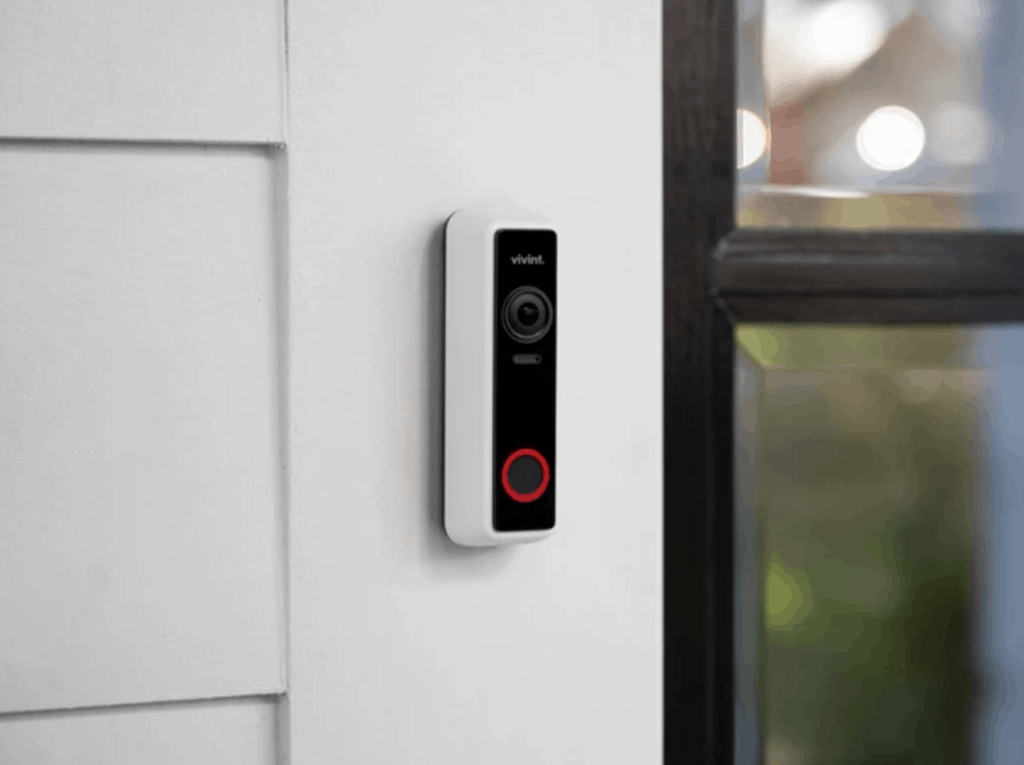 Motion Sensor: Using infrared technology, my Vivint motion sensor alerted me any time something passed through its field of view. This device also had an adjustable sensitivity setting, meaning that I set it to ignore my dog each time he trounced through the living room.
Kwikset Smart Lock: Possibly my favorite feature in my entire Vivint system is my smart lock, which was made by another company, Kwikset. With this smart lock, I had three different ways of opening my front door, with a traditional key, a numerical code, or through my smartphone. This device would definitely come in handy for those with mobility issues, as I didn't even need to get up from my chair in order to let someone into my home.
The More You Know: Although Vivint's equipment is on the expensive side, they offer a variety of financing options that spread the cost over several years.
Vivint and the Smart Home
Although many people think that smart technology is too advanced for older adults, I wholeheartedly disagree. Sure, voice assistants are fairly new to those 65 and up, with 80% of them never having used one. On the other hand, nearly 70% of older adults use some form of technology in their homes, and voice assistants have proven to be a useful way to limit injury and maximize convenience.
Because I'm such a fan myself, many of my clients find voice assistants such as Alexa and Google Assistant to be incredibly useful as they offset tasks that would otherwise be done manually. With my Vivint system, lights, locks, the temperature, and more could all be adjusted with the sound of my voice. Here were some of the commands I found most useful:
Alexa
Alexa, turn on my lights.
Alexa, lock my front door.
Alexa, arm my security system.
Alexa, set the heat to 78 degrees.
Google Assistant
OK Google, lock my front door.
Hey Google, arm my security system "stay".
Hey Google, set my AC to 70 degrees.
OK Google, dim my lights.
With more and more smart devices being introduced to the market, systems like Vivint provide a powerful way for those with limited mobility to remain in control of their homes.
In Summation
When it comes to home security systems, Vivint provides excellent options for older adults. Each of their systems is customizable, installed for free, if you know how to haggle right, and monitored remotely by their professionals. Of course, I'd be remiss if I didn't mention the high cost of entry for Vivint. My system alone cost around $1,500, and that's before the monthly cost of monitoring; however, for those who can stomach the price tag, Vivint provides top-notch security you can count on.