Get moving with a mobility scooter. Whether indoors or outdoors, these electric scooters allow aging adults to get around with ease. Mobility scooters give seniors the independence they deserve.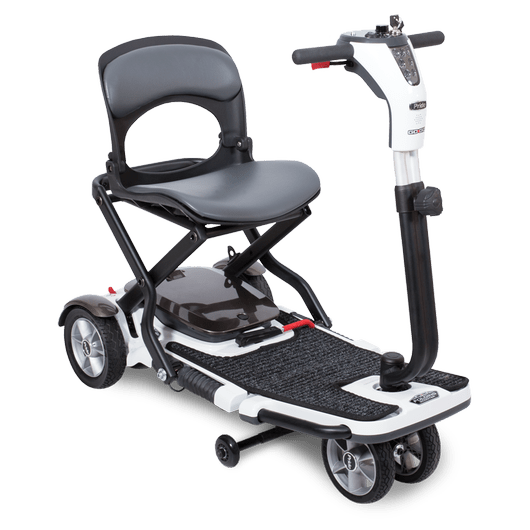 Their mobility scooters:
Pride Mobility has been in business for over 30 years helping consumers remain mobile. Pride Mobility offers a large range of mobility scooters to suit people with basic needs and those with more complex requirements. Pride Mobility builds scooters for any budget.
Why We Recommend Pride Mobility
Reliable and long-lasting
Three and four wheel scooters available
Designed to disassemble quickly and easily
Models for both indoor and outdoor, even rugged use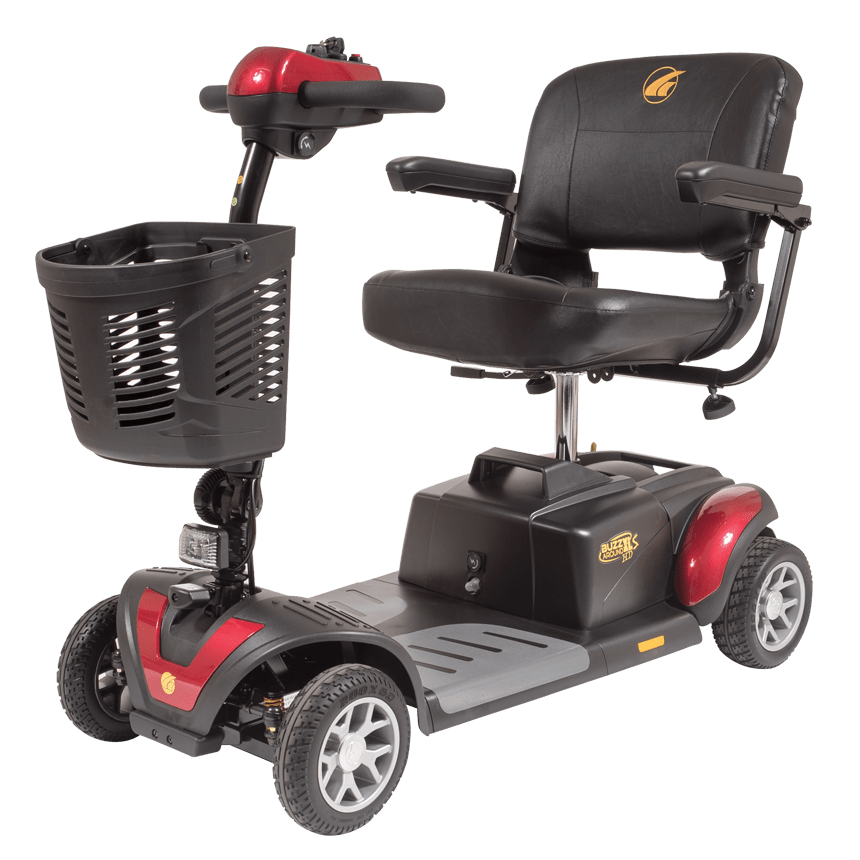 Their mobility scooters:
Golden Technologies emphasizes luxury, quality, comfort and performance across their four lines of mobility scooters. Golden Technologies is family owned and operated and has been in business for nearly 45 years.
Why We Recommend Golden Technologies
Priced to fit any budget
Three and four wheel models available
Thoughtful accessories like cup and cell phone holders
Options range from compact travel models to heavy duty four wheels