In the world of prescription discount cards, WellRx and GoodRx are two of the more popular options. Both of these services offer free coupons for prescription medications at nationwide pharmacies; however, they differ slightly in terms of participating pharmacies, medication costs, and premium features.
Overall, GoodRx offered a wider range of participating pharmacies, while WellRx offered slightly lower prices across the board. Let's take a closer look.
WellRx vs. GoodRx: Prices
If you're looking for a prescription discount card, then price will most likely be the most important factor in your decision. Below, we've compiled a list of some commonly prescribed medications for older adults and their costs when using both WellRx and GoodRx.
As you can see, the two offer comparable prices on most prescription medications, with WellRx often offering slightly better deals, particularly when it comes to hydrocodone.
| Medication | Lowest price with GoodRx* | Lowest price with WellRx* |
| --- | --- | --- |
| Hydrocodone (10 mg; 90 tablets) | $18.25 | $11.68 |
| Simvastatin (20 mg; 30 tablets) | $5.04 | $4.44 |
| Lisinopril (20 mg; 30 tablets) | $4.00 | $4.00 |
| Levothyroxine (50 mcg; 30 tablets) | $4.00 | $4.00 |
| Amlodipine besylate (10 mg; 30 tablets) | $5.34 | $4.74 |
| Omeprazole (40 mg; 30 capsules) | $7.89 | $6.99 |
| Azithromycin (250 mg; 6 tablets) | $7.99 | $6.82 |
| Metformin (500 mg; 60 tablets) | $4.00 | $4.00 |
| Hydrochlorothiazide (25 mg; 30 tablets) | $4.00 | $3.53 |
| Amoxicillin (500 mg; 30 capsules) | $5.51 | $6.18 |
* Prices were taken from pharmacies in Las Vegas, Nevada. Prices will vary depending on location.
When comparing drug prices, you should make sure you're comparing the same dosage and quantity of medication. For example, prices for amoxicillin 500 mg are comparable for 30 capsules; however, WellRx becomes the cheaper option for 90 capsules.
Additionally, GoodRx offers a paid subscription service, GoodRx Gold, that costs $5.99 per month and includes deeper discounts.
WellRx vs. GoodRx: Participating Pharmacies
Unless you live in a major metropolitan area, then the number of pharmacies in your community may be limited. Because of this, you'll want to make sure your chosen prescription discount card is compatible with pharmacies you use. Currently, both GoodRx and WellRx can be used at Albertsons, CVS, Costco, Kroger, Rite Aid, Safeway, Target, Walgreens, and Walmart, among other smaller chains.
That said, GoodRx claims to work at over 70,000 pharmacies, while WellRx claims over 65,000 pharmacies. In most cases, either of these two options will offer you discounts at one or more local pharmacies.
Since both services cost nothing to use, there's no harm in checking out your prescribed medications on each one before choosing which coupon to use.
FYI: Did you know that medication errors account for a number of injuries each year? To learn how to properly manage your medications, be sure to check out our guide to medication management.
WellRx vs. GoodRx: Extra Features
Although the main draw of using a prescription discount card is saving money, both WellRx and GoodRx offer additional features that might sway your decision.
WellRx: Extra Features
While both services offer companion smartphone apps, WellRx differentiates itself with their Medicine Chest feature. In addition to giving you reminders for refills, this tool will also keep track of the drugs you're taking and alert you of any potentially harmful interactions. While your doctor should have already given you this information, we still appreciate this feature.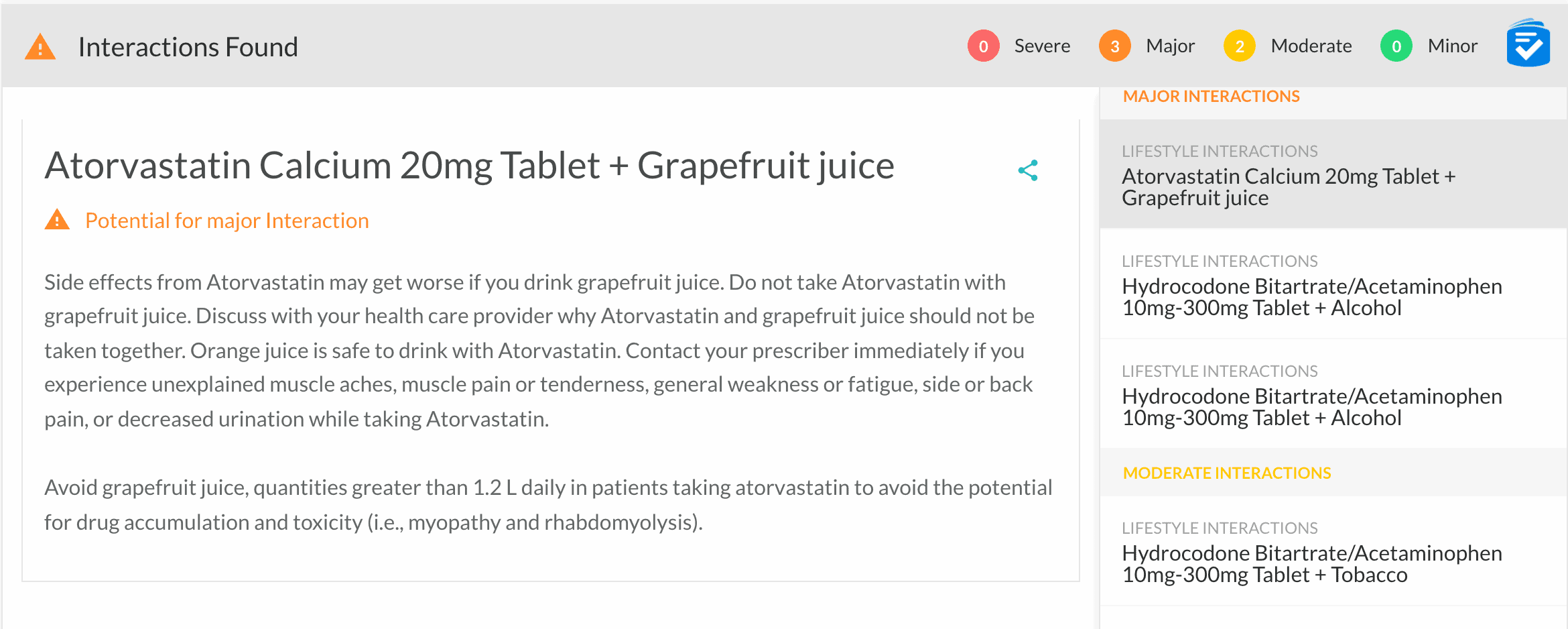 WellRx also has a pill identifier. By entering the information on the exterior of your medications, you can identify any pills and see their usage.
GoodRx: Extra Features
Apart from discounts on prescription medications, GoodRx offers features like discounted telehealth visits and lab tests. It appears that they're moving in the direction of providing many of the features we traditionally associate with insurance.
Additionally, if you don't feel like traveling to the pharmacy, GoodRx offers delivery of certain medications. Through partnerships with Ro Pharmacy and GeniusRx, GoodRx offers free or low-cost delivery on many different medications.
Finally, if you're looking to save even more on your medications, you can opt for a paid subscription to GoodRx Gold. While this service costs $5.99 per month (or $9.99 per month for a family), it offers even greater discounts on medications. For example, 30 tablets of atorvastatin 40 mg costs $7.76 with regular GoodRx and $4.67 with GoodRx Gold. While this difference is relatively small, people with many medications might end up saving a good chunk of cash with a Gold subscription.
Bottom Line
GoodRx and WellRx offer nearly identical services. Both prescription discount cards:
Cannot be used in tandem with insurance or Medicare
Cost nothing to use
Can be used at thousands of pharmacies nationwide
Help you keep track of your medications
Can cover pet medications
That said, in our research, we found that WellRx offered slightly greater discounts on medications. Meanwhile, GoodRx offers delivery and a subscription-based model that can lower costs even further.
Luckily, since both options are free, there's no harm in checking medication prices at pharmacies in your area. You could even use WellRx for one medication and GoodRx for another.
To learn more about medications and saving money, be sure to check out our helpful guides: