Kroger shoppers over the age of 59 have been cashing in on savings on Kroger corporate brand products since the grocery chain implemented its senior citizen discount program in the early 2000s. However, some will be met with an unpleasant surprise at the checkout counter on March 15 when the company shutters its weekly senior discount days in certain regions, including the Nashville area. Here's a closer look at the impetus for the change, along with some simple ways seniors can make up the savings.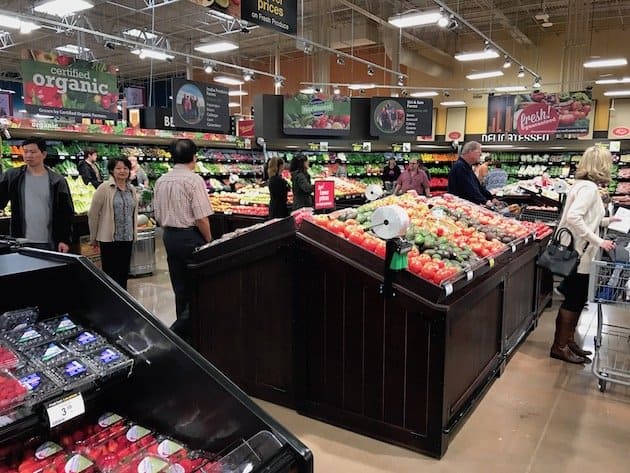 A Changing Marketplace
According to the Houston Chronicle, Kroger was the only senior citizen discount program among the state of Texas's major grocery store chains.  Unfortunately, this will come to an end later this month when Kroger officially discontinues the program. In an email to the Chronicle, a Kroger representative explained, "Over the years the marketplace has evolved. As a result, there are programs we've added, modified, or ended."
Additionally, Kroger will also be ending its double coupon policy at all of its 96 retail stores in the Nashville region. This isn't a surprise to some deal watchers, as the company ended double couponing across many of its other divisions.
Savings Still Exist
For many budget-conscious senior shoppers who rely on senior discounts to contain costs, Kroger's announcement comes as a surprise and disappointment. It's not all bad news, however. According to Southern Savers, Kroger plans to "reset its price structure to offer lower everyday prices."
RELATED: SENIOR DISCOUNT LIST FOR GROCERY ITEMS
Said Kroger spokeswoman Melissa Eads as reported by the Tennessean, "Today we lowered prices again for all customers in our Nashville division. As a result, we are discontinuing two smaller targeted discount programs. Those being Senior Day and Double Coupons. The last day these two programs will be offered is March 15th. We want all customers to save every day, without regard to shopping day or time required to search out coupons. These new lower prices on thousands of items throughout the store make the shopping experience easier and a great value for everyone."
Meanwhile, an email to customers promised lowered prices on everything from fresh produce to quality brands. The result, according to Kroger? "That means you can still save more…EVERY DAY of the week."
Beyond the Kroger Aisle
Of course, there are other ways to save as well, including focusing on sales items, taking advantage of price matching, getting rain checks if a store runs out of an advertised special, meal planning, keeping an eye on unit prices, buying sale items in bulk, buying generic, using vigilance while couponing (i.e., only buying those things that you need and will use), buying food online, shopping from alternate sources including local farmer's markets and discount grocery stores, and joining local membership grocery stores.
Related: Thrive Market: Health Foods at Wholesale Prices
Smartphone apps, meanwhile, represent a brave new world of supermarket savings. The popular Ibotta app offers cash back for completing small tasks, such as taking a poll or watching a video, to become eligible for a rebate. Snap, Groupon, Checkout 51, and SavingStar all put discounts and/or cash back literally at your fingertips. Learning to use multiple apps at once can lead to exponential savings.
Of course, depending on where you live, plenty of grocery stores still offer senior discounts. Don't like the changes underway at Kroger? You can always take your business elsewhere.
With many retirees looking to live well on less, shopping smarter can be an invaluable tool for cutting costs without cutting your quality of life. And be sure to sign up for our newsletter for more on senior discounts.