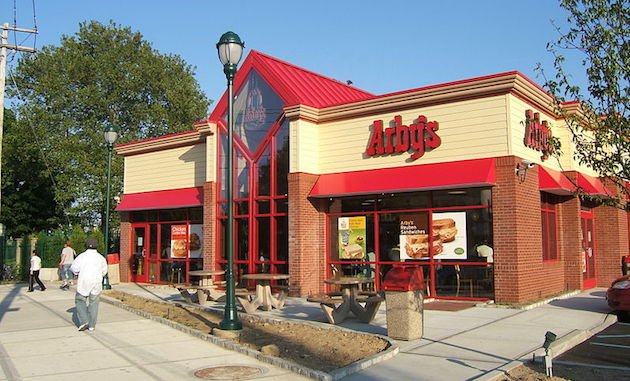 Arby's: 10% off – also reports of a free drink (55+) varies by location
Arby's Restaurants offer senior discounts at many locations, but they don't seem to have a policy across-the-board to govern these discounts.  Local offers abound. If you're not sure about your local Arby's Restaurant, call ahead and ask.
RELATED: NEVER MISS ANOTHER SENIOR DISCOUNT
About Arby's
Arby's began back in 1964. Even though the "quick" flavor of the day was a burger, founders Leroy and Forrest Raffel had their eyes on something different. They opened their first sandwich shop in Boardman, Ohio that served up roast beef sandwiches as fast as anyone could serve up a burger.
In 2008, Arby's sandwiches and Wendy's International were married (sort of). The combined company calls itself Wendy's/Arby's Group, Inc. And finally in 2014 Arby's celebrated their 50th anniversary!
Special Notes:
The Arby's Foundation was founded in 1986 as a way for Arby's to give back to the communities they serve. For 30 years, Arby's has donated over $76 million to various charitable causes across the country. Since 2011, the Foundation has focused its mission to ending childhood hunger in America, contributing over $21 million to hunger relief organizations in all 50 states.
RELATED: DENNY'S SENIOR DISCOUNTS
Current Deals: