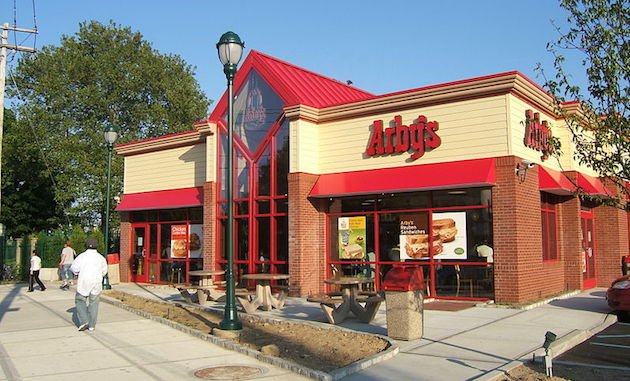 Arby's Senior Discount: What You Should Know
As of 2023, Arby's does not offer a company-wide senior discount; however, some individual franchises do offer them.
Of the Arby's stores that offer senior discounts, most of them give people 55 and older a 10% discount on their order.
Looking for even deeper senior discounts? Then check out our updated list of senior discounts on restaurants. You'll be blown away by some of the deals we've found.
Arby's began back in 1964. Even though the "quick" flavor of the day was a burger, founders Leroy and Forrest Raffel had their eyes on something different. They opened their first sandwich shop in Boardman, Ohio that served up roast beef sandwiches as fast as anyone could serve up a burger.
In 2008, Arby's sandwiches and Wendy's International were married (sort of). The combined company calls itself Wendy's/Arby's Group, Inc. And finally in 2014 Arby's celebrated their 50th anniversary!
Arby's and Charity
The Arby's Foundation was founded in 1986 as a way for Arby's to give back to the communities they serve. For 30 years, Arby's has donated over $76 million to various charitable causes across the country. Since 2011, the Foundation has focused its mission of ending childhood hunger in America, contributing over $21 million to hunger relief organizations in all 50 states.
More Discounts: If you want to keep updated with a comprehensive list of all things related to senior discounts, then sign up for The Senior List's digital coupon book.
Does Arby's Have a Senior Discount?
Arby's restaurants offer senior discounts at many locations; however, they do not have a company-wide policy that governs these discounts across all franchises. With this in mind, you should call ahead to your local Arby's to see if they have any special discounts or deals.
Generally speaking, Arby's will offer those 55 and over a 10 percent discount on their order. Additionally, many locations will give older adults a free drink.
FYI: For additional savings, you should sign up for Arby's email list to stay updated on any additional promotions.
Here at The Senior List, we have plenty of different resources to help you make the most of your money. Be sure to also check out our full list of senior discounts on restaurants, in addition to those for grocery stores, medications, and travel.