If you're one of the 38.2 million Americans living with hearing loss, then a medical-grade hearing aid is the ideal way to restore your ability to hear. ReSound and Starkey are two of our favorite providers––each of them offering a wide range of devices for different types of hearing loss.
In this rundown, we'll take a look at what each of these companies offer.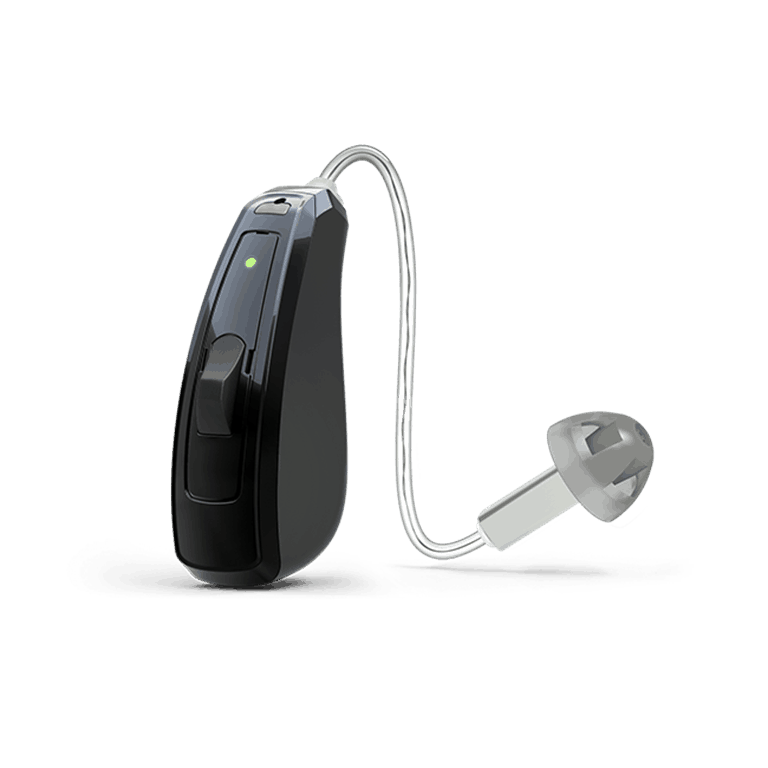 ReSound and Starkey Similarities
When it comes to hearing aid features, both ReSound and Starkey offer similar options. Both providers offer several different styles of hearing aids, from behind-the-ear fits to completely-in-canal styles. Both companies also offer devices with tinnitus therapies, Bluetooth connectivity, smartphone apps, and even solutions for severe to profound hearing loss. With that said, there are some key differences between these two companies.
ReSound Features
ReSound was one of the first companies to create hearing aids with made-for-iPhone technology, allowing users to remotely adjust the settings on their hearing aid through their smartphone. Additionally, their most advanced models feature Spatial Sense Technology and 360-degree sound. Spatial Sense Technology makes it easier for you to process noises and understand where they're coming from in terms of direction, while 360-degree sound makes it possible to hear noises even when you're not looking at the origination source. Together, these technologies help mimic the natural hearing patterns of one's ears.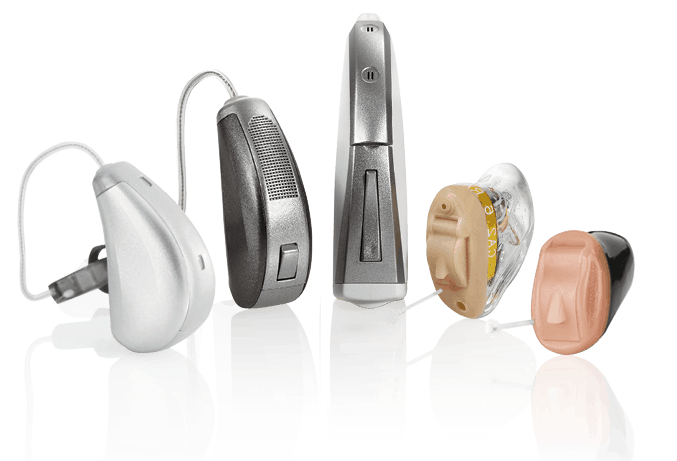 Starkey Features
Starkey, a Minnesota-based hearing aid manufacturer, is one of our favorite companies due to their combination of advanced technology and easy-to-use devices. Their most recent hearing aid model, the Livio, can actively translate audio from other languages, allowing wearers to communicate with those with foreign tongues. They also have a variety of hearing aids that cater to those without hearing loss––newscasters, pilots, and musicians, to name a few.
Pricing and Purchasing
While some hearing aid providers sell directly to consumers, both Starkey and ReSound sell their products through third-party retailers. Not only does this mean that you'll have to visit a hearing healthcare provider to obtain one, but it also means that prices will vary.
Generally speaking, ReSound hearing aids will run anywhere from $1,000-$3,000 per device. Starkey's hearing aids, on the other hand, range from $1,800-$4,000 per device. Technically, this makes Starkey's devices a bit more expensive; however, this all depends on the specific features you need in a hearing aid.
Our Favorite
While ReSound offers hearing aids at a slightly lower price point, both ReSound and Starkey offer stellar, medical-grade hearing aids that can suit just about any hearing loss type.
If you're looking to purchase a hearing aid from either of these providers, then you should start by visiting your hearing healthcare provider. They'll be able to assess your particular type of hearing loss, suggest solutions, and even fit your devices to your ears.