When it comes to hearing loss, there are a variety of quality hearing aid brands that can address your issues. Widex and ReSound are two of the more popular companies, with each of them offering a wide range of feature-filled devices. In this rundown, we'll take a closer look at what they offer and how they stack up.
Widex
Known for bright, high-quality sound performance, Widex creates hearing aids in a variety of styles that can be used in any setting, from the outdoors to crowded restaurants. This company is one of the world's largest hearing aid manufacturers, and they even have hearing solutions for babies, in addition to hearing aids with artificial intelligence.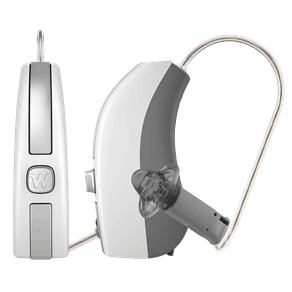 ReSound
Since 1943, ReSound has created hearing aids that merge durability with advanced audio technology. Their devices come in a wide variety of styles and technology levels, and they can be purchased from authorized dealers in-person.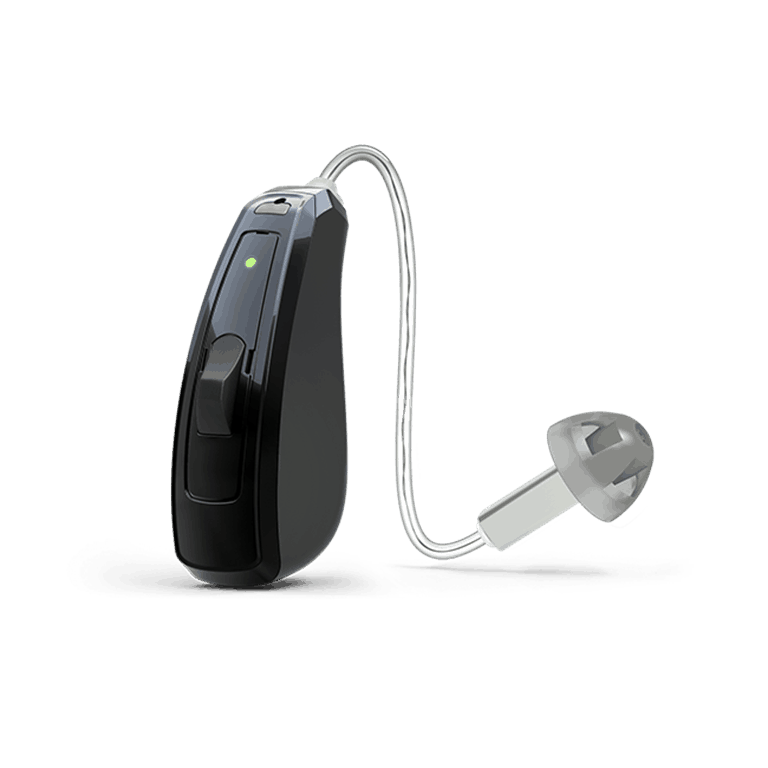 Widex and ReSound Similarities
In terms of their hearing aids, Widex and ReSound offer similar options. Each of them offers hearing aids in a variety of styles and technology levels. Both Widex and ReSound also offer solutions for those with severe to profound hearing loss, as well as devices that connect to smartphones, and optional tinnitus therapies. The features will all depend on the specific model you choose and how much you're willing to pay.
Widex Features
With Widex, our favorite model has to be their MOMENT line of hearing aids. With traditional hearing aids, there's an artificiality to the sound. This is caused by a delay between the actual sound and an aid's ability to process and amplify it. MOMENT hearing aids cut down on this time difference, delivering an impressively natural sound experience. These hearing aids can come in several styles, and they also come standard with rechargeable batteries.
ReSound Features
One of the first companies to build hearing aids with iPhone compatibility, ReSound is known for an impressive array of smartphone features. Using your smartphone, you can manually adjust the sound settings on your hearing aids, in addition to streaming audio directly from your phone. Additionally, ReSound's most advanced hearing aids feature their Spatial Sense Technology. This allows wearers to not only hear noises better but also place those noises in space, much like natural hearing with one's ears.
Pricing and Purchasing
Neither ReSound nor Widex sells directly to consumers; instead, they sell their devices through third-party retailers. Because of this, the pricing on their hearing aids will vary not only by model but also by the seller.
Generally speaking, ReSound hearing aids will run you between $1,000-$3,000 per aid, and Widex will run from $1,200-$3,500. Typically, Widex hearing aids will be slightly more expensive; however, the cost will mostly be determined by the level of features you wish to have in your hearing aids.
Returns and Warranties
Both Widex and ReSound exclusively sell their hearing aids through third-party retailers. Because of this, the exact return and warranty specifications will vary to some degree.
With that said, Widex authorized dealers will generally provide a warranty of two to three years, whereas ReSound dealers will offer a one-to-four-year warrant.
Our Favorite
ReSound may offer hearing aids at a slightly lower price point; however, in terms of features and performance, both ReSound and Widex offer stellar devices that will last you for years.
I'd recommend ReSound to the user looking for digital connectivity, as their hearing aids have a variety of app-compatible functions, both for iOS and Android devices. Widex, on the other hand, has slightly more advanced hearing features. Their tinnitus therapies are particularly impressive.
With all that said, the first step to buying a hearing aid from one of these providers will be to visit your local hearing healthcare professional. They'll be able to administer a hearing test and suggest a range of devices to suit your needs.