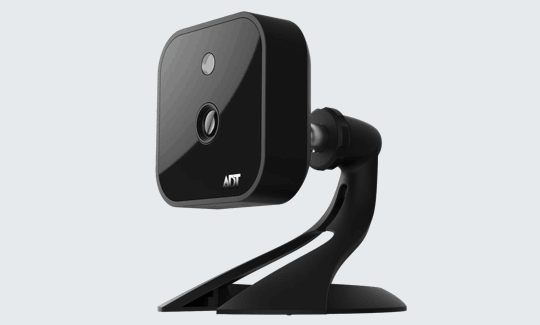 ADT Home Security System Review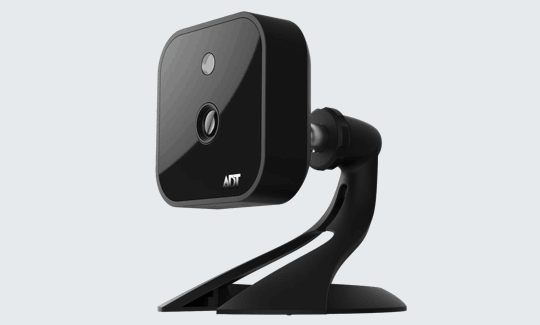 We all know an older person with a medical alert system, one of those pendants or bracelets that can be a real lifesaver in the event of a fall. However, in addition to these systems, I also think it's important for every senior to protect their home as well as their health. How might they do that? With a home security system, of course! In this review, I'll be taking a closer look at ADT, a company that's been in the business of home security for over 140 years. Known for their 24/7 monitoring centers and high tech equipment, ADT excels when it comes to professional home security. But is one of their systems right for you? Let's find out below.
ADT Pros and Cons
If you're strapped for time, here are the main things I observed about my ADT security system.
What I Loved
Industry Expertise: With over 140 years of securing homes and businesses, ADT is both an industry leader and pioneer. This century of experience can be seen from their innovative devices to their highly knowledgeable customer support team. Throughout my whole test run of my ADT system, I knew I was in capable hands.
Simple To Use: Despite the advanced nature of ADT's technology, their user-friendly app paired with voice control features make for a seamless user experience. Senior citizens have enough on their plates with their cell phones and TVs, so I always appreciate anything that's easy to use.
Nationwide Monitoring: ADT owns and operates monitoring centers across North America, ensuring that each alert or emergency is responded to in a timely and effective manner at all times.
My Hang Ups
Lengthy Contracts: Perhaps my widespread testing of alert systems has turned me into a commitment-phobe, but I'm a bit wary of contracts lasting longer than a year, and ADT requires a three-year minimum commitment.
Higher Monitoring Costs: As my mother (and her mother) have always said, you get what you pay for, and ADT's established expertise comes at a premium. While their prices are negotiable, you'll likely pay between $40 and $60 per month for 24/7 professional monitoring with cellular backup. Granted, this is about par for established security firms, but there are cheaper options out there, but more on that later!
Purchasing an ADT System
When I logged onto ADT's website, I was surprised by the lack of pricing. Most home security companies put their products and their prices front and center. Webcams, doorbells, and sensors are all pictured with a price attached. ADT, however, takes a different approach. On nearly every web page is a telephone number, instructing you to call for a free quote. So what did I do? I picked up the phone and was quickly in touch with a customer service specialist. If you want to check out pricing without calling, check out my ADT pricing page.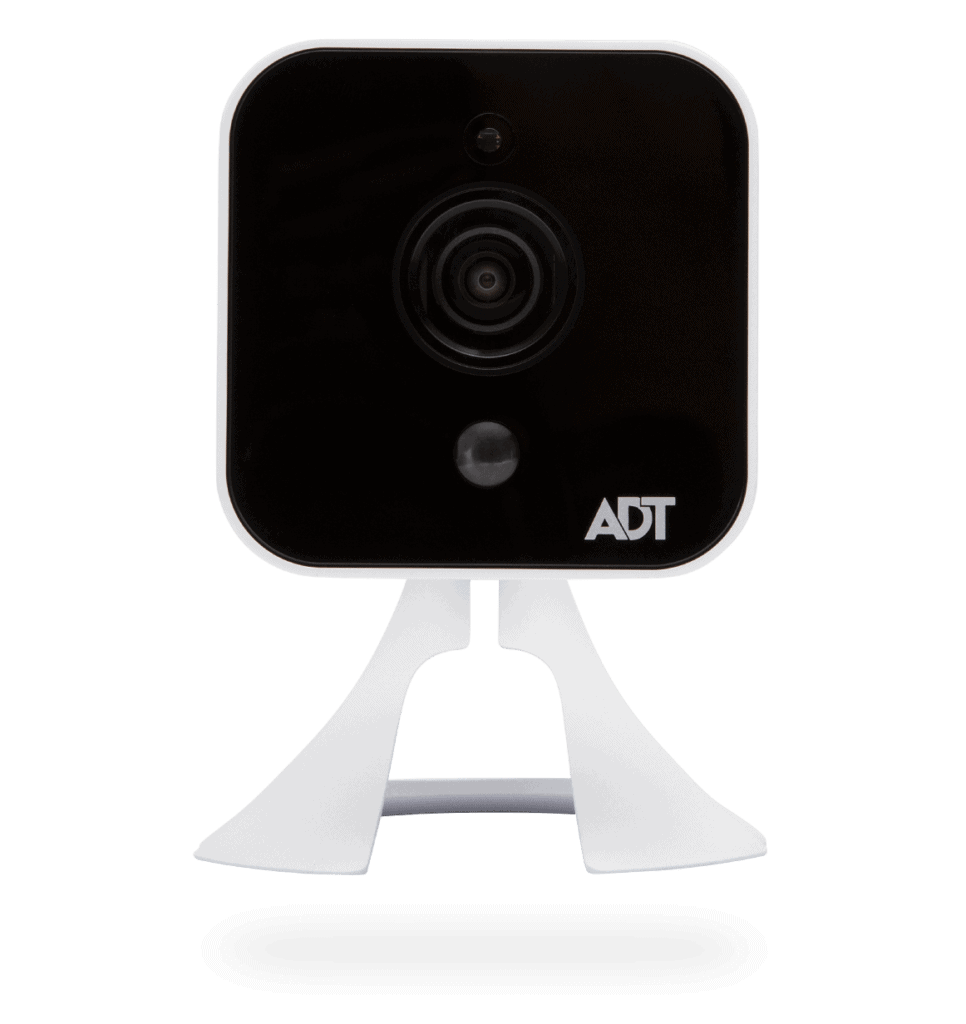 Now, I'm not exactly the best negotiator in the world, so I was happy to find that the specialist I spoke to was informative without being pushy. She asked me about the size of my home, if I'd like to be able to communicate with my system on the go, and how much I was willing to pay for monitoring. Together, we were able to customize a system to my needs. Since I wanted my system to have cellular backup and smart home capabilities, she suggested I go with their Premium Protection plan, which would end up costing $50 per month.
Protect Your System: Though it usually comes at a premium, cellular backup ensures that your home security system can still function, even in the event of a power outage.
As is, ADT does not offer self-monitoring on its own, meaning that I had to choose one of their 24/7 professional monitoring plans. But what exactly is 24/7 professional monitoring? Well, if you've ever used a medical alert system, it works similarly. Just as I can use a pendant alarm to contact a monitoring center, who can then contact emergency services if needed, it works the exact same way with a professionally monitored security system. Should a fire start, or if someone attempts to invade my home, a security system can contact not only me but also a monitoring team who will act accordingly.
Breakdown of ADT's Professional Monitoring Plans
| | Essentials | Total Protection | Premium Protection |
| --- | --- | --- | --- |
| 24/7 Pro Monitoring | Yes | Yes | Yes |
| ADT Mobile App | No | Yes | Yes |
| Smart Home Compatibility | No | Yes | Yes |
| Video Streaming | No | No | Yes |
Essentials: This is the least costly monitoring option from ADT. It included professional monitoring from their security centers, meaning that your home can be protected from potential intruders and environmental damage. It also includes cellular backup, allowing my system to still operate in the event of an interruption in landline service.
Total Protection: This plan includes everything in the Essentials plan, in addition to smart home compatibility and compatibility with ADT Pulse, their smartphone app, which allowed me to arm my system on the go and receive alerts on my phone.
Premium Protection: Including all of the features from the prior two plans, Premium Protection allowed me access to the video. For those of us who have cameras in our security system, we can tap into a live stream of their video. Additionally, using ADT Pulse, I could also record and save clips.
Practical Tip: If you don't plan to incorporate cameras into your ADT security system, then there's not much of a need for the Premium Protection plan.
My ADT Setup
So, after purchasing my system, I arranged a time for setup and presto, one week later, an ADT technician arrived on my doorstep to install the whole thing for me. I always love unboxing a mail order, but considering all of the different components of my system, I was happy to put my feet up and leave it to the professionals. Currently, ADT only allows their systems to be installed by professionals, which cost me $99. For the more independent security seeker, there are companies such as Ring that allowed me to install the system on my own. Ring also allowed me to monitor my own security system, an option that cut costs but forced me to remain vigilant of any home alerts. If it's financially feasible, I'd recommend a professionally monitored system for most older adults, particularly if they're not very comfortable using smartphones.
What's In My ADT System?
After about an hour, my technician informed me that my system was installed and guided me through each of its components. In no time, my home was secured, and I began testing out each of my shiny new security implements. Here's what was in my system.
Digital Keypad: If you've ever been in a home with a security system, then you've probably seen a device like this. Mounted inside, right by my front door, this touchscreen panel allowed me to arm my system before leaving my home and disarm it upon my return. One feature I particularly liked was the ability to arm and disarm specific devices as opposed to the whole system. For example, my bedroom is on the second floor of my home, so while hanging out there, I was able to arm the first floor of my home and move about freely without triggering a false alarm.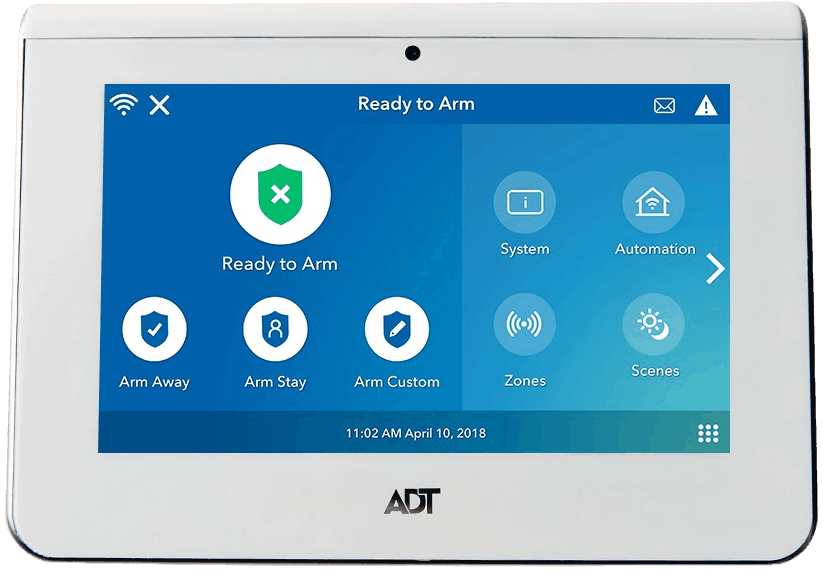 Three Door/Window Sensors: As the name implies, these tiny sensors are used to detect whenever doors and windows are opened and closed. By placing one half of the sensor on the door or window and the other half on the frame, it generated an alert every time the two parts separated. Although these sensors can be placed in just about any part of your home, I always place a couple on the ground level, as this is where intrusions are most likely to occur.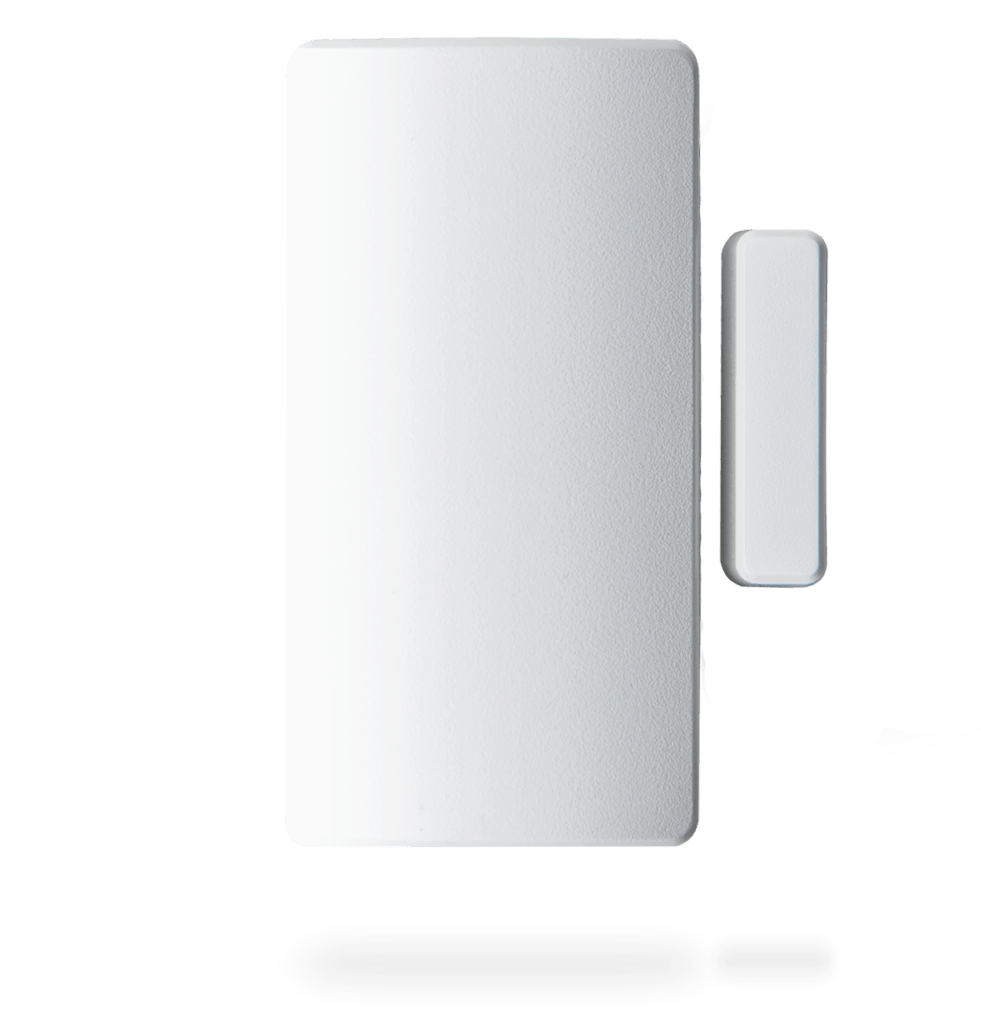 Keychain Remote: Similar to the digital keypad, the keychain remote allowed me to arm and disarm my system with the touch of a button. I attached it directly to my car keys and disarmed my system from the driveway. One additional feature that could come in handy is the panic button. Although I had no emergency during my testing, luckily, pressing this button would have contacted the monitoring center immediately.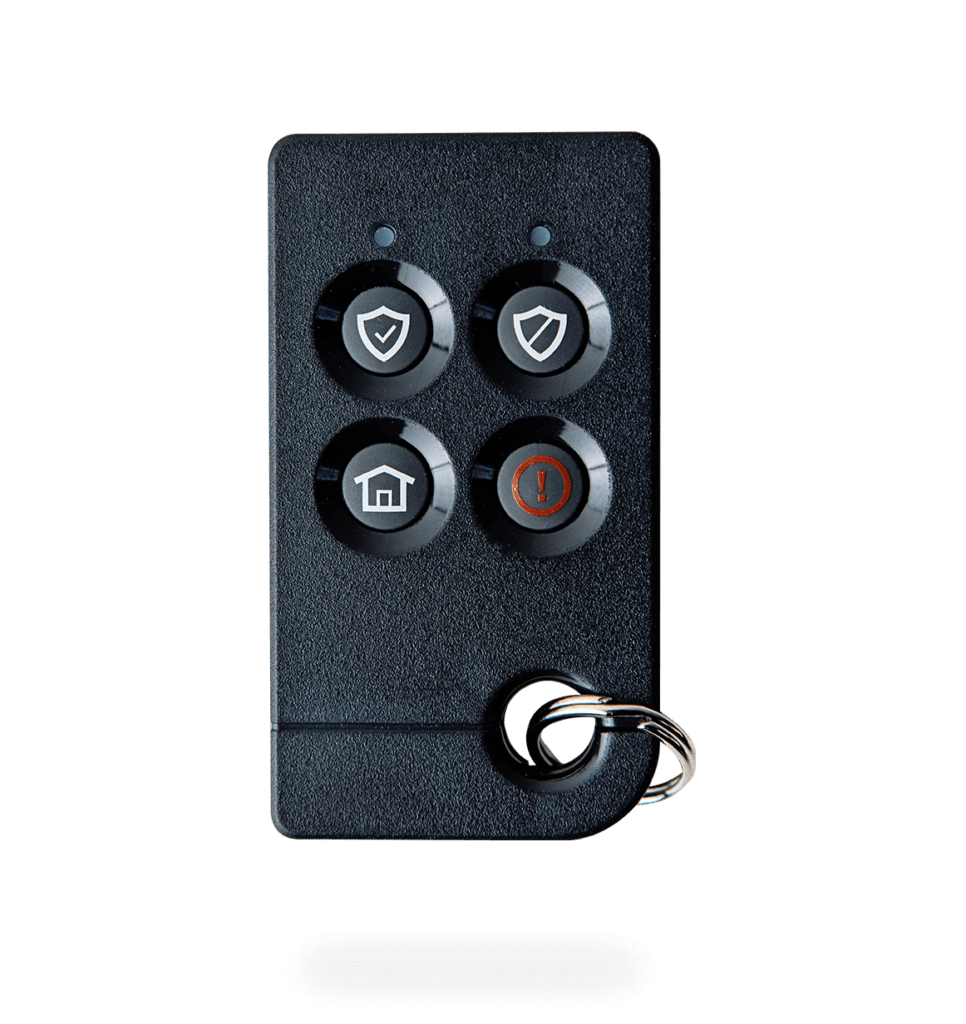 Motion Detector: Using infrared technology, this handy little device can sense movement in a range of 35 by 40 feet, a perfect size to cover both my living room and dining room. I was also able to adjust my motion detector to ignore movement from smaller creatures like dogs, who would otherwise set off alarms left and right while I'm out of the house.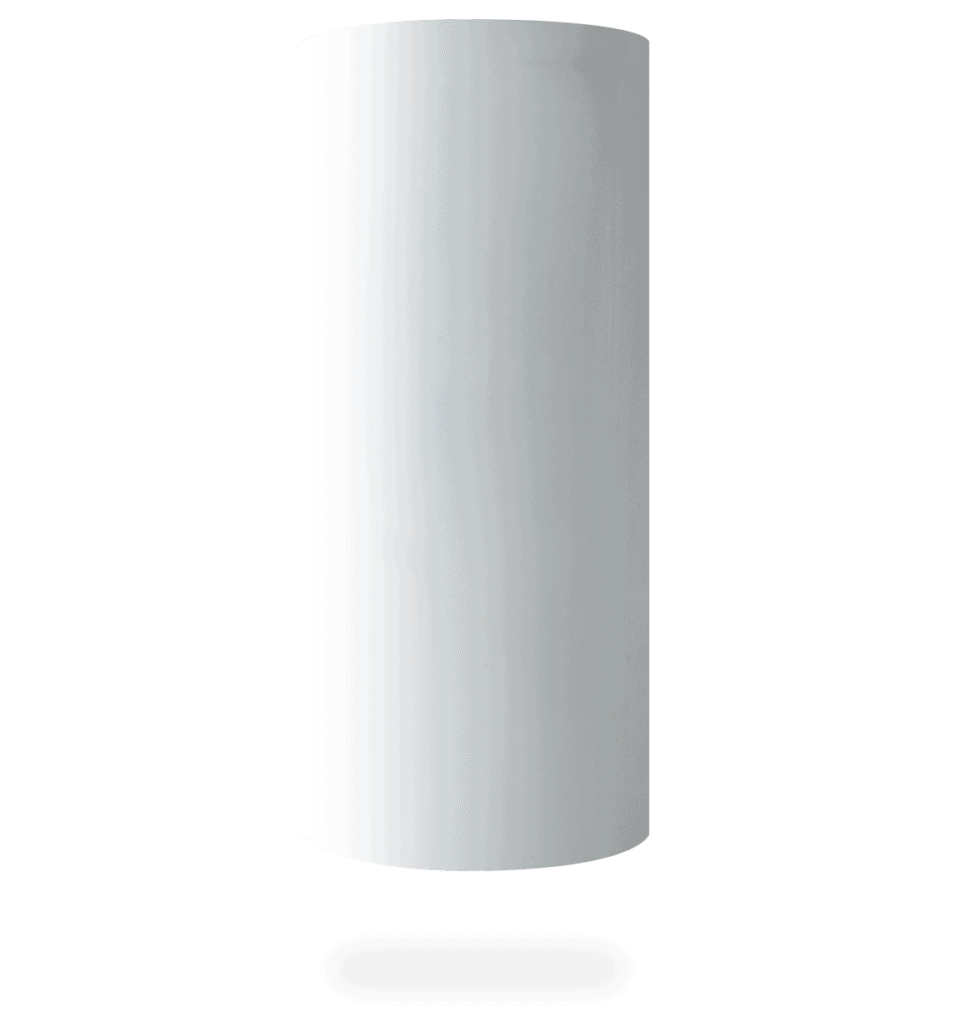 Glass Break Sensor: This handy device can trigger an alert based on the sound of glass breaking from up to 25 feet away. To test it out, I dropped an old pie pan on the floor, and, sure enough, I received an alert on my smartphone. Of course, this sensor isn't made for detecting clumsiness but rather attempted intrusions through windows, so be careful not to shatter your glasses.
Emergency Button: Here's one tool that I'd definitely recommend any senior add to their package. ADT's emergency button fit in the palm of my hand and allowed me to contact emergency services at the click of a button. I programmed it to contact the police and my local hospital. It can even be worn as a pendant or bracelet for constant access, much like a medical alert system. However, I must clarify that the emergency button is not designed to replace a medical alert system. For a bonafide medical alert experience, I'd recommend the Bay Alarm Medical Alert, which also features a speakerphone and fall detection.
Indoor Security Camera: This camera served as the eyes of my system, recording clips of video when a motion was detected and sending those clips to my smartphone. It featured infrared vision, so it could even record video when I was out of the home at night. Each of its videos was captured in 720p HD quality, which worked fine for me as I was able to clearly make out the faces of friends and family entering my home. However, if you're looking for more advanced features, I'd recommend the indoor camera from Frontpoint, which, in addition to boasting 1080p HD video display, also has a built-in speaker and microphone for two-way talk.
Smoke Detector: Like a traditional smoke detector, ADT's iteration senses smoke and emits an alarm. Naturally, ADT created this device to pair with the rest of their systems, so when I left some lasagna in the oven for too long and the room got smokey, my smoke detector automatically sent an alert to the monitoring center, who contacted me to make sure the situation was under control.
Yard Sign and Window Decals: You've no doubt seen ADT's blue hexagonal signs scattered across neighborhood lawns, and I was excited to receive my own, which I placed at the foot of my driveway. Although simple in nature, physical signs of security systems can be an effective deterrent against burglaries.
Overall, I was excited about how well my devices worked together in order to secure my home. With that said, I definitely went maximal when it came to devices. Depending on the size of your home and the type of security you require, your system could be much smaller (or even larger) than mine. This is why consulting with an ADT technician over the phone is very helpful.
The ADT Pulse App
As mentioned before, ADT requires professional monitoring; however, in addition to that, I was able to self-monitor my system using their smartphone app ADT Pulse. Almost like the digital keypad inside my home, this app turned my smartphone into a control panel for my home security system. In the palm of my hand, I was able to arm my system, receive alerts when sensors were triggered, and even tap into the video stream from my indoor camera. Of course, the monitoring center was still there in the event of an emergency, but the app allowed me to make sure a tripped motion sensor was actually just the babysitter letting herself inside. For the 42% of people ages 65 and up who use smartphones, this app could be very useful.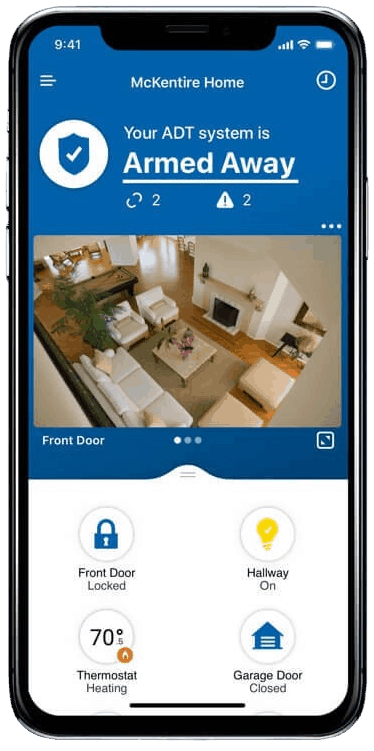 ADT and Alexa
While it's easy to assume that smart technology is a bit unnecessary for most senior citizens, I couldn't disagree more. And don't take my word on it. Even the AARP agrees that smart home technology can provide older people with convenience and safety. For example, if a senior has trouble walking but forgets to lock the door, she could simply remain seated and call on Alexa to do it for her, avoiding the risk of a fall.
Using Alexa I was able to utilize a variety of voice commands that interacted not only with my ADT system but also other smart devices in my home. Here were some that I found useful.
Alexa, arm ADT in away mode.
Alexa, disarm ADT.
Alexa, is ADT armed?
Alexa, turn on the Living Room Lamp.
Alexa, lock the Front Door Lock.
Alexa, set the Kitchen temperature to 75 degrees.
FYI: In terms of voice assistants, ADT is only compatible with Alexa, so if you're already using Google Assistant, then a different security system might be best.
Final Thoughts
When it comes to home security systems for older adults, it's hard to think of a better option than ADT. They offer a wide range of equipment, responsive monitoring, and attentive customer care that can ease the inexperienced into using their systems. The only cons that come to mind with ADT are both the cost and the long term contracts. If you're interested in a DIY system, one that allows you to monitor it entirely on your own, then check out SimpliSafe. But if what you seek is high-end security with over a century of expertise, then look no further than ADT.
ADT Frequently Asked Questions