ADT is a name that you may not typically associate with medical alert systems. Rather, they're known mostly for their home security, being the oldest security company in the United States with over 140 years in business. However, ADT has since expanded into medical alert systems, and they offer three different packages to choose from. As someone who's spent nearly my entire career helping seniors live better lives, I wanted to try out their systems for myself. Would they work for the seniors I know in terms of usability, reliability, and affordability? In this review, I'm testing out ADT's On-The-Go system and seeing if it makes the cut. Let's get started!
How Does ADT Protect Seniors?
ADT offers wearable technology as well as plug-in devices with buttons that connect to their monitoring centers, which the company owns and operates themselves rather than outsourcing them to a third party. Based in the United States, if a user presses the button or if their device detects a fall, the monitoring center will be contacted and can speak to the senior right through their button or base station. Whether it's in the middle of the night or even Christmas, seniors will be able to connect to the monitoring centers 24/7. If they need help, say, from the police, the fire department or even the local hospital, the emergency responders can send in-person help your way.
Packages Available
When it comes to choosing a package, ADT makes it pretty simple. They only offer three packages to choose from, each of which has a different monthly cost:
On-The-Go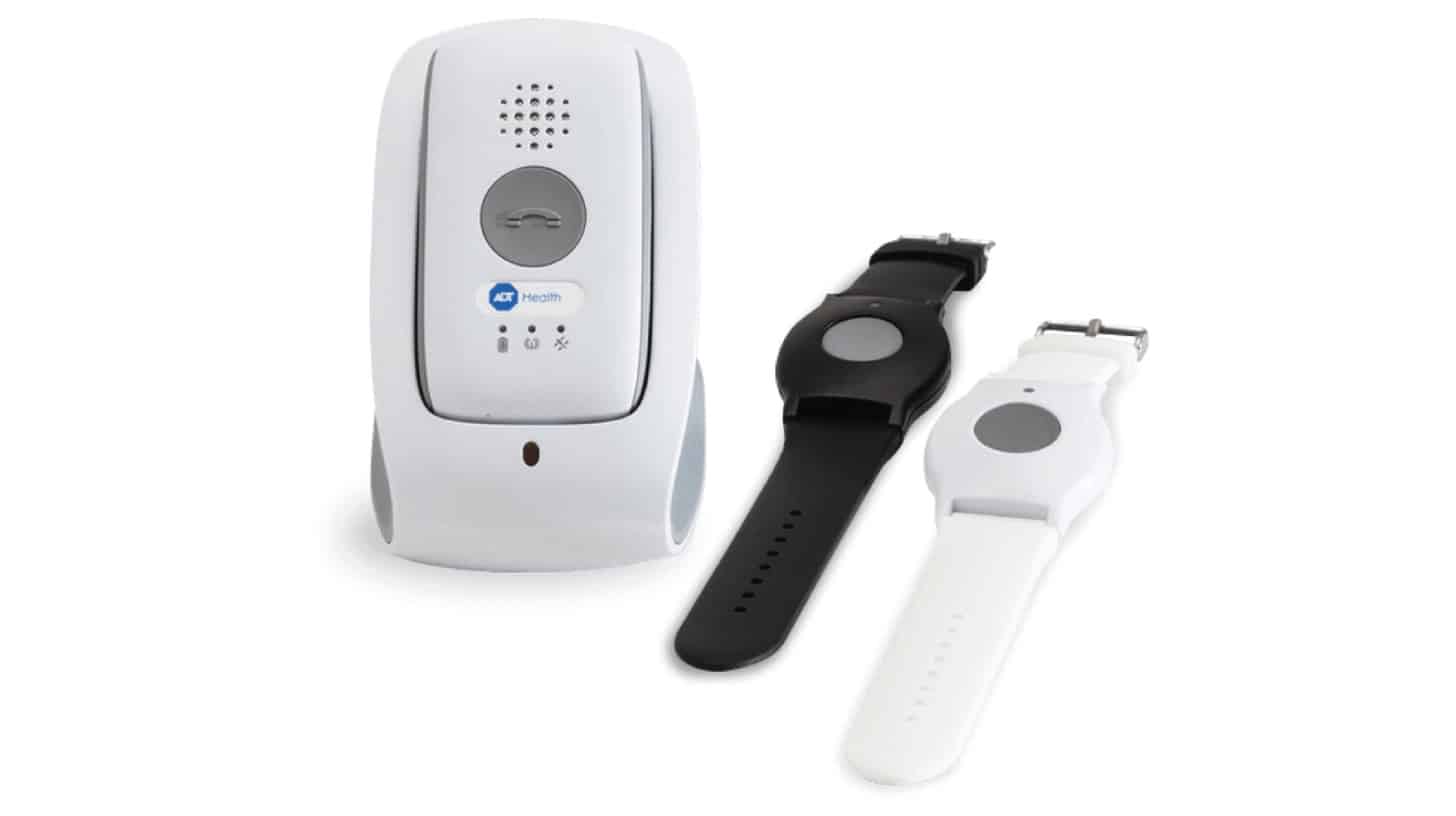 This is the system I ended up buying. It can be used anywhere, as it comes with a wearable wrist button in addition to a cellular medical alert. Relying on AT&T's cellular network, the cellular medical device has GPS so the monitoring center can easily tell where I was. Plus, I added on fall detection to make sure I'm always protected, even in the event of a fall. Sadly, one in four adults over the age of 65 have falls every year
, so this feature is a necessity, in my opinion.
Medical Alert Plus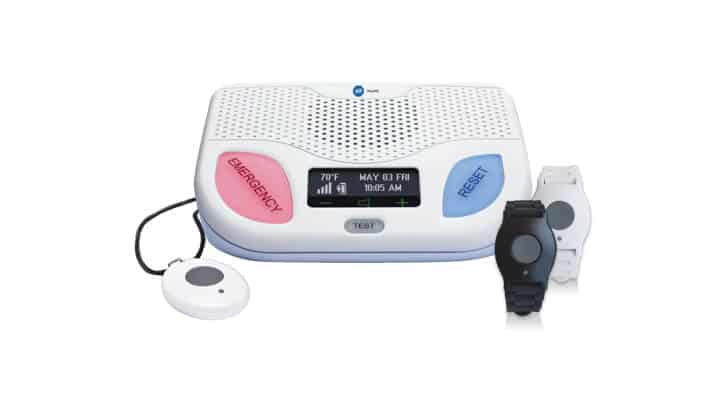 This option covers a home and yard, with a button range of 600 feet from the base station. With wearable technology like wrist buttons and necklace pendants, seniors can add on fall detection to their wireless coverage. The in-home medical alert works with or without a landline and ADT also offers home temperature monitoring. That's really important, as seniors lose body heat faster than the rest of us and, as a result, are more susceptible to hypothermia if their body temperatures drop beneath 95 degrees Fahrenheit.
Medical Alert Basic
Finally, the Basic option is ideal for a user who mostly stays inside their home, as the range from the base station is only 300 feet. This is a good option for seniors with a landline in their home, with the same home temperature monitoring as the Plus system. However, I was a bit disappointed to see that I couldn't add on fall detection to the Basic system, as it seems more likely that a senior who rarely leaves their home would fall. If you want more options to choose from, check out my list of the best medical alert systems with fall detection.
The More You Know: Only ADT's On-The-Go and Plus systems have a fall detection option, so don't sign up for the Basic system if you want fall detection.
That's it for ADT's offerings; they don't offer any add-on accessories, which could include a vanity pendant to cover up the necklace button, buttons to put on the walls, or cards with important medical information. That's a bit of a shame, as companies like Bay Alarm Medical offer all those accessories and more. While I wish that ADT had more options, at least having minimalist systems will keep your monthly costs down to a minimum.
Pros and Cons
Sometimes, if you can't make a decision, it's best to make a list of pros and cons. Fortunately for you, I've done that for you.
What I Liked...
Straightforward monthly pricing: ADT only has three systems to choose from with monthly prices ranging from $29.95 to $39.99 a month.
Optional fall detection: With the Plus and On-The-Go systems, you can add on fall detection for an additional $10 a month.
Monthly contracting: No need to sign a long-term contract when you sign up for ADT.
What I Didn't Like...
Short ranges on in-home systems: As the Basic and Plus buttons only have ranges of 300 and 600 feet, respectively, they may not cover a larger home and yard.
Call to order only: Calling to order meant that ADT's website didn't provide much information, forcing me to call in and speak with a salesperson, particularly when I wanted to know about yearly and quarterly rates.
Only one plan available for each system: While other medical alert systems give you multiple monthly options for each system, ADT has a one to one ratio, plus optional fall detection for the Plus and On-The-Go options.
My Experience Using ADT On-The-Go
I wanted a system I could use anywhere, so I decided to buy ADT's On-The-Go option. However, as I said before, I couldn't complete my order online; rather, I had to call into their phone line. But that was fine; since I already knew what I wanted, it only took a few minutes, and the package came in soon after that, which included a wearable button, a base charger and a cellular medical alert with a two-way speaker, plus a necklace pendant, as I added fall detection over the phone. Now it was time to actually set everything up and test it out for myself.
After a few minutes poking around on the ADT website, I finally found an installation guide in their FAQ section. Luckily, the process was pretty simple. First, I decided to put the charger in my bedroom, which is right in the middle of my house, for maximum range. Then, I connected the charger to the power cord and plugged it in, which illuminated a green LED light. Once the charger was plugged in, I called ADT directly and they activated my system for me. Basically, the process was as straightforward as plug and play!
Of course, I wanted to make a test call and see if the system actually worked. After pressing the blue button on the necklace pendant, my base station said "Call in progress" and then, shortly after "Please stand by for operator". Three beeps later, my emergency button lit up with a red ring and I was connected with an emergency operator, both on the base charger as well as the necklace pendant. Obviously, I explained to the man that I was merely testing my system, but if I was unable to respond, he would've dispatched emergency services immediately if they had been unable to contact me.
Tip: Test out your system at least once a month to make sure it's working correctly.
Now I knew that if I pressed the button, I'd be connected to help, but what about the fall detection I paid $10 a month extra for? Instead of risking real injury for a fake fall, I simply dropped my necklace pendant from about a foot and a half off the ground. About 30 seconds later, I heard the same beeps and saw the same red flashes on the pendant, along with a voice that said "Fall detected, press and hold button to cancel". Since this was only a dry run, I chose to cancel the call, but I felt confident knowing that even if I didn't press the button, if I fell, the monitoring center would be alerted.
One thing that was a bit of a letdown was the in-home range between the button and the cellular medical alert device. It was only 100 feet, so didn't have the range I was hoping for within my home. As opposed to systems like Medical Guardian, which have ranges of up to 1,300 feet, I found that ADT's range didn't cover my entire home and backyard. However, if you have a small house or apartment, this may not be an issue.
The good news is that I didn't need a landline to use the On-The-Go system; rather, it worked on AT&T's cellular network, and even though Verizon is my phone provider, that wasn't an issue either. This really opens up ADT to a lot of people, because as of early 2018, only half of Americans had landlines. Plus, all of the devices I got were completely waterproof, which meant I didn't have to take them off when I bathed. All in all, I was really satisfied with my On-The-Go system from ADT, aside from its limited at-home range. From buying it over the phone to testing it out in my home, the process is simple enough for even the least tech-savvy senior to do.
Monthly Costs
As opposed to companies that offer multiple plans for each product, ADT streamlines its monthly cost, offering only one plan for each system. For my On-the-Go system, I paid a total of $49.99 a month, which included the $10 fee for fall detection.
| | Medical Alert Basic | Medical Alert Plus | On-The-Go |
| --- | --- | --- | --- |
| Best For | Inside Home | Home and Yard | Anywhere |
| Maximum Button Range from Base in Feet | 300 | 600 | 100 |
| Connection | Landline | Wireless | Cellular |
| Fall Detection Optional (Extra $10 Per Month) | No | Yes | Yes |
| Home Temperature | Yes | Yes | No |
| Monthly Cost | $29.95 | $35.99 | $39.99 |
At a minimum, you'll pay $29.95 a month for the Basic package. But keep in mind that you won't pay anything upfront for ADT; rather, the monthly costs cover the rental of the equipment. As far as comparing ADT's cost to competitors, they come in right in the middle of the road. Sure, I've tested out cheaper systems, but only by a few dollars a month, and some have separate upfront costs, unlike ADT. Plus, about $50 a month for total peace of mind seems like a pretty good deal to me. And great news for your wallet, ADT locks in their prices forever, so you'll never be surprised by a larger-than-usual bill. To learn more, check out our pricing page on ADT.
FYI: All of ADT's rates are locked in forever whether you choose a monthly, quarterly or annual plan.
Now, although I decided to pay monthly for ADT, they also offer quarterly and annual options. However, these prices aren't available online, so you'll need to call ADT directly to get a quote. When I asked over live chat, I was redirected to the phone line, which was a bit frustrating. But before you call, be prepared to haggle, as these prices are most likely not set in stone.
ADT Company Background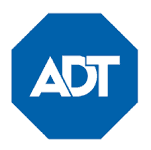 Not familiar with ADT? Of course, you want to buy a medical alert system from a company you can trust, so here's a little background information on ADT. Started in 1874, ADT now has six million customers across the United States, making it one of the most popular home security and medical alert system companies in the country. Believe it or not, they started off as a telegram company back in the 1800s, and ADT actually stands for American District Telegraph. Luckily for us, they've updated their technology since then.
This century, ADT has made some huge moves, from buying Brinks Home Security in a two billion dollar transaction to, more recently, purchasing the security company Lifeshield for around $25 million. Today, they have nine monitoring centers around the country and employ over 17,000 people in 200 different locations. It's safe to say that ADT is the best-known brand when it comes to home security, while their medical alert systems aren't front and center. But with such history, I felt confident that ADT's monitoring centers could easily transition from home security to medical alerts, which I confirmed during my testing.
ADT's Customer Support
In theory, ADT has a myriad of ways to contact their customer support: an online help center, live chat service, and pages on Facebook, Twitter, and Instagram. But when I used the live chat feature to get some intel on the quarterly and annual packages, as I mentioned before, the representative couldn't give me an answer and instead directed me to call their phone line. Even when I asked about a return policy, he couldn't answer, which was disappointing.
I also found their online help center pretty difficult to use, what with ADT's various security and medical alert systems; finding answers to my questions took a bit of digging around, and I wasn't able to answer every question I had on their medical alert FAQs, such as the return policy. It even took me a few minutes to find the setup guide for my On-The-Go system, and the search function wasn't very helpful. Personally, I prefer to get support online, but if you're okay with phone support, ADT could work for you just fine. However, I wish ADT would be more transparent about its annual and quarterly pricing along with its return policies; most companies list all of their options and terms on their website, so I didn't appreciate having to jump through hoops to get answers to relatively simple questions.
My Final Thoughts on ADT
Overall, I would recommend ADT as a medical alert system, save for the Basic package, which doesn't have a fall detection option. Although it's limited in terms of range between the button and the cellular unit, after testing out their On-The-Go system, I felt confident that ADT would be there for me when I needed help, even if I fell and couldn't push the button.
I'd recommend ADT if you're looking for…
I'd recommend ADT if you're looking for…
Locked-in rates: Your rate will never go up once you sign up with ADT, which is a huge relief.
Monthly contracts with locked-in rates: Although there are also annual and quarterly options available, I loved that my monthly rate with ADT was locked in forever without committing to anything long-term.
Waterproof devices: Since all of ADT's devices were waterproof, I didn't have to worry about damaging them in the shower.
But I wouldn't recommend it if you wanted…
Longer range: Especially for the in-home systems, the ranges of 300 and 600 feet could be limiting to people with smaller homes only.
Add-on accessories: If you wanted to cover up your pendant or place a wall button in your bathroom, ADT isn't for you.
Transparent quarterly and annual pricing: I wish ADT listed all of its pricing options on its website, not only monthly.