Before getting into some of the reasons it's wise for businesses to offer senior discounts (and a little about how to spot a genuine discount), here's a brief history of such discounts.
Discounts for seniors originated in the US in the 1930s, during the Great Depression, when older Americans were particularly hard hit. President Roosevelt's signing of the Social Security Act in 1935 further emphasized that economic protections for this group were reasonable.
This approach received yet more reinforcement with the 1965 creation of Medicare and the 1972 addition of the Supplemental Security Income amendment.
These days, there are any number of markets courting seniors on the premise that this group has – on the whole – a nice amount of disposable income. (In fact, according to US census statistics, though there's been a sharp decline in elder poverty over the last few decades, the 2016 census recorded the poverty rate for this segment of the population at 9.3%.)
Hence, those in various industries are avidly pursuing the attentions of the Baby Boomer generation.
You might also like: New to the Dating Scene? Check out our review: Best Online Dating Sites for People 50+
Why Senior Discounts are Good for Business. Which leads to… why businesses should offer senior discounts
It's a wonder more businesses don't offer senior discounts. Those who advise business owners, such as the American Management Association, say it could be a smart move. And here are a few of the reasons why:
Senior discounts are a way of fostering a loyal clientele who will talk you up every chance they get.
Done intelligently, it shouldn't hurt a business to show themselves capable of an altruistic gesture. Good publicity can build goodwill in a community. Regardless of age or economic background, there are plenty of people who want to support businesses that care about more than raking in the profits.
Even those seniors with plenty in their 401(k)s may be watching their expenditures. There is growing competition for their money, after all. If you can lure them in with a genuine discount, you may have a solid customer for years to come.
A business can use discounts to urge seniors (and others, including students) to purchase quality items that the customers want, and that the store wants to get rid of, like seasonal stock. This benefits both customer and store owner.
Increasing your clientele would also mean you could buy in larger quantities and at less cost. Selling such items at lowered prices could still increase your profits while reinforcing the steadfastness of your customers. And once they're in the store, who knows what else they'll buy?
Discounts are a positive way to draw attention to your business, especially if you're preparing to expand or branch out in some way.
To put it simply, there are those seniors who are living on tight budgets; every little bit helps. If you can help, why not do so?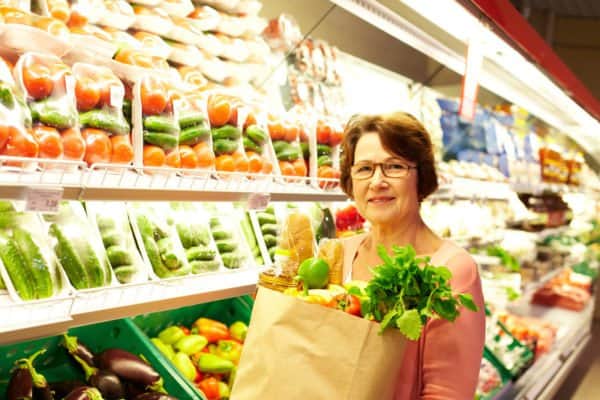 Just Because It Looks Like a Discount Doesn't Mean It Is One
Now, for those who hunt for discounts, heed this warning: be sure it actually is a discount! You should at least regard it as a sufficiently good deal, rather than a mere come-on. For example, many restaurants offer, on specific days or at specific times, free food or beverages for those customers who make a minimum purchase.
Do the math: if it seems like a good enough deal to you, enjoy! If not, maybe you'd like to email their corporate office with (polite) observations and/or suggestions about what kind of deal you would appreciate, and state why you think it would be a smart move for them to at least consider your input.
Related: Scooters for Seniors: What you need to know.
How to Spot a Good Discount
Here are couple more ways to determine if the apparent discount is genuine or not:
When booking a hotel or motel room, is it more economical to use your AAA, AARP or other discount? Or is it better to book through one of the many third-party discounters, like Travelocity or Expedia, even though you couldn't get a refund if you needed to cancel?
Be wary of hidden costs when using a third-party discounter. Airline tickets purchased in this way may result in charges that could have been avoided by purchasing directly from the airline.
While a third-party discounter may save you money, customer service could become a significant issue. Take time to research online customer reviews before determining who you will use. You could also check Better Business Bureau rankings.
If you're attempting to save money while also obtaining quality customer service, why not check out your favorite third-party site for the lowest price, then call the business (whether an airline, a hotel, a restaurant, machine rental, or anything else) and ask if they can meet or beat that price. If nothing else, you should get a full explanation of what that business would give you for the price. This might include features or services that a third-party, or other promotional offer, might charge for separately.
Where possible, get a rewards card: the points you earn may give you the best discount of all.
Overall, financially speaking, things have get better for seniors over the years. That said, even those living comfortably do not need to throw their money around, or to empower a business that doesn't have the consumer's – and the community's – best interests at heart.