3.
Jitterbug Smart3 -

Best Prepaid Smartphone With Larger Screen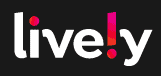 View Packages
What We Like Most:
Large, bright screen
Easy menu navigation
Medical alert features
Affordable price
Overview
Cost: $112.49 when purchased through Lively
The Jitterbug Smart3 is Lively's latest smartphone model, with impressive smart features and a long-lasting battery life that make it an affordable prepaid smartphone option for older adults.
With its large, 6.2-inch screen to view important messages and browse the internet, this smartphone does not disappoint. Compared to other smartphones, the screen size on this phone is much larger, giving visually impaired seniors the opportunity to see text clearly when reading or typing messages. What's more, this prepaid smartphone also has speech-to-text capability, which can convert your spoken words into a text message.
In terms of other smart features, we also made clear video calls with this phone. When connected to Wi-Fi, our calls came through with crisp video and audio quality. We were also impressed by this phone's high-quality built-in front-facing camera, which delivered photos that could rival a traditional digital camera. As a bonus, if you currently have the Lively Wearable2, it works as a great safety accessory and companion for your Jitterbug Smart3. When used together, they can detect a fall and connect you to an Urgent Response Agent.
Plan: With Lively, you can build your own plan for your Jitterbug Smart3 phone. With flexible and affordable plans with no contracts, you can get the recommended Unlimited Talk & Text plan for $19.99 per month. If you're not much of a talker or texter, you can opt for the basic plan, which is the Value Talk & Text plan at $14.99 per month. It includes 300 minutes, but you will be charged 10 cents per text message.
One of the downsides of the Jitterbug Smart3 is that it requires a data plan, even if you don't plan on using any data. However, there are several data options to choose from, with the cheapest plan costing $2.49 per month for 100 MB of data and the most expensive plan costing $30 per month for unlimited data usage.
To learn more about Lively, check out our rundown of Jitterbug phones for seniors.
Pros
Intuitive Design
Hearing Aid Compatible
Large, Bright Screen
No Long-Term Contracts
Medical Alert Capabilities
Powerful Camera
Cons
Must Be Charged Nightly
Somewhat Large