Although they can't cure hearing loss, hearing aids can solve a great many problems. Two hearing aid brands worth looking into are Miracle-Ear and Phonak. Here's a look at how these two popular brands compare and contrast.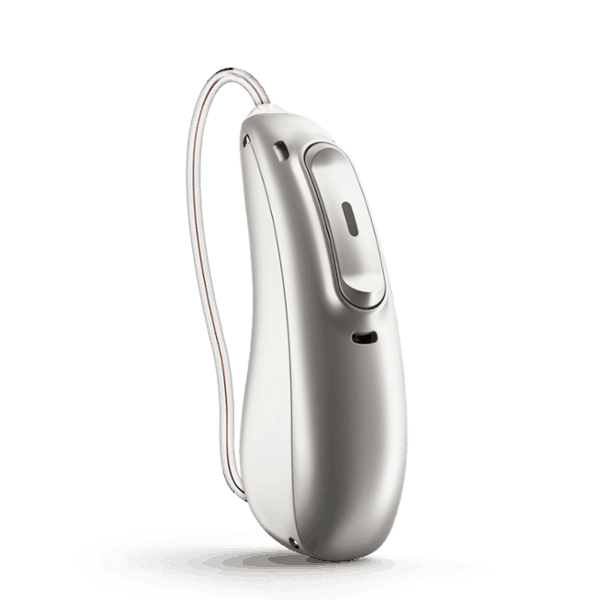 Miracle-Ear and Phonak Similarities
Miracle-Ear is part of the worldwide hearing aid manufacturer, Amplifon, an Italian company founded in 1948 that holds one of the largest market shares in the field. Phonak is a Swiss company that has also been making hearing aids for more than 70 years. The company has gained a reputation for its technology and for designing a wide range of hearing aids sold and used worldwide.
Customer Service
The customer service and product set-up portion of a hearing aid purchase is integral to finding the right type and model. A face-to-face purchase experience is best, and Miracle-Ear has walk-in stores in all 50 states. At each location, trained and certified representatives are available to provide a free hearing test and fitting evaluation. The company's products are customizable, and they can be matched onsite to each wearer's needs and preferences. Miracle-Ear products come with a three-year warranty and a 30-day trial period. The company's models can get pricey, but financing is offered at many of the walk-in stores.
Hearing aid models made by Phonak can be found online or in authorized retail locations. Like many popular brands like Oticon and ReSound, the company requires purchasers to be tested and fitted by local professionals who often work with the seller on a partnership basis. Questions can be directed to the company through an online form or a toll-free number. The type of customer service and purchase experience can vary according to the choice of retailer.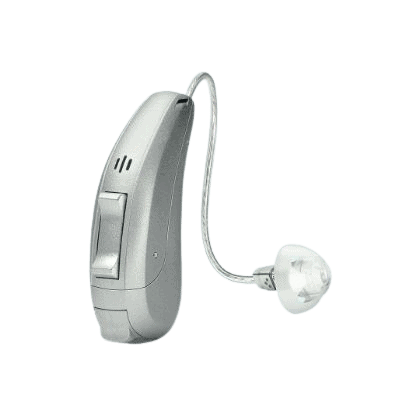 Features
The technology that goes into some of the top hearing aids has come a long way. Both Miracle-Ear and Phonak offer a wide range of features to accommodate all types of lifestyles and hearing needs. Each company offers the most up-to-date technologies and features, but Phonak appears to be in the lead with cutting-edge concepts such as an invisible hearing device that can be worn 24/7.
Both companies offer products that provide a state of the art array of device interconnectivity and user-preference features, such as TV streaming, smartphone interaction and speech isolation in noisy environments.
Some other features shared by each company include:
Bluetooth-enabled devices
Solutions for severe to profound hearing loss
Directional microphones
Background noise reduction
TV streaming
Remote controls and microphones
Price
Both Miracle-Ear and Phonak can become an expensive purchase depending on the model and features. Because of limitations in health insurance coverage, budgetary priorities may prevail in the choice of hearing device. Some purchasers may opt for a single, one-ear device rather than a pair. Financing is available at some Miracle-Ear locations and could weigh in on the product choice. Phonak may not offer financing, but the company's contract with The Department of Veterans Affairs can make it a preferred choice for former and active servicemen.
Our Choice
The two hearing aid companies appear somewhat evenly matched in many ways, unless you consider that Miracle-Ear offers what may be a standardized positive customer experience and a free hearing test and evaluation at their corporate retail stores and franchises.
The Phonak customer experience will depend on the choice of retailer, and you'll also need to see a local healthcare professional for a hearing test and fitting. This is an added cost and an additional trip you may need to make.
Phonak, however, does have somewhat of a lead in its offering of new technologies, such as their invisible 24/7-wearable Lyric model. Overall, the Phonak product line is immense and the variety of features and models should enable almost anyone to find exactly what they're looking for. The company's reputation for innovation and staying on top of new technologies can make it an attractive choice for discriminating purchasers who prefer to fully accommodate their individual lifestyles. Ultimately, the first step in purchasing a hearing aid should be to visit your doctor or hearing healthcare provider.