Signia and ReSound Devices
When it comes to device options, ReSound doesn't offer as wide of a selection as Signia. With that said, ReSound does offer a variety of accessories such as TV streamers and remote microphones that can augment their functionality. ReSound also offers a handy smartphone app that allows you to remotely adjust the settings on your hearing aids without having to remove them from your ears.
Their most recent model, ReSound ONE, offers an individualized hearing experience through the use of an additional microphone placed in one's ear canal. This model also features advanced background noise reduction, making it easy to focus on conversations even in loud environments, in addition to Bluetooth connectivity for easy streaming from phones and other devices.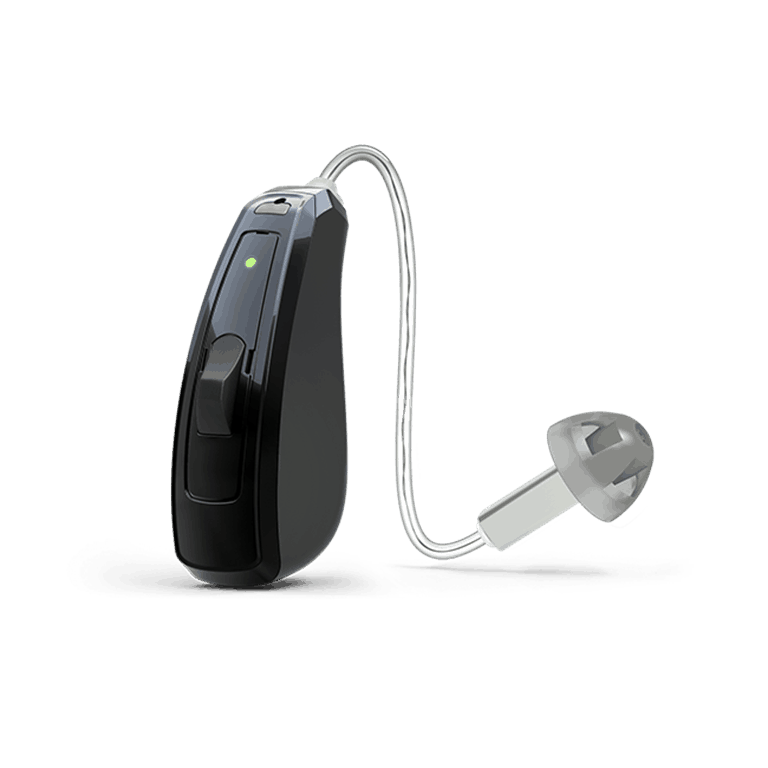 Signia offers hearing aids in just about any style you can imagine, from receiver-in-canal to behind-the-ear, and completely-in-canal devices. The result of this range is Signia's ability to address just about any kind of hearing loss.
Their most recent model, Signia Active Pro, is a great solution for those with mild to moderate hearing loss. Similar in profile to Apple's famous Airpods, Active Pro hearing aids are great for those who are bashful about using hearing aids. These rechargeable hearing aids can last up to 26 hours per charge, and they can also stream easily from any Bluetooth device.