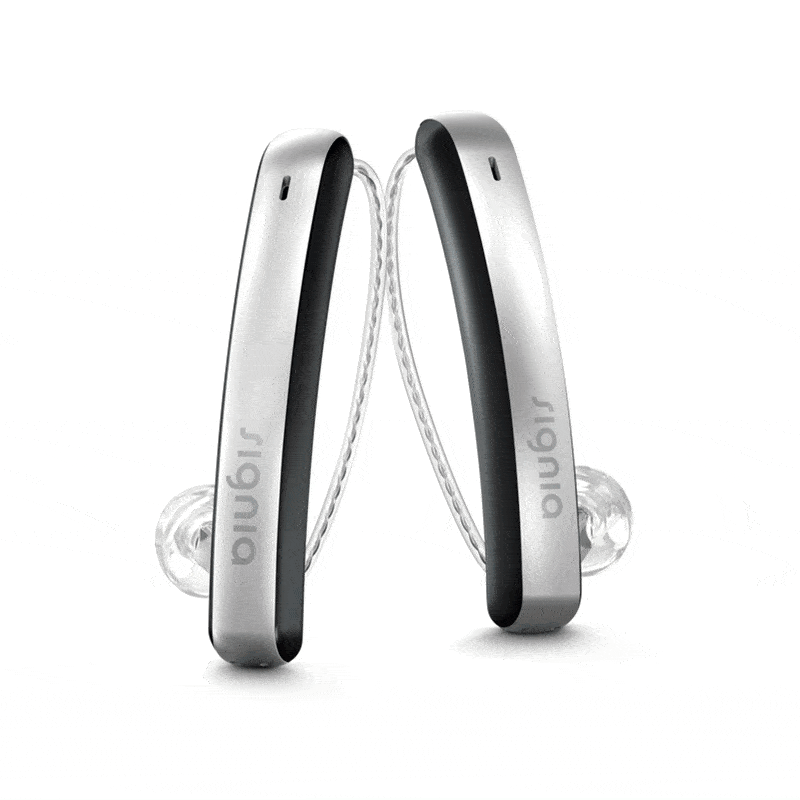 Signia Hearing Aids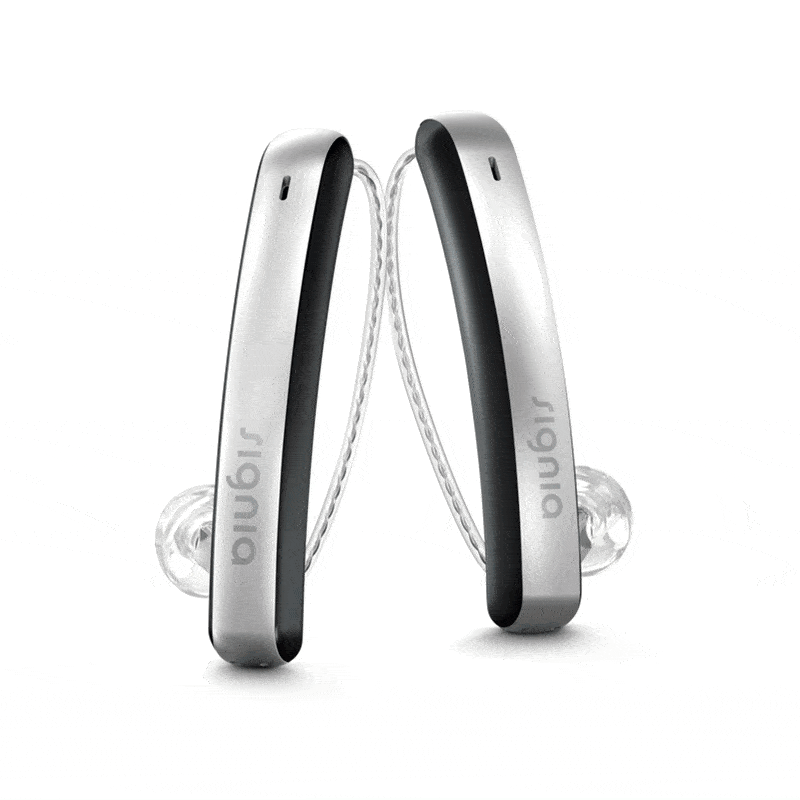 Founded nearly 150 years ago as part of the Sivantos Group, Signia has become one of the leading manufactures of hearing aids. In 2016, they launched worldwide, and are now one of the top three hearing aid manufacturers in existence. The company prides itself on bringing patients top of the line equipment with the latest technological advances.
In addition to revolutionizing their product, Signia also focuses on the customer experience, providing those who use Signia hearing aids tools and smartphone apps to increase interaction and engagement when it comes to hearing aid management.
Finding a hearing aid that truly makes a difference is life-changing for anyone who struggles with hearing loss. I see firsthand the happiness my clients feel when they are once again able to hear at their fullest potential, despite progressive hearing loss.
Keep reading and I'll go through everything you need to know about Signia––from costs to models to the customer experience.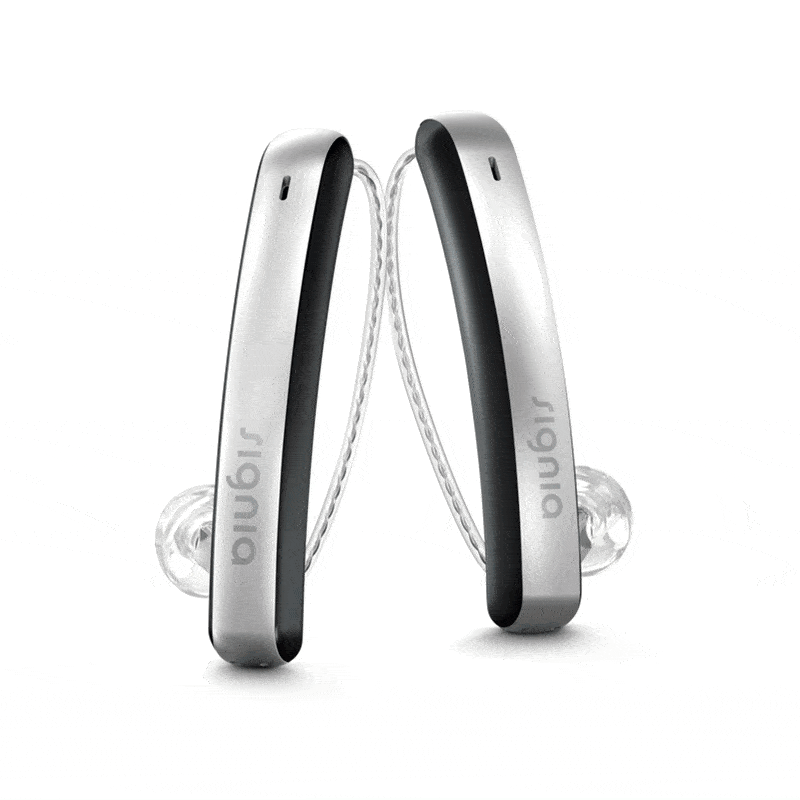 Pros and Cons of Signia Hearing Aids
Hearing loss, whether gradual or sudden, is one of the most common conditions impacting older adults, with nearly half of them suffering from it. With new technologies, however, hearing loss doesn't mean you won't ever be able to hear again; you just need the right assistance device, like a Signia hearing aid.
Here are some of my favorite features Signia hearing aids have to offer as well as some of my least favorites. Let's start with my favorites:
Signia Pros
Mask Mode: If you asked me 11 months ago what I considered a favorite hearing aid feature, mask mode wouldn't have been on my list. But with the recent pandemic, mask-wearing is our norm, and it makes it hard for many of us––especially those with hearing loss––to communicate. People suffering from hearing loss rely on lip-reading and cued speech to understand what people are saying and Signia's mask mode allows hearing aid wearers to better understand what people are saying while wearing their masks. The mask mode is available in the Signia app underneath the Universal hearing program. When it's on mask mode, the app captures the sound of speech signals, reducing background noise and allowing for words to sound clearer.
Rechargeable Batteries: Many Signia hearing aids have long-lasting rechargeable lithium-ion batteries. Lithium-ion technology is commonly found in portable electronic devices and right now is considered the best rechargeable battery in the hearing aid industry. Signia hearing aids stay charged for 19 hours with daily use. It takes about four hours to fully charge a Signia hearing aid and lithium-ion batteries typically last for about two to three years or 300 to 500 charge cycles, whichever comes first. This rechargeable technology means you don't have to constantly pay for replaceable batteries or worry about running out of batteries at the wrong time.
Own Voice Processing: The last thing someone who needs a hearing aid wants to hear is their own voice distorted. Unfortunately, many hearing aids on the market make the wearer's voice sound unnatural. Not Signia's. The company is the first in the world to replicate the natural sound of the wearer's voice thanks to the company's voice processing technology. This technology processes the wearer's voice through a microphone independent from the sounds of nature and other people's voices so your voice sounds natural and familiar.
Best for Tinnitus: Tinnitus, the hearing of noise or ringing in the ears, is a common problem that affects about 20 percent of the population. Hearing aids with Tinnitus therapies can help negate the symptoms of this condition. Signia not only offers a setting to allow for background static noise like the ocean, which tends to help with this symptom; they also have a program called Notch Therapy. Notch Therapy is a way of treating Tinnitus, which helps the brain ignore the sounds so it fades into the background, and Signia is the only hearing aid that offers this type of therapy.
Signia Cons
Not direct-to-consumer: Signia hearing aids aren't available for direct-to-consumer purchase. That means you have to find a local vendor or audiologist to purchase Signia hearing aids and prices aren't available online. If you are looking for hearing aids you can purchase on your own, then check out Embrace or Audicus, which are both high-quality direct-to-consumer hearing aid options.
High Costs: Signia is considered one of the best hearing aid manufacturers on the market featuring top-of-the-line devices with revolutionary technology. But as with most things in life, getting the best of something usually costs a pretty penny and Signia hearing aids are no different. Signia is one of the most expensive brands in the industry, with a single hearing aid coming in around $2,000 to $3,000 depending on the style.
FYI: Most hearing aids are price per aid, not per pair, so when calculating the price you usually need to double. For example, a pair of Signia hearing aids costs around $5,000 depending on the style.
Cost of Signia Hearing Aids
Hearing aids are one of the most expensive medical devices on the market. While there are some more affordable brands, on average, a pair of hearing aids costs around $3,000 to $6,000. Before we get into the details about the Signia models, let's take a glance at the prices and features that are offered with some of the more popular Signia styles:
Styletto X
Pure Charge & Go X
Silk X
Cost
~$1,700 per aid; ~3,400 per pair
~$1,800 per aid; $3,600 per pair
~$2,700 per aid; ~$5,400 per pair
Style
Behind the ear
Behind the ear
Completely in canal
Bluetooth

Yes

Yes

No

Battery Type
Lithium-Ion rechargeable battery
Lithium-Ion rechargeable battery
Lithium-Ion rechargeable battery
Hearing Loss Level
Mild, moderate, or severe with the exchangeable miniReceivers 2.0
Mild, moderate, or severe
Mild, moderate, or severe
Features

Bluetooth
Remote Control option
Own Voice Processing
Dynamic Soundscape Processing
Acoustic-motion sensors
Charging on the go
TwinPhone
MiniReceiver 2.0
Tinnitus therapy

Bluetooth
Remote Control option
Own Voice Processing
Dynamic Soundscape Processing
Acoustic-motion sensors
Directional microphones
TwinPhone
MiniReceiver 2.0
Tinnitus therapy

Remote Control option
Dynamic Soundscape Processing
Binaural OneMic directionality
Removal cord
Tinnitus therapy
Click Sleeves
Keep in Mind: These are Signia's middle of the line hearing aid prices. Their most expensive hearing aids come in at around $6,000 per pair.
Signia Hearing Aid Models
Signia is known for offering hearing aids with the top technical features and for having a variety of models to choose from. Here's a rundown of three of my personal favorites.
Styletto X
The Styletto X is one of the newer devices Signia offers. With their sleek and modern aesthetic, the hearing aids are sophisticated while meeting all hearing needs. The hearing aids have a rechargeable lithium-ion battery and come with a modern-looking carrying case that you can use to charge the hearing aids; simply place the case on a charging pad and you are good to go. This is reminiscent of how you would charge your wireless Apple ear-pods. Even better than that though is the charging on the go option. The wireless mobile case can charge your hearing aids up to three times so you will never be caught with a dead hearing aid!
The Signia Xperience chip, which is a new technology, allows for better speech understanding in noisy environments. This is a result of Signia's acoustic-motion sensors which give wearers the ability to benefit from better hearing in both quiet situations such as being at home as well as noisier ones like restaurants or concerts.
The Styletto X also has Bluetooth capabilities as well as Own Voice Processing. With Bluetooth, wearers can connect their hearing aids to Bluetooth-compatible devices like their iPhones or car GPS's making it easier to hear when using those electronic devices.
Pure Charge & Go X
Pure Charge & Go X allows wearers to hear clear, quality sound anywhere they go. The acoustic-motion sensor technology means the hearing aids understand everyone's hearing environment in even greater detail than ever before and delivers sound tailored to each individual. Plus, Dynamic Soundscape Processing delivers a natural sound and the best speech understanding in all situations, even when moving.
The device is also equipped with Bluetooth technology to allow users to directly connect their hearing aid to their smartphones for phone calls and audio streaming and StreamLine TV for television streaming. And with Own Voice Processing and directional microphones, the user can hear their voice as well as clearly understand the voices of those standing directly in front of them.
Silk X
The Silk X is a hearing aid that fits completely inside the canal for the ultimate discretion. With four different silicone sleeves that fit in most ear canals, you can get that same perfect fit that comes with purchasing custom hearing aids.
This hearing aid is one of the more expensive ones Signia has to offer and provides wearers the ability to take phone calls and listen to music in ways you're used to, as with over-ear headphones. And the Binaural OneMic Directionality allows for enhanced listening comfort in all types of noisy environments. Bluetooth isn't a capability of this hearing aid, meaning music and TV streaming aren't supported; however, wearers can hear phone calls in both ears thanks to the miniPocket accessory.
Signia Accessories
There are a variety of accessories that make Signia hearing aids, even more, user-friendly. Here is a quick look at some of the most popular ones:
The miniPocket remote control allows wears to adjust sound levels on their hearing aids without having to take them out. It's small enough to carry around on a keychain and allows for discreet volume adjustment.
If you want to be able to stream television through your hearing aids, you will need to purchase the StreamLine TV device, which allows audio from the television to stream directly to your hearing aid.
The StreamLine Mic allows for hands-free phone calls and music streaming through any Bluetooth smartphone.
Signia's Inductive Chargers are a fast-charging option that is compatible with all hearing aids fitted with lithium-ion rechargeable batteries.
Signia App
Signia's free app is available for all smartphones, both Android and iPhone, and has everything you need to work your hearing aid as well as receive customer service right at your fingertips. The app allows you to adjust the volume on your hearing aids, monitor your connection and battery status, adjust your hearing aid for directional hearing, and manage connectivity.
Additionally, users can get support from hearing care professionals via virtual appointments, through the chatbox, or via text message and phone call. Finally, within the Signia app is Signia assistant, which gives you settings to ensure clearer sound, in addition to around-the-clock support.
Signia Warranties
Signia offers a two-year warranty for their hearing aids. Under this warranty, repairs are covered through the company's international repair services. However, if your hearing aids are out of warranty, you will be charged the standard repair rate to get them fixed at the company's repair center.
Final Thoughts
If you're looking for the best hearing aid, Signia is a brand you want to consider. Because Signia implements the newest technologies, the hearing aids are fresh and modern looking as well as incredibly user friendly and provides high-quality sound. Focused on revolutionizing the user experience and technology, Signia is one of the best hearing aid providers.
That being said, it's important to note that Signia is on the more expensive side and costs a couple of thousand dollars. But you know what they say—you get what you pay for, and that's the case with Signia hearing aids.
Signia Frequently Asked Questions
How do you buy Signia hearing aids?

Signia hearing aids are not a direct-to-consumer brand so you aren't able to purchase the hearing aids online. Instead, you need to find a local retailer or audiologist to purchase the hearing aids.

Is Signia a good hearing aid?

With top-of-the-line technology, Signia is an excellent choice for people who want to get the most out of their hearing aids. That combined with their long-lasting rechargeable batteries, which takes away the need for traditional batteries, makes Signia a great contender for those who need a hearing aid.

How do I know when my hearing aid needs to be charged?

You will know your hearing aid needs to be charged when you hear the low battery signal. The signal repeats every 15 minutes. To charge the battery, you need to connect the charger to the power supply and put the hearing aids in the charging slots.