Hearing aids are one of the most expensive medical devices on the market, and there isn't much financial assistance available when you need them. Therefore, it's imperative to pick a brand and model to fit all your hearing needs.
Phonak and Beltone are two of the most well-known hearing aid companies out there. Phonak is the company that created the hearing aid we all know today––the one that sits behind your ear. Before Phonak, people wore their hearing aids on their body, connected to the ear with a long wire.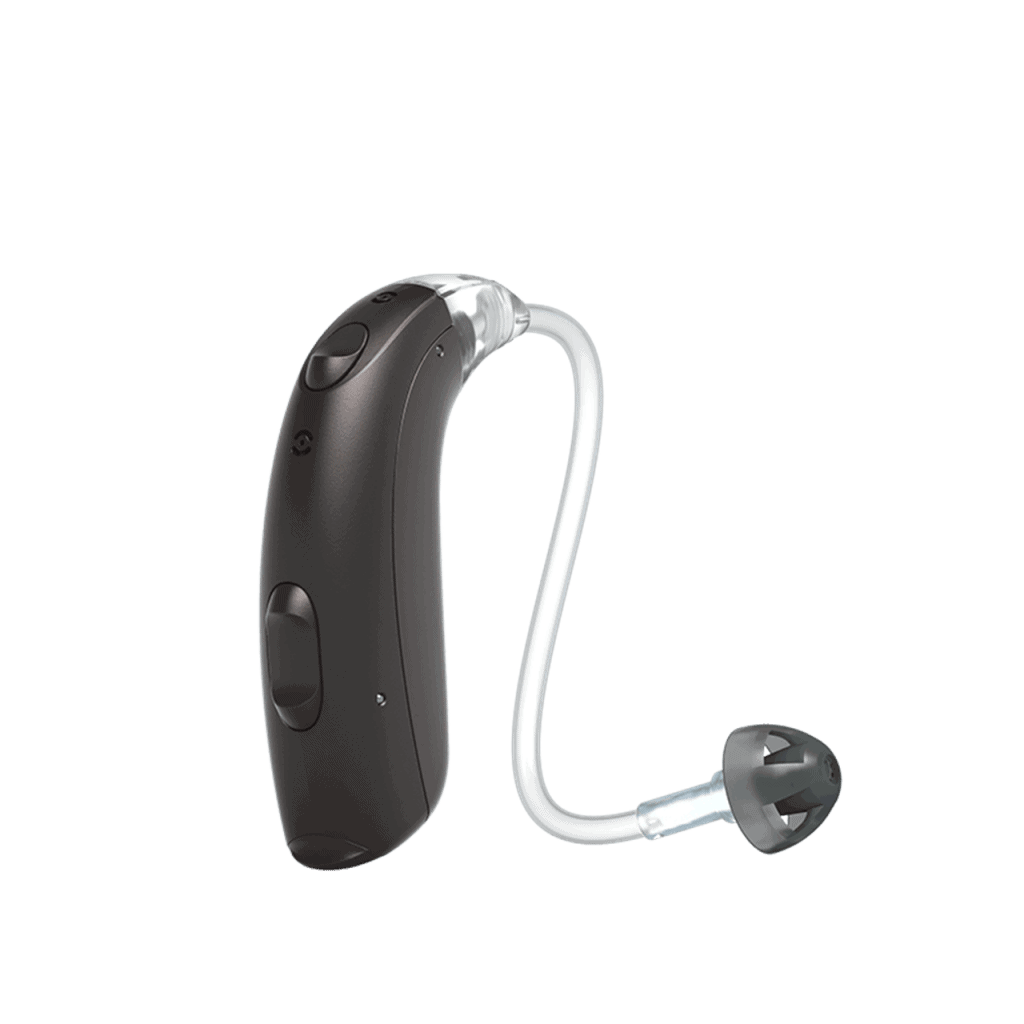 Beltone is considered an innovator in the hearing aid industry. With so many different models options with the newest technology, Beltone is known to be one of the top hearing aids on the market.
But between these two companies, which is the best for you? Keep reading to learn everything you need to do about these two high-end hearing aid companies.
Pro Tip: Phonak has a contract with VA and offers veterans some products at a serious discount or for free. Therefore, Phonak is a company to look at if you're a veteran.
Phonak and Beltone Accessories
Both Phonak and Beltone offer a few different accessories to enhance your hearing aid use. Phonak offers a Roger Pen, Roger Select, and Roger Table Mic II.

The Roger Pen is a small pen-like accessory that you can point towards the person speaking so you can control the switch between who is speaking when. It's a tool that will help you hear when multiple individuals are in a room. Another helpful accessory is the Roger Select, a table microphone that automatically switches focus when a speaker changes. The Roger Select also lets the hearing aid wear stream from your tv, meaning you no longer need to have that volume level at its highest.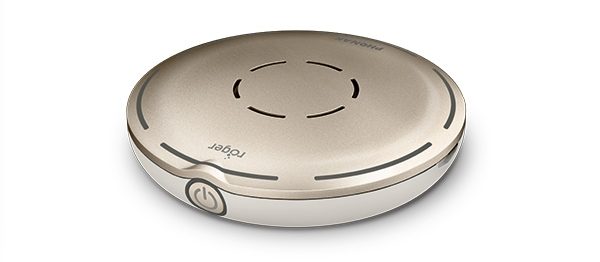 Finally, the Roger Table Mic II is almost the same thing as the Roger Select but is best used in professional meetings. If you're having a large meeting, you can connect a few different mics to enhance hearing for those at multiple ends of the table. And with 15 percent of adults experiencing some kind of hearing loss, there's a good chance someone in that meeting will benefit from the table mic.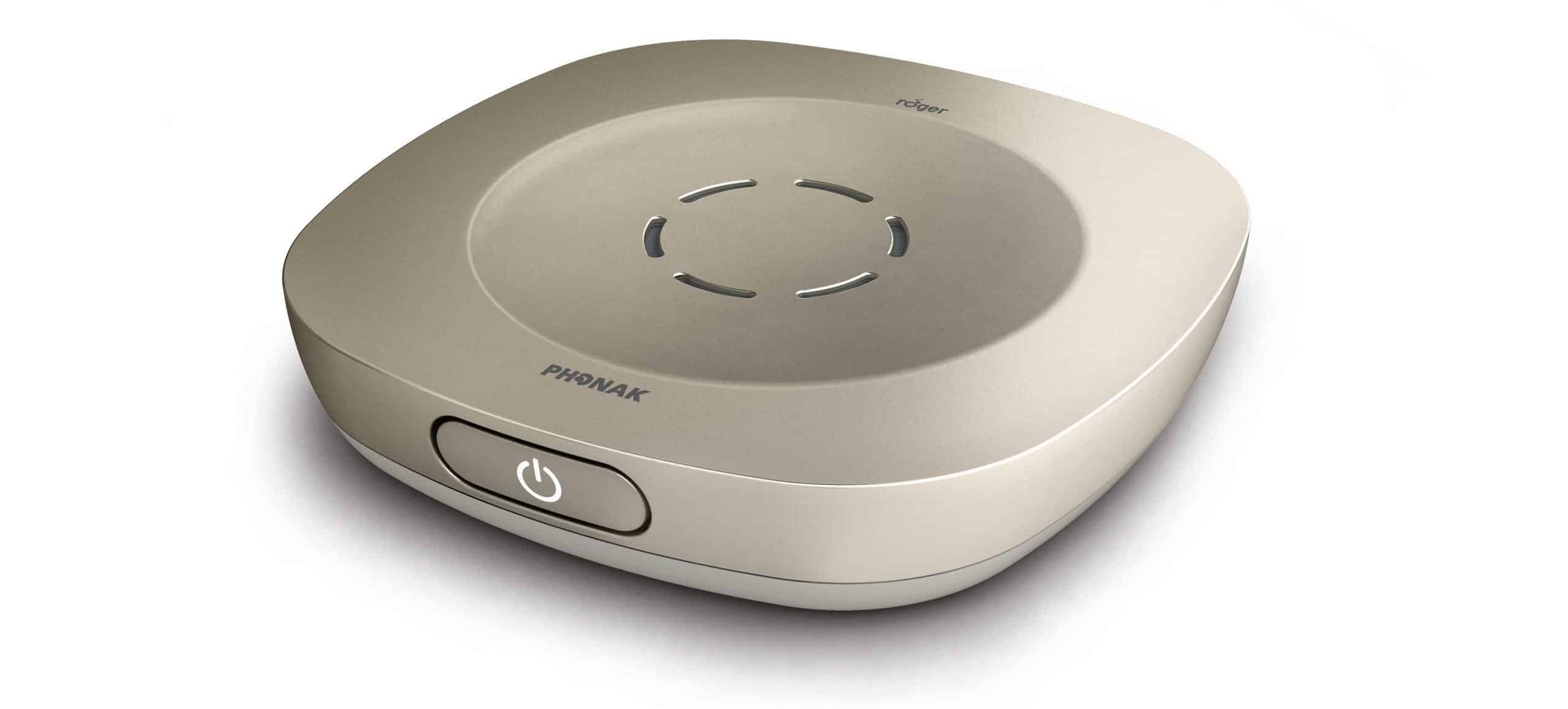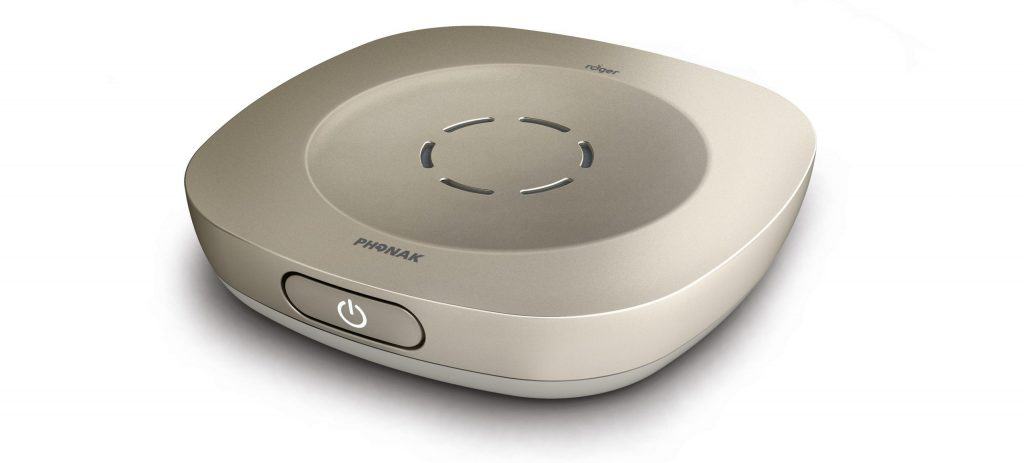 Phonak also has the PartnerMic, which is a remote microphone, the TV Connector, which allows you to stream television or music through your hearing aids, and the remote control, which allows you to discreetly adjust the volume.
Beltone also provides a handful of accessories to go with their variety of hearing aids, including microphones, remotes, and television links. The Beltone myPal Micro and Pro are portable mics that the hearing aid wearer can hand to the person speaking to improve noisy environments' hearing conditions.
Next, the Beltone Line TV Link 2 connects to your television, computer, or entertainment system so you can stream the sound directly to your hearing aids. And the Beltone Remote Control and Remote Control 2 are discrete remotes that allow the wearer to adjust the sound on the hearing aids. The second version offers a few more features, like the ability to change the volume in just one of the hearing aids if needed.
Keep in Mind: If you want to stream television through your hearing aids, you need to buy the Beltone Live Link 2 accessory or the Phonak TV Connector.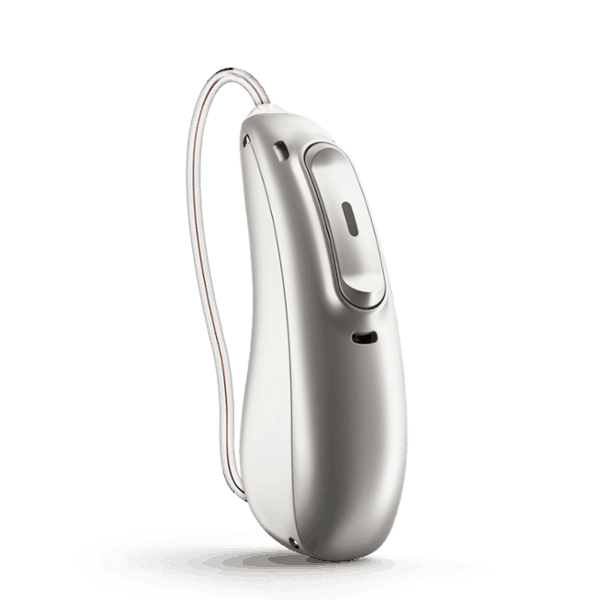 Phonak and Beltone Special Features
Phonak and Beltone both offer a variety of features when it comes to their hearing aids. And because they are both higher-end companies, they have very similar special features, like noise cancellation, smartphone apps, and options for those with severe or profound hearing loss.
Some other Phonak features include:
Rechargeable batteries
Tinnitus therapies
Bluetooth connectivity
Optional remote microphones
Optional remote controls
Because of Beltone's custom options, the company offers a variety of different features, some of which include:
Feedback cancellation
Ear to ear synchronization
Wind noise reduction
Automatic volume control
Gradual hearing aid sound adaption
FYI: Beltone offers a variety of styles, all of which have different features. For those looking for custom hearing aids, Beltone offers the most options.
Phonak and Beltone Costs
Neither company offers the pricing online. Instead, you need to call to find out how much the hearing aids cost. You can also find out pricing through an approved vendor. That being said, both companies are on the pricier side. For less expensive hearing aids, check out our most affordable hearing aids roundup.
Phonak and Beltone Returns and Warranties
You can't buy either Phonak or Beltone hearing aids online, meaning you need to visit an approved vendor or audiologist to purchase a pair. Once you get a pair, you have thirty days to try them out. If you decide they don't work at any point during those 30 days, you can return the hearing aids to both Phonak and Beltone.
And when it comes to warranty, both companies offer a one-year warranty. Therefore, if something goes wrong in those first 365 days, the companies have you covered.
Our Favorite
It's tough to pick a favorite between these two companies since they are both high-end. And because there are several different types of hearing loss and many high-quality hearing aids on the market, you need to take into account your personal needs and preferences when picking a hearing aid.
Phonak is one of our top choices for severe hearing loss and is the better choice if you're on a budget. But if the cost doesn't matter and you want something a little more custom with all the bells and whistles, Beltone may be the way to go.
All that being said, you can't go wrong with whichever pair you choose and will have some seriously improved hearing with the use of either Phonak or Beltone hearing aids.