Hearing aids are increasingly incorporating smart technology, giving you more convenience and customization when it comes to tailoring a solution that fits your specific needs. However, these advanced smart options are not yet standard, and most insurance companies are still reluctant to pay for anything but the most basic hearing aids, that is, those without smart features. Therefore, it is important to consider your choices carefully before you make a buying decision.
ReSound and Phonak are both well-established companies in the field of audiology. Each offers devices with smart features and more simple and affordable hearing solutions.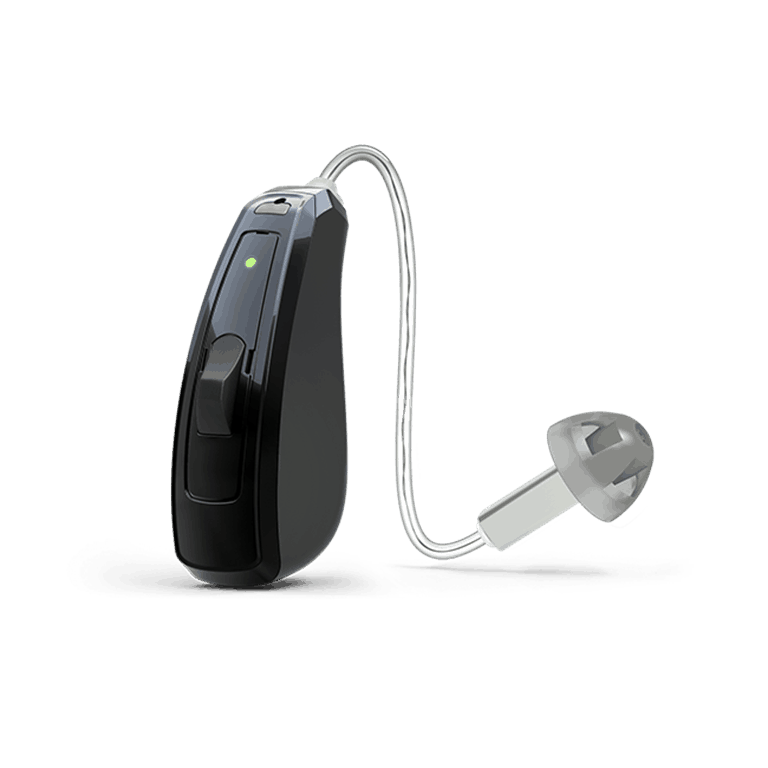 History
ReSound is headquartered in Denmark and has been producing hearing aids since 1943. Part of the international GN Group, ReSound has a presence in more than 80 countries worldwide. ReSound broke new ground by introducing the first Made for Apple hearing aid, featuring the capability to stream stereo sound directly from your iOS device. Another innovation by ReSound was the first hearing aid with direct connectivity with the included 2.4 GHz technology.
Phonak's history parallels that of ReSound's in several significant ways. Like ReSound, Phonak has a worldwide presence, represented in over 100 countries. Similarly, its roots are in Europe, specifically Switzerland. Additionally, Phonak has been an innovator on the cutting edge of technology. For example, it was the first hearing aid manufacturer to release a fully invisible hearing aid and offer solutions for single-sided hearing loss.
Pricing
Medical-grade hearing aids are medical devices that need to be individually fitted and calibrated by an audiologist. With that said, pricing will vary greatly, depending upon the model recommended to you by your hearing healthcare provider. With that said, we can provide you with a general range in terms of pricing.
Generally speaking, ReSound hearing aids will run you about $1,699-$3,358 per pair. The more recent ReSound models –– ReSound ONE, for example –– feature heightened speech focus, rechargeable batteries, and Bluetooth connectivity, among other useful tools. That said, these features will make a hearing aid more expensive.
Phonak brand hearing aids tend to be more expensive than ReSound hearing aids. There are no prices under $1,000 listed for Phonak hearing aids. Prices generally range from $1,000 to $3,000. The most affordable Phonak model is the Naida B, listed from $1,049 to $2,299. The most expensive is the Audeo Paradise, which can cost upwards of $6,000 per pair.
Features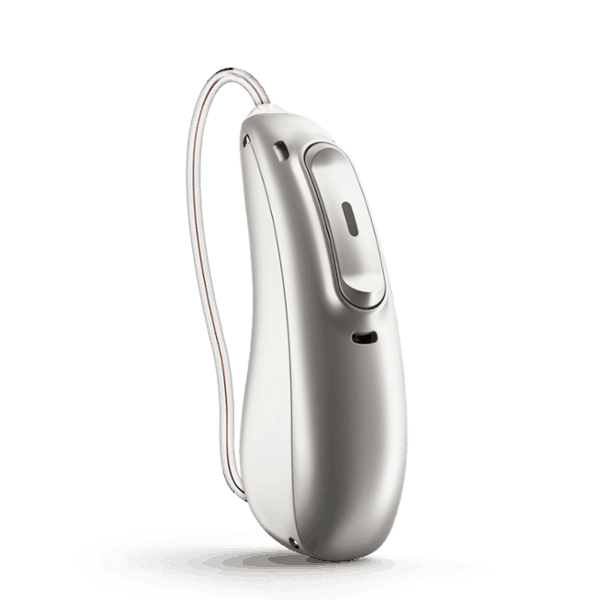 In terms of features, ReSound and Phonak offer relatively similar devices. While each provider has several models of hearing aids –– not to mention models from prior years –– they mostly cover the same territory. Both companies have hearing aids with:
ReSound's most advanced model, ReSound ONE, boast highly natural sound reproduction. By using the unique ear shape of the wearer, this hearing aid allows you to hear sounds as they are with limited distortion. It also has wind reduction for better speech understanding.
Phonak's most recent model, Audeo Paradise, can pair with up to eight Bluetooth devices at once, making it ideal for the plugged-in user who wants to switch from hearing their iPhone to television. It also has motion sensors that can automatically adjust your microphones based on your location.
Choosing Your Hearing Aid
When buying a hearing aid, if your main consideration is price, ReSound hearing aids may be a better option as they may be less expensive. However, they also offer less selection. If you want a greater variety from which to choose, Phonak may be the better choice. Phonak also has a contract with the VA to provide certain products to veterans for free or at a reduced cost, so you might wish to choose Phonak if you served in the Armed Forces.
If you're torn between these two providers, then your best bet is to pay a visit to your local hearing healthcare provider. They'll be able to administer a hearing test and recommend which device is best for you.