If you've ever looked into hearing aids, then you've likely figured out that there's an overwhelming number of options to choose from. Two of our favorite hearing aid manufacturers—Phonak and Starkey—offer a wide range of solutions for those with hearing loss. To help you narrow down your choices, we've compiled this comparison, helping you figure out which provider is right for your needs.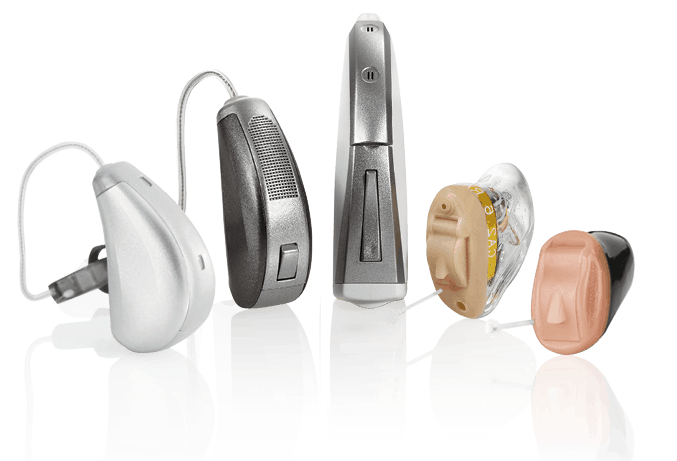 Phonak and Starkey Similarities
Owned by the Swiss hearing company, Sonova, Phonak is one of the largest manufacturers of hearing aids. They provide a wide range of hearing solutions, including hearing aids for those with tinnitus, single-sided deafness, and even profound hearing loss.
Starkey, based in Minnesota, is the only American-owned global manufacturer of hearing aids. Their hearing aids—ranging from high-tech behind-the-ear styles to custom fit completely in-ear models—feature stellar sound quality and smartphone compatibility.
Both Starkey and Phonak offer the following:
Smartphone apps
Wireless remotes, headphones, and microphones
Rechargeable or disposable batteries
Custom fits
Tinnitus masking
Solutions for severe to profound hearing loss
30-day trials
Bluetooth connectivity
Key Features
In terms of features, Phonak and Starkey are fairly competitive. Phonak's Audéo Paradise, their most advanced model, is ideal for any level of hearing loss, from mild to profound. With direct connectivity to iOS and Android devices, you can adjust your hearing aid settings without having to remove them from your ear. Additionally, the Audéo Paradise features motion sensors that can automatically adjust sound levels based on one's location.
Starkey's newest model, the Livio Edge AI, features advanced artificial intelligence built into its design. Its artificial intelligence allows it to better suppress background noise, boost speech sounds, and connect easily to Bluetooth accessories.
While the features will mostly differ based on which model you choose, both companies offer stellar sound quality and dependability.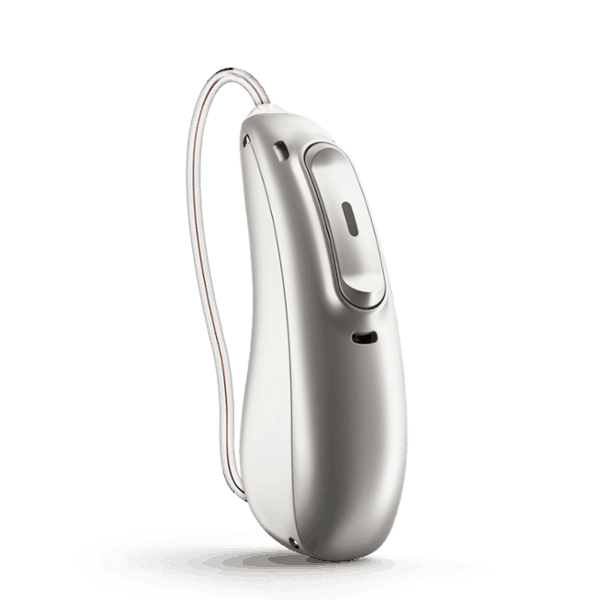 Customer Service
Both Phonak and Starkey offer extensive customer resources on their websites, including FAQs, tutorials, and digital support. Phonak takes it one step further by offering a dedicated support smartphone app that can provide guidance regarding maintenance and use of one's hearing aids. Starkey offers a similar app.
Costs and Pricing
Both Phonak and Starkey hearing aids must be purchased from a third-party retailer, most often a hearing healthcare professional. Unlike direct-to-consumer hearing aids, Starkey and Phonak aids require an in-person hearing evaluation and fitting. Because of this, their prices will vary depending on where you go.
Generally speaking, Phonak hearing aids will range from $1,400-$3,800 per device. Starkey hearing aids will run you around $1,800-$4,000 per device, making them relatively comparable in this regard.
Our Choice
While Phonak hearing aids are slightly less expensive than those from Starkey, the difference is practically negligible. Our recommendation? If you're looking to purchase a hearing aid from either of these companies, you'll want to start by visiting a hearing healthcare professional.