ReSound and Oticon are two companies that produce some of the most advanced hearing aids out there. But which one of these brands is right for you?
Take a look as we break down the differences between ReSound and Oticon hearing aids and run through the benefits of each company.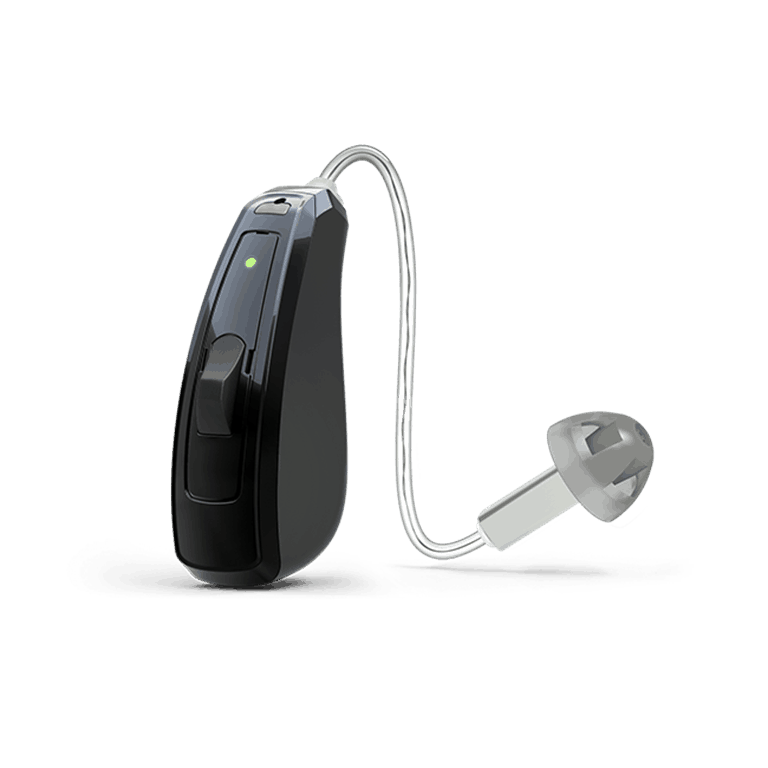 ReSound vs Oticon at a Glance
Both ReSound and Oticon have a long history of making hearing aids. You can trust each of them to be reliable and to produce a high-quality product. They do, however, have slightly different priorities. Oticon goes to great lengths to provide tons of customization options and lots of different kinds of hearing aids. This allows you to hand-pick the hearing aid that matches your needs exactly.
On the other hand, ReSound strives to make its hearing aids both accessible and functional. There are many pieces of technology that can only be found in ReSound devices such as made-for-iPhone technology. Which company is right for you will depend on your specific needs.
ReSound Features
ReSound hearing aids come in many different styles, from behind-the-ear styles to hearing aids that fit invisibly in the ear canal. Two pieces of technology that really make ReSound hearing aids stand out are Spatial Sense Technology and 360-degree sound. Together, these aim to mimic a more natural type of hearing. The 360-degree sound makes it possible to hear in all directions without turning your head. Spatial Sense Technology makes it easier to tell which direction sounds are coming from, as the human ear is normally able to distinguish.
ReSound also has a vast library of different apps and accessories to enhance your hearing aid usage further. The accessories include microphones, streamers, and more. ReSound's apps also allow you to track the hearing aid's battery and change its volume, so you can make adjustments without seeing a specialist. The hearing aids are equipped with Bluetooth connectivity, which lets you stream the sounds of your TV or phone directly to the aid.
Oticon Features
Oticon generally has more options when choosing the style and model of your hearing aid. Oticon hearing aids come in all the same styles as ReSound, but with more model options as well, which increases your choices exponentially. A huge aspect that sets Oticon apart is its commitment to catering to different needs. For example, they offer hearing aids for tinnitus and hearing aids for severe hearing loss.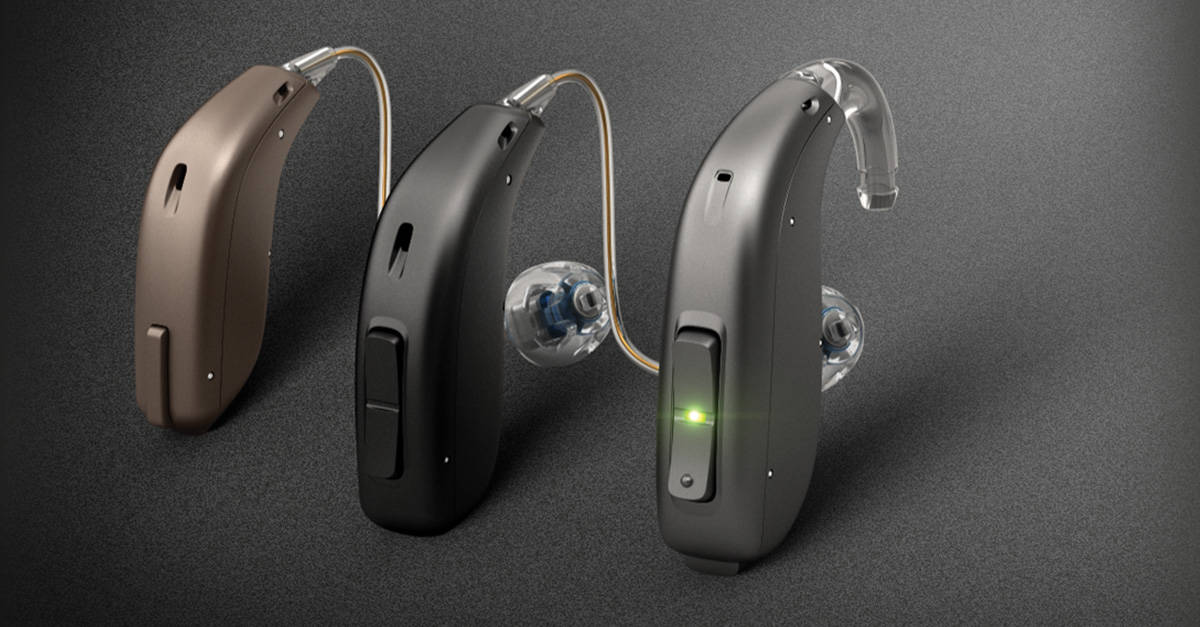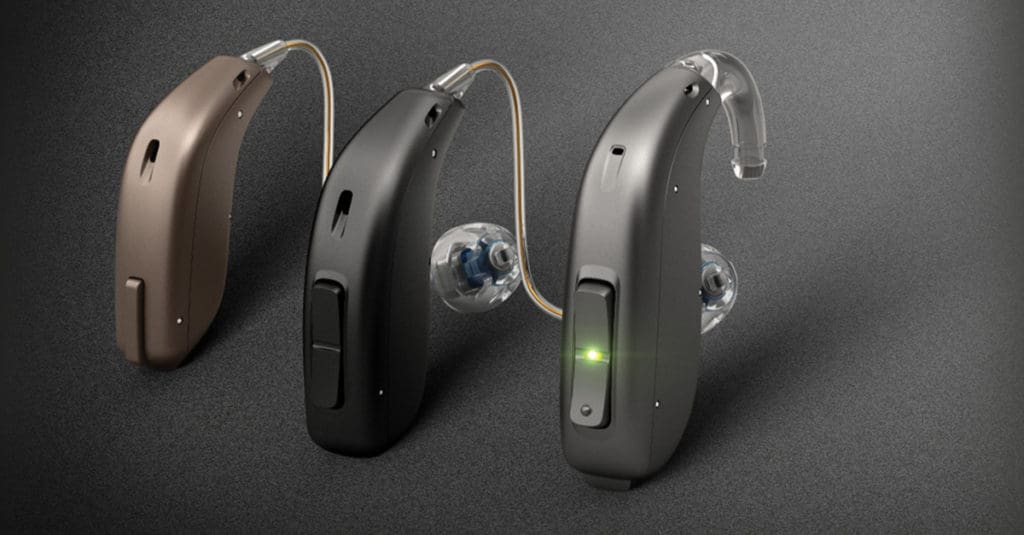 Oticon has the same Bluetooth technology as ReSound, although Oticon claims to be the first to implement it. Oticon also has a dedicated app, which is lacking some of the features of ReSound's app but also has other features that Resound's app lacks. For instance, the Oticon app can control different home functions, such as lights or locks. Oticon also implements HearingFitness technology, which tracks your hearing aid usage.
Support
Both these companies offer extensive support options. With either ReSound or Oticon, you will find online support and a phone line that offers help when you need it. ReSound's support is slightly better, as it also has online videos to demonstrate how to fix common problems.
Pricing
When it comes to price, there is one clear winner: ReSound. Make no mistake, however; both of these hearing aid brands are on the more expensive side. With ReSound, you should expect something in the range of $1,000 to $3,000. Oticon's prices range from $1,175 to $3,810. Keep in mind that your health insurance may be able to cover a portion of the cost, but if price is an important aspect to you, ReSound's prices are usually lower.
Our Pick
Since neither Oticon nor ReSound can be purchased online, your first step should be to make an appointment with a hearing healthcare provider. They will be able to evaluate your particular type of hearing loss, suggest appropriate hearing aids, and even fit them to your ears.
With all this information in mind, you can make the best decision possible. If you value many hearing aid options, consider Oticon, and if you value the high function of your hearing aid, then consider ReSound.
To learn more about hearing aids, be sure to check out my helpful lists and guides: