Damaged hearing can make life difficult. Fortunately, there are plenty of hearing aid options to choose from. The embarrassment and awkwardness that comes from asking people to repeat their words or choosing to ignore them altogether can be a thing of the past with the right pair of hearing aids.
In this guide, we'll help you differentiate between two of the industry's top contenders to help you decide if Oticon or Widex hearing aids are right for you.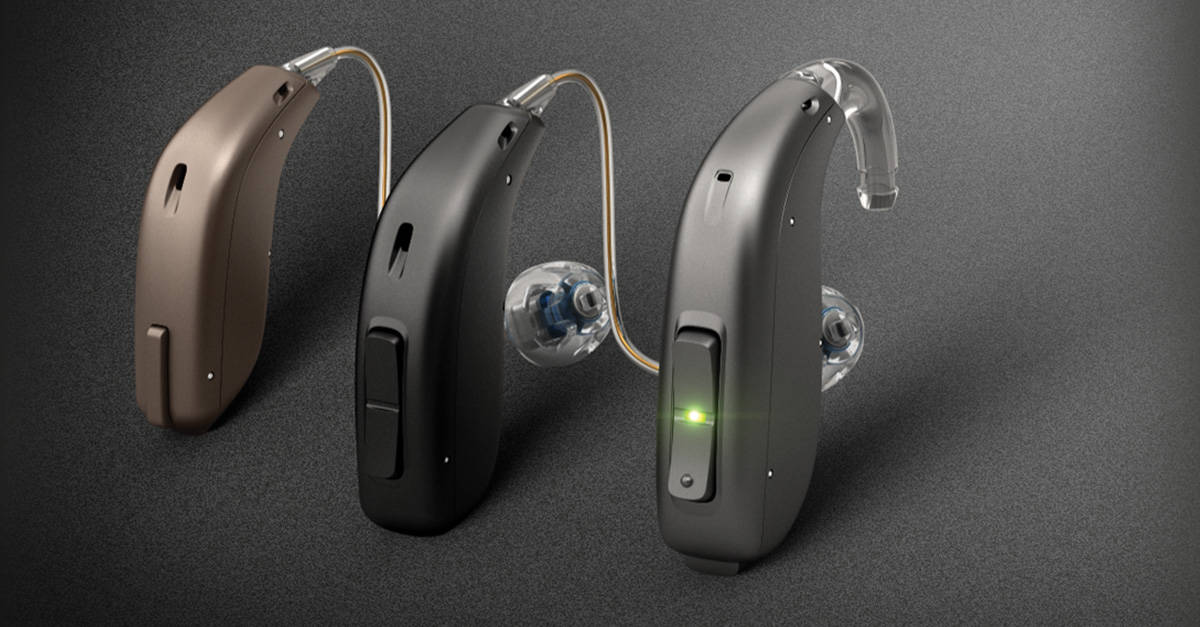 Oticon and Widex Similarities
At first, these two brands look the same. The truth, however, is that each uses distinctive technology and offers different features. Both brands have operated for decades and boast strong leadership in the industry.
Oticon is widely known as a solid brand that helps individuals hear better and clearer. The brand first started business in 1904 when the owner wanted his wife to be able to hear clearly again. Since that time, the company has evolved and become a forerunner in the industry.
Widex is one of the world's top hearing aid manufacturers and is based in Denmark. Established in 1956, this company is younger than Oticon but experienced a huge boost in the 1990s and now distributes products in over 100 countries worldwide. The brand is also known for using fuel cell technology for better batteries that last longer.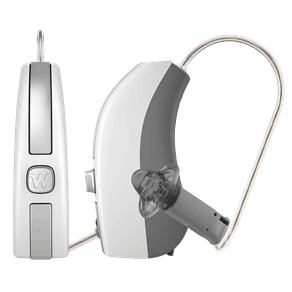 Types of Hearing Aids
With both brands, there are many hearing aid options to choose from. There are both behind-the-ear and in-the-ear models. The model you choose depends on your level of hearing loss, your budget, and which ones suit you best. If you are interested in certain features, be sure to tell your audiologist, so he or she can help you decide which hearing aid best meets your needs.
Advanced Technology Features
One thing that sets these two brands apart from the competition is the range of technology that goes into making their hearing aids work. Both Oticon and Widex have devices with tinnitus therapies, smartphone apps, and Bluetooth capabilities. They also have certain hearing aids that are designed for those with severe to profound hearing loss. With that said, there are some key differences.
Widex's most recent hearing aids feature made-for-iPhone technology. This allows your iPhone to pair with your hearing aids for easy adjustments; you can also use your phone as a microphone for your hearing aids. Their Moment hearing aids feature advanced sound processing that allows you to hear sounds in a surprisingly natural manner.
Oticon's most recent model, the Oticon More, features direct streaming to both iPhones and Android devices. This rechargeable hearing aid also has Oticon's BrainHearing technology, which provides more sound to your brain, resulting in better speech understanding for the wearer.
Customer Service
When you choose hearing aids from either of these brands, you are not alone. Oticon offers online support and a downloadable instruction manual to help you solve any issues. There are also call centers that offer help and are located across the country for your convenience.
Widex apps allow you to ask questions and view easy tutorials. On top of that, a representative can help you find the closest repair location if your hearing aids require maintenance. There's even a number you can contact if you have issues regarding Bluetooth technology.
Pricing
The cost can be a deciding factor for many people. The price of both Oticon and Widex hearing aids varies based on several factors such as the type of hearing loss you have, optional features, the hearing aid model, and even your physical location. Your insurance may cover some of the costs, depending on your plan.
The average starting price for both brands' most basic models is around $1,200. The best way to determine the cost, however, is to visit a hearing specialist. This person can help you decide which hearing aid is right for you, explain the features of the various models, and inform you of the cost based on the factors listed above.
Choosing Your Hearing Aids
Hearing loss can have a huge impact on your daily life, but it's not the end of the road for you. Purchasing hearing aids can help you live a full life without missing out on any important conversations or mishearing things.
Choosing the right hearing aid can be a long and time-consuming process without a helping hand to assist you. With a little research into popular manufacturers, such as Oticon and Widex, however, you can make an informed decision about which one is right for you.