Cox Landline
What We Like ↓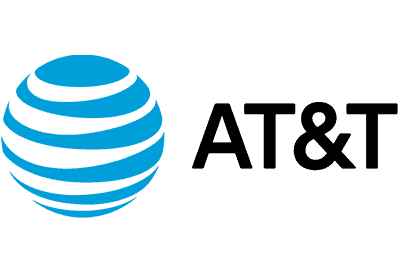 AT&T Landline
What We Like ↓


Verizon Fios Landline
What We Like ↓
A landline allows people to make calls through a telephone hooked up to a wire, cable, or modem in their home. Home phone service is reliable, secure, and provides excellent call quality. While cell phones can cut out or otherwise lose service, landline phones are inexpensive and have much more reliable connections for those who want to stay in touch with loved ones.
Benefits of Landline Service
Landline phone service provides security that cell phones, with sometimes unreliable connections, do not. Landline phones do not run out of battery like cellular devices. Often, landline phone service is less expensive than a cellular plan, especially when bundled with other services like cable television and the internet.
Landline phone service is especially important in case of an emergency. Home phone service automatically provides emergency responders with your address and integrates with home security systems. Medical alert systems often call for help through landline phone service. Even if someone can not reach a phone they can still call for help in an emergency situation such as a fall.
The landline provides a much more secure and direct connection to emergency personnel using enhanced 911 service that provides responders with your phone number and address. A client of mine once fell in the shower and used her fall detection button to get in touch with me immediately through her landline connection. Afterward, she told me her landline phone improved her sense of independence when she was home alone.
Who Provides Landline Service in My Area?
According to the National Center for Health Statistics, roughly 45% of US households have home phone service. There are many home phone options available nationwide but it can be hard to figure out what company serves your area. Typically, the state or local government lists home phone service providers in the area on their website. If that doesn't work, a simple web search for your city and state plus "home phone service" will populate a list of telephone service providers to choose from.
If you're still unsure, ask a local friend or loved one what service they use. Word-of-mouth recommendations can help you find the service that meets your needs and budget.
How to Get Free Landline Service
The government may provide free landline service to low-income households or other qualifying individuals. The federal Lifeline Program provides discounted phone and internet service to those who need the security of a phone line but can not afford the price. This service is available to individuals on federal assistance programs such as Medicaid. The Federal Communications Commission (FCC) website allows users to search for phone providers that provide Lifeline Program discounts in their area. If you believe to be eligible for this program, the FCC can help guide you to free or else much more affordable landline phone service.
Pro Tip: The Lifeline Program only offers free or discounted service for either internet or phone service, though not both.
Discounts
Some services, such as AT&T, offer senior discounts in some states. This information can be hard to find online, so make sure to ask a representative and do your research before ordering a service. Otherwise, you may bundle landline phone service with other products such as cable TV and internet service for further discounts. The more products you order, the less expensive the package becomes.
The Best Landline Service of 2021
What We Like Most:

Inexpensive monthly plan
30-day free trial
Crisp HD audio
Robocall blocking

Overview

Cox offers home phone service plans for a reasonable price. While Cox requires a 24-month contract, there is a 30 day trial period where subscribers may cancel free of charge.

Cox home phone service is delivered through a digital network, similar to how WiFi internet works, though subscribers do not need an existing internet connection to sign up. This advanced connection improves enhanced call quality which accounts for fewer dropped calls and crystal clear audio. Cox also provides all the necessary equipment to set up the voice network in your house and it'll work with your existing telephone.

What makes Cox stand out is their excellent customer support. This allows subscribers to set up all the necessary equipment themselves with step-by-step instructions. In addition to technical support over the phone, Cox also offers troubleshooting guides and videos for everything from accessing voicemail to calling problems.

Cost: Starts at $30 per month

Contracts: 24 months with a thirty-day free trial period

Extras

Cox offers an international calling plan for an extra $2.99 per month and allows for discounted rates on 80 percent of international destinations. This is great for those who have family abroad. If you don't want to sign up for an additional international calling plan, users automatically opt for a per-minute call rate.

Pro Tip: Landline phones are often less expensive than cell phones for international calls, making them perfect for those who speak to relatives or friends in other countries.

Pros

Visual voicemail that allows users to check their voicemail online and receive transcripts of voicemails via email
HD audio provides crisp, clear sound for those who may be hard-of-hearing.
24/7 customer support
The simultaneous ring feature allows for calls to ring on a smartphone when you're on the go is included free of charge
Robocalls are automatically blocked

Cons

Directory Assistance is not included and has a hefty $2.49 charge per call
Cox does not offer Lifeline Program service in most areas

What We Like Most:

A large selection of customizable plans
Discounts for low-income individuals
Low-cost international packages
Marketplace for equipment and accessories

Overview

AT&T offers home phone service nationwide. Service is available at four pricing tiers based on the coverage and features ordered. This base pricing includes any fees, taxes, or other surcharges for service. Consumers may also purchase additional long-distance plans at three tiers depending on usage.

AT&T offers many popular call features that users may choose from including caller ID, call waiting, anonymous call rejection, and call blocking. In addition, a vast marketplace allows users to purchase a variety of telephones and accessories at a discounted price. AT&T also provides bundled plans with DirecTV satellite television service and internet packages.

Cost: The following chart breaks down AT&T landline service. Prices may vary depending on where you live:

AT&T Landline Pricing

Plan Name
Cost
Features
Standard Home Phone Service
$33 per month
Complete Choice® Basic
$40 per month

Unlimited local calling
Caller ID
Call waiting

Complete Choice® Enhanced
$46 per month

Unlimited local calling
Eleven call features including anonymous call rejection, call block, call forwarding, call return, call trace, call waiting, caller ID block, repeat dialing, and speed dialing

All Distance® Package
$68 per month

Unlimited local calling
Unlimited nationwide long-distance calling
Eleven call features including anonymous call rejection, call block, call forwarding, call return, call trace, call waiting, caller ID block, repeat dialing, and speed dialing

Discounts

AT&T also offers Lifeline Program discounts that may discount your monthly phone bill by $5.25 depending on income or participation in federal assistance programs like food stamps, Medicaid, or certain veteran programs. Some applicants are eligible for an installation fee credit as well. Program eligibility and details depend on what state you live in so check the fine print before you sign up.

Pro Tip: Seniors living in Michigan may receive an additional monthly discount at AT&T.

Contract: 24 month contract.

Extras

AT&T offers packages for those who need to frequently make international or long-distance calls:

The AT&T One Rate Nationwide℠ Advantage add-on costs $7.99 per month and allows for international calls at a flat-rate of 7 cents per minute.
Two other packages ranging from $2.99 per month and $6.99 per month include flat rates that fluctuate depending on the country called.
For those who call Canadian numbers frequently, the AT&T Unlimited Canada Calling Plus℠ plan includes unlimited calling to Canada.

Pros

Discounts available for those on federal assistance programs
International call discount packages
Anonymous call rejection and other screening services to cut down on robocalls
Many bundled options with internet and TV service

Cons

Monthly plans can be pricey
Required installation fees
Termination fees may be required for those who choose to discontinue service

What We Like Most:

Easy international calling
Budget-friendly rate
Low-income discounts available
Voicemail options are accessible and easy-to-use

Overview

Verizon Fios home phone service is a cost-effective option for those who want to bundle service with their existing internet or cable TV packages. Home phone service is only available bundled with another service.

However, you get a lot of bang for your buck if you decide to go with Verizon. The Fios Digital Voice Unlimited Plan includes unlimited local and long-distance calling to the United States and includes international calling to Mexico, Canada, China, the United Kingdom, and South Korea. Service includes twenty additional calling features and an online tool where users can set up their phone profiles and listen to voicemails from anywhere.

Verizon customers can also apply for a Lifeline Program discount for qualified customers. Depending on where you live, you may be eligible for discounts on home phone service or a Verizon bundle.

Cost: $20 per month (in addition to internet or cable TV service)

Contract: 24 months depending on the bundle ordered

Extras

Verizon offers two international calling plans:

The World Plan 500 is anywhere from $14.99 per month to $19.99 per month based on your bundle. This includes up to 500 minutes per month of international calls to 120 countries.
The World Plan 300 plan is anywhere from $10 to $15 extra per month based on your bundle. This includes up to 300 minutes per month of international calls to 120 countries.

Verizon Fios has online resources to view call history, check voicemail, and the service even allows people to place a call from anywhere using their internet connection. If you have a TV, you may call people through your Fios TV cable box using voice-operated controls. Verizon is a good option for those with mobility or dexterity issues.

Pros

Flat rates for international calls
VoIP service provides clear audio and excellent connections
Advanced online call features
14 calling features that integrate with all your devices

Cons

Only available bundled with internet or TV service
Long contracts with high termination fees

What We Like Most:

No contracts
Inexpensive add-on features
28 calling features
No hidden fees

Overview

Spectrum Voice is one of my favorite providers because it has no contracts or hidden fees. Their website and resources are easy-to-navigate and the company prides itself on its transparent pricing and information. Best of all, Spectrum will even buy qualified customers out of their contract to switch over.!

Spectrum home phone service is only available bundled with either internet, TV, or both. Depending on where you live, bundles start at $59.99 per month which is a good price for more comprehensive service. While there are no senior-specific discounts, Spectrum does offer the Spectrum Internet Assist program which offers high-speed internet at a discount to qualifying customers. If you're ordering internet as well as home phone service, this can lower your monthly pricing. Spectrum does participate in the Lifeline Program but only in California and New York.

Spectrum offers a whopping 28 features with their service. My favorite is the "call guard" service. In 2019, phone calls accounted for the number one method scammers used to steal personal information. Call guard not only blocks robocalls but lists suspicious numbers with a spam risk filter so you can easily screen unwanted calls and avoid identity theft. If you order cable TV, Spectrum also offers caller ID on your TV screen so you don't even have to get up to figure out who is calling.

Cost: Between $44.99 and $149.99 per month based on the bundle. Typically, home phone service accounts for a $9.99 addition to other bundled services.

Contract: None

Extras

For $5 extra per month, users may make unlimited phone calls to landline and mobile phones in 70 countries. For a $60.00 one time fee, Spectrum will throw in an extra battery to provide phone service in the event of a blackout. This battery is especially critical for those with a medical alert device connected to their landline service so the connection is not severed in the event of a power outage.

Pros

Inexpensive bundles
No contracts
Low rates for international calls
Battery-backup available

Cons

Service only offered bundled with internet or cable TV
Limited discounts available

What We Like Most:

30-day money-back guarantee
Enhanced 911 service
In-person installation available
Low monthly rates

Overview

Xfinity offers unlimited nationwide calling in select areas. Their basic plan starts at $30 per month with no contract required. This plan includes nationwide calling, call waiting, and caller ID. Xfinity also forwards home calls to a smartphone so you may take calls from anywhere. Xfinity's more expensive service costs $44.95 per month and includes unlimited international calling to certain countries such as Canada, Mexico, China, India, Puerto Rico, and South Korea.

Pro Tip: Xfinity also allows you to bundle phone with internet and TV if you need those services as well.

The service offers a 30-day trial period so you may get a refund if you do not like Xfinity. If you aren't sure about signing up for home phone service, Xfinity may be the service for you as it is inexpensive and the money-back guarantee lowers the risk of trying out their service.

Cost: Starts at $30 per month.

Contract: None

Extras

Xfinity offers stellar 24/7 customer support and security updates. 11 percent of 911 calls made by seniors are fall-related. Luckily, Xfinity supports enhanced 911 service so your location is automatically sent to emergency personnel during a call. Additionally, a backup battery is available for purchase to provide up to eight hours of phone service during a power outage.

Self-installation is available if you want a contact-free installation. For less tech-savvy customers, Xfinity also offers in-person installation for an extra charge. Appointment windows are available seven days a week.

Pros

$150 Gift cards may be available upon sign-up
No contracts
Unlimited international calling
HD audio

Cons

Base rates don't include taxes, fees, or installation charges
Limited nationwide coverage
Recap
There are a plethora of landline options that provide security, peace-of-mind, and reliable connections for your home. Landline service provides my clients with a greater sense of independence knowing their call will not drop and that landlines provide emergency responders with an address even if the caller cannot talk. Landline phones also offer enhanced protection against scam calls and have low rates for international calls.
Keep in mind that prices and availability vary depending on where you live. Often, landline providers have discounts and lifeline program availability so you may trim your monthly rate depending on your eligibility. No matter your needs or concerns, there is a landline provider for you.