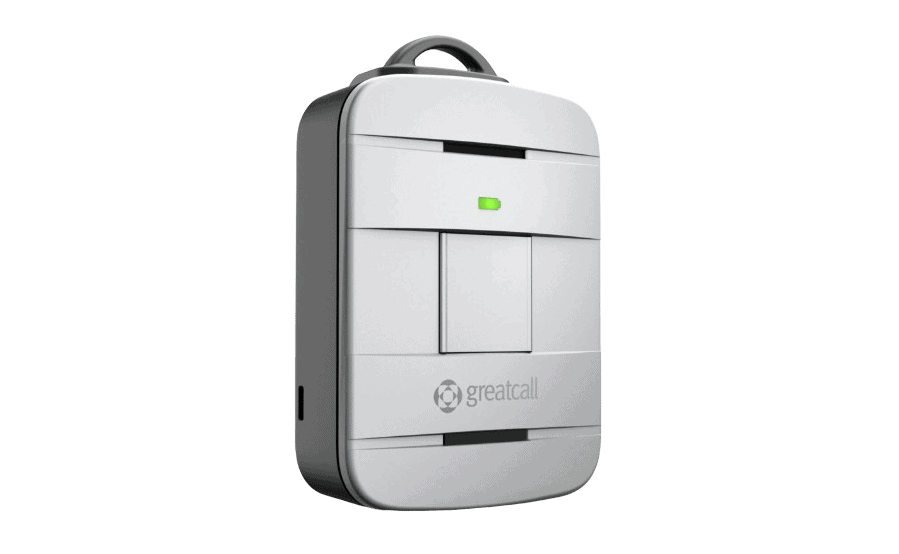 GreatCall Lively Medical Alert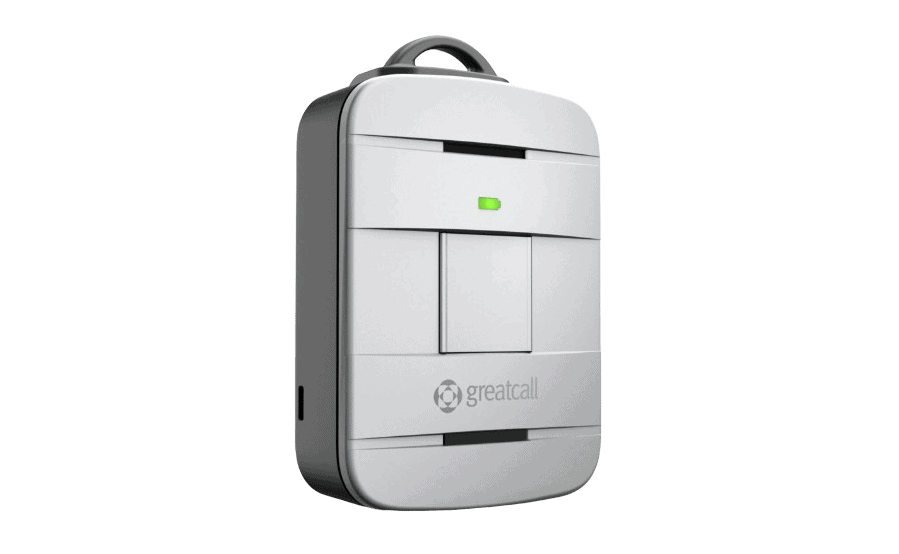 ***
UPDATE
: We are aware of a recall on the updated GreatCall Lively, which means it is currently out of stock- this information will be updated when it becomes available again. Looking for another medical alert option? Check out the 
list of top medical alerts here
.
Well-known amongst care professionals, GreatCall is a company headquartered in California with over 15 years of producing quality medical alert systems. They offer 24/7 professional surveillance at home and on the go, landline not required. GreatCall offers some of the fastest call response times. Additionally, their base package is super affordable, and their subscription plans come with US-based customer support and highly trained emergency response operators.
Read on to learn about the many features and benefits of GreatCall. This rundown will also help you understand the company's medical alert system options and how to choose the right device for the needs of each user. Additionally, I'll give you a sneak-peek into how GreatCall stacks up against the competition.
Unique Features of GreatCall
If you want a device that isn't at all restrictive in terms of its geographical range, GreatCall is a great fit. Their portable system, Lively Mobile Plus, is powered by Verizon Wireless and works almost anywhere in the USA. They also offer a unique smartwatch-like wearable that pairs with your smartphone to alert emergency responders in the event of an emergency.
GreatCall offers one of the fastest call response times – between 15 and 23 seconds. This is a phenomenal advantage, especially considering the average medical alert system takes a minute and a half to connect users to the call center agent. This level of efficiency is due to its U.S. based call center, owned and operated by GreatCall itself. By just pressing the button on the medical alert system, you can connect to the brand's service center. And if the button is pressed and held for 5 seconds, the user will be directly routed to 911 operators. This ability to instantly connect with the police, fire department, or ambulance is very unique to GreatCall, and really sets it apart from the competition.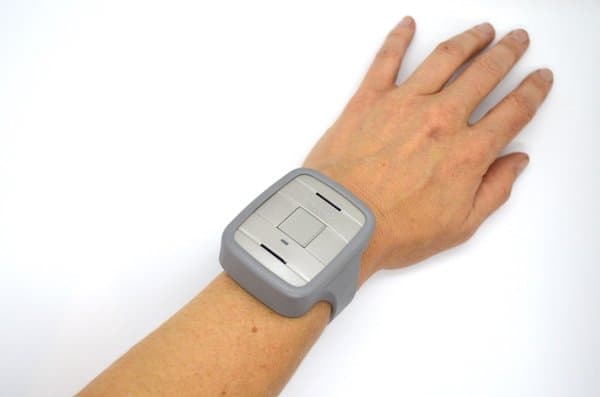 In case the button was pressed by mistake, and we know that's something that can easily happen, the wearer can tell the call center agents that it was a false alert via the device's two-way speaker. This helps avoid unnecessary stress among caregivers, and it also saves the EMT's time for real emergencies.
Another wonderful feature is GreatCall's free Urgent Care app. For non-emergency situations, the older adult can use this app to connect virtually with registered nurses and doctors who may even prescribe medications. A Merritt Hawkins report states it takes about 24 days to get the first appointment with a physician, so the Urgent Care app is a great way to shorten this time.
Finally, as a family caregiver, I recommend that you choose GreatCall's automatic fall detection feature, available with their Ultimate package. This is especially useful for times when the older adult is unable to press the button, after a fall. As the name of the feature suggests – the device sensors automatically detect falls and immediately connect the wearer with the monitoring center.
Quick Fact: GreatCall also has a range of Jitterbug smart and feature phones crafted specifically keeping in mind the auditory, visual and tactile needs of older adults.
How To Choose The Perfect GreatCall Medical Alert System For You
You may choose to buy GreatCall's devices either via their website or by calling their toll-free number. The systems can also be bought at some of the biggest online retailers such as Amazon, Walgreens and BestBuy. For those who prefer touching and seeing the product before purchasing it, you can also find GreatCall products at physical stores such as Best Buy and Rite Aid.
Both of GreatCall's medical alert options will need to be purchased (at a one time cost). Additionally, users need to pay a service charge every month.
The More You Know: If you are unhappy with GreatCall, you can return the device within 30 days for a full refund.
Know your GreatCall Systems
In a post-COVID world, older adults have been forced to self-isolate more than ever before. Since it's difficult for families to check in on them regularly, medical alert systems are worth every penny spent. Starting at $24.99 per month, GreatCall currently retails two medical alert systems.
Here is an overview of how the two products differ in terms of features and connectivity.
Overview of Key Features
GreatCall System
Lively Wearable2
Lively Mobile Plus
One time cost

Yes

Yes

Other features
Worn as a watch or necklace

Changeable Battery

Adjustable wristband

Step Tracker & Health Tips

Help Pendant or Wristband

Charging dock

Clip accessory

GPS

No

Yes

Two-way speaker

Yes

Yes

24/7 U.S. Based Monitoring

Yes

Yes

Unlimited 4G LTE Coverage

Yes

No

Fall Detection option

Yes

Yes
Note: AARP MEMBERS can save almost $60 per year when purchasing either the Preferred or Ultimate package.
Which MobileHelp System Is Right for Me?
About 76% of older adults believe that connected care technology is essential for their wellbeing at home. If you agree with this sentiment and are considering buying one of GreatCall's emergency care devices, it's important to understand their specific features. Here's an overview of what I liked and didn't like about the Lively Wearable2 and Lively Mobile Plus.
Lively Mobile Plus
This device comes with a two-way talk and a waterproof help button, belt clip, magnetic lanyard, and charging dock. Worn either as a pendant or a wristband, it connects to GreatCall's monitoring center through Verizon's cellular network.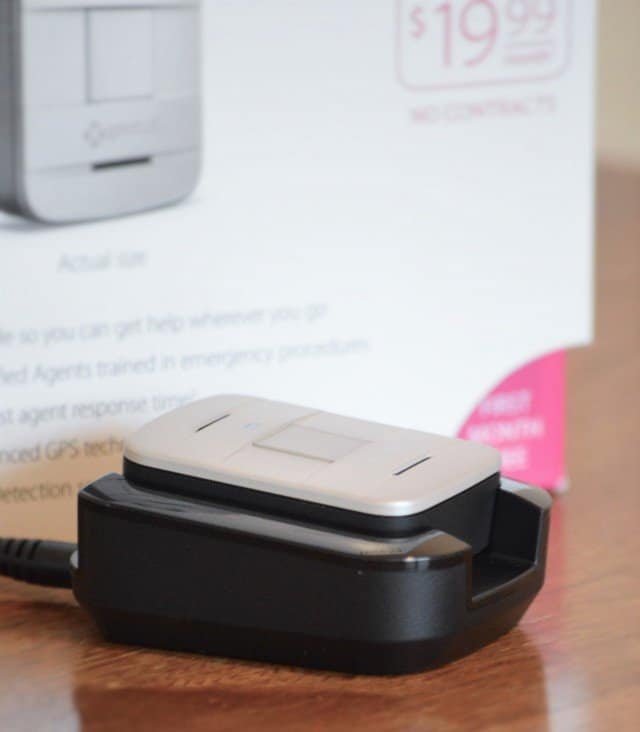 Pros: Of sturdy build and weighing just 1.98 oz, this silver device is a charming accessory to own. It also offers enhanced GPS accuracy which makes it easy to triangulate the location of the user in case of emergencies. What's more, this all-in-one device is really easy to install (no more than a few minutes), carry and use. For those who are not thrilled at the idea of charging their device every day, it would be useful to know that this system has a battery life of up to 80 hours.
Cons: The fall detection feature on the device has been acting up of late. Hence, in 2019, the company recalled these devices. But they resumed sales of the system after fixing the issue.
Lively Wearable2
Think of this as a smartwatch and emergency alert device rolled into one. Much like Lively Mobile, this two-way talk device is water-resistant and has the fall detection option. The primary difference is that this device needs to pair with a mobile phone in order to function. All users need to do is press the face of the device to get connected with the emergency response center. Then, you may use the synced phone to speak to the agents.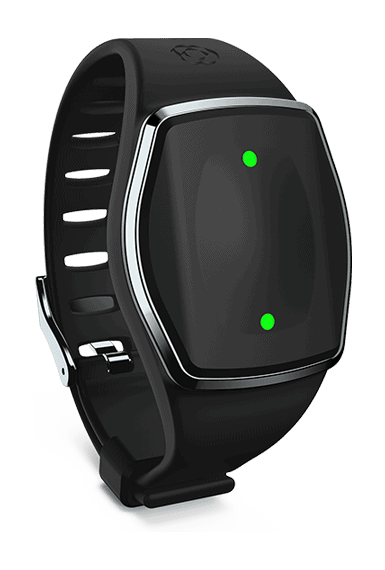 Pros: Because it looks like a smart watch, nobody needs to know that the older adult is wearing an emergency alert device. The battery is also changeable by the user and lasts about six months, so there is no need to worry about daily charging.
Cons: This system only offers fall detection only when connected to a lanyard. And, since it's not a standalone device, the user needs to have their mobile phone around to ensure that the device works.
It is important to remember that both products have a one-time cost of $49.99, aside from monthly subscriptions ranging from $24.99 to $39.99.
Choosing the Right GreatCall package
Every older adult is different. Some are more tech-savvy, and others are more prone to falls. Depending on the unique needs of the individual, GreatCall lets users choose from three monthly service packages, Basic, Preferred and Ultimate.
GreatCall Monitoring Options
| Feature/Service | Basic | Preferred | Ultimate |
| --- | --- | --- | --- |
| 5Star Service | Yes | Yes | Yes |
| Urgent Care | No | Yes | Yes |
| GreatCall Link | No | Yes | Yes |
| Fall Detection | No | No | Yes |
| Extended warranty | No | No | Yes |
| Cost | $24.99 | $29.99 | $39.99 |
Here's an overview of the features provided with each package.
5Star Service
Imagine if an older adult were to go for a walk outside and suddenly forget their way back. What would ordinarily be a stressful situation can be mitigated with the 5Star Service offered on every one of GreatCall's plans. With just a press of the button, you can connect to GreatCall's monitoring center. The wearer can communicate their reason for distress to these highly trained agents, via the device's two-way speaker.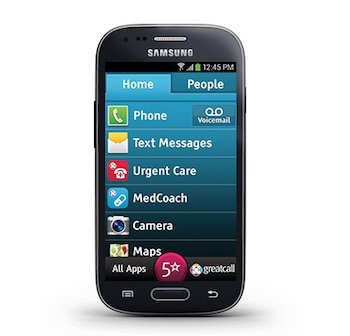 Once the agent assesses the situation, they will be able to locate the wearer with GPS technology and alert a family member, neighbor, or emergency service. Best of all, in case the user requires it, the agent will stay on call until help arrives.
Urgent Care App
Users who wish to quickly consult with registered doctors or nurses can simply use GreatCall's Urgent Care app for 24/7 access to medical advice. By addressing issues as they arise, at rates costing as low as $3.99 per call, this app reduces the risk of diseases progressing unchecked. This is another feature that is not commonly offered by most other medical alert brands.
GreatCall Link
For family members or caregivers who wish to keep tabs on the location of the older adult in their care, GreatCall's preferred and ultimate packages offer a free smartphone app. This app is compatible with both Android and iOS devices.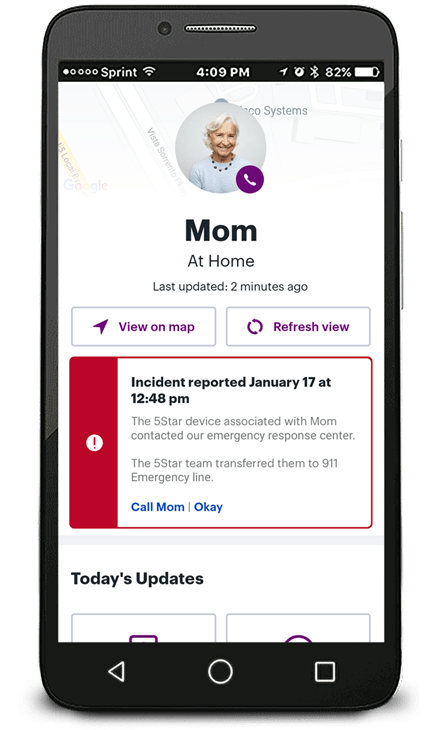 For the app to work, the wearer needs to give permission for their personal and device-related information to be shared with the caregiver. Once this is done, the app sends emergency alerts to the registered caregiver any time a fall happens or the button is pressed. It can also inform them about the device's battery status and the exact location of the older adult at any given time. Additionally, it has a support center featuring resources and tips for caregivers.
Fall Detection
Situations like a slip in the shower or missing a step are scary affairs, especially when it comes to older adults. Yet, the medical alert device is rendered useless if the wearer is unable to press the button and speak into it. But that's where the extra $10 a month for the 'Ultimate' subscription can really make a difference. By unlocking the fall detection feature within your device, without having to buy any additional equipment, the device automatically determines if a fall has happened and alerts the emergency response center. At a time when more than 27% of adults 60 and older are living alone, this feature is great to have.
Extended Warranty
Lively Mobile Plus comes with a free one year warranty that covers any manufacturing defects in the device and accessories, and drop in performance of rechargeable batteries. Whereas, with Lively Wearable2, only the device will be repaired or replaced in the event of any malfunction.
Users who subscribe to the Ultimate package get an extended warranty that covers accidental damage, loss, and theft.
Accessories
Add-ons are what make the purchase of essential services a little more about style and heightened usability. For Lively Mobile Plus the following options exist:
| Accessory | Price |
| --- | --- |
| Lively Mobile Plus Lanyard | $14.99 |
| Lively Mobile Plus Belt Clip | $9.99 |
| Lively Mobile Plus AC Charger | $19.99 |
| Lively Mobile Plus Wristband | $19.99 |
On the other hand, there are no listed accessories for Lively Wearable2.
Final Thoughts
Without a doubt, GreatCall offers some of the most user-friendly devices on the market. What is important to remember is that it does not limit the user to any particular space, allowing older adults to live a mobile and independent life. Additionally, what the company has done a mighty fine job of is creating really affordable medical alert options that are intuitive in their usability. They're also quite affordable, especially when compared to the subscription plans of Philips Lifeline that start at $49.95/month and MobileHelp that begin from $19.95/month.
If only there were some great bundle offers (with the Jitterbug phones) or yearly plans that could further reduce the subscription costs of the device – like Bay Alarm Medical offers. Also, while I loved the fact that there aren't too many confusing product variants, it would have been good to have more color and design options. Really, though, I'm splitting hairs. Affordable, dependable, and easy to use, GreatCall's medical alert systems are some of the best out there.
Frequently Asked Questions about GreatCall