LifeStation is a popular maker of medical alert systems, one that I often hear brought up in conversations about senior wellbeing. Their line of products, built for use both in and out of the home, promises comfort to those who use it, and the peace of mind that comes from knowing help is just a button click away. So, just how well does LifeStation deliver on this promise? In this review, I'll take a look at their most recent offerings, particularly their Mobile LTE system. I'll walk through my experience purchasing, installing, and testing this system, and by the end, you'll find out if LifeStation offers the care and comfort that every senior deserves.
LifeStation Pros and Cons
Before we delve into all that LifeStation has to offer, here are some of my favorite things about their systems in addition to some of my reservations.
What I Loved
Quick and Easy Setup: Over the phone, the customer support specialist informed me that installation would take about five minutes. To both my surprise and excitement, she was not exaggerating. In less time than it took to open the box, my Mobile LTE system was up and running.
Stellar Support: LifeStation owns both of its monitoring centers, and, based on my many calls with their personnel, it's clear how passionate they are about caring for my loved ones. Each of my calls for assistance was promptly and expertly answered with a professional human touch that gave me peace of mind.
Flexible Payment Plans: LifeStation offers some of the most competitively priced medical alert systems in the industry. What's more, they provide options for monthly, quarterly, and annual payments, each of which offers additional savings (although they're not all listed on the website).
Self-Testing Devices: As a fastidious caregiver, I find myself constantly checking the status of my medical alert systems to ensure their functionality in case of an emergency. With LifeStation, however, I was pleased to learn that their systems perform weekly self-tests and alerted me if they needed maintenance or repairs.
Cellular Options: While many seniors still use their landline telephone service, I always appreciate when a medical alert system can operate through a cellular signal. LifeStation's In-Home and Mobile options can both be hooked up to AT&T's 4G LTE network, which I know is a plus for my more technologically adventurous clients.
What We Don't Like
Lack of Add-Ons: The beauty of a LifeStation system is its simplicity, from setup to regular operation. Still, as I tested out these products, I couldn't help but wish for some additional devices such as a smoke detector or medication dispenser, like the one available through Philips Lifeline.
Confusing Website: While it offers a plentitude of information about medical alert systems, LifeStation's website is mysteriously mum regarding the pricing of its products and plans. Naturally, I had no problem calling their customer service line to clear up all my questions, but I couldn't help but wonder if others would feel uneasy about this omitted information.
Amie Advice: Don't let telephobia hold you back. Every LifeStation representative I spoke to was friendly, knowledgeable, and patient while fielding my many questions.
Purchasing the LifeStation System
As I prowled around the LifeStation website, exploring their products and services, something struck me as odd. Like many other medical alert providers, LifeStation offered both in-home and mobile versions of their systems, but the website did not list concrete prices. For example, the product page for the Mobile LTE Medical Alert System lists reviews and product info, but the price is listed as "starting at $37.95". I, an avid bargain hunter, was excited by this, that is, until I realized that I did not know what this price referred to. Was this the cost of the system? The cost of monitoring or perhaps activation? Fortunately, beneath this number was another number, that of their customer support line. So I called and got the lowdown.
The associate informed me that the $37.95 referred to the monthly price of the Mobile LTE when paid for annually. This struck me as a pretty good deal, considering there were no additional activation or device fees. Even shipping was free! The only catch, I learned, was that this price was for LifeStation's Standard Package, which includes all of the necessary equipment in addition to 24/7 monitoring from their professional centers.
At the suggestion of the associate, I upgraded to their Supreme Package which, for about ten more dollars, gave me a protection plan for my system and unlocked automatic fall detection, an essential feature, in my humble opinion. Fall detection means that if the senior falls and can't reach the button, the monitoring center could still be alerted, although, like anything in life, it doesn't work 100% of the time.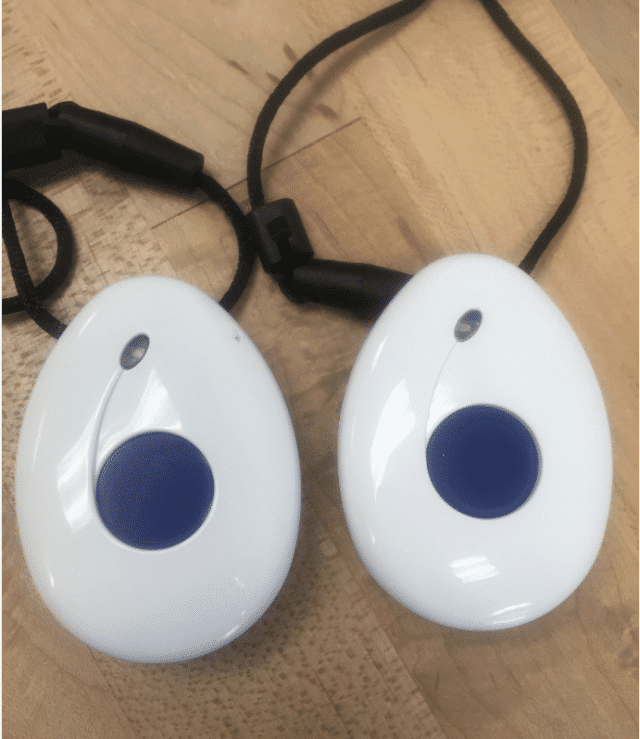 Overall, I was very pleased with the buying process. The LifeStation associate was incredibly helpful, and she provided me assistance without pushing me too hard to purchase one of the more premium packages.
FYI: LifeStation only sells their products over the phone, so you might want to help your loved one through the purchasing process.
Setting Up and Testing My LifeStation System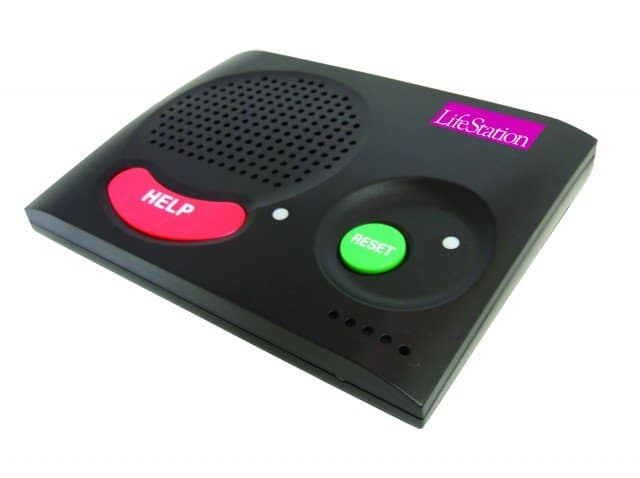 My LifeStation Mobile LTE system was shipped for free and arrived on my doorstep in a matter of days. I began by opening the box, inside of which I found my mobile pendant, a charging cradle, my account information, and my service agreement. Be sure to verify this information is correct and return the agreement to LifeStation; otherwise, your service could be affected.
From there, I unwrapped my charging cradle, plugged it into an outlet, and then placed my mobile medical alert in the cradle. The instructions recommended I charge the device for three hours before using it. After about two hours, my device was fully charged, as indicated by the battery light ceasing its flash. Once again, I tested the device by pressing the help button, connecting me to a care specialist who informed me that my system was up and running.
With my Mobile LTE system, I noticed that the audio was crisp and clear. Even when worn around my neck, the microphone picked up my voice accurately. With regard to the in-home system, I was impressed by the size of its help button. When worn as a bracelet, it was hardly larger than an average wristwatch. Often seniors shy away from using a medical alert system, so the discrete nature of this device is definitely a plus! On the other hand, I can't say the same about LifeStation's mobile version. At three inches in length, this device, though lightweight, is nearly as large as a deck of cards, and it can't be worn as a bracelet. For anyone looking for something a bit smaller, I'd recommend checking out Medical Guardian.
Wellness Wisdom: LifeStation recommends charging your devices every night, so I'd suggest you put your charging cradle beside your bed. That way, you won't forget to recharge.
Mobile LTE Features
Once my Mobile LTE system was up and running, I was excited to test it out. For a list of the features included with each Mobile LTE LifeStation plan, look here:
| | Standard | Select | Supreme |
| --- | --- | --- | --- |
| Shipping Cost | $0.00 | $0.00 | $0.00 |
| Medical Alert Equipment Cost | $0.00 | $0.00 | $0.00 |
| Activation Cost | $49.95 | $0.00 | $0.00 |
| Emergency Button Cost | $0.00 | $0.00 | $0.00 |
| Wristband and Necklace Attachment Costs | $0.00 | $0.00 | $0.00 |
| 24/7 Monitoring | Yes | Yes | Yes |
| Protection Plan | No | Yes | Yes |
| Fall Detection | No | No | Yes |
| Monthly Price | $37.95 | $42.95 | $47.95 |
Here's a rundown of everything that was included with my Supreme package, which cost $47.95 per month with the annual payment plan.
Zero Cost Activation: Since I subscribed to LifeStation's Supreme package, I paid nothing for my equipment or its activation.
Location Services: Using a combination of GPS and Wi-Fi tracking capabilities, my Mobile LTE device was able to trace my location with a high degree of precision. Since this device was designed to be worn outside the home, accurate tracking is essential in the event of a fall.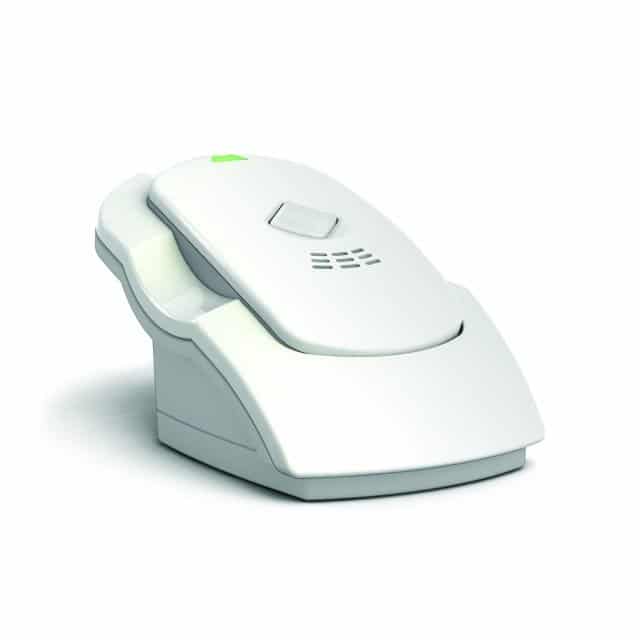 Alexa Functionality: For those of us plugged into the world of smart technology, the Mobile LTE can be used in tandem with Alexa in order to verify the user's location. That means that if you're keeping track of your grandmother, perhaps, you can ask your Echo speaker "Alexa, where is grandma?".
24/7 Professional Monitoring: No matter the time or place, any time I pressed the help button on my device, I was promptly connected to a LifeStation care specialist who assessed the situation and acted accordingly. LifeStation's website boasts that it has the fastest response times in the industry, and this proved true in my experience, with each of my calls being answered in about ten seconds or less.
Protection Plan: Throughout my testing, I encountered no technical issues; however, if I had, LifeStation offers repairs and replacement at no extra cost. All I'd need to do is send back my device, and they'd make the necessary fixes.
Automatic Fall Detection: Using an advanced array of motion sensors, my Mobile LTE could automatically detect a fall and contact the help center without me having to press a button.
Two-Way Talk: Combining both a speaker and microphone, the Mobile LTE gave me everything I needed to communicate with LifeStation's monitoring center.
Extended Battery Life: My Mobile LTE pendant was able to last for nearly a whole week on a single charge. Naturally, this longevity is affected by the frequency of use, but I always appreciate when a mobile device can keep functioning, even when I forgot to charge it on some nights.
For more information on LifeStation's available plans, check out my pricing page.
Professional Monitoring With a Pedigree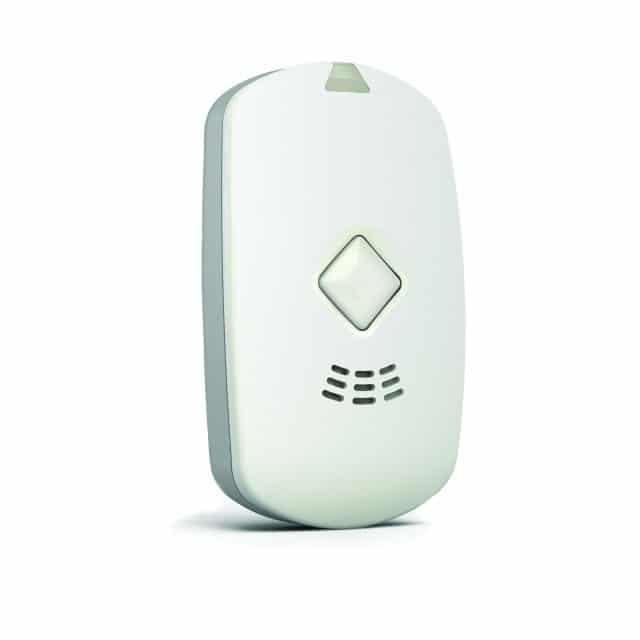 On their website, LifeStation proudly mentions that their monitoring center is TMA award-winning and the recipient of the CSAA Five Diamond certification. Sure, that all sounds well and good, but what exactly does it mean?
Well, for starters, TMA (The Monitoring Association), is a trade association specializing in the world of professional monitoring. Think home security and, yes, medical alert systems. Their Five Diamond Program is designed to recognize excellence in monitoring centers throughout the United States. In order to earn this certification, a security center has to continually educate its workers, submit to random inspections, and make a commitment to reducing false dispatches. This is all to say that when I used my devices to contact LifeStation, I was in the hands of an industry professional. Every LifeStation care specialist goes through 160 hours of formal training and regularly engages in performance reviews.
What's more, with each emergency call made through LifeStation, there are always two care specialists on the line. In the event where emergency services need to get involved, one of the care specialists will remain on the line until help arrives. It's the little human touches like these that really help LifeStation stand out in my eyes. Anyone can call an ambulance, but only a true caregiver can provide comfort.
The Find My Loved One Alexa Skill
One feature I loved with LifeStation's Mobile LTE system is the aptly titled Find My Loved One app. Available on the Alexa mobile app, Find My Loved One allowed me to connect my smartphone to my medical alert system. Then, by simply saying, "Alexa, locate me," I was able to pull up my geographic coordinates on a map. I could see this feature coming in handy, allowing me to see when my loved one steps out of the home and when they safely return. If you're interested in a medical alert system with a robust location tracking, then take a look at my list of the best medical alert systems with GPS.
LifeStation Systems
For this review, I tested out both the Mobile LTE system from LifeStation. Here's a breakdown of the features offered by each of these.
LifeStation Product
Activation Fee
Features
Monthly Cost**
In Home
(Landline)
None
-waterproof pendant and wristband
-32 Hour Backup Battery
-500 ft detection range
-2-way communication
-30 day Money Back Guarantee
Standard: $21.95
Select: $26.95
Supreme: $36.95
In Home
(Cellular)
None
-waterproof pendant and wristband
-36 Hour Backup Battery
-600 ft detection range
-30 day Money Back Guarantee
Standard: $30.95
Select: $35.95
Supreme: $45.95
Mobile with GPS
$49.95
(LifeStation waives the activation fee for those who sign up for either Select or Supreme package options)
-waterproof pendant and wristband
-water resistant base station
-5 day battery life
-unlimited detection range
-30 day money back guarantee
Standard: $37.95
Select: $42.95
Supreme: $47.95
**The monthly costs listed by LifeStation refer to the monthly price when paid for annually.
Final Verdict
Since its founding in 1977, LifeStation remains privately owned, delivering care to seniors with the warmth of a small business. Because of this, I like to think of them as the mom and pop shop of medical alert systems. Sure, there are more technologically advanced options out there. If you want a system with touch screens, smartwatches, and a more robust in-app experience, then I'd suggest checking out a company like MobileHelp.
But if you, like me, value the emotional component of caring for your loved ones, then LifeStation succeeds with flying colors. Throughout every single interaction I had with a LifeStation employee (and believe me, there were many), I was treated with nothing less than warmth and kindness. Their sales representatives were knowledgeable, and their care specialists treated me as though I were a part of their family. This is the greatest strength of LifeStation, their ability to project a genuine aura of care for their users. Each time I pressed my help button, I was greeted in seconds, and I knew beyond doubt that I was in good hands.