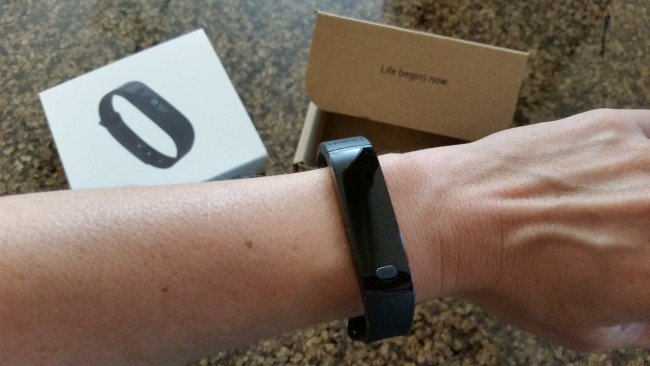 *Update- As of April 5, 2016, the Pivotal Living Band has been discontinued.  From the Pivotal Living facebook page.
"CNET recently published its first smart scale focused review round up (see previous facebook post below) and Pivotal Living was honored to make it into the mix with industry heavyweights Fitbit, Withings and Under Armor. Not only did our Pivotal Living Smart Scale score well amongst the competition, but it was a nice reminder of the disruptive momentum we have seen since launching our flagship band and the company 18 months ago. It's also a good moment for our team and for everyone who has been an early part of our story.
As we continue into the second year of our journey, we want to announce that we are discontinuing our annual membership model because customers and partners found it confusing. Now with all our family of devices, our customers will have peace of mind that their initial purchase will get them app access for the life of their device. And at $15, our band still holds the title as the most affordable wearable in the world with a screen, as well as one of the most accurate. For anyone who purchased bands previously, including our most loyal customers reading this post, we will automatically upgrade your membership to unlimited app access so you can be among the first to experience these new app access benefits.
Concurrent to this business model change and with a heavy heart, we will also discontinue new consumer product sales. We remain extremely thankful and humbled by the ground swell created since the company's inception, but concluded that Pivotal Living will have the greatest impact and reach if we focus our startup sized resources on business to business opportunities such as corporate wellness and remote patient monitoring.
We have a lot of work to do, and are grateful to have had your early support. As always, please let me know how we can keep making the experience better for you.
Best, David & Pivotal Living Team"
The wearable and activity tracking market has grown exponentially over the last few years. Activity trackers are not just for fitness buffs who want to track every single step, but also for couch potatoes who need a little extra push out the door. The Pivotal band is a great option for first time activity band users and those who in the market for a new, better, less expensive version of an existing fitness band. *Spoiler Alert!* The best part about the Pivotal Living band is the price point.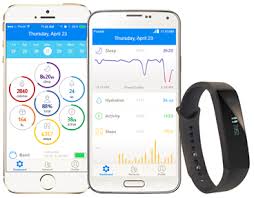 Sleek and Simple Design
As fitness trackers go, I like the form factor of the Pivotal Living band. The unassuming and simple design looks nice with any casual outfit and doesn't yell to the universe "I am obsessed with how many steps I take!". I have small wrists, and while the band is adjustable, there was always a gap between my wrist and the band that bugged me slightly. The band is made of hypoallergenic thermoplastic polyurethane, a flexible, durable material similar to that used in many sports watches. It is latex-free and the clasp made from metal with a coated chrome finish. The only color offered at this time is black.
It does everything I expect an activity tracker to do.
The Pivotal Living band tracks all the data you would expect from activity trackers these days. Steps, calories, amount of time during the day you are active and sleep. The easy-to-use app also allows you to input your weight and water intake daily, and will send reminders if you don't. The app also allows you to set up teams and compete against friends and family if you are so inclined. The app is available for both iOS and Android devices.
Long Battery Life and Water Resistant
The band has a nice battery life (compared to my other fitness tracker that only lasts a few days). The longest it held a charge was seven days, the average was closer to five. It's easy to charge with the simple USB charging cable. The band is water resistant, sweat-proof and rain-proof. It is not recommended to be worn in the shower.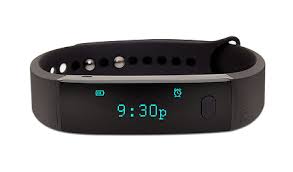 The Pivotal Living Band and App Cost: $12
Most activity trackers on the market today run about $100 and they all do about the same thing. Pivotal Living has a unique pricing model to the activity tracking industry, it's cell phone-esq without signing your life away on a two year contract. The Pivotal Living band and app cost $12 per year and when you renew, you will also receive the latest version of the activity tracker. It would take 8 years the get this kind of value out of another activity band and you would still be stuck with the original hardware you purchased. As long as the Pivotal Living app and band continue to be updated and improved, this is a no-brainer.
The Pivotal Living band can be purchased on the Pivotal Living website or Amazon.