Meal Delivery for Seniors
Cooking is a responsibility. Perhaps you spent years running around a big kitchen, preparing meals that raised a family. You may find joy in rolling out a buttery crust from scratch or solving the puzzle of putting together a meal to suit everyone's tastes and dietary restrictions.
While most of us love it, cooking isn't all that easy, especially as we get older. Day after day, year after year, it can be a struggle to plan meals and prepare things that maintain a balanced diet. Additionally, some of the joy is lost when you live alone and have no one to cook for.
Maybe you slump into preparing easy foods—macaroni and cheese or frozen meals.
As we get older, however, the need to eat healthfully increases. Many of the conditions commonly affecting older adults are exacerbated by malnutrition. So what is one to do?
Meal Delivery Services
One of my favorite ways to stay healthy while minimizing the work is through meal delivery services. Whether they deliver the whole prepared dish or simply the ingredients, meal delivery service can help you get those greens, proteins, and vitamins you may have never bothered to think of.
Meal delivery services can be an excellent solution to the problems that arise for seniors as they age. As any single person can tell you, cooking for one is not cost-effective.
When it comes to meal delivery services, you can choose companies that offer meal kits that involve some preparation, perfect for those who still enjoy cooking but hate going to the store. Some companies are geared more towards pre-prepared dishes if you seek real healthful food without the legwork.
What's more, many of these companies will adhere to your dietary restrictions, whether you have diabetes or simply wish to avoid dairy. There are even phone apps and websites where you can choose to eat meals from your favorite restaurants and have the food delivered right to your door— yes, even from nice restaurants. Takeout is no longer limited to drive-thrus and Chinese.
In recent years, meal delivery services have become very popular for seniors, singles, and families alike, and so there are tons of options to choose from.
Meal Prep Kits
If you'd prefer to skip the grocery store, but you still enjoy cooking, then one of these meal prep subscriptions might be just what you're looking for. Here are my favorite options for prepackaged ingredients delivered straight to your door.
Hello Fresh

Hello Fresh allows you to do a bit of cooking with their convenient meal kits. Meal Kits give you everything you need to make a complete and healthy meal, as well as detailed, simple instructions. The best part about this service is that you have a choice of 20 different recipes, even within whatever dietary preference you choose.
Hello Fresh is a good option for older adults who still enjoy light cooking but want to ensure they are getting a balanced diet without the burden of grocery shopping.
Cost: Two meals for five days a week will cost around $8.99 per meal.
Diets: Hello Fresh offers standard meat and veggie, vegetarian, family-friendly (which works great for picky eaters), calorie smart, quick and easy, and pescatarian options.
Ordering: You can select both your meals and meal plan through the Hello Fresh website or their smartphone app.
Delivery: When you type in your zip code, you will have the option of a few different delivery days on which your meals will be delivered right to your doorstep.
Sunbasket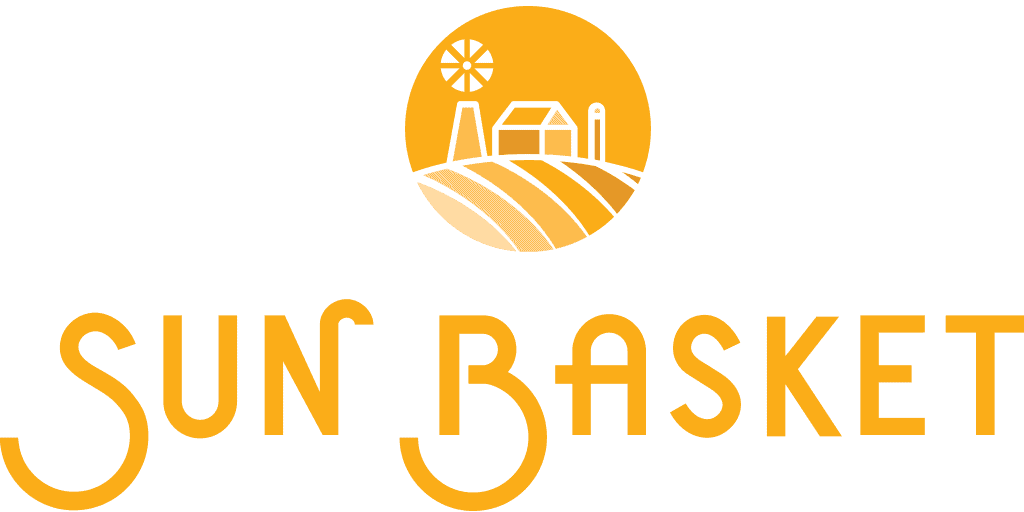 Sunbasket is another meal kit delivery service. They work with local farmers to provide meals that include fresh, seasonal produce. They also allow mixing and matching between meal plans, so if you see something interesting from the paleo diet meals, you can order it, even if you don't usually adhere to this diet.
Cost: Two meals for five days a week will cost around $11.99 per meal
Diets: Sunbasket offers plans that are vegetarian, gluten-free, diabetes-friendly, carb-conscious, organic, pescatarian, paleo, and Meditteranean. You can also mix and match meals from these diet plans, creating your own custom meals.
Ordering: You choose your meals for the week using their online platform.
Delivery: Sunbasket will deliver your meals cold-packed to your doorstep
Green Chef



What sets Green Chef apart is the dedication to using only organic products, which is thought to be beneficial for overall health. However, they only offer three dietary options, which are fairly strict. If you are committed to the organic lifestyle, this can be a great option.
Cost: Depending on the diet plan you choose, meals will cost between $9.99 and $12.99 per meal.
Diets: Green Chef offers three diet plans: Keto + Paleo, Balanced Living, and vegetarian. These diets are ones that should potentially be consulted with a person's doctor. Not all seniors need a plant-based diet, for instance, but it can lower cholesterol and blood pressure for some people.
Ordering: The Green Chef website is intuitive and easy to navigate if you'd like to set up a plan.
Delivery: Green Chef delivers your meals for the week, once per week, to pretty much anywhere in the continental United States, the only exceptions being Alaska, Hawaii, and some parts of Louisiana.
No Preparation Meal Delivery Services
If cooking is not your thing, then you're in luck. There are also meal delivery services that send you food that has already been prepared and packaged. All you need to do is heat it with either a microwave or oven.
Freshology

Freshology makes it easy to eat a healthy diet. Their menus are designed to be nutritious, delicious, and healthy. Each dietician-designed meal comes packaged and ready to heat and eat. You can manage your account online easily, and you're welcome to change plans, pause, or restart your service whenever you like, perfect for those who often travel.
Cost: A typical plan of two meals a day, five days a week, costs around $12.20/Meal.
Diets: Freshology customers can choose from four plans. Balance is a heart-healthy calorie-controlled plan that offers nutrition for all tastes. Vegetarian and no-seafood options are also available. They also have a plan designed to make it easier to manage diabetes by providing heart-healthy choices that keep blood sugar in check. Their Keto-Carb30 plan is designed for those who prefer a low-carb option, and it's fully keto-friendly. Finally, Freshology offers a vegetarian option that eliminates meat in favor of beans, dairy, and a little soy.
Ordering: Start by entering your zip code to find out if delivery is available in your area. Then simply pick your plan and how many meals you want to be delivered. The site will let you know how many days your delivery will take to arrive.
Delivery: It depends on your location. When you enter your zip code, you'll see your delivery options. Some locations also offer a pick-up option.
Diet-To-Go


Diet-To-Go is all about healthy eating. Their meal delivery service makes it easy to enjoy healthy meals that can help with weight management. Their meals are portion-controlled to help support getting to and staying at a healthy weight. One of the best features of Diet-To-Go is that customers also get free access to a health coach via phone or email for ongoing support. You can pause and resume their service at any time.
Cost: A typical plan of two meals a day, five days a week, costs around $12.20 per meal.
Diets: Diet-To-Go offers four main plans, with some flexibility to choose your favorite meals or change plans as you go. Balance is a weight control diet that's heart-healthy and low sodium, with controlled fat, sodium, carbs, and cholesterol. Vegetarian and no-seafood options are also available. Balance Diabetes offers the same heart-healthy nutrition as Balance, with an extra emphasis on controlling blood sugar.
Ordering: Enter your zip code to check available delivery, then choose your preferred menu and how many meals you would like. There are options for five days or seven days, with two or three meals daily.
Delivery: Delivery days and prices vary depending on your location. Enter your zip code on the site to see your options. Some areas also offer a pick-up location so you can pick up your food to save on delivery costs.
Fact: According to Feeding America, as of 2018, 5.3 million seniors in the United States, or 7.3 percent of the senior population, are not properly nourished.
Meal Delivery from Restaurants
There are many apps and websites today that allow you to have foods from your favorite restaurants delivered right to your door. Whether you want a burger from McDonald's or a four-course meal from The Cheesecake Factory, these apps give you all of your favorites right at your fingertips.
Uber Eats

Uber Eats is one of the most popular restaurant delivery services, from the same transportation service you've probably heard of. Uber Eats will deliver food to your door from a wide variety of restaurants.
Cost: Uber Eats has different delivery fees based on what restaurant you are ordering from. It can be up to $5.
Ordering: You can either just pull up the Uber Eats website or download the app on your smartphone. Type in your address, and Uber Eats will show you a list of restaurants that are able to deliver to your home, as well as the specific delivery fee for each one. You can also search for a specific restaurant or a specific kind of food. Once you decide on a restaurant and choose what you'd like, the website will take you through a simple checkout process where you can enter your card.
Delivery: Uber Eats will text or call you when they've arrived with the food. They are happy to offer a no-contact delivery and leave it on your doorstep. Or, if you specify, you can come to grab it at the door.
PostMates, GrubHub, and DoorDash
PostMates, GrubHub, and DoorDash are all the same concept as Uber Eats. You can use the app, or pull up the website, type in your address, choose a restaurant, pay, and the food will arrive at your door. In addition, PostMates delivers from more than restaurants. They will bring you products from places like Walgreens and 7-11, as well.
Meal Delivery Services for Seniors
In addition to all of these modern services, there are also a few meal delivery services that are tailored specifically to the needs of seniors. Here is a closer look at my favorites.
Silver Cuisine

Silver Cuisine is a meal delivery service specially designed for seniors. Their meals were created to offer balanced nutrition for those aged 50 and over. This company is great for finding a way to feed a loved one and ensure they will get the nutrients they need. Silver Cuisine has senior health at the top of their minds, and you can find out more in our full rundown of their services.
Cost: Expect to pay around $9 for a breakfast and $12 for a lunch or main course.
Diets: Silver Cuisine offers meals for several specialty diets. Customers can choose from gluten-free, low carb, low sodium, heart-healthy, diabetic, menopause friendly, dairy-free, vegetarian, or Mediterranean inspired.
Ordering: Choose the meals you'd like online, or call to place an order.
Delivery: Orders are shipped Monday – Wednesday and arrive in two-five business days, depending on your location. Shipping is $19.95 for all orders.
Magic Kitchen
Magic Kitchen offers a wide variety of nutritious meals, free of artificial preservatives. They also offer a plan specifically geared towards seniors; however, unlike Silver Cuisine, it is not company-wide. Customers can choose from an A La Carte menu, which means you can mix and match as you please, or from complete meal bundles which include main dishes and sides. Customers can also set up a meal plan to get regular deliveries. Magic Kitchen will choose your meal plan menu based on your preferences.
Cost: Expect to pay around $9 to $12 for a breakfast and $13 to $16 for the main course. Please note, many options are sold in two-serving pairs, so in reality, you pay around $30 for each main course ordered. Customers on a meal plan can expect to pay around $246 to $275 every seven days, for three meals a day.
Diets: The Magic Kitchen caters to diabetic, dairy-free, gluten-free, low carb, low fat, low sodium, and vegetarian diets, and they also offer Weight Watchers-compatible options. They also offer a senior-specific meal plan designed to provide the right nutrition to older adults.
Ordering: Order online, by phone, or via email.
Delivery: Shipping costs are determined by the weight of your order and your location. Packages generally arrive within four business days, but customers can opt for a FedEx air delivery option for quicker service. You can also select your exact delivery date if you prefer.
Recap
From smartphone apps to weekly subscription services, there are more ways than ever to get food delivered to your door. that it can be overwhelming. Since none of the services above require long-term contracts, however, there's no harm in trying out one or more. They can be a great way to stay healthy without having to leave your home. Also, check out our rundown of the best meal delivery services for seniors. It's full of additional ways to stay healthy in your home.
Meal Delivery Service Frequently Asked Questions