When it comes to cellular providers that cater to seniors, two of the most popular options are Snapfon and Lively. Both of these companies sell easy-to-use and affordable cell phones that don't require long-term contracts. Their devices even have some features that give them capabilities of medical alert systems.
Snapfon and Lively Similarities
In terms of actual features, Snapfon and Lively offer similar products Both the phones and the plans from these providers are affordable, offering devices that are easy to use and extremely reliable. Also, devices from both brands are hearing aid compatible, making them ideal for millions of Americans with significant hearing loss.
Both Snapfon and Lively offer their own proprietary service plans, each of which include optional medical alert services. But what sets them apart? Let's take a closer look.
Snapfon and Lively Differences
While Lively and Snapfon are both dedicated to meeting the cellular needs of seniors, here is how they differ in their offerings:
Snapfon and Lively Comparison
Snapfon
Lively

Smartphone and flip phone device options
Overage fees charged by the minute, message, and MB of data
No option to bring your own phone
Uses Verizon's cellular network
Offers two standalone medical alert devices
Cellular Service Costs and Contracts
In terms of cellular service, both Snapfon and Lively offer options with customized minutes, data capabilities, and no long-term contracts. The main differences will be in the pricing.
Since each provider offers custom plans, we've provided a range for their pricing. The lower-cost plans will have fewer monthly minutes, while the more expensive plans will have greater thresholds for talk, text, and data.
Snapfon and Lively Cellular Plans Comparison
Snapfon
Lively
Costs
Smartphone cost (one-time cost)
$54.99 – $124.99
$112.49
Feature phone (one-time cost)
$119 -$129
$74.99
Cellular service price range (monthly)
$10 – $40
$17.48 – $59.99
Monitoring service (monthly)
$19.99
$19.99 – $39.99
Overage Fees
No
$0.35 per minute; $0.10 per message; $0.10 per megabyte of data
Cellular Service Features
Voicemail

Yes

Yes

Long-distance Calling

Yes

Yes

Roaming

Yes

Yes

US-based customer service

Yes

Yes

Long-Term Contract Required

No

No

Cellular Plans
Unlimited Talk and Text
$25 per month
$39.99 per month
Unlimited Talk, Text, and Data
N/A
$59.99 per month
Option to bring your own device

Yes

No

Customizable plans

Yes

No

Cellular Coverage
International Coverage

U.S., Canada & Mexico included
Other international calls require a prepaid Snapfon international plan

U.S. & Canada included
Puerto Rico, Mexico, and U.S. Virgin Islands cost $0.20 per minute
All other international calls $1 per minute
Snapfon Devices
Snapfon has several different options for handsets, ranging from simple flip phones to feature-rich smartphones. Here are two of their most popular options:
Snapfon ezFlip
Priced at $129, Snapfon's ezFlip is a 4G LTE powered device that offers richer sound quality than its predecessors. The phone also comes equipped with Wi-Fi, GPS, and touch-screen technology. Since this is a flip phone, you can rest assured that you won't accidentally dial numbers while it's in your pocket.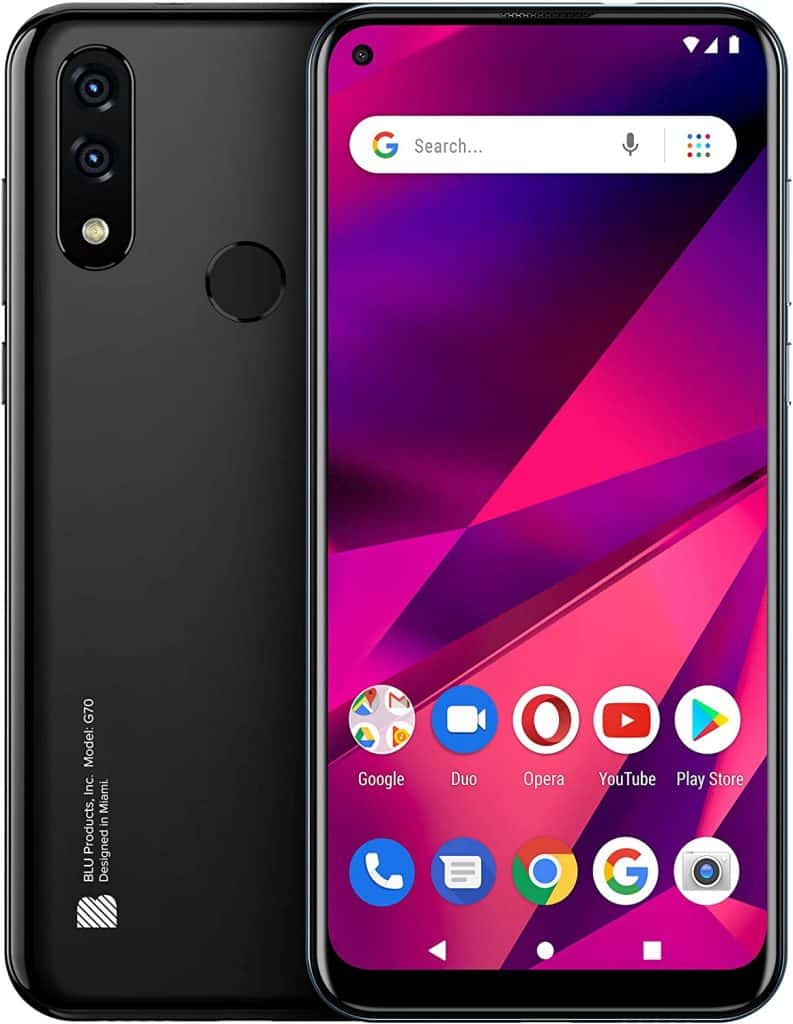 At $124.99, Blu G70 is an affordably priced smartphone built for the convenience of older adults. When purchased along with Snapfon's cellular service, it will ensure that you can stay connected to your preferred entertainment and social circle, no matter where you are. And you don't have to remember another phone password, as the phone has a built-in fingerprint sensor. This phone also comes with a hard case and screen protector, ensuring your phone can withstand some drops and scuffs.
Lively Devices
Lively's devices allow you to subscribe to services such as ride-hailing, brain-stimulating games, and even fall detection. What's more, they have an online learning center that guides older users on how to use the phone via videos and tutorials. Here is an overview of their devices.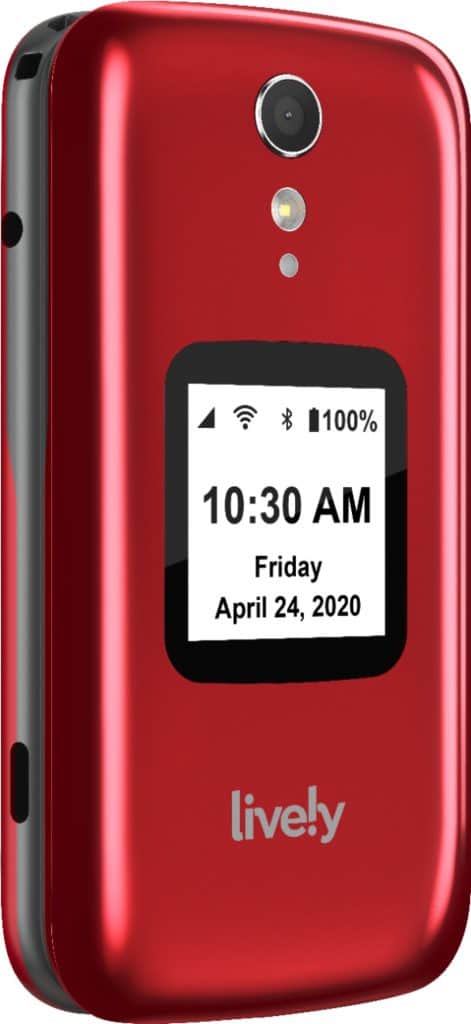 Jitterbug Flip2
Older adults tend to struggle with phones that have small font sizes and difficult-to-navigate keypads. This is where the Jitterbug Flip2 shines. This feature phone, with its large screen, tactile buttons, and backlit keypad, makes it easy to use, even for those with dexterity issues. You can even use its native Alexa app to make calls and send messages through dictation. Priced at $74.99, it also comes with a rechargeable battery that can last for days on a single charge.
Jitterbug Smart3
This smartphone, sold for $112.49, is great for those who want a device that can entertain as well as keep them connected. The Jitterbug Smart3 comes with a large 5.5″ screen and has an intuitive, list-based menu. It can be used by older persons to regularly video call their loved ones with its front-facing camera. You can also click on its 5Star Urgent Response button to get quick access to emergency responders.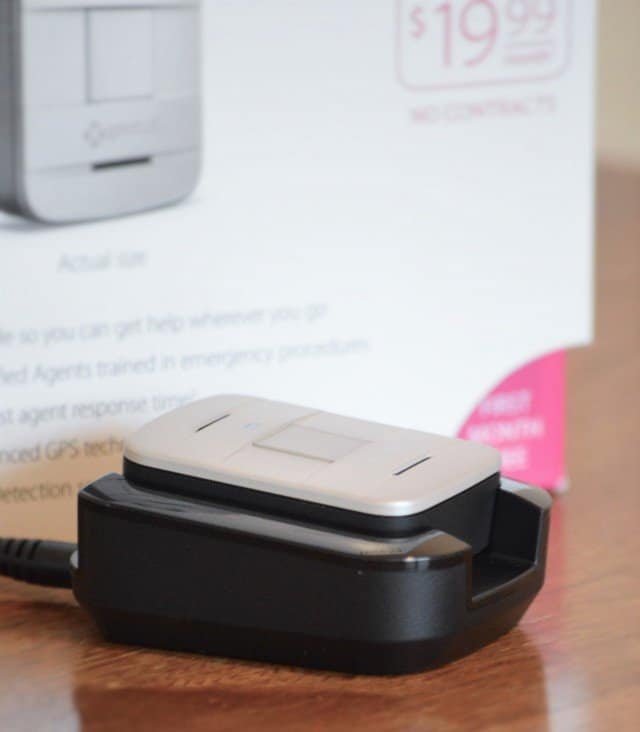 Lively Mobile Plus
This is a portable medical alert device that gives users peace of mind both in the home and on the go. Priced at $37.49 per month, the Lively Mobile Plus can be worn around the neck and, with the press of a button, it will connect you to the Lively monitoring center for emergency responses. The Lively Mobile Plus' enhanced GPS technology lets first responders track your exact location for a quick response. It also comes with a fall-detection feature that can be activated upon subscribing to the company's health and safety services.
Warranties and Return Policies
All Snapfon devices come with a 30-day trial period, during which time you can return your phone for a full refund on the cost of the phone itself. They also offer a 90-day manufacturer's warranty. You also have the option of purchasing an extended warranty for $39.99. This will cover accidental damage and even one device replacement.
Lively offers a 30-Day return policy, in addition to a one-year warranty on all of its phones. This warranty will cover any manufacturer's defects.
Snapfon vs Lively Medical Alert Features
Lively has two dedicated medical alert devices that come with the fall detection option. Additionally, its mobile phones are equipped with an emergency button, which can be used to connect to an IAED-Certified Response Agent at a monitoring center.
Snapfon's feature phones (ez4G and ezFlip) are also compatible with automatic fall detection. They have a customizable emergency contact list, an accessible SOS button, and an optional siren feature that, when activated, will trigger a voluble alarm and send text alerts to five contacts.
Remember: Fall detection isn't 100 percent accurate, so if you are physically capable of pressing the emergency button, then it's always best to do so.
Snapfon sosPlus
For a monthly charge of $19.99, you'll have access to Snapfon's mobile monitoring service, sosPlus. This allows you to reach Snapfon's monitoring center at the push of a button. Once contacted, a member of their response team will assess your situation and coordinate a response plan, whether this means contacting a family member or emergency personnel.
Offer alert: Get 500 free texts with the $19.99 Snapfon sosPlus plan.
Lively Mobile Monitoring
Lively offers a slightly more robust package when it comes to mobile monitoring. For both the Jitterbug Flip2 and Jitterbug Smart3, you have the option of enrolling in a health and safety package. These plans, starting at $19.99 per month, will give your cell phone the advanced features of a medical alert system.
Their professional monitoring, called 5Star Service, can be reached at the touch of a button, allowing users to receive emergency help no matter where they are. Exclusive to Lively's medical alert devices is the fall detection service that gets enabled with the premium plan.
Discount Alert: Lively offers discounts on packages that include both mobile and monitoring services. For example, unlimited calls and texts would normally cost $39.99 per month, but with the Health and Safety Services, it would cost $20 per month.
Closing Thoughts
Both Snapfon and Lively allow you the flexibility to build your own affordable cellular plan or choose from the unlimited talk, text, and data packages. With that said, Snapfon offers lower-cost options, both for smartphones (starting $54.99) and cellular service (starting $10 a month). They also don't levy overage charges on their minutes, messages, and data plans.
Lively, however, has a more robust medical alert functionality. In addition to 24/7 mobile monitoring, their health and safety packages also give you around-the-clock access to healthcare professionals, automatic fall detection, and even personal concierge services.
Regardless of the provider, both companies offer user-friendly devices with intuitive menus, tactile buttons, and voice-to-text capabilities, ultimately making the choice between them a matter of taste.
Frequently Asked Questions
When weighing the pros and cons of cellular providers, there are some questions to consider. Here are the ones that I commonly get asked:
What benefits are offered to AARP members by Lively?
Older adults who are members of AARP get to save $60 per year on preferred or ultimate health & safety packages offered by Lively.
Do I need to sign a long-term contract with either Snapfon or Lively for their services?
Neither Snapfon nor Lively requires long-term contracts. With these providers, you'll simply pay month-to-month.
Are Lively and Snapfon devices hearing aid compatible?
The feature phones sold by Lively and Snapfon are hearing aid compatible. This means that the devices can work with your hearing aids and there will be a reduced likelihood of audio interference.
How can you turn a mobile phone into a medical alert device?
Most of Snapfon and Lively's cell phones can be turned into a medical alert device by subscribing to their respective monitoring services starting at $19.99 per month.