Consumer Cellular and Lively Differences
While both providers require no long-term contracts, in addition to providing all the modern amenities of a cell phone (text messages, long-distance calls, etc.), there are some key differences when it comes to pricing, devices, and safety features.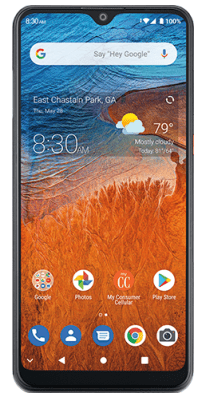 Pricing
On the surface, it may look like Consumer Cellular and Lively offer similar deals. Consumer Cellular's most basic plan, which includes 250 minutes of talk and no messages, will run you just $15 per month. Lively's most affordable plan, which includes 300 minutes, costs $14.99 per month. So for a user who only needs their phone for occasional calls, both providers offer comparable pricing. For heavier users, however, Consumer Cellular offers more appealing options.
With Consumer Cellular, an unlimited talk plan costs $20 per month, and an unlimited talk and text plan (with 500 MB of data) costs $25 per month. Consumer Cellular also offers discounted rates when you purchase more than one line through their service. For example, an unlimited talk and text plan through Consumer Cellular costs $20 per month per line when you have two lines, and this rate drops to $18.33 when you have three lines.
With Lively, their unlimited talk and text plan costs $19.99 per month, regardless of the number of lines you purchase. Not only is this option more simple; it's also more affordable unless you plan to purchase more than one line from Consumer Cellular.
The More Affordable Option: Lively
Overage Charges
Another reason I appreciate Consumer Cellular is the way in which they handle overage charges. With Consumer Cellular, rather than charging you per minute or per message over your allowance, they will simply upgrade your plan. For example, let's say I'm paying $15 per month for their 250-minute plan. If I happen to exceed this minute allowance, rather than hitting me with overage charges, Consumer Cellular will automatically upgrade me to the next level plan — their $20 unlimited plan — meaning I'll only pay an extra $5.
Lively, unfortunately, will hit you with overage charges that could add up quickly. For every minute you use over your allowance, you'll be charged an extra $0.35. When you think about it, that means an extra 15-minute phone call could send you well over the extra $5 charged by Consumer Cellular; not to mention that with Lively, your overage charges will continue to accrue.
The More Straightforward Charges: Consumer Cellular
Device Options
The first thing you should know about this is that Consumer Cellular allows you to bring your own device to their cellular service. If you already have a phone you love that uses a SIM card, then you can simply purchase a Consumer Cellular SIM card (for $0, I might add), and then sign up for one of their plans. All you pay for is your new cellular service.
Lively, on the other hand, does not allow you to bring your own phone. Instead, you'll have to purchase one of their two options.
The Jitterbug Flip2 is a great choice for someone looking for a phone with a simple design yet surprisingly advanced features, such as its 8MP camera and Alexa voice commands to name a few. Their Jitterbug Smart3 is a great choice for someone looking for a smartphone that's easy to use. Both of these devices are fully compatible with Lively's health and safety packages. The Jitterbug Flip2 costs $75 for the device, while the Jitterbug Smart3 costs $149.99.
Consumer Cellular offers too many devices to count, ranging from simple flip phones to the newest smartphones for seniors. The main difference worth noting is that Consumer Cellular has the latest offerings from Samsung and Apple, meaning if you're looking to stay on trend with your technology, then Consumer Cellular has got you covered.
Best Device Options: It's a tie — Consumer Cellular offers a wider selection, while Lively offers devices designed specifically for seniors.
Safety Features
Where Lively really shines is when it comes to safety features. With one of their health and safety packages, you can turn your cell phone into a bonafide medical alert device. Starting at $19.99 per month and topping out at $34.99, these optional services can give you immediate access to first responders, a direct line to health professionals, and even a personal operator. What's more, if you sign up for one of these packages, you'll also receive a discount on unlimited cellular plans.
In terms of safety features, Consumer Cellular has little to offer. You can enroll in their $3 monthly roadside assistance, which includes vehicle towing of 10 miles and fuel delivery. Additionally, their Link II flip phone has a dedicated urgent response button that can connect you to either 911 or with another programmed contact. Still, if you're looking for a phone that can also keep you safe, Lively definitely comes out on top.
The Best Safety Features: Lively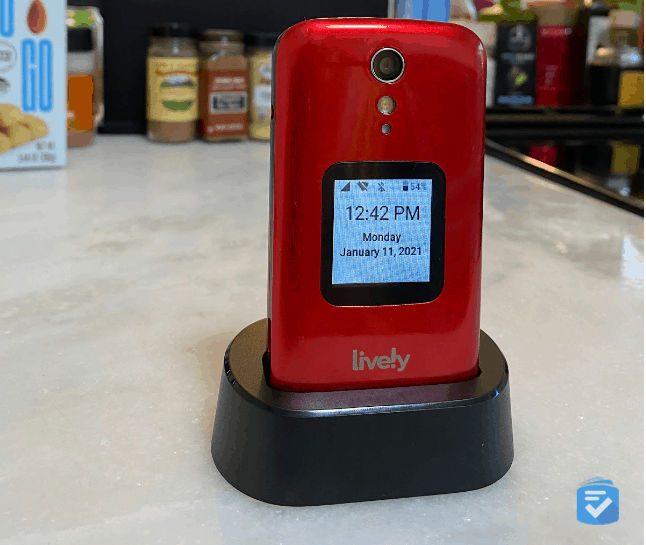 Our Favorite
When choosing a cell phone –– as with making any tough decision –– there are rarely simple answers. Both Lively and Consumer Cellular offer affordable phones and plans, in addition to contracts that won't keep you locked in for years to come.
In terms of pricing, Consumer Cellular is slightly more affordable, with phones starting as low as $30 and plans that won't gouge you with overage charges. Consumer Cellular also offers the more modern devices, though your savings will be mostly negated if you purchase a $1,000 iPhone. With all that said, Consumer Cellular has a pretty inflexible return policy. While they claim you can return your phone in original condition for a full refund, in our experience, they often refuse said refunds.
In terms of senior-specific features, Lively comes out on top. There's no denying that their health and safety packages, while costing a premium, can do a lot to keep you or your loved ones safe.
To learn more about cell phones, be sure to read my guide to the best cell phones for seniors.