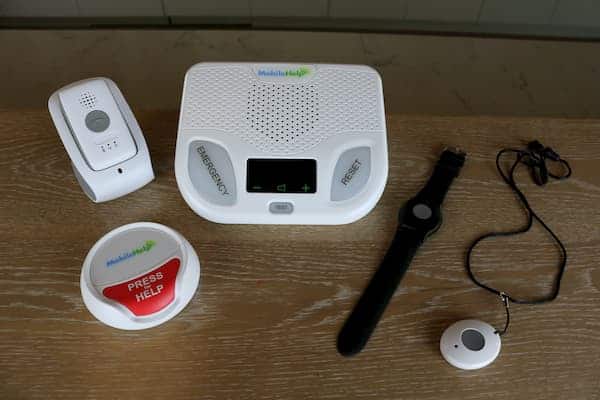 MobileHelp Medical Alert Systems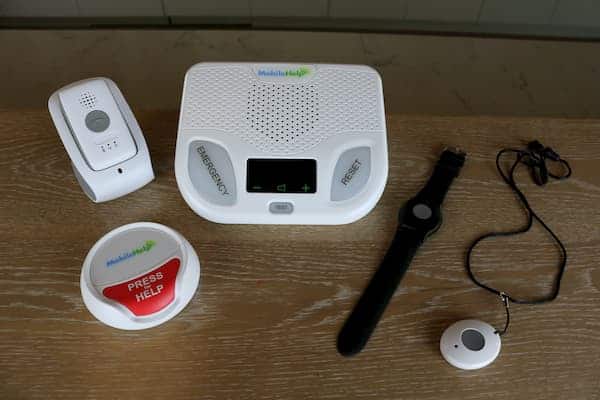 Headquartered in Boca Raton, Florida, MobileHelp is one of the first medical alert companies to offer mobile in-home systems that require no home telephone landline. The company provides both in-home and ­­home-and-away systems, and nearly all of MobileHelp's devices can be integrated with automatic fall detection. The company also provides some advanced devices such as tablets and smart watches, bringing caregiving into the modern age.
But is MobileHelp the medical alert system of your dreams? Possibly! For starters, MobileHelp is an FDA-registered company and its products are manufactured in compliance with FDA Medical Device Good Manufacturing Practice regulations. On top of this, their services start at highly affordable prices.
Below, I'll give you the rundown on MobileHelp. We'll take a look at each of their alert systems, how they work, and how they compare to other medical alerts on the market. Keep reading to learn more about MobileHelp.
What Makes MobileHelp Unique
MobileHelp was one of the first medical alert companies established, so its products and systems offer a number of unique benefits that seniors can take advantage of. Perhaps the most notable is its focus on mobile functioning — as the name suggests. While many other alarm systems rely on a home phone landline, MobileHelp utilizes a cellular connection and GPS technology in order to generate alerts when the system is activated. This makes it ideal for customers who are commonly on the go and looking for a transportable security solution. For those of us without solid cellular service in our area, MobileHelp also offers a traditional landline model.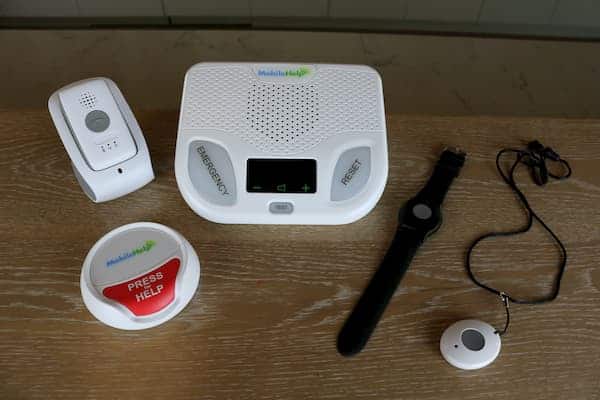 MobileHelp also offers a fall detection feature that can automatically detect a fall and connect with the monitoring center. When sensors indicate that the device's wearer has fallen, an emergency alert will be triggered, even if the button itself is not pushed. This adds an additional level of protection in circumstances where a user may have an accident but be unable to reach his or her device to activate an alert. As a caregiver, I always recommend adding fall detection to a medical alert system.
How To Purchase a MobileHelp Medical Alert System
MobileHelp makes its system available through its website. This is the primary source for buying MobileHelp products, though you may also buy over the phone. The company does not make the system available through many brick and mortar retailers, so buying directly is typically the best option for getting the system and choosing your subscription.
I should also note that the majority of MobileHelp's systems are leased rather than purchased. This means that when your contract is up, you must return your equipment to MobileHelp if you don't plan to renew your service agreement. Luckily, MobileHelp doesn't require long term contracts. With that said, they do offer annual service plans that ultimately provide savings.
Fun Fact: With the subscription to any of their services, MobileHelp throws in a lockbox for no extra charge.
MobileHelp Systems
MobileHelp currently offers five different systems. Each of them varies in terms of cost, devices, and connectivity. Here is an overview of their systems.
Pricing and Key Features
MobileHelp System
Billing Options
Key Features
MobileHelp Classic
$19.95 Monthly

$90.61 Quarterly

$164.72 Semi-Annually

$239.40 Yearly

24/7 U.S. Based Monitoring

DIY Installation

Help Pendant or Wristband

AT&T Cellular Coverage

1400 ft. Coverage Area

MobileHelp Wired Home
$24.95 Monthly

$74.85 Quarterly

$137.70 Semi-Annually

$275.40 Yearly

24/7 U.S. Based Monitoring

DIY Installation

Help Pendant or Wristband

Landline Connection

1300 ft. Coverage Area

MobileHelp Duo
$41.95 Monthly

$119.85 Quarterly

$221.70 Semi-Annually

$443.40 Yearly

24/7 U.S. Based Monitoring

DIY Installation

Help Pendant or Wristband

AT&T Cellular Coverage

GPS Tracking

1400 ft. Connectivity Range

Two-Way Talk Mobile Unit

Mobile Duo
$44.95 Monthly

$128.85 Quarterly

$239.70 Semi-Annually

$479.40 Yearly

24/7 U.S. Based Monitoring

DIY Installation

Help Pendant or Wristband

AT&T Cellular Coverage

Two Two-Way Talk Mobile Buttons

GPS Tracking

MobileHelp Solo
$37.95 Monthly

$104.85 Quarterly

$197.70 Semi-Annually

$395.40 Yearly

24/7 U.S. Based Monitoring

DIY Installation

Help Pendant or Wristband

AT&T Cellular Coverage

GPS Tracking

MobileHelp Touch
$299.70 Semi-Annually

$599.40 Yearly

24/7 U.S. Based Monitoring

DIY Installation

Help Pendant or Wristband

AT&T Cellular Coverage

Touch Screen Hub

Two Way Communication

MobileHelp Smart
$349.95 for the Watch

$24.95 Monthly

24/7 U.S. Based Monitoring

DIY Installation

Smart Watch

Activity Tracking and Vital Sign Sensors

Two-Way Communication

GPS Tracking
Which MobileHelp System Is Right for Me?
To give you a clearer picture of the offerings from MobileHelp, here's a rundown of each of their alert systems, their benefits and their drawbacks.
FYI: Apart from their Smart Watch, MobileHelp does not charge for their equipment; rather, it's leased through the cost of your service subscription.
MobileHelp Classic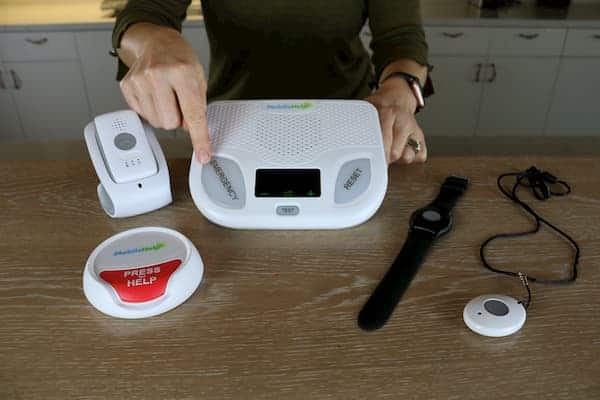 Starting at $19.95 per month, the MobileHelp Classic is their most affordable option. Included in this package is a base station with two-way talk and a waterproof help button that can be worn either as a pendant or a wristband. Powered by AT&T's cellular network, this system requires no landline. A breeze to both install and use, the MobileHelp Classic is perfect for those of us looking for a simple medical alert system for inside our homes.
MobileHelp Wired Home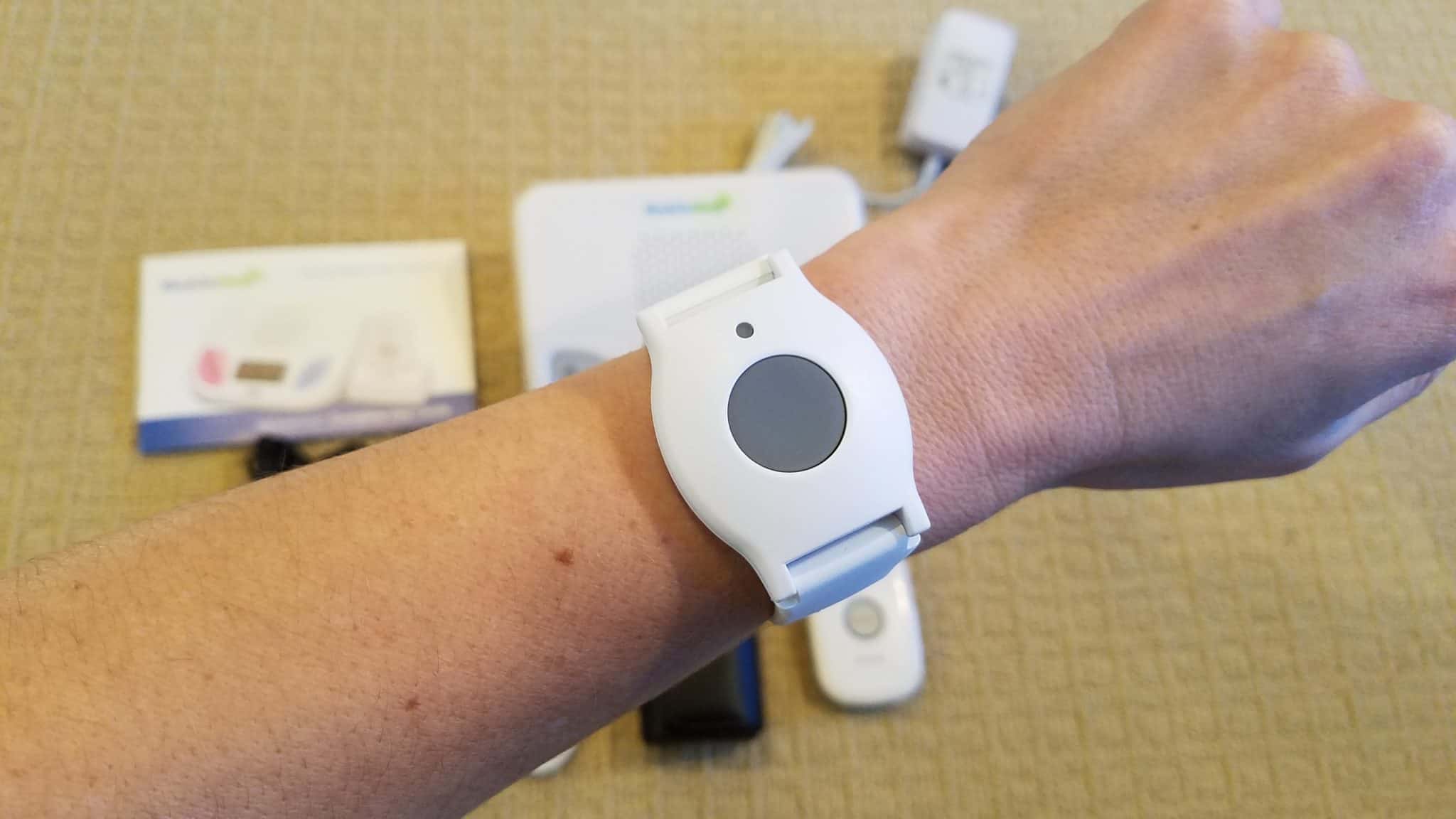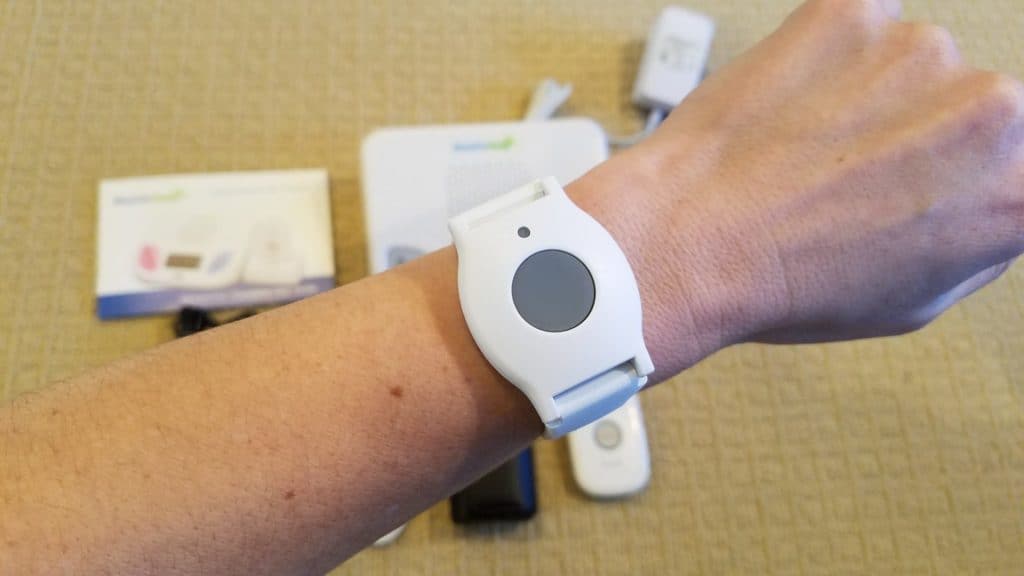 The MobileHelp Wired Home system has a lot in common with the MobileHelp Classic. It, too, features a base unit with two-way talk, in addition to a waterproof help button that can be worn either on the wrist or around the neck. The primary difference is that this system's base unit connects to the monitoring center via landline as opposed to cellular signal. Additionally, this system's coverage area, at 1,300 feet, is slightly less than the MobileHelp Classic's 1,400-foot coverage area, although for most people, this difference is negligible. The MobileHelp Wired Home System, starting at $24.95 per month, is ideal for someone who lives in a region with spotty cellular service.
MobileHelp Duo
Combining both an on-the-go medical alert system with the in-home functionality of the MobileHelp Classic, the MobileHelp Duo provides an effective way to remain safe wherever you go, starting at $41.95 per month. This system includes everything from the MobileHelp Classic: the cellular base station and the waterproof help button. But you already know about that, so let's dive into the mobile unit.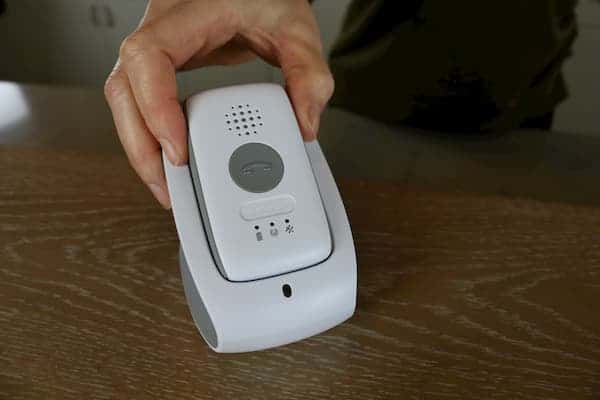 Much like MobileHelp's base station, the mobile unit features a help button and two-way talk, allowing you to get in touch with the monitoring center in the event of an emergency. It's also powered by AT&T's 4G LTE network. Where it differs, however, is in its portability. Powered by a rechargeable battery, the mobile unit can follow you wherever you go, from the grocery store to the park and beyond. It also features GPS technology, meaning that when you press the help button, an agent at the monitoring center will be able to detect your location and call for help if necessary. The only drawback to the mobile unit is that it is not waterproof and thus can't be worn in the shower. For those of you looking for a waterproof mobile alert system, I'd recommend checking out Active Guardian.
MobileHelp Solo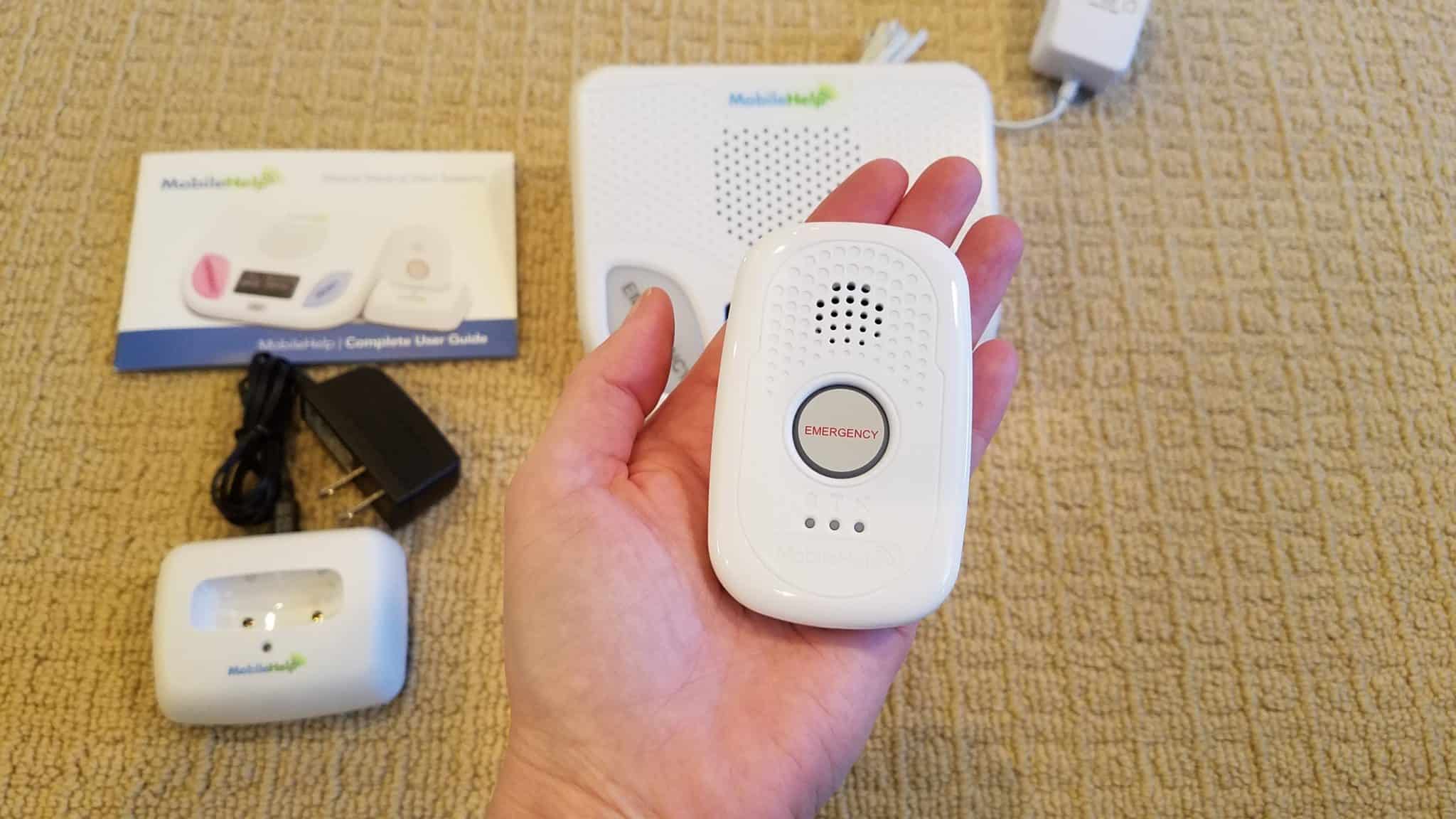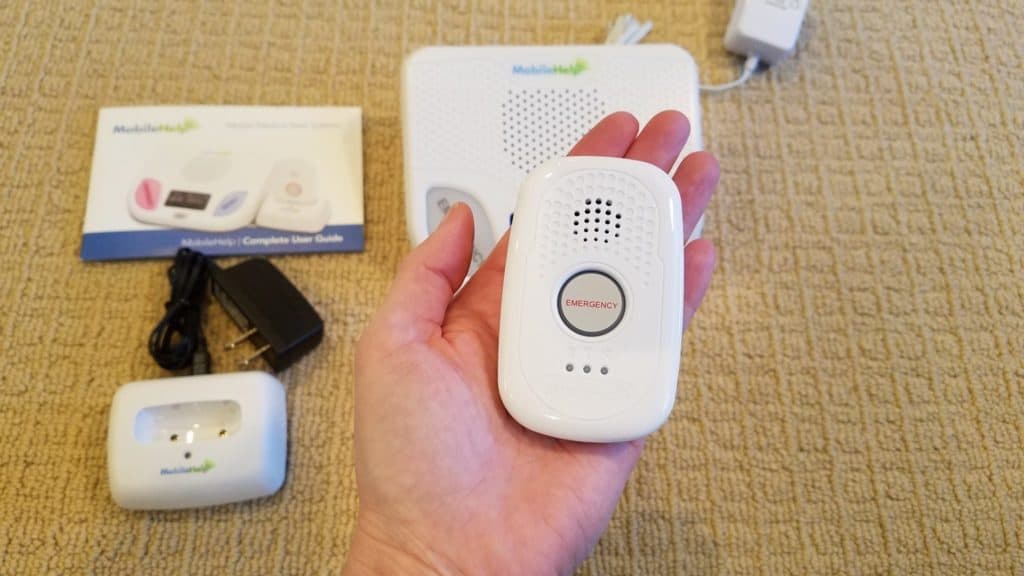 The MobileHelp Solo starts at $37.95 per month and includes one mobile unit in addition to one waterproof help button that can be worn on either the wrist or around the neck. Much like the mobile unit in the MobileHelp Duo, this system's mobile unit features GPS technology and can call for help both in and outside one's home.
Mobile Duo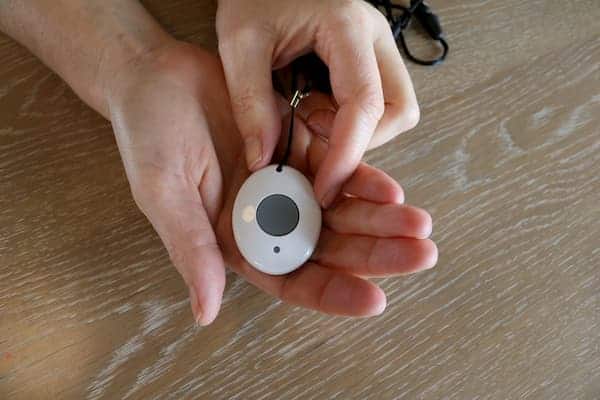 Ideal for couples and roommates, the Mobile Duo system includes two GPS-enabled mobile units, two charging cradles, and a waterproof help button. As with the MobileHelp Solo, these mobile units can connect you to a monitoring center wherever there is cellular service. At only $44.95 per month, this system is quite affordable, considering it includes two mobile units.
MobileHelp Touch
For the older adult unintimidated by advanced technology, the MobileHelp Touch system pairs a mobile unit and a waterproof help button with a sophisticated base station that doubles as a touchscreen tablet. By now I've talked your ear off about MobileHelp's help buttons and mobile units, so let's dive right into the base station.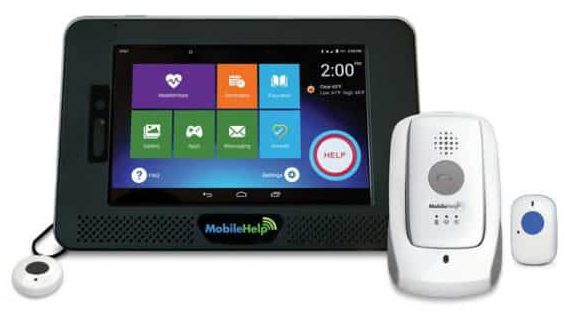 First off, it does everything that MobileHelp's traditional base can do. It features two-way talk, cellular connection, and access to MobileHelp's monitoring center. Where it differs is in its 8-inch touchscreen that allows you to play games, send messages, and even view photos through its Wi-Fi compatibility. Another feature I appreciate is the ability to set reminders. Whether to recharge the battery in your mobile unit or to take medications. Sure, an alarm is no replacement for a full-fledged medication dispenser, but I liked this addition nonetheless.
Unlike prior MobileHelp systems, the MobileHelp Touch can only be subscribed to on either a semi-annual or annual basis, costing $299.70 and $599.40, respectively.
MobileHelp Smart
Rounding out MobileHelp's lineup is the MobileHelp Smart. Using Samsung's technology, this device combines all the functionality of a smart watch with the peace of mind provided by a medical alert system. Often, older adults are embarrassed by the clunky appearance of medical alert systems, and this could prevent them from wearing it. The MobileHelp Smart, however, looks like an ordinary watch.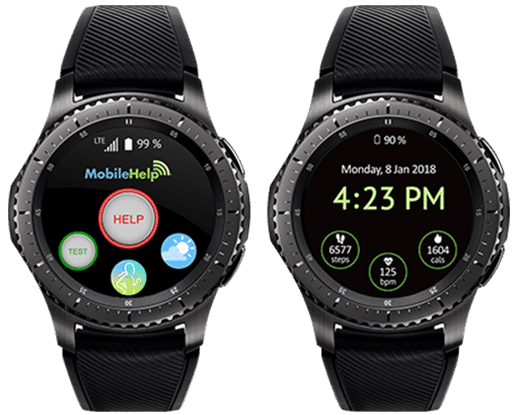 Beneath the hood, this watch packs all the features I've come to expect from a mobile medical alert system. It boasts two-way talk, GPS capability, and a rechargeable battery that can last for two days on a single charge. Connected to AT&T's cellular network, it can immediately connect you to an emergency operator who can track your location and send help quickly. Also built into this smart watch is the Samsung Health app, which allows you to monitor your heart rate, track your activity history, and even view the local weather, all on your wrist!
Currently, you can't lease the MobileHelp Smart; rather, you purchase it for a one-time fee of $349.95 and then pay $24.95 per month for monitoring. This might seem a bit pricey when compared to the Freedom Guardian Watch, which only costs $44.95 per month to lease. Still, the Mobile Smart has no activation fee, compared to Freedom Guardian's $99 startup cost, so over time, the two devices are comparable in their pricing.
No Hidden Fees: MobileHelp charges no activation fees for any of its medical alert systems.
MobileHelp Monitoring
A medical alert system is only as good as its monitoring center, and in this area, MobileHelp has the highest of pedigrees. Partnering with Rapid Response, an industry leader in professional monitoring, MobileHelp is able to deliver reliable help when you need it most.
When your MobileHelp help button is pressed, you are immediately connected to one of their two monitoring centers in either New York or California. From there, a highly trained emergency response operator will assess your situation and contact a family member, neighbor, or emergency service, if necessary. And when I say highly trained, I'm not joking. Each of their specialists must have a minimum of a 2-year degree, in addition to completing drug and background screening, all on top of an extensive training program. All this is to say that when you call with MobileHelp, you're in good hands.
MobileHelp Fall Detection
Oftentimes medical alert systems charge an extra fee to unlock automatic fall detection within their devices. MobileHelp, however, takes a slightly different approach. Like their competitors, MobileHelp does charge a fee for fall detection, $10 per month. Where MobileHelp diverges is that their automatic fall detection requires an additional pendant. While I appreciate that any of their systems can include this feature (apart from MobileHelp Smart), I was disappointed that fall detection requires more devices.
Still, fall detection is an effective way to care for older adults in the event they are unable to press their help button, and I always recommend it as an add-on to a medical alert system. So if you go with MobileHelp, I think it's still worth it. Also, be sure to check out my rundown of the best medical alert systems with fall detection.
The Fine Print
Every MobileHelp system can be tried out risk-free for thirty days. During this period, you may return your system for a full refund of your service agreement. After this period, however, things get a bit more complicated. Returning the MobileHelp system will result in a prorated refund, based on your specific system and the remaining time on your contract.
MobileHelp does not offer an explicit warranty on its products; however, at their discretion, they will repair equipment for no cost, provided the damage was from defects, rather than from misuse by the customer.
Recap
My only complaint with MobileHelp is that, barring the MobileHelp Touch and MobileHelp Smart, there is no caregiver app, a feature that is becoming more common with medical alert systems such as QMedic. Mobile or desktop apps can be a great way to monitor your loved one's activities and receive updates whenever they make a call or use their device.
When it comes to cost-effective medical alert systems that are simple to install and easy to use, MobileHelp provides an enticing array of options. What's more, MobileHelp is one of only a few medical alert systems to be FDA-Registered, signifying a high degree of construction and reliability.
MobileHelp Frequently Asked Questions