Many seniors find it difficult to start wearing a medical alert. Medical alerts are wonderful at providing peace of mind, and knowing that help can be on the way in seconds is very reassuring. But we also understand that wearing a medical alert is a big decision. Seniors might worry about how the medical alert looks, how comfortable it is to wear, or what other people will think if they notice it.
Gentleman seniors have a couple of specific challenges when it comes to wearing a medical alert. The traditional idea of a medical alert that we see in the media often includes wearing a pendant around the neck. Men often don't like the idea of wearing something that looks like a necklace, so the aesthetics of their medical alert are important.
Thankfully there are plenty of medical alerts out there that can be worn in different ways, making them much more guy-friendly.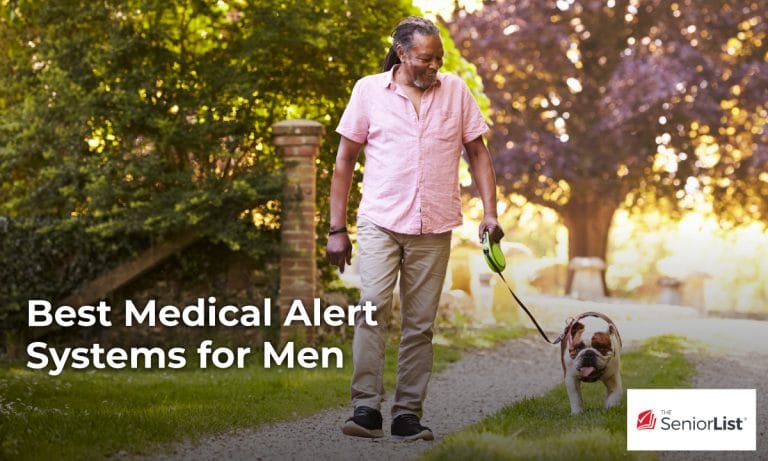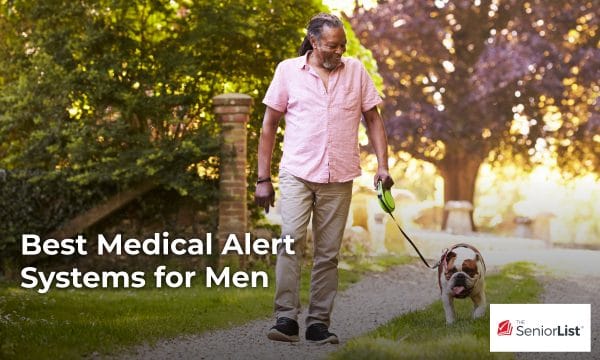 Many Alerts Are Easy To Wear On The Wrist
We've found that men are less likely to wear a medical alert than women. Choosing an unobtrusive alert that doesn't look like an accessory can help. A medical alert that can be worn on the wrist is an ideal option for senior men. Many buttons these days don't look that much different from watches when they are worn on the wrist. It's so easy to put the button on and wear it throughout the day, or even wear it overnight for 24-hour coverage.
As well as being wearable on the wrist, many providers offer alerts with a functional, no-frills appearance. These are perfect for men who don't want something fancy and don't want to draw attention to themselves.
In fact, some companies such as MobileHelp even offer a smartwatch option that functions as a watch and also has high-quality medical alert features with it. Wear one of those and no one would ever guess it was a medical alert button!
Look For Medical Alerts That Are Robust And Functional
There are plenty of medical alerts out there that are both robust and functional. Their aesthetics are firmly neutral or masculine so older men don't have to worry about wearing something that looks more like jewelry. And of course, these medical alerts also offer high-quality service. The ones on this list are backed by excellent customer service that makes sure seniors can get help whenever they need it.
All of the providers on this list also offer mobile options, which are ideal for senior men who are still active. Long term readers know that we strongly advocate for getting a medical alert while still active rather than waiting till later. Having a mobile alert gives seniors extra confidence, which can help them stay active for longer.
For seniors who are no longer very active, medical alerts are an ideal way to stay safe in the home, knowing that someone is always there if needed. This is reassuring for seniors, and for caregivers who may worry about what happens to their loved one when they're not with them. And of course, using an alert both inside and outside of the house is ideal.