Between constant advancements in medical knowledge and ongoing developments in health care technology, the health care system is in a state of ever-changing flux. And just as the health care landscape looks unrecognizable today compared to 100, 50, or even 10 years ago, so will it be very different even five years from now.
One of the most profound changes happening now is telemedicine, which is anticipated to have a significant impact on home health care. Let's take a closer look at what we can expect from telemedicine, along with what it means for older Americans and their caregivers — both today and in the future.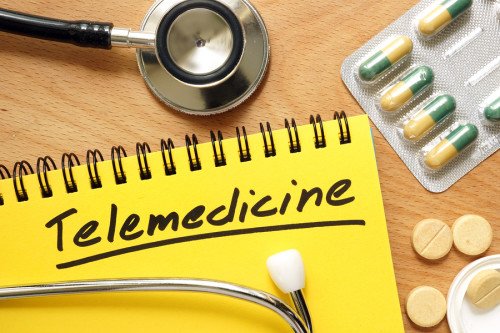 What is Telemedicine?
Defined by the American Telemedicine Association as "the use of medical information exchanged from one site to another via electronic communications to improve a patient's clinical health status," telemedicine dates back 40 years. It began as a means of serving patients in remote areas but has since grown to become a critical part of operations across a full spectrum of healthcare organizations, including hospitals, private physicians offices, home health agencies, and consumer workplaces.
While telemedicine may have originated with the telephone, this health care phenomenon now encompasses many dynamic forms of technology, including two-way video, smartphones, email, and other wireless tools. Today, telemedicine offers a number of services that are widely used to extend the reach of modern health care. These include:
Primary care and specialist referral services which aid in the rendering of diagnoses and treatment plans
Remote patient monitoring for homebound patients and/or as a supplement to visiting nurse care
Consumer medical and health information access comprising everything from online discussion groups to specialized health information
Continuing medical education opportunities for health care professionals
What Are the Benefits of Telemedicine?
U.S. News and World Report's recently held third annual U.S. News Hospital of Tomorrow conference gathered together delegates from throughout the healthcare arena in order to identify and address the future challenges facing the industry. Their conclusion was that telemedicine should not be viewed as a supplement to modern medicine but as an integral and very necessary aspect of healthcare. As Global Telemedicine Group CEO Dr. Jay H. Sanders says, "It's just the natural evolution of health."
While the full potential of telemedicine is still emerging, its benefits can currently be grouped into four fundamental areas:
Better access: Between patient need in distant locations and a growing shortage of healthcare providers, telemedicine promises improved access to patients all over the world, along with the enhanced ability by physicians and facilities to reach beyond their offices and extend their services to millions of previously unreachable patients.
Cost Reduction: Telemedicine is linked with increased efficiency and lower costs due to everything from decreases in traveling time and shorter hospital stays to shared professional staffing and improved chronic disease management.
Enhanced Quality: Not only has telemedicine been linked with care equivalent to that of traditional in-person healthcare services, in some fields — such as ICU care and mental health — it's even been linked with superior outcomes in terms of both care and patient satisfaction. The result? Life-saving diagnoses and treatments.
Demand: With patient engagement the imperative now more than ever due to a growing body of research linking it with improved outcomes, the fact that consumers actively want telemedicine cannot be overlooked. Factor in positives like enhanced doctor-patient engagement in rural areas, fewer hospital readmissions, and less stress not only for patients but also for families, and the benefits of telemedicine grow increasingly evident.
Safety: Especially during a pandemic, telemedicine obviates the need to go to the doctor or emergency room and leads to less exposure. In addition, many seniors have limited mobility or are a fall risk, and staying at home helps ensure their safety.
Telemedicine, Senior Communities and Home Health Care
One area where telemedicine has the potential to transform care is the senior living sector, including home health care.
Faith-based Pennsylvania nonprofit Lutheran SeniorLife revealed that incorporating remote health monitoring into the lives of older residents in their senior living communities resulted in quicker medical responses following falls and other potential emergencies.
In this case, Lutheran SeniorLife used a mobile device system called the MobileCare Monitor, which is designed to sense falls and automatically report them via text messages and alerts to both smartphones and a web-based interface. The result was not only quicker response times, but also much-needed relief for caregivers with concerns about falls and other injuries going unnoticed.
MobileCare Monitor is just one of many options popping up in the telemedicine field for the purpose of remotely tracking the medical condition of patients. However, adopting this technology is not just a matter of safety. Lutheran SeniorLife's telemedicine experiences also included significant cost savings with monitor and subscription expenses less costly than the fees associated with relocating patients to nursing homes.
These benefits extend beyond senior living facilities. A quickly growing market for telemedicine, home health delivers health and education services directly to patients in their homes via telecommunication devices as a complement to conventional care.
The increased opportunities for communication offered by telemedicine allow healthcare professionals and caregivers alike to assess the status of patients when needed without repeated visits to the doctor's office or hospital. This can include monitoring everything from medication taking and blood levels to telemonitoring vital signs, interacting with blood pressure cuffs and glucose monitors, and notifying caregivers about changes that may indicate illness. Additionally, telemedicine offers increased security for wandering and elopement in people with dementia.
All of this echoes the "accountable care" movement, which seeks to measure the effectiveness of health care providers' efforts not only to treat patients but also in preventing recurrences.
With seniors increasingly looking to age in place, telemonitoring offers new hope for staying safely in their homes despite chronic health problems which might otherwise require in-person supervision. And with challenges including the aging population, skyrocketing incidences of chronic disease, and the booming cost of healthcare continuing to pose serious obstacles moving forward, telemedicine — including for senior living communities, senior home care, and for the public at large — may not only answer the call but in doing so improve the standard of care.