Find out which medical alert system is best for you…
1)
Who are you shopping for?
Medical alert systems have been around for some time now. For example – Life Alert, originator of the well known phrase "I've fallen and I can't get up" was founded in 1987.
Think about how technology has changed since the 1980s! We've come along way since then – And so have medical alert systems. Let's take a look at the future of medical alert systems… And how they've evolved over the past few decades.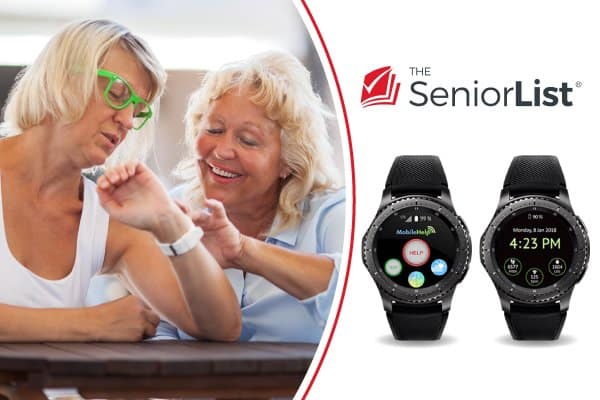 At this point, virtually every technology that we've come to know and love over the past 40 years has changed in dramatic fashion. Cassette tapes are gone. Today we listen to "streaming music" on smartphones.
The whirring gargle of dial-up internet has given way to super-fast broadband, available to the masses. The evolution in technology is advancing ever so fast, and although slow to join the party… Medical alert systems are finally catching up.
From land-line to cellular/mobile to smartwatches on to the connected home, the medical alert industry is changing… quickly!
Medical Alert Systems Are Becoming Smarter
Go back just ten years and medical alerts really did one thing – plug a base station into your landline and allow you to press a button on your pendant and speak to a call center through the two-way speaker in the base station.
A decade ago these simple land-line devices were groundbreaking, and in many cases life-saving. The challenge for medical alert system manufacturers over the years has been to keep these devices easy-to-use and intuitive, while at the same time keeping up with modern trends (such as the move from landlines to mobile phones).
Given that many homes today don't even have a functioning landline, most medical alert companies now offer a cellular (mobile) option in addition to a landline option.  This new trend toward mobile/cellular medical alerts provide an extra layer of safety outside the home for more active people.
Other advances in technology allow medical alert companies to provide "geofencing" that will alert caregivers if the user travels out of a pre-defined area. Another trend we're seeing is alerting features that warn loved ones if the user is immobile for a long period of time.
Related: Are Medical Alerts Only for Long Term Use?
These smarter technologies make it easier than ever for family caregivers to stay connected to their loved ones. It also promotes independence;  With go-anywhere medical alerts, seniors can stay active knowing they're covered if they need help (virtually anywhere).
Medical Wearables and Smart Watches For Seniors
Another recent leap in technology is the increase in wearables such as fitness and health trackers. Some companies are blending medical alert devices and smartwatches for the ultimate in senior-friendly tech.
For example, the MobileHelp Smart combines the stylish Samsung Gear S3 with a fully-functional medical alert system that is independent of a smartphone.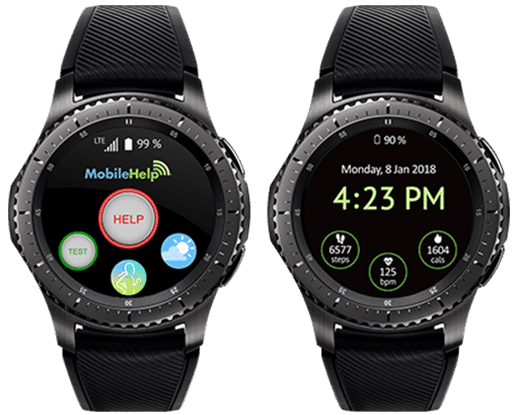 Medical Guardian's newly released Freedom Guardian is also a sleek, modern smartwatch that combines messaging, location tracking and medication alerts with an emergency help button.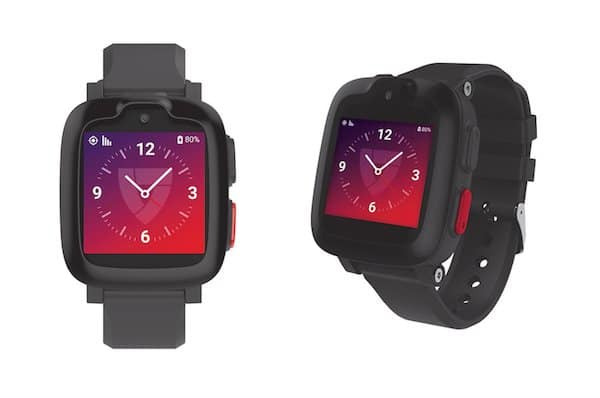 The result? Help at hand in an easy-to-wear watch that's miles from the traditional clunky neck pendants of yesterday.
Cell phones are also getting in on the act, with Lively's Jitterbug Flip2 and Jitterbug Smart3 phones featuring a 5* emergency button that immediately puts seniors in touch with emergency help, bypassing the need to wear a traditional alert.
And for those who do want the security of a traditional medical alert, Lively also offers a medical alert device.
The Next Trend: Smart Home Devices For Seniors
Caregivers are tuning in to the fact that smart home devices can be really helpful for loved ones. Smart home devices such as the Amazon Echo aren't necessarily replacing medical alerts (yet) – but they're ideal for seniors who want to seamlessly receive medication reminders, items added to their shopping list, the date and time and the weather report.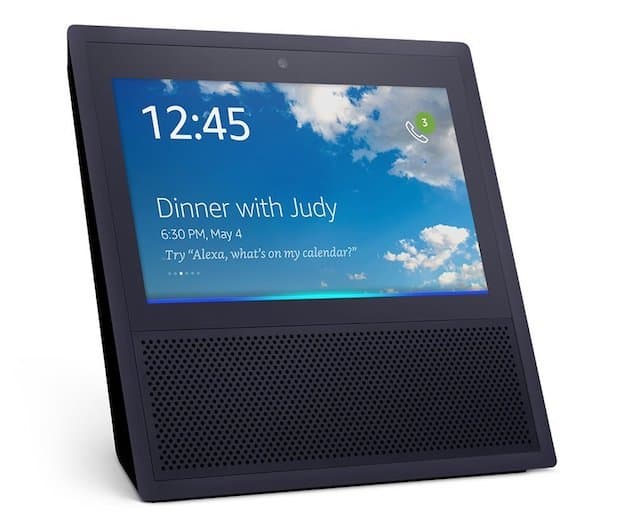 The use of smart home devices for seniors is about to enter a new era thanks to MobileHelp's recent collaboration with LifePod. LifePod was designed especially for caregivers and seniors who want to stay in their home but need a little extra support.
LifePod provides check-ins and alerts such as medication alerts and appointments, access to books and music, fall detection and health monitoring. They also offer online services for caregivers.
MobileHelp is teaming up with LifePod to add medical alert services into the LifePod offering. This will let LifePod users summon help – either from a caregiver or via emergency services – with just a simple voice command.
What Does The Future Of Medical Alert Systems Look Like?
It's clear that medical alert systems have come a long way since the 70's and 80's. Where do they go from here? That's an easy one!  At The Senior List, we believe the future is bright – both for consumers as well as service providers.
Make no mistake, the future of the medical alert industry depends on one thing – INNOVATION. Medical alert companies that either can't or won't invest in the future of medical alert systems will die off rather quickly.  Those that embrace the future will reap the rewards.
For medical alert providers – the strategy to staying relevant isn't rocket science…
Keep it simple (devices need to be intuiative and easy-to-use)
Stay ahead of the technology curve (study the trends)
Listen to your customers and work closely with them (don't cheat them)
Medical alerts are already integrating with smartphones, and wearables are providing a user experience beyond the (traditional) neck pendant. We see this trend continuing.
Connectivity to the smart home environment, and devices such as the Amazon Echo, Google Home, Apple's HomePod, and LifePod (mentioned above) look like excellent platforms that will provide value beyond today's alert system.
Finding the right balance between the wearable, the smart-home and the caregiver is the future… And the future is right around the corner!
We're excited to see where medical alert systems go next – and we'll be sure to keep you updated on the most interesting new products and developments as we find them. If you have questions or comments, we'd love to address them in the comment section below!