Senior Cell Phones: Everything Seniors Should Know About Mobile Phones
Even if they spend most of their time indoors, older adults need the ability to quickly and easily communicate with family, friends, and medical personnel. While a landline phone may serve as a part of a medical alert device system, some older adults may have communication needs that go beyond those of a traditional landline.
Most importantly, cell phones provide access to the outside world. Older adults with higher social engagement tend to experience better health overall, and a mobile phone can help facilitate this. Whether you are looking for a device for yourself or a loved one, this cell phone guide will help you navigate phone options, features, costs, and cellular providers.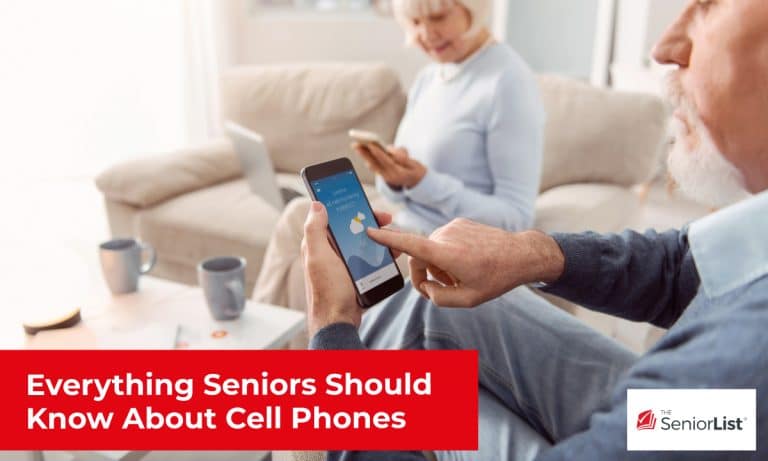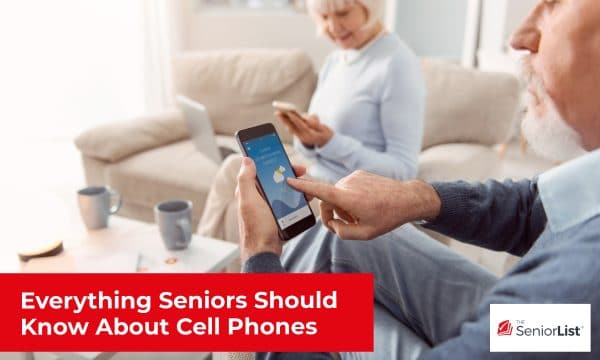 Why Cell Phones?
Over 80% of older adults currently own a cell phone of some kind. Cellular devices allow people to make and receive phone calls from just about anywhere. They also allow people to save important numbers and block spam or other unwanted callers. Some devices feature alarm clocks and reminder apps for prescriptions and doctor's appointments. In fact, studies confirm that text message reminders significantly improved the average pick-up time for pharmacy prescription pick-ups.
It's important to figure out what your specific cell phone needs are before committing to a device or coverage plan. Here are a few common uses for cell phones:
Emergency calls to medical personnel
Talking on the phone
Sending and receiving text messages and media
Taking video and photos
Checking the time
Paying bills
Browsing the internet and checking email
Video chatting on Zoom, FaceTime, or other services
Checking the weather forecast
Setting reminders for taking medications and going to the doctor
GPS applications for navigating traffic, orienting yourself, and finding addresses
Controlling SmartHome devices like doorbells, thermostats, and televisions
Connecting to medical alert systems
Types of Senior Cell Phones To Consider
Cell Phones come in many different shapes and sizes. Let's take a closer look at these categories.
Flip Phones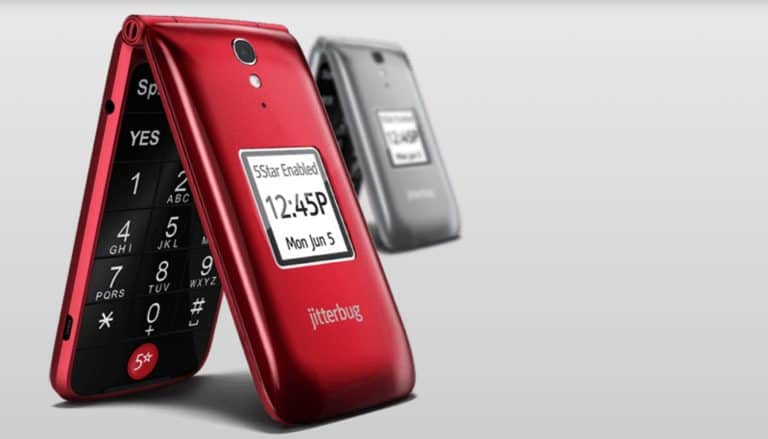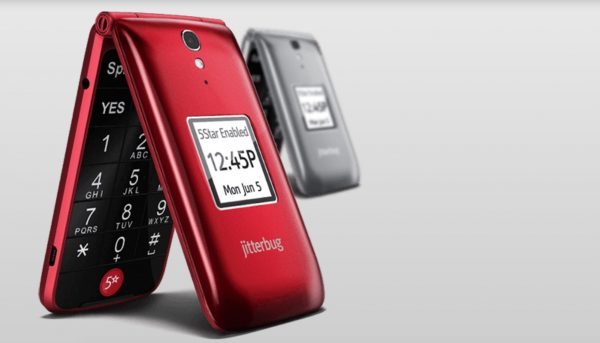 Flip phones open and close on a hinge to reveal a small screen and keyboard. These phones have a simple design, a long battery life, and are easy to use. These phones are a good choice for older adults who just want to talk on the phone, text, or take a few basic photos. Flip phones can sometimes connect to the internet, but due to their smaller screens, this process is often a bit cumbersome.
Block or Slider Phones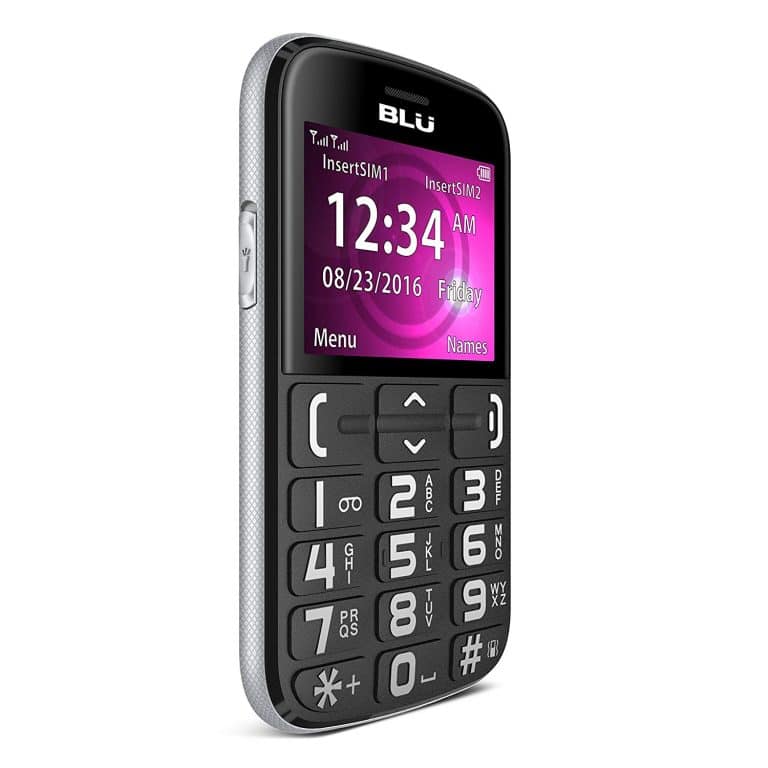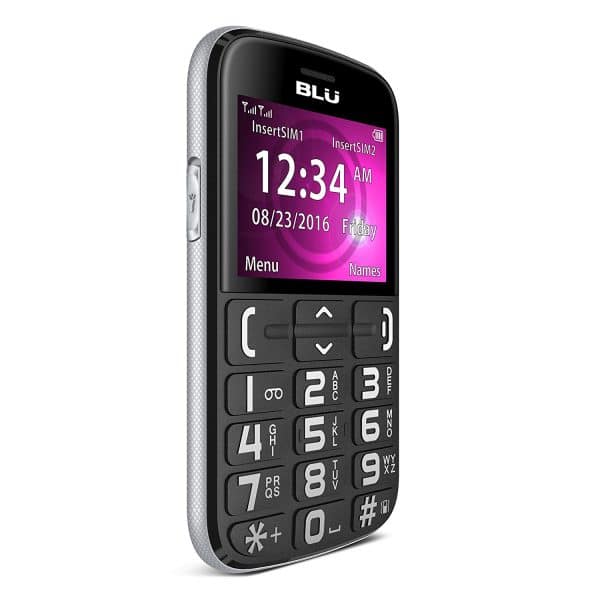 Block and slider phones are similar in functionality to flip phones without a "flip" feature, making them ideal for those with dexterity concerns. Block style phones feature a keyboard and screen on one side. Slider phones have a large screen that slides up to reveal a full keyboard that is larger than most phones, making it a good choice for those with vision issues.
Smartphones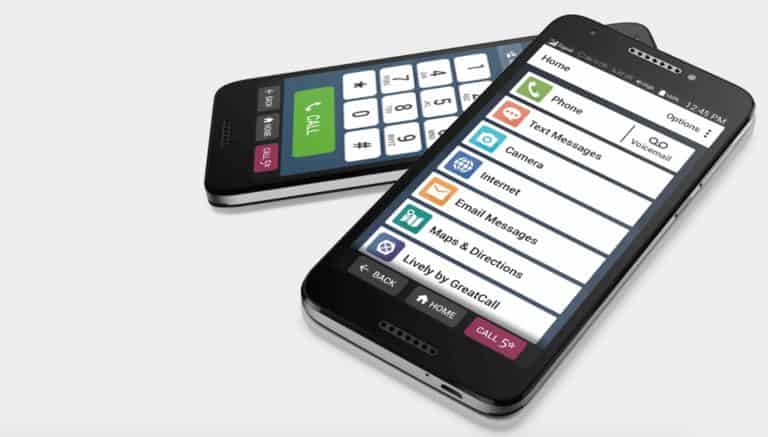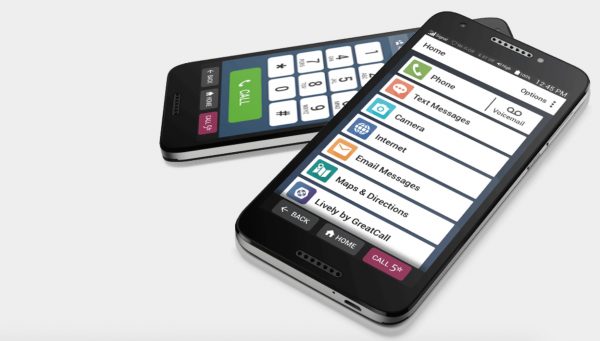 These are large touchscreen phones that can make calls, send text messages, and access the internet. Smartphones are large devices that allow for big text and buttons, so those with vision impairment or limited dexterity can easily use the device to read texts, check emails, and do just about anything else you could do with a computer. Smartphones can help older adults connect to family, close friends, and medical alert systems.
There are many different kinds of smartphones with different interfaces and capabilities. Smartphones are divided into two main categories: Apple and Android. It's important to research each operating system, their differences, and the pros and cons before choosing a smartphone.
Pros and Cons of Cell Phones for Seniors
Flip and block phones are inexpensive, simple, and do not hold much sensitive information beyond contact lists. Smartphones, on the other hand, can have a learning curve when it comes to operating them, and they are generally more expensive. Additionally, smartphones can store more information such as financial data and email access which, while convenient, can become a liability if the phone is lost or stolen.
Flip and Block Phone Pros:
Easy to operate
Inexpensive
Small and easy to carry
Stores important contact information
Flip and Block Phone Cons:
Limited access to the internet
No access to apps or SmartHome devices
Low-definition cameras
No video calling
Smartphone Pros:
Easy access to talk, text, and social media
Smart home compatibility
Calendar notifications and reminders
Can be synced with medical alert devices
App store options, including cognitive development games
Voice assistant capability
Hearing aid compatible
Smartphone Cons:
More costly than flip phones
Data plans usually required
Steeper learning curve
Cell Phone Features
Cell phones have a variety of features that can make life easier for an older adult. While flip or block phones are easy to use, smartphones have more advanced functionality that helps users connect with friends and the internet. Here are a few features that are particularly relevant to older adults.
Larger Buttons and Screens
Flip or block phones often feature larger buttons and simple interfaces. Smartphones generally have oversized screens and large buttons. Nearly all cell phones offer font size adjustment options to ease eye strain.
Internet Access
The internet makes it easy to check the weather, emails, calendar notifications, the news, sports scores, and more. This allows older adults the ability to connect with friends, family, and the world at large. Those who value this connectivity should choose a phone with an internet plan.
Simple Menus
Individuals who prefer flip or block phones can access simple menus to easily execute the task at hand. Others can add or delete menu items from their smartphone so they are not bombarded by a large number of options.
Higher Volume Options
Those with hearing loss can find phones with louder speakers or even Bluetooth functionality to connect their phone to hearing aids.
Voice Typing and Voiceover Features
Voiceover allows the phone to read aloud the text on the screen when a message is received, and there are applications that allow users to dictate texts and emails. Voice assistants like Siri allow for voice commands so users don't need to use keyboards to interact with phone features.
Magnifying Cameras
Cell phones often have cameras with a zoom-feature to magnify the size of whatever they're pointed at, making it a handy tool for reading small print such as books and restaurant menus.
Closed Captioning
Closed caption features are common on smartphones so that adults with hearing impairment who like to stream videos on Netflix or YouTube can read along with ease.
Alerts, Alarms, and Timers
Even basic phones typically have an alarm or timer feature that can remind users to take medications or leave for doctor's appointments.
Emergency Functions
Some phones connect with medical alert devices or have special plans to alert caregivers or medical personnel in case of an emergency. Some phones, like the devices from Jitterbug, even have emergency buttons in case of a fall or other health event.
GPS Location
GPS features are essential for those who need help finding places or driving directions. Some apps use GPS to allow emergency personnel or family members to find the user if necessary.
Fitness, Wellness, and Health Tools
Many smartphone devices have the ability to track fitness routines, steps taken, nutrition information, and more. Other games and apps are designed to increase cognition and memory.
Fingerprint or Face Recognition
Newer smartphone models feature fingerprint and facial recognition as an alternative way of unlocking your phone. This is a fantastic feature for older adults who tend to forget passwords.
Top Flip Phones and Features
Device
Price
Features
Lively Flip
$49.99

Sends text messages
Camera
Large buttons
Loud speaker
Oversized screen

Alcatel GO FLIP
$100 through T-Mobile

Compact size
Simple design
Large buttons
Limited web browsing capabilities
Long battery life
Voice commands
Camera

Sonim XP3
$189.99

Sturdy
Rugged
Large buttons
Camera
Waterproof
Loud speaker
Bright screen

BLU JOY
$28.87

Large buttons
Simple design
Emergency SOS button
Top Smartphones and Features
Device
Price
Features
Jitterbug Smart2
$74.99

Bright screen
Large text
Simple menus
Camera
Health and safety package

Apple iPhone XR
$600 for 64GB, $649 for 128GB

Large screen
Loud speakers
Advanced camera
Internet browsing capabilities
Video chat
Face ID
Voice assistant
Thousands of apps available

Snapfon ezTWO3G
$89.99

Enhanced volume
Large buttons
Bright screen
Emergency SOS button that sounds an alarm and/or sends text messages to up to give contacts
Optional medical monitoring package
Low battery warning feature
International plans

iPhone 11 Pro Max
$1,099 for 64GB, $1,249 for 256GB, $1,449 for 512GB

Large bright screen
Long-lasting battery
Loud speakers
Internet browsing capabilities
Voice assistant
Face ID
Advanced camera
Video chat
Thousands of apps available
Cell Phone Insurance and Protection Plans
While cell phones these days are designed to be durable (especially flip and block phones), it's possible that they could fall and break. While cases and screen protectors may help protect your phone, there is still a chance a smartphone screen may shatter or the hardware may malfunction.
These issues may be very costly to repair. A shattered screen can range anywhere from $100 to $300 depending on the phone and the size of the screen. Other issues, such as malfunctioning buttons or water damage, can cost $100 or more to repair. Smartphones especially can be very sensitive, and some hardware issues may require a full replacement. If a phone is lost or stolen, a buyer will need to replace the full cost of the phone.
Most major cell phone providers offer insurance products that cover theft, loss, and damage. An extended warranty or insurance plan is smart for those with expensive phone models, while a manufacturer's warranty may suffice for those that are less expensive.
Cell phone carrier insurance coverage is often made with outside parties such as Assurant or Asurion. Make sure to read the fine print carefully to understand the coverage you are paying for. Jitterbug phones come with a standard one-year warranty for their devices and batteries; however, this does not cover accidental damage.
Apple and Best Buy also offer additional insurance for devices purchased through them.
AppleCare+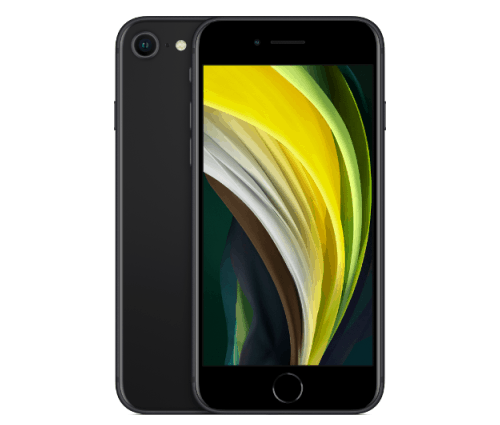 AppleCare+ covers two incidents of accidental damage to Apple products every twenty-four months. Express replacement service and 24/7 technical support are available under the plan. You can order a basic plan for $199 for two years or a premium plan with theft/loss protection for $299. Monthly payments are available. This service is a great way to protect your investment in a costly device.
Best Buy
Starting at $8.99 per month, Best Buy's "Geek Squad" protection plan covers drops, spills, cracks, batteries, wear and tear, mechanical failure, and accessories. This plan is not exclusive to a specific phone and can be purchased for any device.
Types of Cell Phone Plans for Seniors
There are many types of cell phone plans to fit every lifestyle. Plans range from inexpensive basic plans for calling and texting to more comprehensive (and expensive) data plans that cover internet usage and video chatting. Here is an overview of the range of plans available:
Pay as You Go (No Contract Plans)
Pay as you go plans allow users to purchase data, texts, and minutes as they need them, meaning there is no long-term contract involved. These plans are perfect for those who don't use their cell phones much but would like them in case of an emergency.
Flexible Plans
Flexible plans feature a monthly base rate to keep the device in service with a limited allotment of data, minutes, and texts per the contract terms. Once the subscriber reaches the monthly limit, the provider will charge per megabyte of data, number of talk minutes, or texts. This can be pricey if the user racks up a lot of extra phone time. These plans are perfect for those who use their cell phone fairly often but not all the time.
Unlimited Plans
These plans are for those who want to use all of the phone's features without time or data limitations. Users may talk, text, and use data as much as they would like. However, these plans are more expensive and some services start to "throttle" (or slow down) data usage after users hit a certain threshold. Additionally, unlimited plans often require a longer contract period. These plans are great for people who plan to purchase a smartphone and make use of all its data-heavy features.
55+ Plans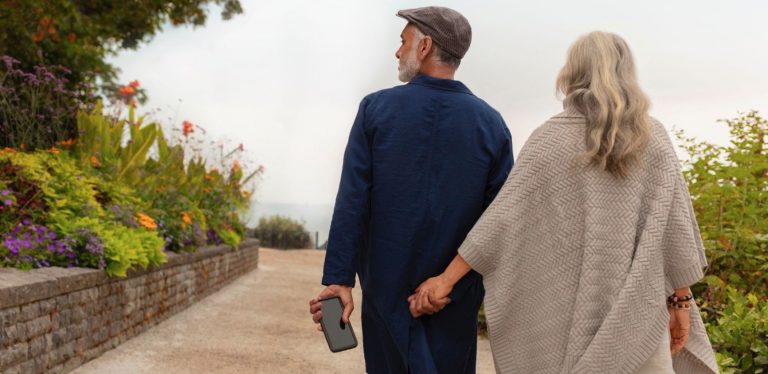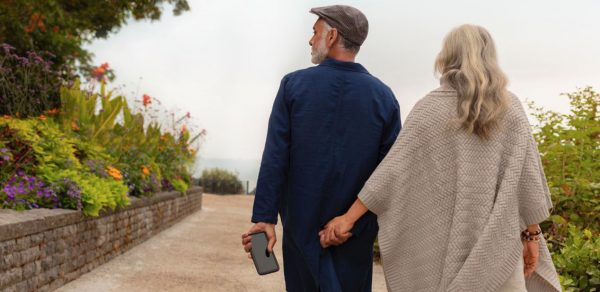 Some cell phone providers offer specific plans and discounts for those over 55. These plans often include extra features such as medical alerts, medication reminders, wellness check-ins, wireless monitoring, or more. T-Mobile, Consumer Cellular, and GreatCall (Jitterbug) offer cellular plans specific to older adults.
Best Senior Cell Phone Providers
T-Mobile offers impressive coverage in America and abroad. While most urban and rural areas fall within their coverage range, you should check their coverage map for more details. They are the only major cellular provider that offers comprehensive plans exclusively for those 55 and over. For this reason, I highly recommend T-Mobile to all my clients.
T-Mobile offers a pay as you go plan for those who do not use a cell phone frequently and three unlimited plans for older individuals who use their phone often. Let's take a closer look at what goes into these plans.
T-Mobile Plans for Seniors
Service Name
Phone Plan Type
Cost
Features
T-Mobile PayGo
Pay as you go
$3 per month

100 minutes
100 texts
100MB of 4G LTE data

T-Mobile Essentials Unlimited 55
Unlimited
$27.50 per month

Unlimited minutes, texting, and data
Scam-blocking protection
Standard definition streaming
3G mobile hotspot data
2G data in Canada and Mexico
Texting service abroad

T-Mobile Magenta Unlimited 55
Unlimited
$35 per month

Unlimited minutes, texting, and data
Scam-blocking protection
Standard definition streaming
3GB of 4G LTE mobile hotspot data
1 hour of in-flight Wi-Fi
5GB of 4G data service in Canada and Mexico
Texting and data service abroad

T-Mobile Magenta Plus Unlimited 55
Unlimited
$45 per month

Unlimited minutes, texting, and data
Scam-blocking protection
High definition streaming
20GB of 4G LTE mobile hotspot data
Unlimited in-flight Wi-Fi
5GB of 4G Data in Canada and Mexico
Free Netflix subscription
Enhanced voicemail services
Texting and 2x speed data service abroad
While T-Mobile is a great option for most, I recommend a few other services in case you do not fall within their coverage area. Consumer Cellular has a dozen personalized plans to choose from that combine minutes, texts, and data or a combination of what services you may need. These plans range from $15 to $60 per month. Their low prices, excellent customer service, and flexible contracts make them a good option for older adults with specific cellular needs.
GreatCall has a variety of plans for users of both flip phones and smartphones. The company also offers health and safety packages that connect users with registered nurses or doctors for on-the-spot medical advice and status updates for caregivers. This plan is useful for those who want to combine their cellular plan and medical alert services into a singular monthly bill.
Conclusion
There are many options available for older adults with varying cellular needs. For those who just want a cell phone in case of an emergency to others who want to FaceTime every day with their friends and family, there is a phone plan out there for you. Before purchasing a cell phone and associated plan, be sure to do your research. Thoughtful research can help you save money, choose between a flip phone or smartphone, and find a plan that serves all your purposes.