Find out which medical alert system is best for you…
1)
Who are you shopping for?
Medical Alert Systems are handy personal safety devices that protect individuals in case of falls, or other emergency situations that may require intervention. Typically sold to older adults who wish to remain in their homes longer, these devices have evolved to include other features that require some thought before purchasing. Here are some tips on buying a medical alert!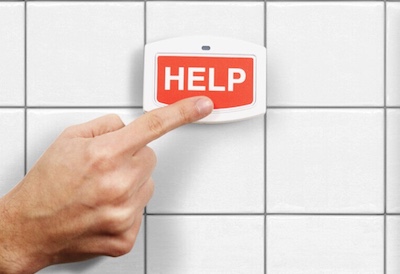 Tips on Buying a Medical Alert
Consumer Reports recently offered some tips on buying a medical alert system. They were basic tips, but these could prove useful if you're considering a medical alert system for a loved one or aging friend.
In Catherine Roberts' post titled "How to Choose a Medical Alert System", she offers 3 tips for future PERS (Personal Emergency Response Systems) shoppers. They include the following;
Do you want a home-based or mobile system?
Should your system be monitored or not?
Should you add a fall-detection feature?
Let's tackle each of these individually…
Home Based or Mobile (Cellular) Medical Alert?
First it's important to understand that half of all Medical Alert Systems or PERS (Personal Emergency Response Systems) sold today are cellular-enabled devices. When it comes to a "home based system", you still have 2 options – Land-line vs. Cellular Base Station.
These base stations look and function in the same way. Both receive a signal from a pendant, and they call-in to a call-center (to dispatch first responders if necessary).  Cellular base station devices are chosen because many homes today simply don't have a land-line!
The other consideration is the type of device you want to purchase. Today, there are a handful of companies offering mobile devices for individuals that are still able to get out-and-about, but might need a back-up PERS device (just in case of emergency).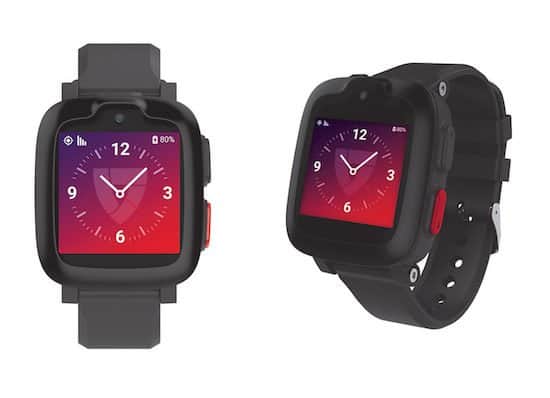 A handful of companies are introducing cellular-enabled smartwatch medical alert systems this year, and others have cellular enabled pendants that are worn around the neck, or stuck inside a purse.
Monitored Medical Alert System or Not?
Most of the top-tier PERS providers offering monitoring services when they sell a medical alert system to consumers, but it's important to know that there are some devices out there that can simply call a neighbor or loved one. The monitored systems sold today are often higher quality devices, but they also cost more than their unmonitored counterparts.  For monitored devices, you can expect to carry a monthly monitoring charge of $19-$40 depending on options.
Medical Alert with Fall Detection or Not?
This is one of the most common questions we get asked here at The Senior List®. The answer is "it depends". First, it's important to understand that fall detection technology is good, but it isn't perfect. There are plenty of false positives (calls to call-center when no fall occurs), and sometimes even failures (when falls occur).
We generally feel like, if you can afford it – Fall detection is a good idea. It costs a little more (around $10 extra per month), but if it saves somebody just one-time… It's probably worth it in the end.  Just know, it can be finicky and we receive lots of complaints about fall detection technology in medical alert systems here on The Senior List.